'Misha and the Wolves,' a documentary directed by Sam Hobkinson and currently streaming on Netflix, is about the tale behind Misha Defonseca's claim of being a Holocaust survivor. When her memoir was published in 1997, the book told the story of a 7-year-old Jewish girl who set out on foot in search of her parents. She knew her parents were in Germany, and this happened at the height of World War II. But years after the book was published, Misha's story was proven to be fake, and so were her claims regarding her parents. So, are you curious about who Misha's parents really were? We've got you covered.
Who Were Misha Defonseca's Parents?
When Misha talked of her parents in her book, she said that their names were Geruscha and Robert (whose Hebrew name was Reuven). She claimed to have been born in 1934 in Brussels, Belgium, and didn't remember their last names. Misha had no siblings but remembered her father as a tall, blonde man with blue eyes. There was a possibility that they moved from Russia to Belgium without any papers to prove their identity.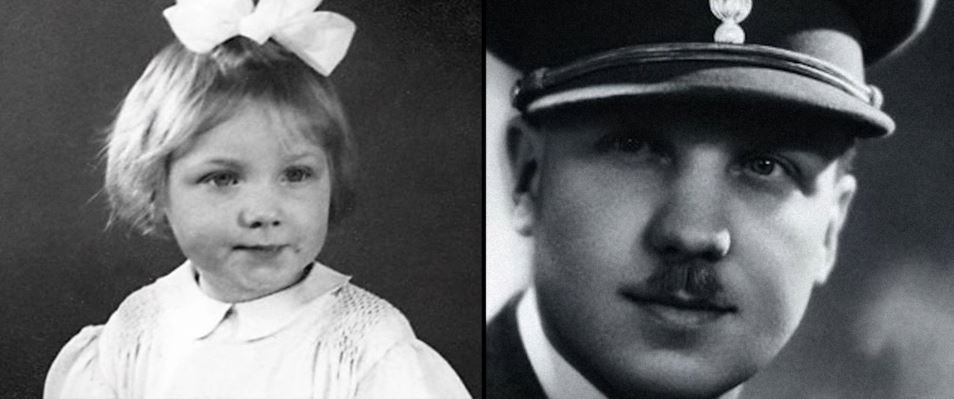 When Germany attacked Belgium sometime in 1940, Misha claimed that the Nazis arrested her parents, and she was told they were deported. Misha was taken in by a foster family that gave her a Catholic name, Monique De Wael. Her story of survival started when she ran away from that home in search of her parents, who she knew were in Germany. Along the way, she said that she lived with a pack of wolves and saw some devastating things as she went through Europe. She eventually came back to Belgium about four years later and resumed her life.
The memoir was a runaway hit in Europe, selling thousands of copies. But over time, Misha's story was questioned by many. Jane Daniel, her publisher, had a falling out with Misha and eventually started to look into her claims. That set off a chain of events that ultimately proved Misha's story was fabricated. As a result, the real story of her parents' lives also came to the fore.
Misha was born to Robert De Wael and Josephine Donvil in Etterbeek, Belgium, in 1937. Her parents were Catholic, and her actual name was Monique. Robert worked as an editor in the municipality of Schaerbeek, Brussels. As per the show, Robert was a patriotic man and was in the thick of things during Germany's invasion of Belgium in 1940. Both Robert and Josephine were members of the Belgian resistance. It was stated on the show that Robert was involved in gathering weapons and providing intelligence to the Belgian government.
How Did Misha Defonseca's Parents Die?
Because of their involvement with the resistance, Robert and Josephine were arrested and deported to Germany. After that, Misha lived with her grandparents. As per the show, Robert gave up the names of other resistance fighters in exchange for his wife's safety and the chance to see his daughter once. He was executed sometime in May 1940. Josephine also met the same fate despite Robert's deal. She was possibly a part of hundreds of prisoners executed in Sonnenburg, Germany, in January 1945.
Read More: Where is Misha Defonseca Now?