Back in 2002, the busy streets of Atlanta, Georgia, had turned into ones of gloom and darkness due to fear of "The Necktie Killer" striking again. True to his heinous moniker, the offender had shaken the city by using neckties to restrain his victims' hands before slaying them through actions that can only be deemed horrific. All this and more has been profiled on 'Murder by Numbers: Bound by Blood,' which ensures that the identity of the criminal, Howard Milton Belcher, is brought to light. So, now, let's learn more about his victims and his current whereabouts, shall we?
Who Were the Victims of The Necktie Killer?
Shortly after being released from state prison for unrelated charges, Howard Milton Belcher went on a murder spree in October 2002. His motive was again robbery, but this time, he went above and beyond. The affair began when he noted several unsuspecting people at or near Bulldogs, a Peachtree Street gay bar famous within the African-American community. Hence, as Howard frequented the establishment, he chose to hand-pick his targets from there. He charmed the gay men, got them to take him to their place, and then let loose.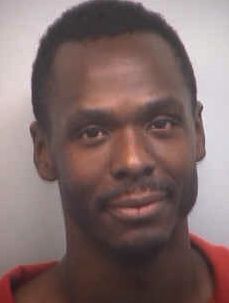 Howard's first victim was apparently 27-year-old Leroy Tyler from DeKalb County, who was found dead under a comforter in his bedroom inside his Clarkston apartment on October 5. According to police records, his cause of death was "ligature strangulation" with his hands tied. Not only was his car stolen, but the stove was also left turned on, possibly in an attempt to burn down the apartment, which would destroy evidence.
That same day, 40-year-old Mark Schaller also lost his life. He lived in an up-scale condo on Dutch Valley Road off Monroe Drive. Mark was discovered partially nude inside his home with his hands bound with a necktie and traces of another male on his remains. After all, he'd died from a severe blunt force injury to the neck, not straight strangulation. His gas-operated oven was also left turned on, but just his phone and wallet were reported missing.
Five days later, 43-year-old Matthew Abney was bound and strangled in his house. Howard had met Matthew, assistant manager of a Wal-Mart, at Bulldogs before making their way to his residence. They had sex before Matthew was murdered. In simple words, Matthew, like the previous victim, was found partly nude. The gas oven was again left on, yet Howard seized his vehicle and jewelry instead of cash or phones.
His supposed final victim before apprehension was 35-year-old Artilles McKinney. The Duluth man was killed near October 28, with his body being uncovered a day later. But Howard wasn't charged in the matter since medical examiners couldn't concretely state if this was a homicide. With that said, he was arrested in College Park on October 30 as he was driving Artilles' 1994 Lexus.
Where is Howard Milton Belcher Now?
In June 2004, a Paulding County judge sentenced Howard Milton Belcher to life in prison plus 20 years in connection to Matthew Abney's homicide. The officials linked him to this case, along with Mark Schaller's and Leroy Tyler's, after his apprehension because his modus operandi (MO) was the same. A "calling card" is how investigators defined it. Therefore, when his six-day 2004 trial ended in a jury conviction, he was officially indicted for Mark's murder. Due to his outrageously vile attacks, Howard subsequently got labeled as a suspected serial killer.
In regard to Mark Schaller's murder, the Fulton County District Attorney's Office decided to seek the death penalty. However, once the prosecution made this plan clear in court, Howard surprised everyone by embracing it and asking to die. He stated, "I'd like to thank the court for giving me the death penalty." When interrupted to be told that he is yet to face trial and its conclusion, he added, "I want the death penalty. I don't have anything to talk about. I want the death penalty." But alas, Howard only received a life sentence and remains alive. Thus, in his early 40s, the Necktie Killer is currently incarcerated at the medium-security Phillips State Prison in Buford, Gwinnett County, Georgia.
Read More: Who Were Jeffrey Dahmer's Victims?