Peacock's 'Meet Marry Murder: Taylor' follows the sinister plot behind the murder of multimillionaire farmer, William Taylor, 69, in early June 2018. He disappeared from his farm in Gosmore, near Hitchin, Hertfordshire, and his remains were found almost a year later. However, the police apprehended his killers before through the help of deleted encrypted WhatsApp texts that exposed a "deranged fantasy" underlying the homicide. If you wish to learn more about the case, including the perpetrators' identities, we've your back. Let's begin then.
Who Killed William Taylor?
69-year-old William "Bill" Taylor went missing from his home in Gosmore, near Hitchin, Hertfordshire, just days before his 70th birthday, on June 3, 2018. His body was found in the River Hiz, near Charlton Road, by a member of the public on February 10, 2019. The farmer was last seen at his home, Harkness Hall, at about 21:00 BST, shortly before his 70th birthday. He was reported missing the next day and police, sniffer dogs, and a helicopter were used to search the countryside around the farm.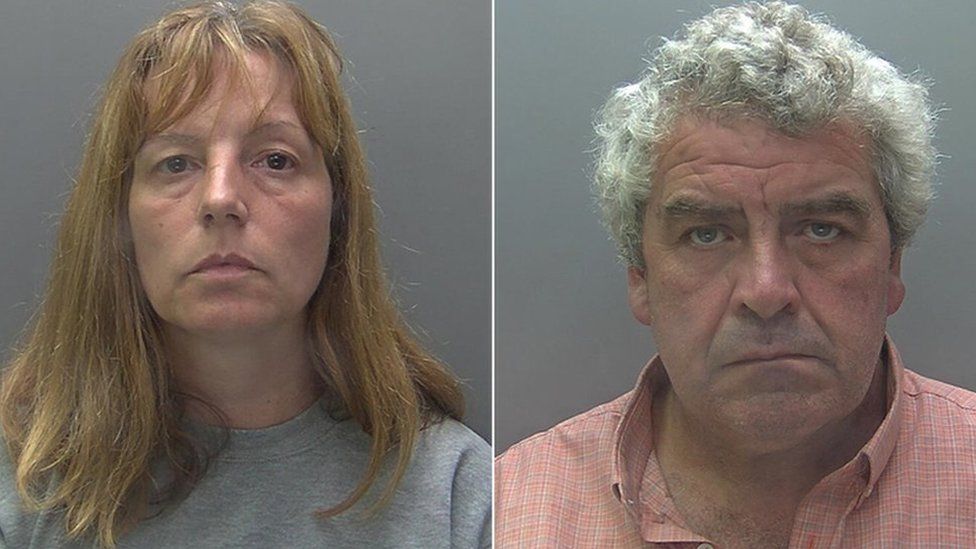 After Bill's disappearance, the police launched a long and complex investigation before they discovered a sinister motive. Since he was reported missing, three people have been charged in connection with his murder. The investigation became one of the most complicated in Herts Police's history, involving vast numbers of police officers and numerous partner agencies both in the UK and abroad. Angela Taylor, his estranged wife of 20 years, and her new partner Paul Cannon were arrested on murder charges though they denied any role.
The duo had also denied an arson attack on Bill's Land Rover car days before he disappeared. Gwyn Griffiths, 59, of Lucy Avenue, Folkestone, Kent, was charged with conspiracy to murder and assisting offenders. Angela initiated divorce proceedings against Bill's wishes in March 2018 after forming a relationship with Paul, 54, whom she met in July 2017. Bill had family from his first marriage and family from his second marriage to Angela, but the two sides didn't get on at all.
DCI Foster from the Bedfordshire, Cambridgeshire and Hertfordshire Major Crime Unit, noted, "There was a natural divide, a natural split, between the two sides of the family." Angela hardly spoke to Bill's first son from his previous marriage, Richard, with both 'deeply suspicious' of the role each other played in Bill's daily life. The feud grew so strong and toxic that, at one point, even Bill and Richard had stopped talking. This animosity didn't begin to thaw until around 2015 when Bill and Angela split.
Instead of initiating divorce proceedings in 2015, Bill handed over some land to Angela and she acquired two farms which were worth millions. Due to the acquisition of this land, and the money attached to it, it wasn't clear to the police why Angela wanted to get rid of Bill. Paul was a laborer and Angela's new lover, and it was exposed in court that the two had texted each other thousands of times and, at points, discussed how they could get rid of Bill. Police discovered the couple's wicked plan to murder Bill via encrypted WhatsApp messages.
Where Are Angela Taylor and Paul Cannon Now?
They were recovered after Paul deleted the conversations the day prior to when he handed his phone in for investigation. On his phone were messages which showed how he and Angela were intent on murdering Bill, and how they considered recruiting others to carry it out. There were even 'deranged' messages about how they would make love in the 'blood of their victims'. During their trial, the presiding judge observed, "Some of the deranged sexual and violent imagery, such as making love in the blood of their victims, was of course fantasy."
However, the judge added, "But, their plan to kill William Taylor, to which they referred in the messages as Plan B, was real. She even had the gall to claim at the trial that in this period [when she and Paul were writing messages] she continued to feel affection towards William Taylor when in truth she spent months vilifying him with language that would make even the foul-mouthed blush." Judge Kay further stated, "There is an old adage which is peculiarly applicable to this case – money cannot buy you happiness.
One of the observations during their trial was, "However, a toxic combination of jealousy, hatred, and greed rendered all of them unhappy. Paul Cannon was plainly besotted with Angela Taylor and did what she asked. Although there is no suggestion that Angela Taylor was physically involved in the killing of William Taylor, it is evident to me that she was the driving force behind it." Angela, Bill's estranged wife of 20 years, and her new partner Paul, were found guilty of his murder.
They were both sentenced to life imprisonment with a minimum term of 22 years for murder, along with a concurrent sentence of two years each for arson in November 2019. Minus the 343 days they had already spent in custody, they will both serve a minimum of 21 years and 22 days in prison before the Parole Board will consider release. Both are presumed to be serving their sentences at some British prison and will not be eligible for parole before 2040.
Read More: Juan David Ortiz: Who Were His Victims? How Many Women Did He Kill?