When police officers in Kern County found human remains in an almond orchard near Bakersfield, California, in July 1980, they had no idea that it would take decades to find the person responsible. Although the body belonged to Shirley Soosay, she was initially classified as a Jane Doe, and the police used forensic evidence to link the murder to convict Wilson Chouest. Hulu's 'Web of Death' takes the viewer through the gruesome incident and follows the investigation that eventually brought the murderer to justice. Let's delve into the details surrounding the heinous crime and find out where Wilson Chouest is at present, shall we?
Who Is Wilson Chouest?
Born in New Orleans, Louisiana, reports claim that Wilson had a tough childhood. Although his parents were always at odds and could never see eye to eye, Wilson started out with a desire to become a priest. He even enrolled himself into a catholic school but was allegedly rusticated after he beat up a fellow student. By that time, Wilson had already given in to the influence of drugs, and while he joined the army at 18 years of age, he was soon sent back home after being determined unsuitable for service.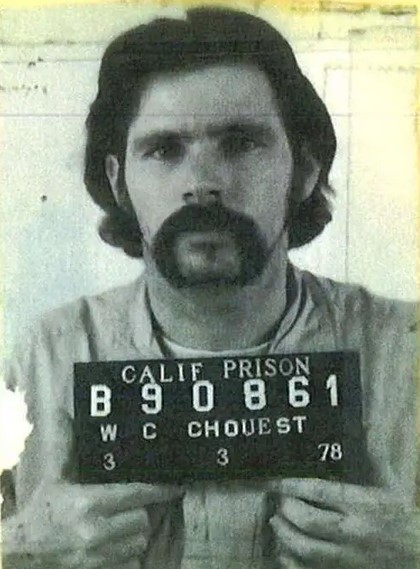 Interestingly, once back home from the Army, Wilson moved to the city of Los Angeles in California and decided to settle down with his wife. The couple seemed happy initially and even shared a daughter named Bridgette, but Wilson's criminal instincts soon got the better of him. He committed his first major crime in October 1977 when he spotted a woman by the side of the road and offered to give her a lift. Once the victim got inside his car, he abducted her, raped her, and proceeded to strangle her until she fell unconscious.
While Wilson believed he had killed the woman, the victim regained her senses after some time and immediately identified her attacker to the police. Seeing no way out, Wilson copped a plea deal for abduction in 1977 but managed to get out on parole by June 1980. Nevertheless, in August 1980, just two months after his parole, the ex-convict committed a robbery and, in September, went on to abduct and rape another woman. Ultimately, he was convicted of both crimes and sentenced to 12 years to life in prison in the same year. Readers would also be interested to know that Wilson got out on parole in 2004, but the committee soon went back on its decision, and the convict was sent back to prison to serve the rest of his sentence.
In 2008, when Wilson was still behind bars in California, officers managed to extract a foreign DNA sample from Shirley Soosay's body, which was found in Kern County in July 1980. This DNA sample matched Wilson's, but instead of acting immediately, the state matched the convict's sample to another Jane Doe, who was found in Ventura County in the same year. Once DNA evidence connected Wilson to both of these crimes, authorities decided they had enough for a case and charged the accused on three counts of murder, two for the Jane Does and the third for Ventura County Jane Doe's fetus.
Where Is Wilson Chouest Now?
When presented in court, Wilson naturally insisted on his innocence and pled not guilty. However, apart from the undeniable forensic evidence connecting the accused to both the murders, the prosecution also got Wilson's former survivors to testify in court. These survivors spoke about Wilson's disregard for the law and how he did not hesitate to force himself upon them.
Based on the witness statement and the forensic evidence, the jury eventually convicted Wilson on two counts of first-degree murder, while the third murder charge was dropped. As a result, he was sentenced to two consecutive life sentences without the possibility of parole in 2018. At present, with parole completely out of the picture, Wilson remains incarcerated at the California Substance Abuse Treatment Facility in Corcoran, California.
Read More: Shirley Soosay Murder: How Did She Die? Who Killed Her?