HBO's 'Winning Time: The Rise of the Lakers Dynasty' is a sports drama series providing a fictionalized account of the Los Angeles Lakers basketball team's "Showtime" era under owner Jerry Buss. However, the series also features a fictionalized version of Jerry West, who plays an important role in the decision-making and overall operations of the Lakers. In the show's second season finale, the Lakers face archrivals Boston Celtics in the 1984 NBA Finals. As a result, Jerry West's rivalry with Celtics' Bill Russell is also brought up. If you are wondering whether Jerry West and Bill Russell were rivals, here is everything you need to know!
Were Jerry West and Bill Russell's Rivals?
In 'Winning Time,' the rivalry between the LA Lakers and Boston Celtics is a major recurring plot point. The first two seasons highlight the rivalry between Magic Johnson and Larry Bird, arguably two of the greatest basketball players of all time. However, as their rivalry approaches its peak in the second season finale, the rivalry between Jerry West and Bill Russell is also mentioned as a precursor to that of Magic and Bird. In fact, Jerry West's poor record against the Celtics, especially at a time when Russell was at the peak of his prowess, is briefly glimpsed at in the first season.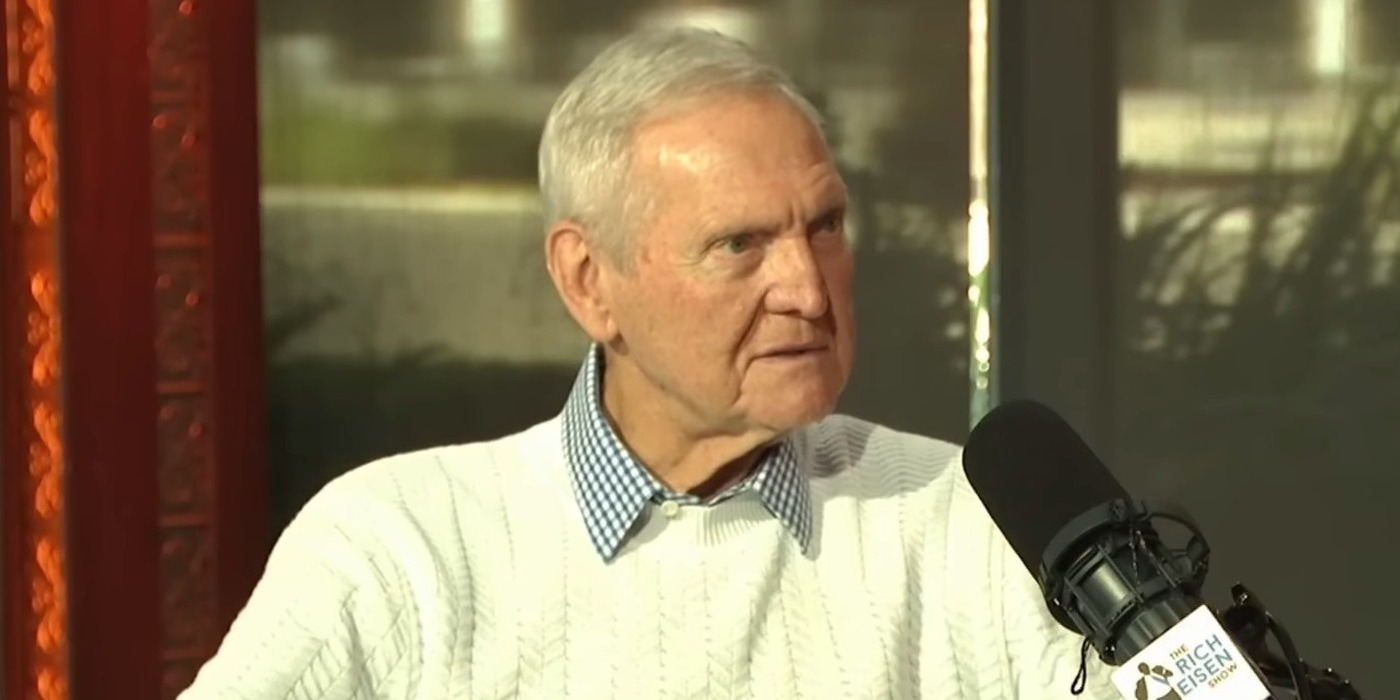 In reality, the rivalry between West and Russell was nothing like the one between Magic and Bird. However, both rivalries were, in turn, a reflection of the overall rivalry between the Lakers and Celtics, especially the socio-cultural backgrounds the two teams represented. Except in terms of West and Russell, the foundation wasn't set by a college finals showdown nor characterized by their upbringing in the same state as with Magic and Bird. However, basketball fans associate West and Russell with each other in a competitive sense because of their frequent meetups in the NBA Finals.
West started playing for the LA Lakers in the NBA 1960–61, wherein the Celtics won the NBA Finals for the third consecutive time. In contrast, Russell started his professional career with the Boston Celtics in the 1956-57 NBA season, where he won the NBA Championship as a rookie. Russell would add a fourth title to his name with the 1960–61 NBA Championship while West was only starting out. However, between 1962 and 1969, West and Russell were part of six NBA Finals played between the Lakers and Celtics, with Russell's team emerging victorious on all occasions.
In a 2022 interview, West explained his relationship with Russell. Contrary to the picture painted by the results of those six NBA Finals losses, West revealed that he and Russell were good friends. Bill was not my rival. Bill was my friend. My friendship with him was such that it's almost like I played with him instead of against him," West told the Los Angeles Times in an interview. As a result, despite their competitiveness, West and Russell weren't rivals, at least not like Magic and Bird. Moreover, Wilt Chamberlain, who played for the Philadelphia 76ers and Los Angeles Lakers, is traditionally considered Russell's greatest rival.
Where Are Jerry West and Bill Russell Now?
Jerry West and Bill Russell have both had long and distinguished careers in basketball, and their legacies extend beyond their time on the court. Russell won the NBA Championship eleven times, two of which came in a player-coach role. West won the NBA Championship just once (in 1972) as a player but added eight NBA Championships to his name during his time as General Manager of the Lakers. Russell ended his coaching career in 1988 with the Sacramento Kings. Russell resided at a house in Mercer Island, Washington, for nearly five decades.
On July 31, 2022, Russell passed away at his Mercer Island residence, but his family didn't reveal a cause of death. Russell is survived by his fourth wife, Jeannine Russell, and three children from his first marriage. West took several executive roles with the Lakers until 2000. Since then, he has worked with teams such as Memphis Grizzlies, Golden State Warriors, and Los Angeles Clippers. West continues to serve as an executive board member and consultant for the Clippers to date. West was married to Martha Jane Kane until 1976, and they have three children. West is currently married to Kristine "Karen" Bua, and the couple have two children.
Read More: Are Paul Westhead and Magic Johnson Friends in Real Life?