For some, movies represent a form of art. And for some, movies are the sole purpose of life. In Bollywood or more correctly known as the Hindi film industry, the majority of the movies are made for only one reason – Entertainment. It's not that good movies are not made but compared to the number of masala movies that are churned every year, the former is in single figures. The majority dabbles in the genre of entertainment and more than occasionally end up being duds. Huge budgets, bigger stars, at times big hype due to the subject, how large the film may be, they all fall apart because of a simple reason – they are utter crap. We're talking about those movies today, who despite of having stars, budgets and issue driven content have failed miserably.
Ladies and gentlemen, we give you the list of the most foul and horrendous Bollywood movies ever. Be ready with your hanky, coz' it's gonna be a shitty ride! Here is the list of biggest Bollywood flops of all time.
15. Mela (2000)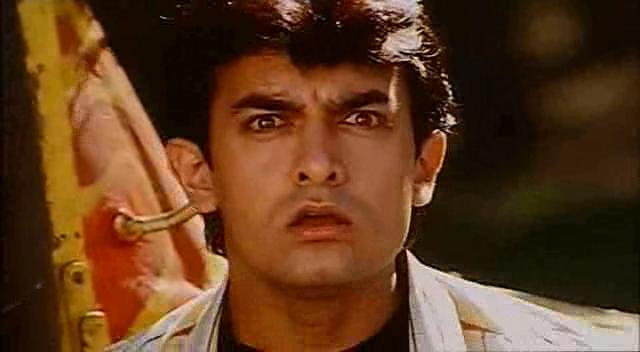 Let's face it. When you're the successful elder brother and the drowning career of your younger brother rides on your shoulder, the resulting pressure is enormous. So Aamir Khan came up with every trick up his sleeve for 'Mela' including singing one of the songs. Even then he couldn't save this film from sinking. 'Mela' is about a woman seeking revenge on the dacoit who kills her brother and ransacks the village. She manages to involve two outsiders who agree to fight on her behalf. An outdated story with atrocious actings skills displayed by Faisal Khan and Twinkle Khanna is what the film is all about. Just like the film, Faisal Khan's career also tanked to deep seas.
14. Fool N Final (2007)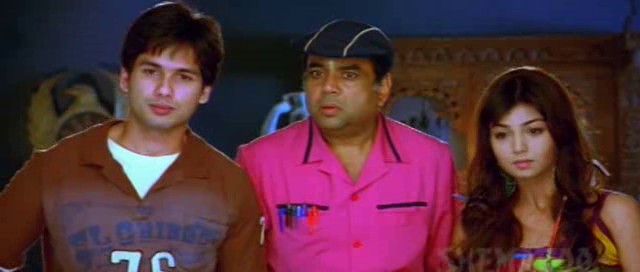 One fine day, someone saw Guy Ritchie's 'Snatch' on DVD. He was so impressed with it, that he pitched the idea to the production house to remake it in Hindi. Of course, paying the remaking charges was out of the question. So they decided to give some additional twists and thus 'Fool and Final' was born. This film had big stars, huge budget and was trying to ape a cult movie that had set the bars of movie making to a dazzling height. No points for guessing what happened to the film, especially when you have characters named Moscow Chikna, Puttu Pilot, Abdul Dicky! The movie makers even had Mike Tyson in a cameo ! I'm pretty sure, he would never want his name to get associated with such crap ever again.
13. Deshdrohi (2006)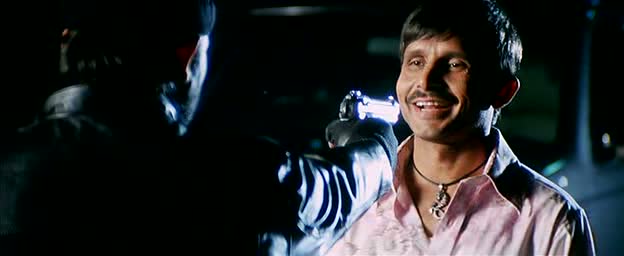 An instant assault to the senses, this amateurish ploy to shamelessly cash-in the events of North Indians getting abused by the Maharashtrians sits quietly at the top of this list. It's not a film but rather a serious study of how not to make one. Acting, direction, editing, music everything in this film is horrendous. The lead actor, who's also the producer of the film is a man of no taste and zero self-respect. He credits himself for the story, dialogues and screenplay all of which are nonexistent by the way. His acting is one-dimensional and expression is constipated. A sheer embarrassment to filmmaking, 'Deshdrohi' inflicted upon us, the most irritating person on earth – Kamaal Rashid Khan.
12. Aap Mujhe Acche Lagne Lage (2002)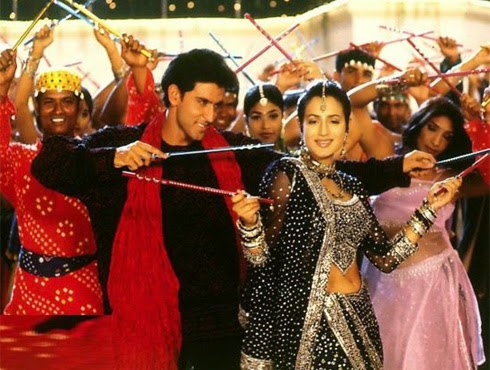 When the entire nation went crazy for 'Kaho Na Pyaar Hai', it was quite natural that another film made with the same leading pair would have drawn the crowd to the theatres. It happened with this film too, with Hrithik and Amisha. What also happened, was people running away from the theatres ! Made on the tried and tested formula of star-crossed lovers facing the resistance of their respective families, this movie was a pain to watch. As always, Hrithik was good-looking, Amisha was asthmatic, the story was nowhere to be found and the audience went to a coma. This movie had a sequence where nine songs came one after the other ! Contrary to the name of the movie, everyone hated it.
11. Rascals (2011)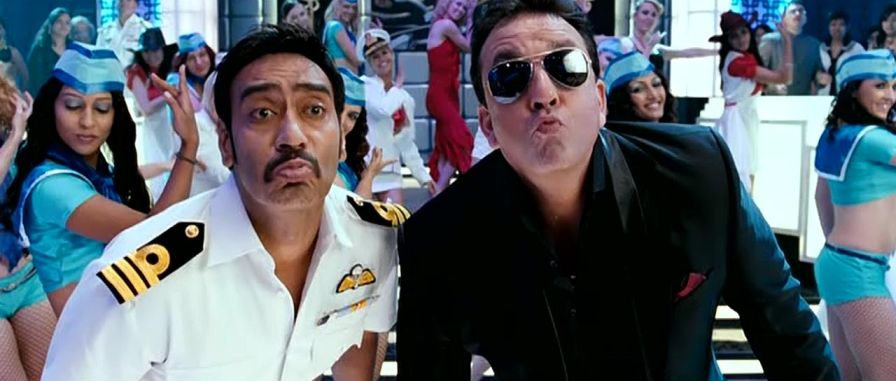 Two con men, tired of conning each other, set their eyes on a rich heiress as their next target. This is 'Rascals' in one sentence. A shameless rip-off of the evergreen comedy 'Dirty Rotten Scoundrels' starring Micheal Caine and Steve Martin, 'Rascals' was like a slap to the concept of film making. What was even bad, that 'Rascals' had two seasoned actors capable of pulling stupendous performances, behaving like apes in comedy sequences. Filled with sexist and cheap jokes, this film is an assault to the senses.
10. Rudraksh (2004)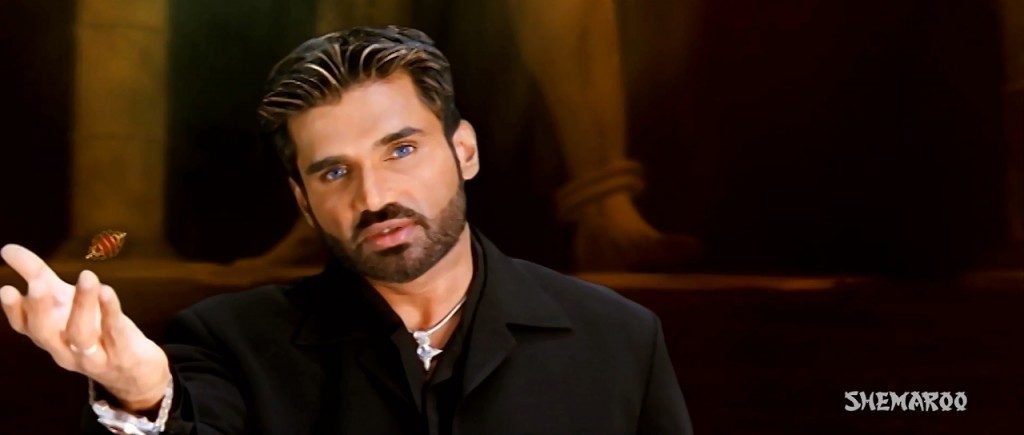 Indian cinema has been always fascinated about the fantasy genre. We've a rich content of mythology in the form of sagas such as Ramayana and Mahabharata. So when 'Rudraksh' was made on similar concept, the audience was excited. The film talks about demons existing in today's world and how they can be controlled by the Rudraksh of Ravana from the Ramayana. Despite of having an unique concept, the movie is marred by an incoherent story, tacky VFX and hammy acting performances.
9. Love Story 2050 (2008)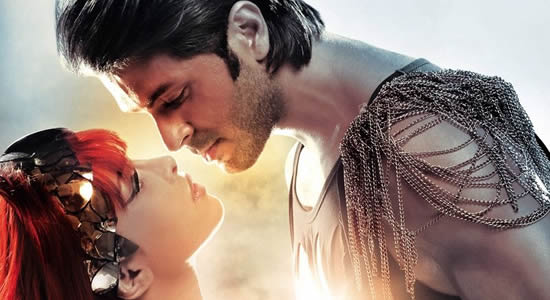 A Sci-fi film set in the futures, where among time travel, flying cars and all types of gadgets a heartbroken man goes in search of his true love. This is how the movie must have been sold to the distributors, isn't it? And the distributors lapped it up. So when it released, it opened in an unprecedented 700+ cinema theatres. By afternoon, the news had spread like wildfire – 'Love Story 2050' was an embarrassment to film making. The lead actor Harman Baweja looked like a man on a mission to copy the shit out of Hrithik Roshan. Priyanka Chopra essayed two roles where she had to play a futuristic rock star. Why on earth, she had to wear a headgear, still nobody gets it. Harman Baweja kept on making bad cinema and as we speak, is out of the acting arena. This perhaps, laid the stepping stone of his failure.
8. Drona (2008)
The year was 2008. Everyone wanted to make a Superhero movie. Couple of years ago, Hrithik Roshan's 'Krrish' had become a smash hit. Following the same path, the concept of a desi superhero emerged as 'Drona'. As an ancient warrior who wields a headband and magical drape, which looks like the newest collection of a Lakme Fashion Week, destiny's very own child Abhishek Bachchan was, Drona. It followed a typical path of a hero, unaware of his abilities, comes around at the advent of his foe. However poor VFX, no story, over the top performances and a potbellied AB Jr effectively contributed to its failure.
7. Joker (2012)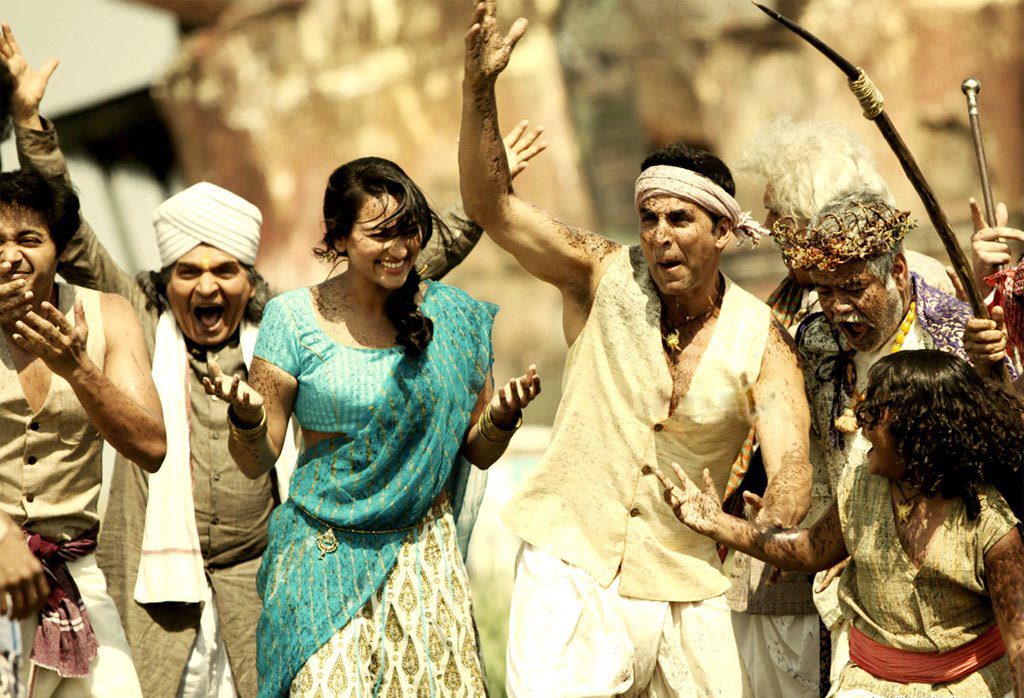 The year 'Joker' was announced amongst much fan fare, at that time it was touted to be a 3D Sci-fi film with next-gen VFX. Everyone waited with baited breaths, for the film to complete the shooting. Then came the news that somehow after finishing the film, the lead actors weren't promoting the film, due to certain disagreements between the actor and the director. When people saw the film, they realised why. A place named Paglapur, untraced during 1947 partition becomes alien infested. The so-called aliens had painted faces, garnished by fruits and vegetables and danced in glory, apparently at the will of a Nasa returned scientist ! The 2D version was so unbearable, that the 3D version never saw the daylight. After this, only a self-respecting person would have promoted the film. Akshay Kumar, we don't blame you!
6. Karzzz (2008)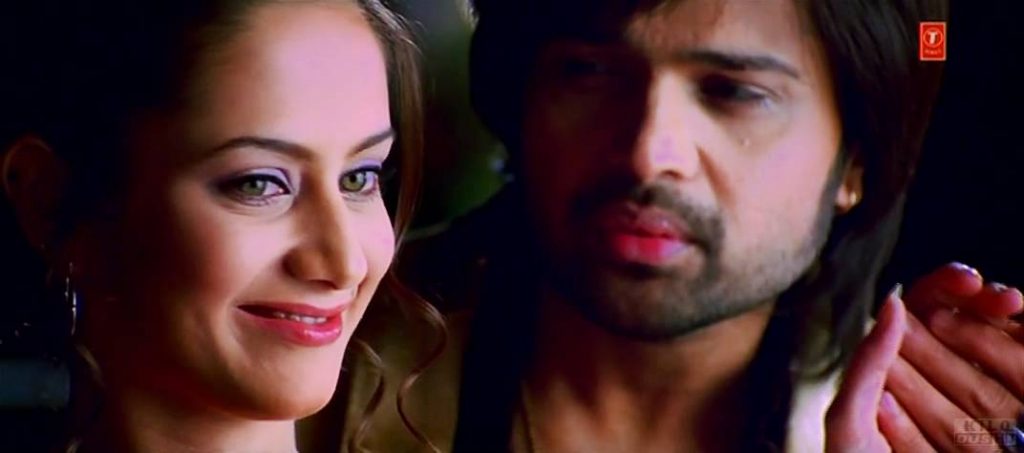 Subhash Ghai's 'Karz'(1984) is a landmark film, in terms of story, music and wholesome entertainment. Even today, when it is telecast on satellite tv, it has its own set of fans who enjoy it. So when it was decided to remake this film in todays contemporary times, lots of eyebrows were raised. But when Himesh Reshamiya was chosen to play the character of Monty that Rishi Kapoor had essayed, all hell went loose. Ignoring the impending backlashes, the makers went ahead with it. When it was released, everyone's fear came alive. It was a monstrosity of a film. It was clear that the musician turned actor should have stuck to his former career track. People who went to see it, could identify with the 'Zzz' part of the film and duly dozed off while watching it. The film's tagline was 'Monty's back'. We were the victims !
5. Himmatwala (2013)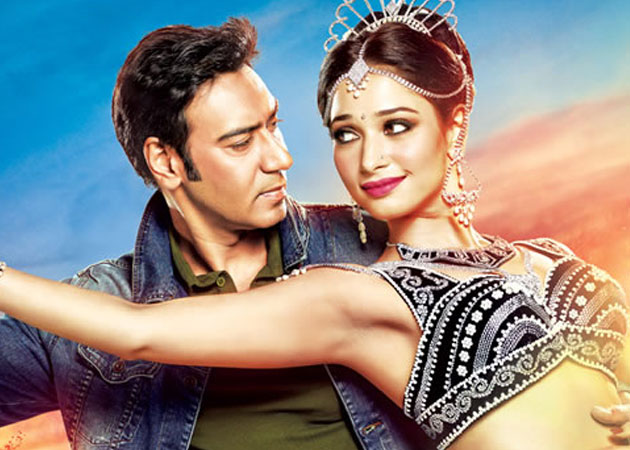 You really have to be a 'Himmatwala' (Brave) to have watched this film and then survive the impending doom. A crap of such magnitude was never attempted since the inception of film making. Apparently the director Sajid Khan was so besotted with the Jitendra starrer original of 1983, that he wanted to remake it. Perhaps he was caught in a time wrap, as he went on to fulfil his whims and fancies. We, the audience were taken on a ride, as 'Himmatwala' made us fear for our dear lives. Atrocious sequences, terrible performances and lame jokes adorned the screen. The audacity of the director went on to such extent that he spoofed the iconic shower scene from the classic horror 'Psycho' ! Rightly, the audience rejected this nonsense.
4. Humshakals (2014)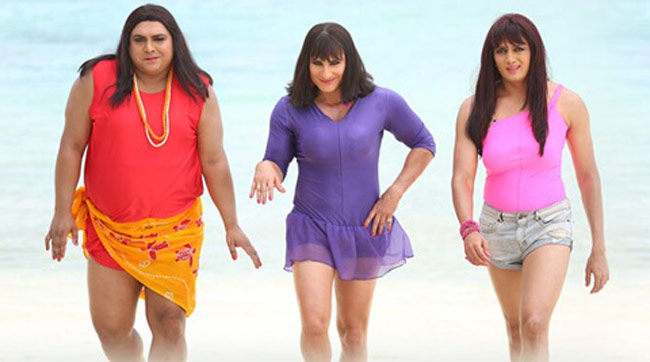 One would think that after the reaction to 'Himmatwala', the director would take a pause. But Sajid Khan had other ideas. He went on to carve out another horror in the name of film making. 'Humshakals' is a story about three persons, who have six other similar looking people. And as it happens, they go through a series of mix up to ensure hilarity. Fans of physical comedy (the one where gags are made by using body parts, funny faces etc..) please take a note that 'Humshakals' had crude racist jokes, cross dressing of men and homophobic sequences and none of which are considered to be comedy. One of the worst films to have ever been in recent times, it was heavily panned by the audience and critics alike.
3. Jaani Dushman – Ek Anokhi Kahani (2002)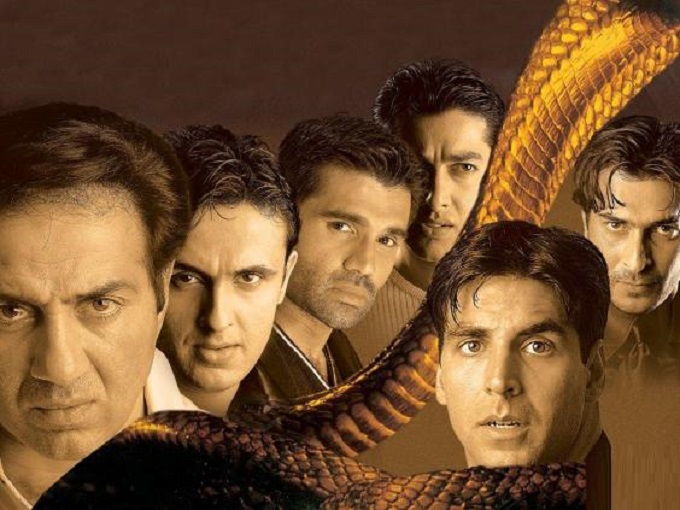 In order to resurrect the dying career of his son, director Rajkumar Kohli decided to remake his own film of the eighties, about a shapeshifter snake's revenge drama. Then he chose whoever wanted to be part of this film, which meant other than the lead pair, there were 20 established stars who had minuscule roles. Once this was done, he rented the famous sci-fi films of the last decade. Then he had a monkey type the entire story ! Well, other than this, there is no plausible reason for describing this nightmarish film, which led itself to the record books for being one of the worst. Tacky VFX, misogynistic jokes, ridiculous sequences and worst of the lot, Sonu Nigam as an actor! To quote Marlon Brando from 'Apocalypse Now'- 'The horror, the horror'.
2. Prem Aggan(1998)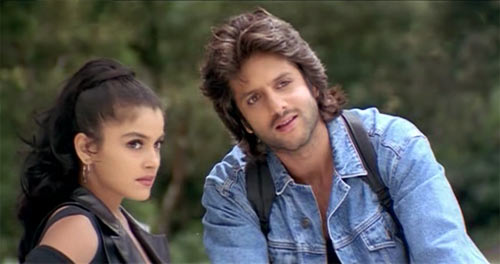 There are people who cannot act and there is Fardeen Khan. His illustrious father gave him a debut vehicle which he crashed phenomenally. 'Prem Aggan' loosely translated to the burning love, can be best described as the headache that refuses to be cured, irrespective of having medicines. There are so many unintended sexual innuendos in this film, that you end up being surprised. Unintentional because nobody in their right frame of mind would commit such ghastly acts. Don't get me even started on the acting prowess of the lead pair. One of the biggest beneficiaries of Nepotism in Hindi film industry, Fardeen Khan went on to win the best debut male actor award. Truly, there is no God!
1. Ram Gopal Verma Ki Aag (2007)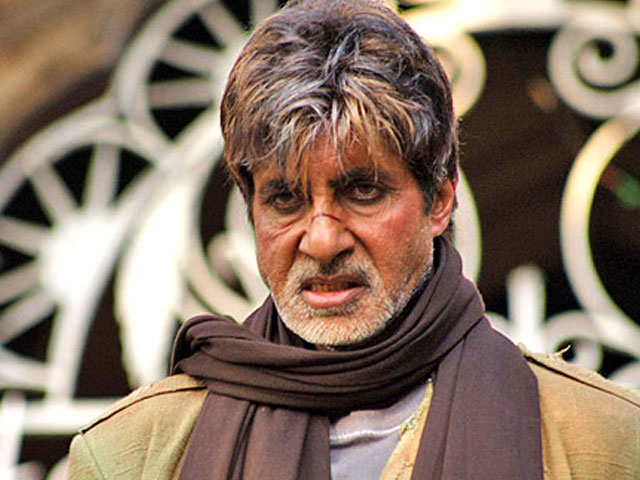 Have you heard of Murphy's law, which states as 'Anything can go wrong, will go wrong ? Well, this was a classic example of Murphy's law. Since the time RGV announced his intentions of remaking Hindi film's magnum opus 'Sholay', he started facing protests. Some were from the purists, the fans who didn't want to tarnish the original. Some were legal, coming from the families of the original makers who retained the rights. But RGV went ahead with his plan, for two reasons- He had the conviction that his film will do well and he had Amitabh Bachchan on board, in the iconic role of Gabbar Singh. Due to legal challenges, Gabbar became Babban and 'Sholay' became Aag. What happened next, is now the part of the folklore. Such was the audiences' distaste that they outrightly rejected the film. It went on to receive brickbats everywhere, forcing the director and AB Sr to acknowledge this as a huge mistake.
Read More: Biggest Bollywood Hits of All Time