The Indian film industry produces around 1000 films a year and Bollywood enjoys the king's share in it. Out of the odd 150-200 Bollywood movies released in a year only 10-15 can boast of having a unique combination of quality and entertainment value. The rest of the films are your regular, run of the mill potboilers which might or not do good business at the box office but are forgettable nonetheless. And then there are the movies that are so bad that they stay with you for the wrong reasons. Here is a list of worst Hindi movies ever made which deserves a place in the Bollywood hall of shame.
15. Veer

This Salman Khan starrer released in the pre 'Dabbang' era which means that the mere presence of Khan in a movie was not enough to set the cash registers ringing and rightfully so. 'Veer' is a complete torture package for your senses with added bonus in the form of the leading lady Zarine Khan's extra body weight and Salman's long hair. His look in the film reminds us of another of his disastrous turn in 'Suryavanshi' in the early 90s. 'Veer' was designed as a historical epic based on the Pindari movement of Rajasthan, India but it is neither fully engaging nor logical or grand enough to at least appreciate its efforts. Director Anil Sharma of 'Gadar: Ek Prem Katha' fame was clearly not in his element while making the film. He managed to bring together some big names in Bollywood such as Salman Khan, Mithun Chakraborty and Jackie Shroff but was clueless as to how to use them properly in the narrative which was full of potholes to put it mildly.
14. The 'Housefull' Series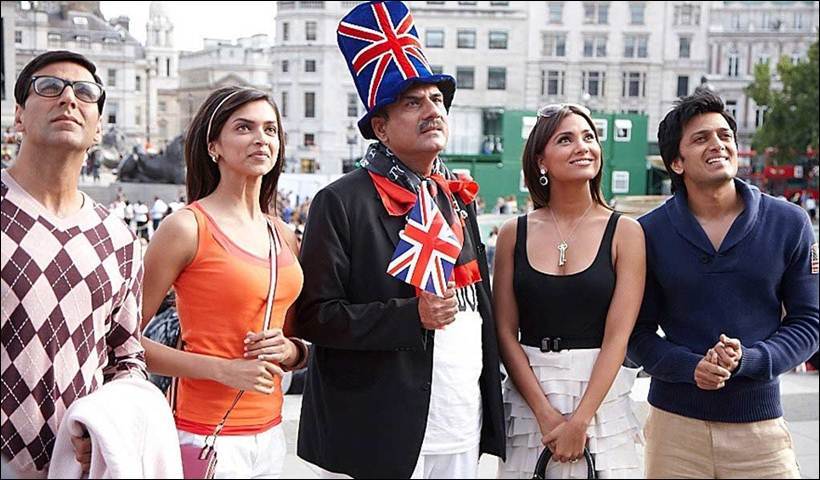 The resident crass comedy king of Bollywood Sajid Khan doesn't give a hoot about what the critics has to say about his films as long as the audiences approve of them. But who is to decide that his films are actually loved and enjoyed by people. People in India or Indians around the world go to the movies as a tradition every weekend and they pick a film whichever manages to grab their attention the most. The series tries hard to be a situational comedy but the jokes are so lame and juvenile that if you were convinced to laugh at them at least once then it's a given that your comical sense are not fully developed yet. In the second installment whether it's Akshay Kumar's 'ayye' background soundtrack that plays whenever he appears on the screen or John Abraham trying to do comedy by acting effeminately, it's painful to sit through the films where even the actors seems genuinely confused. You know there's something seriously wrong in a film when the best parts are the songs featuring Jacqueline Fernandez and Malaika Arora Khan. Even some of the songs are not original when you come to think of it.
13. Bodyguard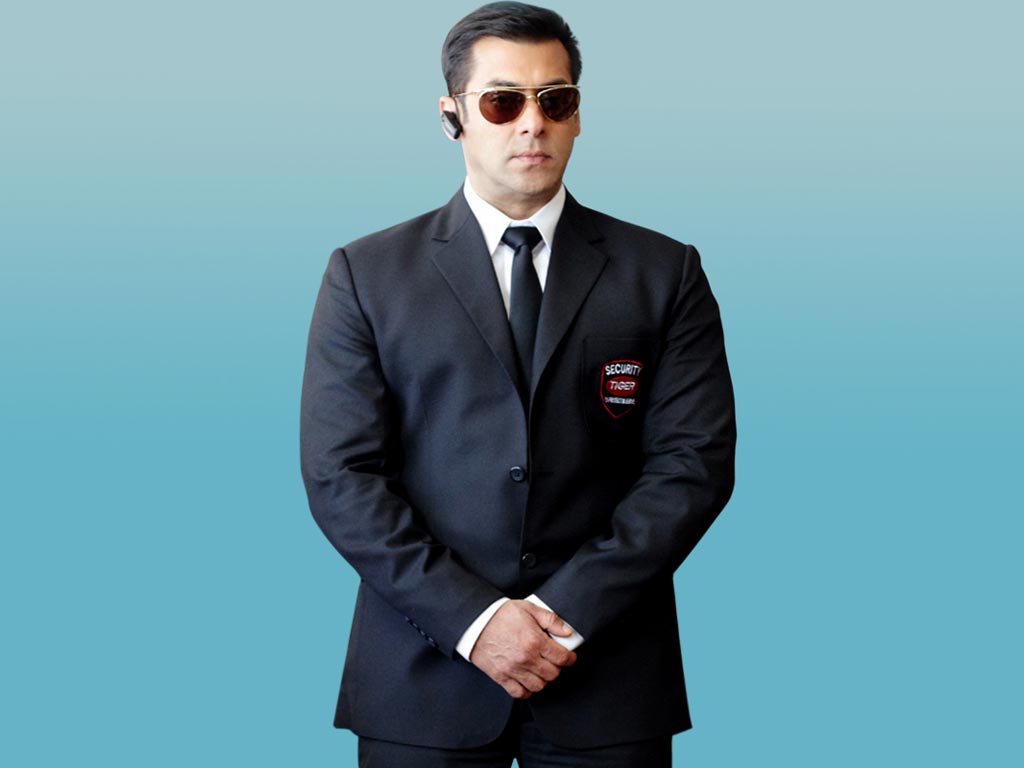 When 12-year-olds say 'Bodyguard' is their favourite film you can understand why but when an adult says that he enjoyed the film you are at a loss of words. Alright it's not fair to judge one's choice of films and every individual has different tastes but sadly 'Bodyguard' is the kind of film that doesn't deserve any sympathy or consolation from any section of the audience. People went crazy to see the film upon its release and it clearly reflected on the box office collections but it was the star power of Salman Khan at work. Today he is in a position where even a cameo by him can lead a film to box office glory. 'Bodyguard' is so basic and so far away from any hint of subtlety that you have to lower your standards (in your mind) prior to watching the film in order to enjoy it even remotely. The saddest part is that someone as talented as Kareena Kapoor decided to be a part of project like this one but then again this was not the first time when she consciously compromised quality to increase her quantity of hits.
12. Taarzan: The Wonder Car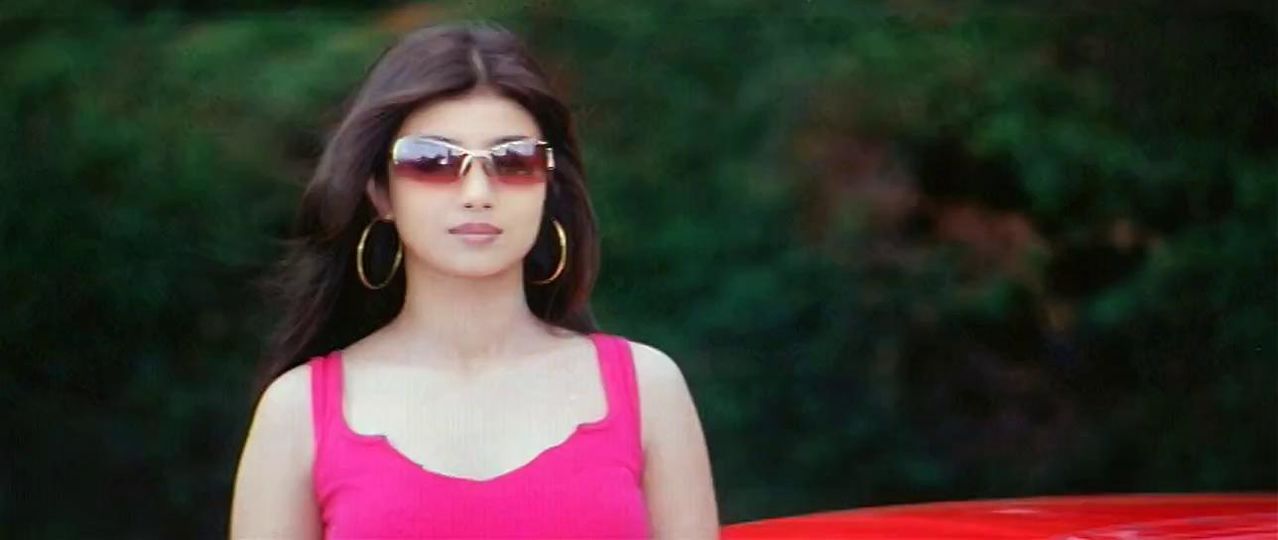 The director duo of Abbas-Mustan really deserves an award for naming a car Taarzan and for coming up with the idea of a flying and fighting car. The film is rooted in the clichéd Bollywood formula of unfair death and revenge and even though the makers try hard to add a touch of twist to the story via a shiny designer car (the vehicle for revenge) and a new pair of actors it never really takes off. All we get is a couple of supposed to be funny scenes put together with some commendable – strictly by Bollywood standards – visual effects. The story fails to have an impact on you because the revenge saga has done to death in Bollywood and just because we have a car this time wasn't going to change anything. One feels sorry for Ajay Devgan as he is reduced to a spirit stuck in a modified car which also means we don't get to see him enough in the film. Abbas-Mustan have in the past made some worth watching thrillers but 'Taarzan: The Wonder Car' marks the beginning of the downfall of them as filmmakers.
11. Main Prem Ki Diwani Hoon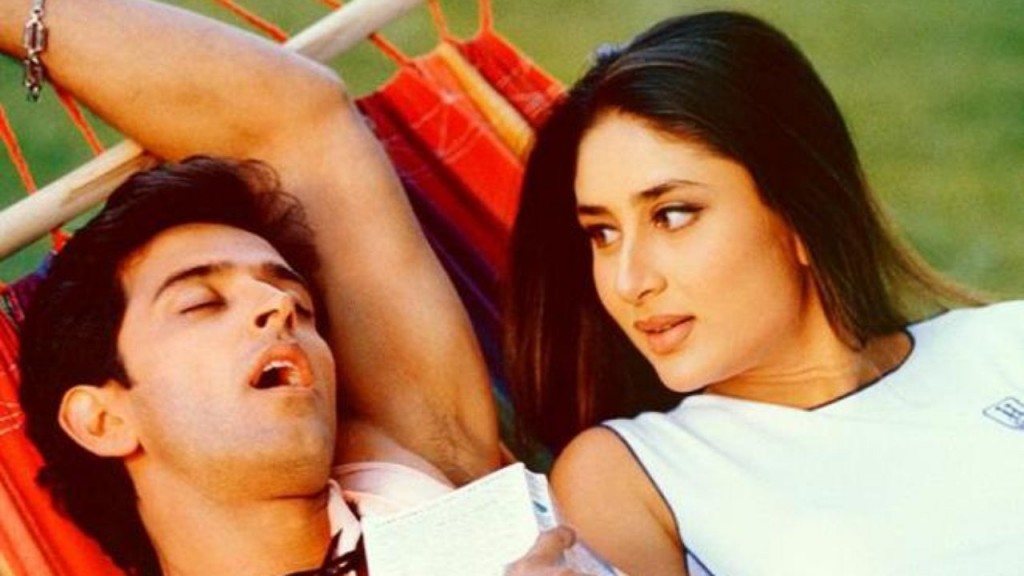 The Barjatyas were always known for making traditional films with a slice of modernity in them where the hero is a pious gentleman and the heroine most probably a virgin and together they sing songs of innocence in the events leading up to the marriage. Their time tested formula has worked for them in over dozens of films that came out of their home production like 'Hum Aapke Hai Koun' and 'Hum Saath Saath Hain'. And they should stick to it as much as they can. Whenever they try to step out of their comfort zone – which is not very often – they lose the plot. 'Main Prem Ki Diwani Hoon' was a desperate attempt at keep up with the changing times and give out a vibe of being cool, hip and happening. They hired the hottest stars of the time Hrithik Roshan, Kareena Kapoor and Abhishek Bachchan to do the job but even they got the memo wrong. There's no other way to explain the insane level of overacting on display in the film by all the major and minor characters in the film. Individually Roshan, Kapoor and Bachchan are good actors but you need to see them in this film to make sense of their over enthusiasm. And as if all the human nonsense was not enough there was even a CGI enabled talking parrot. I hope you got the point.
10. Kambakkht Ishq
It was the first Indian film to be shot extensively in the Universal Studious and even a cameo by Sylvester Stallone to boast of. By the virtue of a big production budget it had big stars, catchy musical score and breathtaking locations. But when the intention of the film itself is wrong, nothing can save it from its own doom. 'Kambakkht Ishq' is a mismatched cocktail of chauvinism, mediocrity and flashiness. Akshay Kumar and Kareena Kapoor looks great with their toned bodies and in self-praising songs (remember Bebo Main Bebo) but are ultimately pointless characters in an extended commercial of Hollywood tourism disguised as a film. The plot is cringe worthy and the lack of gravitas was only expected. This is definitely a film that the stars in it would love to forget about its existence. The film was supposed to have an extensive promotional event and a paid screening at Cannes with the stars walking the red carpet but it is said that the makers backed out at the last moment due to the film industry strikes going on at that time.
9. Mela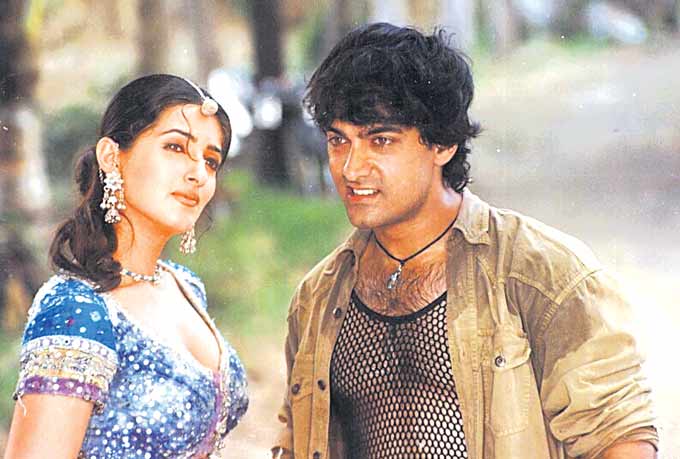 If there is a Hall of Fame equivalent for bad films then 'Mela' will be a top contender. It is so bad and laughable that it is hard to describe it to someone who hasn't seen it. Let's give it a try. There's a girl called Roopa (Twinkle Khanna), a bad guy named Gujjar and the male protagonist Kishan (Aamir Khan). Gujjar kills the brother and abducts Roopa, who vows revenge before jumping off a cliff in order to protect her honour. This whole girl-takes-revenge concept was outdated even at the time of its release but the main problem lies in the execution and presentation. Twinkle Khanna was never a remotely competent actress but in this one she touches new levels of low. One look at her angry expressions and all your troubles go away. It's strange how no one has made any memes on her character Roopa yet. Even Aamir Khan failed to rise above the thin storyline with all his gifted acting skills. 'Mela' is a film that doesn't know where to draw the line and unintentionally falls into the cheap and crass category. The songs outshine even the film, especially 'Kamaria Lachke Re'.
8. God Tussi Great Ho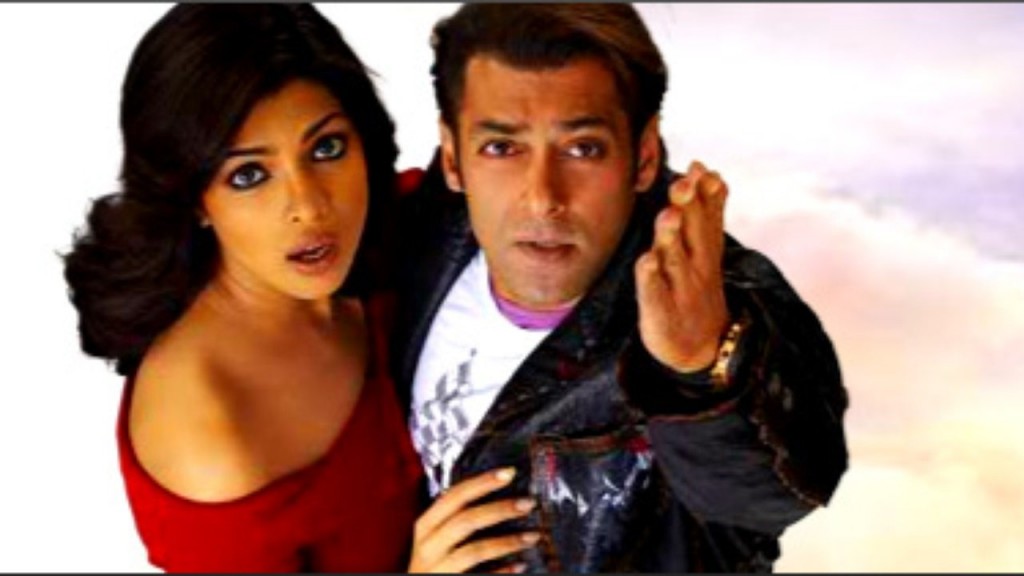 It doesn't take a genius to guess that the film was heavily inspired by the Jim Carrey starrer Hollywood blockbuster comedy 'Bruce Almighty' where God plays a pivotal role. The makers didn't even have the audacity to accept that fact but all would have been forgiven if the film was even remotely watchable. Right from the look of the film which screams outdated and long in the making, to the inadequacy of the stars to deliver in their parts sincerely and the failure of the director to adapt the story into a logical and believable Indian set up the film is a colossal mess from all angles concerned. Salman Khan and his younger brother Sohail Khan have worked together in over a dozen of films and their collaborations have always drawn flaks for being frivolous but in 'God Tussi Great Ho' they touches new levels of utter nonsense as they both try to woo the same girl – Priyanka Chopra in a rare uninspired performance – by singing songs like 'Tujhe Aksa Beach Ghuma Du, Aa Chalti Kya'. This is bad even by commercial Bollywood standards. Even Amitabh Bachchan in the role of God couldn't salvage the film.
7. Aap Mujhe Achche Lagne Lage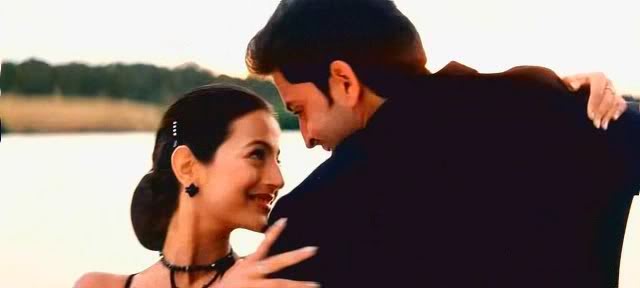 Before commenting on the film you should keep in mind that the film released at a time when the euphoria of 'Kaho Naa Pyaar Hai' had finally settled down and the real struggle for Hrithik Roshan had begun to keep his stardom alive. The numbers of flops were going up and probably in moments of desperation he signed a film that only added to his woes. 'Aap Mujhe Achche Lagne Lage' shamelessly tried to recreate the magic of 'Kaho Naa Pyaar Hai' by roping in the same star cast, music director and even the posters and starting credits were designed in the similar manner. The thing is actors don't work if the film doesn't. And that's exactly what happened here. A wafer thin plot aided by the overacting of the lead pair, especially Amisha Patel, made sure that the audiences stayed away from the film. The leading lady of the film later tried to justify her over the top performance later by saying that some important details about her character got edited out of the film at the last moment, which led to confusion among the audience. Well, it was a classic case of putting the blame on someone else.
6. Love Story 2050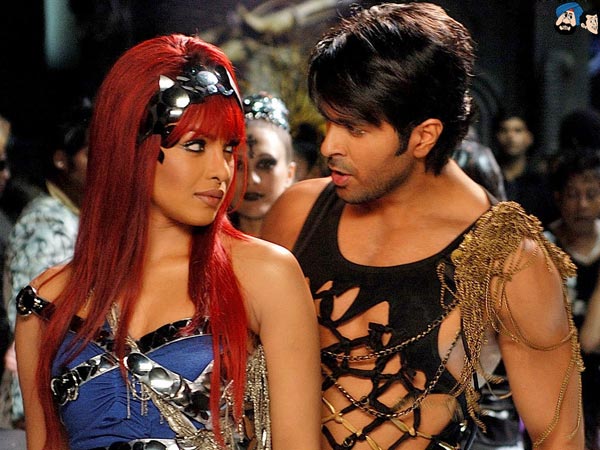 Once in a while Bollywood in a fit of over-inspiration either by Hollywood or by an Old Indian classic film tries to outdo itself by the sheer power of money without any creative force to support the idea. 'Love Story 2050' belongs to the latter category. Director Harry Baweja in a bid to give his son Harman Baweja – a Hrithik Roshan lookalike – a high profile launch had the audacity to dream big but not the proper resources, either monetarily or technologically, to execute a high concept time travel film. So the result was a film burdened with ambition that could have been great but alas it wasn't. Also Harman Baweja's wooden acting skills and Priyanka Chopra futuristic costumes and red hair didn't do anything good to the film. The critics had a field day tearing apart the film and during the awards season it was butt of all jokes and poor Hrithik Roshan had to forcefully put on a smiling face every time he was compared to Harman Baweja. Sci-fi films are still in the nascent stage in Bollywood and they have an added disadvantage because they will always be compared to Hollywood which is to be honest a bit unfair. But 'Love Story 2050' is far from being watchable, not even on a hospital bed.
5. Tees Maar Khan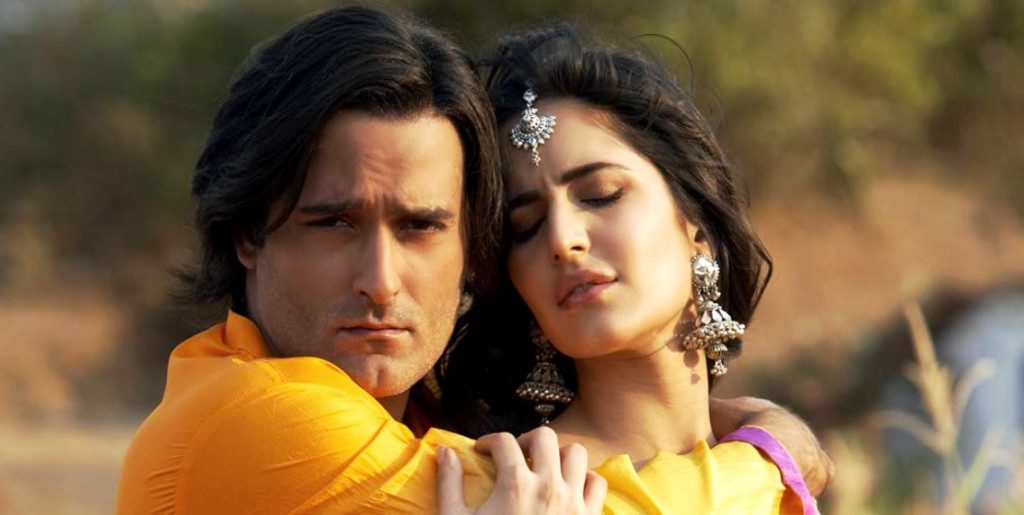 It was a competition between 'Happy New Year' and 'Tees Maar Khan' for a coveted spot in this list that celebrates the worst of Bollywood but the latter clinched the victory for obvious reasons. Farah Khan is a reputed choreographer and one of the few successful women filmmakers of the country who has the power to cast the biggest stars of Bollywood in her films. Her first two ventures 'Main Hoon Na' and 'Om Shanti Om' were good enough to sit through them without cringing but then she lost the plot completely starting with 'Tees Maar Khan'. It was designed as a heist comedy but it was so convoluted, overcrowded and messy that you lose interest within the first half an hour itself. Akshay Kumar plays a conman and accessorizes his role with exaggerated mannerisms that we have seen him displaying in 90 percent of his films. His wife and partner-in-crime is Sheila/Katrina whose only job is to stand by his side and make silly faces (trying to act). Over the years we have to come to associate them with such low brow kind of roles so there was no surprise in it but what pains the most is seeing Akshaye Khanna being reduced to a spoof character (of Anil Kapoor) who is hell bent on winning an Oscar. All that stays with you is the song 'Sheila Ki Jawani' and that's bad news.
4. Drona (2008)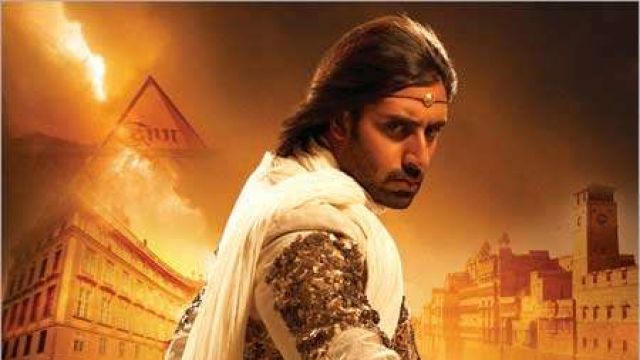 'Drona' is a Bollywood fantasy movie laden with high octane action sequences and shot with technical expertise to enhance the production value of the film. That's the only good thing one can say about the film. Neither the story nor the characters are appeal to the audiences. Most importantly Abhishek Bachchan was a miscast in the role of 'Drona' as his body language and build is not fit enough to play a warrior who constantly have to do heavy duty actions as a vital part of his character description. And even performance wise there was nothing to write home about. Priyanka Chopra looks confident but is bogged down by a lousy script. A colossal disaster at the box office 'Drona' released at a time when Abhishek Bachhcan's stars were shining bright but it wasn't enough to pull in the crowds as he is not one of those actors who can pull off a hit in the face of a bad film.
3. Ram Gopal Verma Ki Aag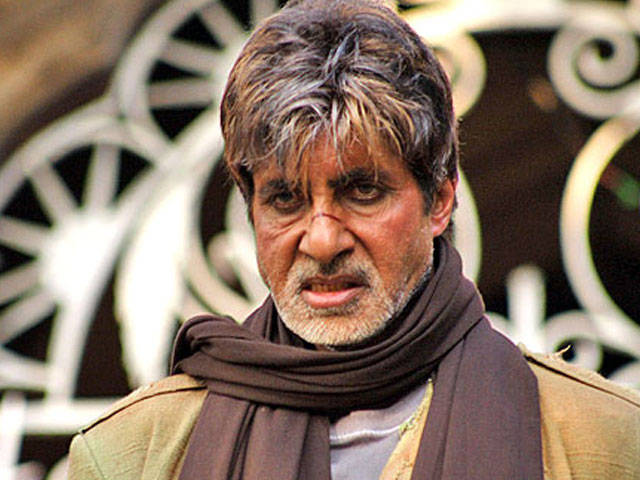 It's a bad idea to remake classics in the first place. It's catastrophic to remake a film like 'Sholay' which is one of a kind and has become a part of DNA of the people of a country. However that's not the only crime that Ram Gopal Varma commits. To begin with he casts Amitabh Bachchan (the much loved Jai of the original) in a negative role that has shades of 'Gabbar' in him. The Indian film audiences were never known for their rational thinking and it is safe to say that they were appalled to see their icon (Bachchan) recreating the role of a famous villain. There was widespread outrage both from the people within and outside the industry who voiced their opinions against the making of the film. But RGV paid no attention to the noises – a quality which sets him apart from the others – but this time he was clearly wrong as the poor box office collections and harsh critical reviews that included zero stars from critics proved so. 'Sholay 3D' which released in 2014 did much better business than 'RGV Ki Aag'. Original is original after all.
2. Himmatwala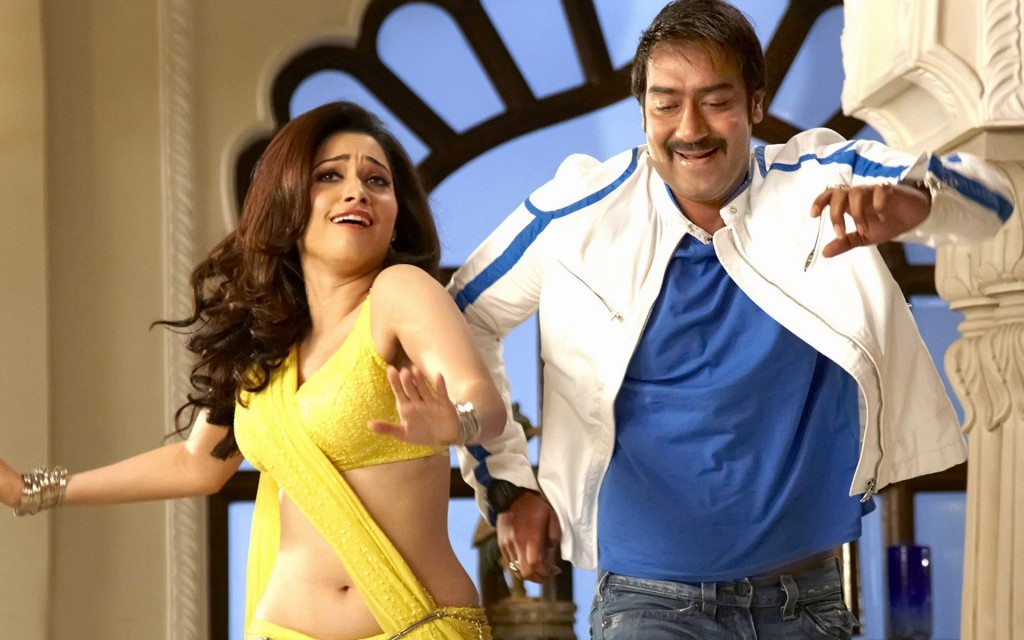 The 1983 version of 'Himmatwala' was a blockbuster and deservedly so as it was a film perfect for that decade. It was a complete masala entertainer with Jumping Jack Jeetendra and Miss Thunder Thighs Sridevi in the lead roles. Bappi Lahiri belted out massy numbers like 'Naino Main Sapna' and 'Taki O Taki' which made the audiences groove along to its beats. And then Sajid Khan (Farah Khan's brother) decided to remake the film almost twenty years after the original came out. It was a scene to scene remake with no efforts or attempts on the part of the director to add something new to make it more relevant to the present times. Hence the magic and the chutzpah that made the 1983 version such a joyride were completely missing from the uninspired remake. Ajay Devgan with his stiff personality was painful to watch in the comic scenes and Tamannaah although gorgeous and quite expressive was no match for Sridevi. With a rating of 1.8 on IMDB it is one of the worst films ever.
1. Jaani Dushman: Ek Anokhi Kahani
Those of who had the misfortune of watching 'Jaani Dushman: Ek Anokhi Kahani' knows exactly why it deserves the top spot in any worst film list ever. When the promos first came out it got noticed for its old world aura and not in a good way. It's a mystery why the film was made in the first place and why so many established actors (Akshay Kumar, Sunny Deol, Manisha Koirala to name a few) agreed to be a part of it. Because to be very honest it didn't look like they got paid for doing their jobs. The film was directed by Rajkumar Kohli and his son Armaan Kohli (of Bigg Boss fame) was in the central role. It was a pathetic attempt – and I feel guilty while writing it – to revive the career of both the father and son. Devoid of any logic and sanity the film has some of the worst VFX (if you can call it by that name) ever shown on-screen and action sequences were shamelessly copied from the 'Matrix' series. The film only works if you convince yourself that you are watching a C grade movie which promises skin show but there isn't enough of it to satiate you. Now this is what you call a disaster if epic proportions.
Read More: Most Overrated Bollywood Movies Ever