Investigation Discovery's 'Vengeance: Killer Coworkers: Colleagues in Crime' depicts a couple, fantasizing as modern-day "Bonnie and Clyde," who killed two young men in Bexar County, Texas, in late June 2014. Xavier Cordero Jr. and Steven Rendon's bodies were found less than a fortnight apart, with the authorities arresting the killers within days. Ever wondered how law enforcement eventually caught up with Bonnie and Clyde" and their current whereabouts?
How Did Xavier Cordero Jr. and Steven Rendon Die?
Born June 30, 1993, Xavier "Xavi" Joseph Cordero Jr. attended NISD schools and graduated from Earl Warren High School in 2011. He possessed several talents, but his true passion was basketball — a pastime to which he dedicated most of his free hours. He engaged in CYO basketball for several years and was also a member of his high school's basketball team. Xavi's incredible sense of humor and talent for making people laugh were among his standout qualities, and his magnetic personality would illuminate any room.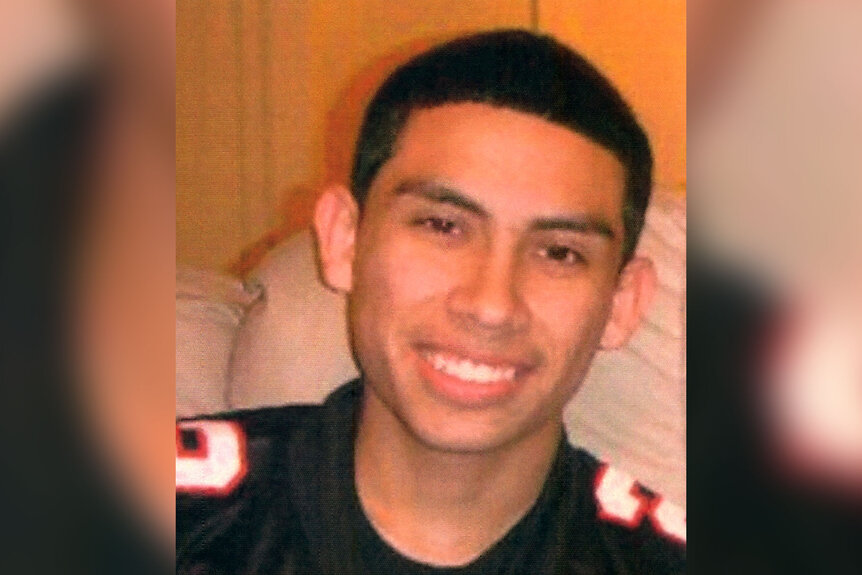 Alongside his towering 6'2″ frame, he had a massive heart overflowing with love and kindness. His brother, Marc, recalled, "My brother Xavi was funny and outgoing. He always put a smile on our faces when we felt sad." The 20-year-old worked at a clothes retail shop in San Antonio, Texas, in mid-June 2014 while living with his grandmother. Hence, it was shocking when the Bexar County Sheriff's Office discovered he had been shot multiple times and left to die in a field outside of town on June 18.
19-year-old Steven Rendon had been missing since the early hours of June 25, 2014, after he ventured out of his mother Cathy Chavez's residence at around 11:00 pm on June 24. Though she did not want her son to drive around the town so late, Steven insisted that he had to return something a friend had left in his car. A member of the Harlandale school band, he graduated in 2013 but still had many friends in high school. Steven's cousin Rosie Anguiano said he attended vocational school to become a mechanic and was devoted to Cathy.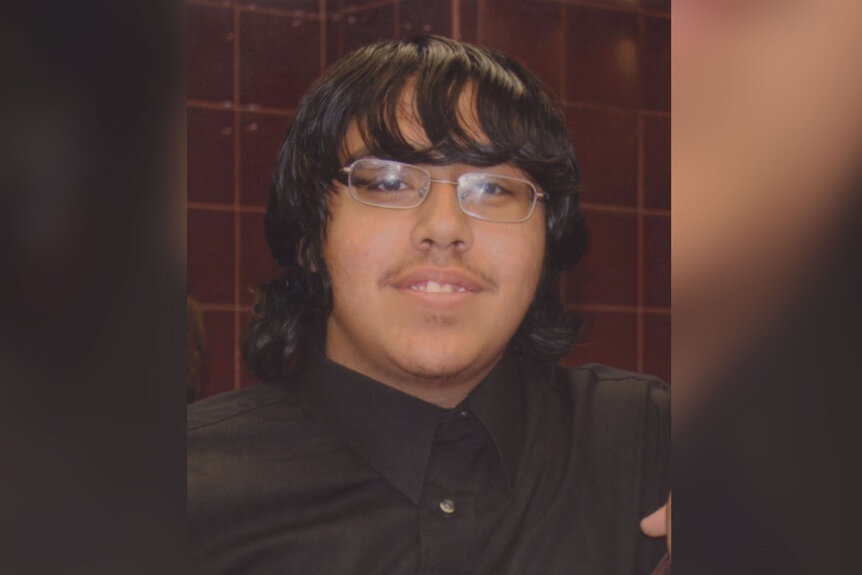 The Bexar County Sheriff's deputies found Steven's body in the 11600 block of Old Corpus Christi Road on the far Southeast Side on June 30. The Medical Examiner's Office listed his cause of death as a gunshot wound to the neck. The authorities located Steven's car — a bright orange 2009 Mitsubishi Lancer with black rims — at an apartment complex on New Braunfels Avenue. His mother insisted Steven did not know anybody in that area while emphasizing he might have been killed for his vehicle.
Who Killed Xavier Cordero Jr. and Steven Rendon?
The Bexar County Sheriff's Office responded to a 911 call about a dead body in a field outside of San Antonio to find Xavi's corpse. He was lying face down with fresh injuries, and the body had been bound with brown tape. The authorities also found a tire iron and car mats beside the body, leading them to believe he had been abducted and murdered in a possible carjacking gone wrong. The owner of the property strengthened the hypothesis when he mentioned seeing some car lights driving along his property after hearing gunshots the previous night.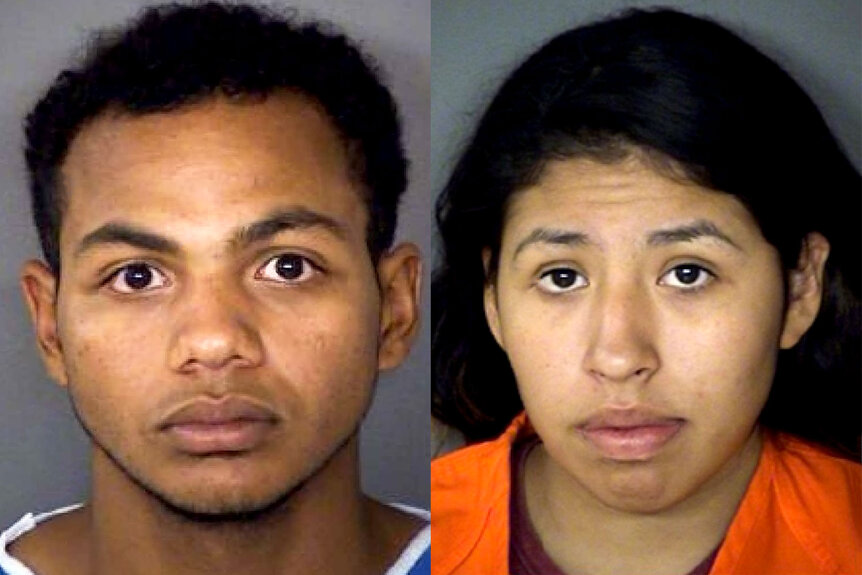 Law enforcement officials identified Xavi by running his fingerprints through their missing persons database. The Cordero family provided two vital leads, including Xavi's phone records and his missing Mitsubishi Lancer registration details. Since Xavi shared a family plan, the victim's parents quickly supplied his call records, which showed he had last contacted a woman named Antoinette Martinez hours before his death. When the San Antonio police tracked down Antoinette, she claimed she and Xavi had an on-off relationship.
Antoinette further alleged Xavi had contacted her on June 17 with plans to meet her at her home that night. However, she claimed he never showed up and denied any further involvement in the homicide. But the case cracked open when the authorities learned about a convenience store robbery on June 29 — three days after Steven went missing. The police chased down the robber to an apartment complex on New Braunfels Avenue and apprehended Cameo Marcus Clines, then 20, for an aggravated robbery in which he shot a store clerk in the face.
However, the police also learned the apartment was leased out to a familiar face — Antoinette, then 19 — who was Cameo's girlfriend. Following a consensual search of her home, the officers recovered a .25-caliber handgun and Xavi and Steven's driver's licenses hidden inside a toilet bowl tank. Law enforcement officials also found the couple's fingerprints in both the victims' vehicles and ballistic reports determined the hidden gun as the murder weapon. The investigators also retrieved brown packing tape matching the type found at both crime scenes.
After the officers recovered Steven's car parked in front of the apartment complex, both Cameo and Antoinette were arrested on multiple murder charges. Although initially denying any involvement in or knowledge of the killings, Antoinette eventually confessed to the murders of the two men, shedding light on the motives behind the crimes. The incidents were triggered by workplace grievances at the local fast-food restaurant she managed. She claimed she frequently worked overtime without compensation.
She and her boyfriend and co-worker, Cameo, had requested raises, though their demands were denied. In response to the perceived injustice, they began stealing from the restaurant, escalating to armed robbery. The first victim, Xavi, who was also Antoinette's ex-boyfriend, was lured to her apartment under the pretense of a sexual encounter. Cameo surprised him with a gun, leading to a violent confrontation. They tied Xavi up, placed him in the trunk of his car, and later killed him in a remote field after taking his money and vehicle.
In need of money, Antoinette created a fake profile on the MeetMe app to find another victim, eventually targeting Steven. She invited him to her apartment, where they incapacitated him with tape, and Cameo entered with a gun. Steven was then taken to a rural area and killed. The couple's motivation was driven by financial necessity, as Steven had only $5 in his pocket, leading Cameo to rob a convenience store three days later. Former Bexar County prosecutor Marilisa Janssen stated Antoinette pictured her and Cameo as "Bonnie and Clyde."
Where Are Cameo Clines and Antoinette Martinez Now?
While Antoinette attributed the act of pulling the trigger in both cases to Cameo, he denied any involvement in the murders and claimed that the plan was her brainchild. However, surveillance footage revealed the couple had purchased the brown packing tape used at both crime scenes where the victims' bodies were found. Cameo pled guilty to two counts of murder and received concurrent life sentences on January 12, 2016. He was also sentenced to 20 years for the aggravated assault on the storekeeper, who survived the shooting.
Antoinette opted for a trial, with her defense arguing that she had been under Cameo's' influence throughout. However, the jury disagreed and found her guilty of capital murder, resulting in a life sentence without the possibility of parole on September 19, 2017. Cameo, 28, is serving his sentence at William G. McConnell Unit and will be eligible for parole in June 2044. Antoinette, 28, remains incarcerated at the Dr. Lane Murray Unit in Gatesville, Texas, and will likely spend her natural life behind bars.
Read More: Jaylin Freeman Shot Casey Cagle After Drug Deal Went Awry