The documentary 'Anni: The Honeymoon Murder' on Investigation Discovery delves into the perplexing death of 28-year-old Swedish woman Anni Dewani in Khayelitsha, South Africa, in November 2010. The police swiftly captured the conspirators, all of whom were either sentenced or granted immunity, contingent on their cooperation to testify against their fellow conspirators in upcoming legal proceedings. For those interested in the intricate details of the case, we've you covered. Let's begin then, shall we?
Who Are Zola Tongo, Xolile Mngeni, And Mziwamadoda Qwabe?
After the Cape Town police found 28-year-old Anni Dewani's body in an abandoned gray Volkswagen Sharan minivan on November 14, 2010, they began searching for the killer(s). The forensic experts examined the vehicle located by a weed-choked field in Khayelitsha, a township, and discovered a thumbprint and fingerprint on the minivan's left fender. They ran the forensic evidence through their national database, tracing it to an unemployed laborer named Xolile Mngeni, then 26.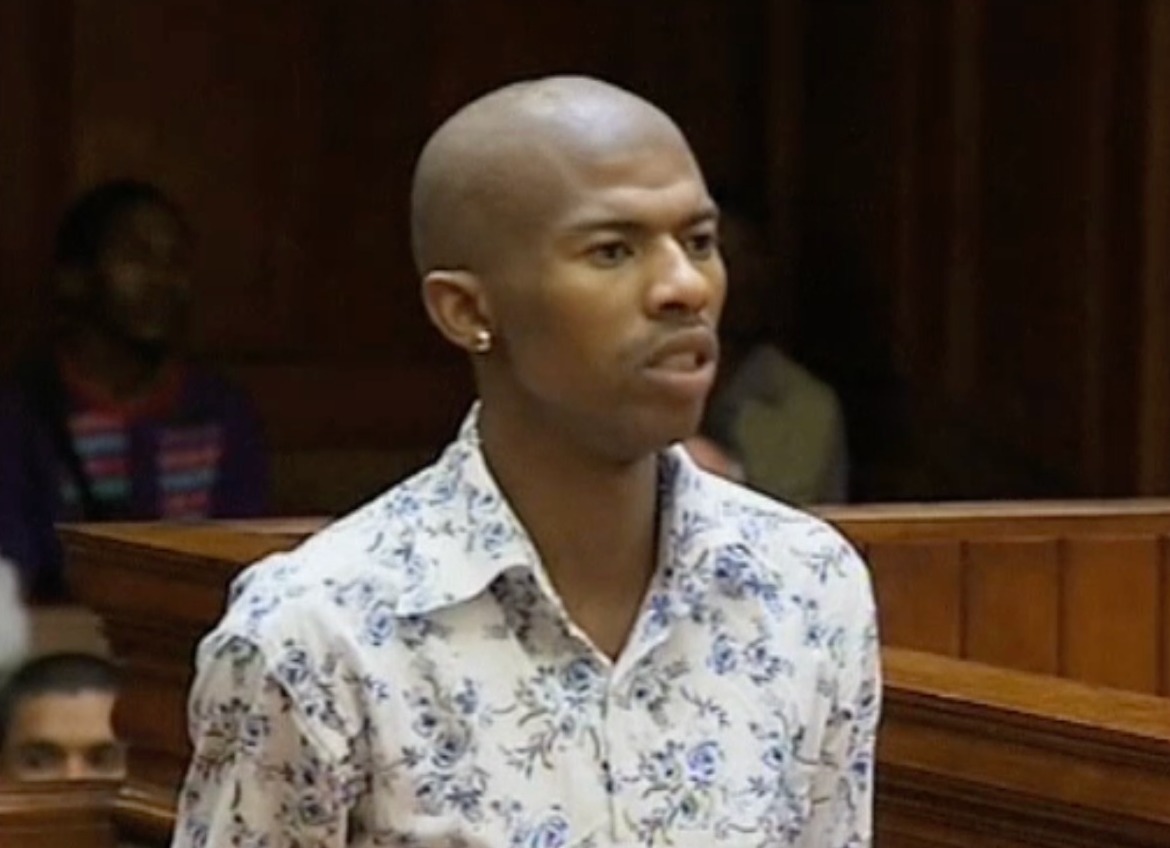 Police sources stated he had been arrested in 2005 on suspicion of killing a man during a bar fight. Although the charges were later dropped, his fingerprints had remained in the national police database. Xolile lived in a tidy but poor Khayelitsha neighborhood with his grandmother and elder brother, Lwando Mngeni. They were young when they lost their mother and lived with their biological father in Gugulethu for a short while. However, the boys were sent away to live with their grandmother since their father had married again and started a new family.
When asked whether he believed his younger brother could be a killer, Lwando replied, "I don't believe it. I think it is impossible. Even the community was surprised. They saw him as a nice guy who would never do anything like that." The police arrested Xolile, a thin man with a gold ring in his right ear, from his grandmother's small home in Khayelitsha, a few hundred yards from where Anni's body was found. He was in bed after a night of wild partying, and the officers woke him up, informed him of his rights, and placed him under arrest.
While searching the shack, court affidavits indicated the police found a cell phone wedged between the mattress and bed frame. When asked whom the mobile belonged to, Xolile informed the officers it was Zola Robert Tongo's — the taxi driver who drove Anni Dewani and her husband, Shrien Dewani, in Cape Town. Zola, a stocky man with a round face and a friendly demeanor, was a former insurance consultant and building inspector. He, then 31, had recently transitioned to a full-time role as a limousine driver for a Cape Town tour company.
However, the financial responsibilities of supporting his mother, who worked as a cleaning woman, his 14-year-old sister, his wife, and their five children had become a heavy burden. He had started freelancing with the company minivan in his spare time to make ends meet, which led him to the airport on November 12, 2010. Xolile provided a videotaped confession to the South African Police Service, confessing to his role in a hijacking, armed robbery, and kidnapping.
He acknowledged Shrien and Anni Dewani as victims and stated that Mziwamadoda Lennox Qwabe shot Anni Dewani while struggling for her handbag. Lwando conveyed he and his brother had been friends with Mziwamadoda for a long time and added, "Qwabe and Xolile and me, we were all together, playing music at some parties. If you didn't have music for a function, you would always go and ask Qwabe. He had everything on his laptop—house music, R&B, ballads. But I didn't know him as a criminal."
Where Are Zola Tongo, Xolile Mngeni, And Mziwamadoda Qwabe Now?
Upon receiving information from a reliable informant, authorities located Mziwamadoda on November 18. He confessed to his involvement and shared additional details, including implicating another conspirator, a hotel receptionist named Monde Mbolombo. Simultaneously, as Anni's memorial service unfolded in London on November 20, a warrant was issued for the third suspect, Zola, who promptly surrendered to the authorities, accompanied by his legal counsel the same day.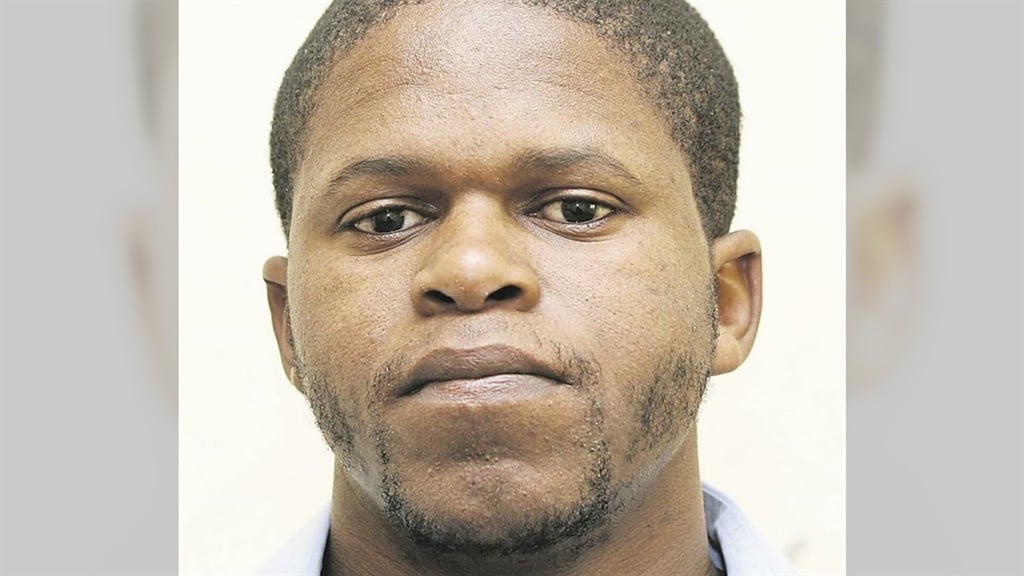 Per Section 105A of the Criminal Procedure Act, Mziwamadoda and Zola were provided with reduced sentences in return for their guilty pleas and commitments to offer truthful testimony against Shrien Dewani and in any other criminal proceedings associated with the case. Zola entered a guilty plea on December 7, 2010, admitting to the armed robbery, kidnapping, and murder of Anni and claiming these crimes were committed at Shrien Dewani's request. He was sentenced to 18 years and is serving his sentence in Malmesbury Prison.
During his February 18, 2011, pre-trial hearing, Mziwamadoda's legal counsel argued that his client couldn't receive a fair trial. The lawyer further alleged that the defendant had been assaulted with a flashlight while being coerced by police into signing a statement. As per his Section 105A agreement, Qwabe was sentenced to 25 years in prison, contingent on his truthful testimony in future legal proceedings related to the case. According to his inmate records, he will be eligible for release in 2027.
Xolile's lawyer claimed in 2011 that his client had been suffocated with a plastic bag before signing a statement admitting his role in the killing. His trial was delayed after he had to undergo brain surgery to remove a tumor in June 2011. Despite confessing his involvement in the robbery and kidnapping of Anni in a videotaped confession, Xolile pleaded not guilty at the beginning of his 2012 trial. He asserted an alibi and denied he was present at the crime scene. While his lawyer claimed Xolile's confession was coerced, the judge ruled it admissible.
Xolile was guilty of murder and sentenced to life on November 19, 2012. The court accepted Mziwamadoda and Monde's version, which portrayed the crime as a contract killing, with Xolile as the shooter. However, these findings were later overturned in Shrien's 2014 trial due to flawed forensic evidence and perjury by the duo, the state's key witnesses. Xolile passed away in jail at the Goodwood Centre of Excellence on October 18, 2014, after his medical parole application was denied despite being diagnosed as terminally ill with a brain tumor.
Read More: Anni Dewani Murder: How Did She Die? Who Killed Her?