Hosted by Brian Cox, Amazon Prime's '007: Road to a Million' is the ultimate show for those who have found delight in the adventures of James Bond. Just like the fictional British spy, participants get the chance to travel across the world and partake in some truly exhilarating activities. All of this is done with the end goal of earning one million pounds in teams of two, though completing said challenges is far from easy. However, the cast members from the show's very first season certainly left an impact on us, leaving us all quite curious about what they have up to these days.
James and Joey Bone Are in Happy Relationships Today
We are starting off with James and Joey Bone, AKA the Bone Brothers, who easily captured the hearts of the viewers with their engaging dynamic and determination to do anything possible to complete the task in front of them. As such, many were happy to see them taking home 300 thousand pounds. A Former cab driver, Joey now has his own electric business, which he is quite proud of. He also takes much delight in spending time in the company of his wife, Hayley Bone, and their two daughters. In fact, the happy family of four attended the premier of the Amazon Show together.
While James is almost six years younger than his brother, the closeness between him and Joey is something that both of them cherish. Presently, James works as a copywriter, though that is far from the only outlet through which he showcases his creativity. In 2023, she released his album, "At Night, the City Burns," which has been praised by many. Additionally, he also has his own line of merchandise that fans can buy online. As of writing, the musician is in a loving relationship with Delphine Delacroix.
Josh Ali and Kamara Davis Are Now Enjoying Family Time
The only married couple to be featured in the show, Josh Ali and Kamara Davis, also delighted the viewers by taking home 300 thousand pounds. Though the couple prefers to keep several details of their lives private, they do have a shared public Instagram account, through which they have kept their fans updated about the latest happening in their lives. Josh and Kamara are also proud parents of three adorable children, who also attended the event celebrating their parents' television debut.
"It was an absolute blast, to say the least…doing this as a couple was priceless," Josh and Kamara shared via social media. "Biggest thanks goes to our beautiful and amazing family. Without them, this wouldn't have been possible (we have 3 little ones who think we went to save the world)." More than anything, it seems obvious that the two are enjoying their married lives together and are proud of the adventure that they took part in.
Beth Foxwell and Jen Dorward Are Serving as Nurses Today
Medical experts Beth Foxwell and Jenny "Jen" Dorward went further than any other team in the competition but ultimately had to end their journey before they could earn more than 300 thousand pounds. However, the two seem ecstatic about the whole experience and are quite proud of their on-screen performance. A former member of the Royal Air Force, Jen worked hard in 2010 to help evacuate many of the soldiers from Afghanistan.
After her recent work in Guyana, where she helped offshore workers on drill ships, Jen has returned to England and practices within the country. A PPG and PG pilot, she works in collaboration with a local care agency and enjoys traveling the world. That said, it seems like she now lives out of a van and enjoys spending time outdoors. Meanwhile, Beth is an Advanced Clinical practitioner in Gloucestershire, England.
James and Sam O'Neil Are Now Closer Than Ever
James and Sam O'Neil took advantage of the opportunity provided to them by Amazon Prime to create some lasting memories. The father and son duo took home 50 thousand pounds and memories that they likely will not forget anytime soon. In the series, James explained that he often has to be away from his family for weeks at a time due to his job at an oil rig. This had made him feel like an "absent father." As such, the time he spent with Sam is something he felt would help him get closer to his son. Meanwhile, Sam seems to be focused on his studies and is seemingly still figuring out what he wants to do professionally. He does like spending time with his friends and often shares glimpses into his life on social media.
Colin Barnes and Danny Fenner Are Happy with Their Personal Lives Today
Up next, we have Colin Barnes and Daniel "Danny" Fenner, whose on-screen time was cut short when they failed to answer the 100 thousand pounds question correctly, taking home 50 thousand pounds between them. Happily married to Denise Barnes, Colin seemingly prefers to keep his life private when it comes to the Internet. However, that has not stopped him and his loved ones from celebrating his performance in the Amazon Prime show.
Meanwhile, Danny seems to be back in his role as a coach and enjoys his role immensely. Presently, he is affiliated with Little Canfield Stars, the girls' football team at Takeley Primary School. As a part of the team's coaching club, he offers a variety of services to better his students. On a personal note, the reality TV star is happily married to Hayley Burns and is a proud father of three girls. In fact, two of his daughters are also part of Little Canfield Stars.
Grace Nicoll and Daniella Gualtieri Are Now Well-Known Radio Personalities
Let's now talk about Grace Nicoll and Daniella Gualtieri, who went back to their homes with 25 thousand pounds. Having met each other while working for Capital Radio in Glasgow, Scotland, the two women have only continued to flourish in their lives as radio hosts and presenters. As of writing, Grace is affiliated with Challe 4 as she is a part of 'Continuity.' Over the weekend, one can also hear her on "Heart Scotland." Proud of having her own morning breakfast show, Grace is in a happy relationship with David Miele.
Meanwhile, Daniella has also made impressive strides in her career. Presently, she serves as a Radio Presenter for BBC Radio 1 and often does Voiceover jobs for BBC Sounds. Since June 2022, she has been a freelance Announcer Director for BBC in Glasgow, donning the title of "The new voice of BBC Scotland ." Additionally, she is open to various forms of freelance jobs, having worked in the past with Capital FM, Creative Loop, MTV, Channel 4, etc.
Nick Ashton-Jones and Keith Curtis Are Now Retired
Formerly working as police officers, Nick Ashton-Jones and Keith Curtis went so far to Italy while on the Amazon Prime show but had to end their journey after banking 10 thousand pounds. As it turns out, the two friends are not very active on social media, though it seems like Nick's daughter, Holly, has taken it upon herself to teach her father about social media, particularly Instagram. The ex-cops attended the premier event of the Amazon Prime show and have remained good friends. Primarily, the two are content with spending their time with their loved ones and exploring new opportunities.
Sana and Saiqa Pirmohamed Are Now Thriving Professionally
Unfortunately for sisters Sana and Saiqa Pirmohamed, their James Bond-themed journey came to a very early end when they had to go back without any money since they answered their very first question incorrectly. That said, the ladies are doing phenomenally in their professional lives. Presently, Sana is an R&D Product Demo Designer for Procter & Gamble while also serving as a Process Engineer for the company. The Imperial College London alumna is based in London, England, where she lives with her sister and grandparents.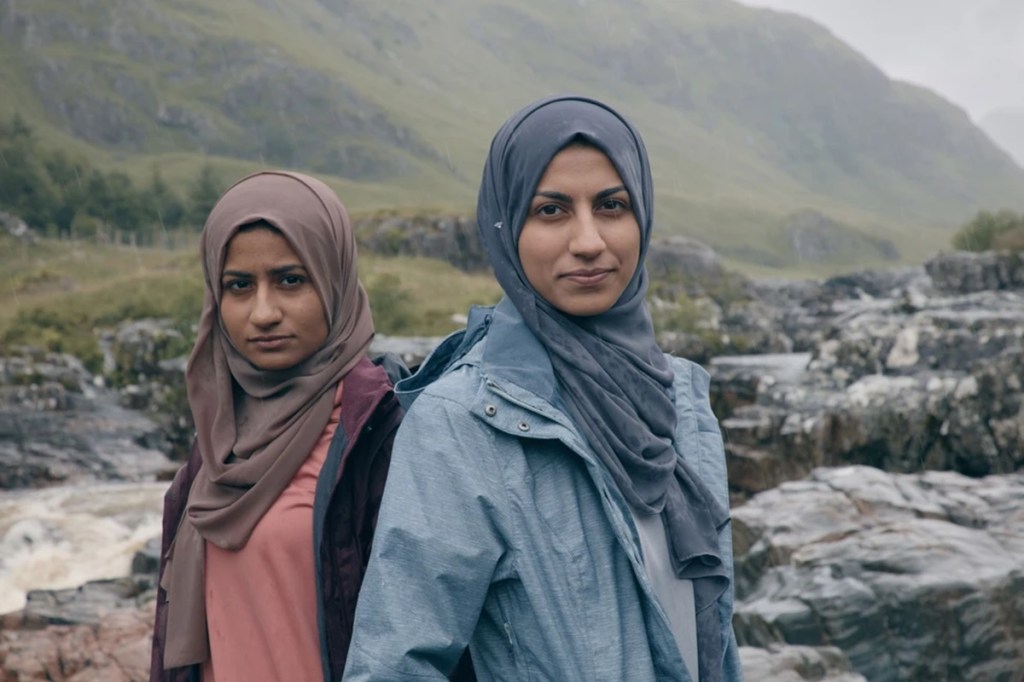 Meanwhile, Saiqa has been working for Barclays UK since August 2021 as a Fraud Analyst. She is also a part-time Lead Events Organiser for Al Haadi Youth, having held the position since January 2019. Following her graduation from King's College London in 2021 with a bachelor's degree in Economics, Saiqa has continued to climb the ladder of success. Both sisters are quite close with each other and recently attended the premiere event of the Amazon Prime series.
Tanaka Nyoni and James Vickers Lead Private Lives Today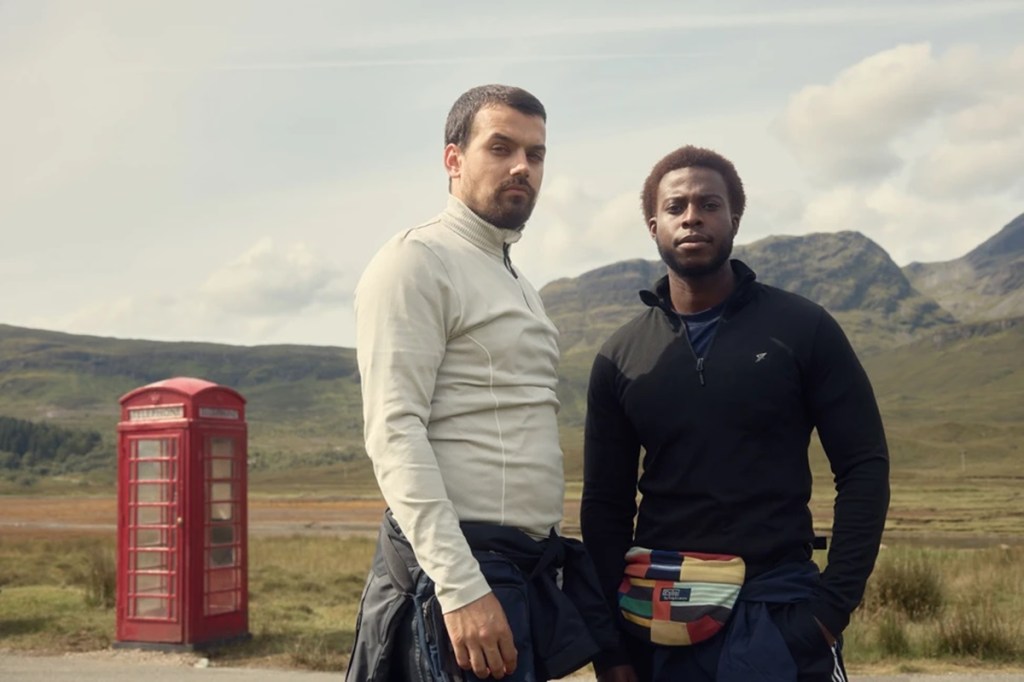 Last but not least, we have Tanaka Nyoni and James Vickers, who unfortunately had to go back home without earning a single pound. The two men have been friends since they were in school and maintained their friendship through the university years. While they were in school, Tanaka was apparently popular due to his skills as a sportsman, while James seemingly had attracted the attention of many girls. Over the years, the two friends have traveled to many places across the world like Brazil, South Africa, and Colombia. However, it seems like they both prefer to keep the details of their lives private and are not very active on social media.
Read More: 007: Road to a Million Takes Place in Iconic Bond Locations