Created by Jesse Armstrong, HBO's 'Succession' deals with the complex power struggle that ensues after Logan Roy (Brian Cox), the patriarch of the Roy family, embarks on finding a new leader for his global media conglomerate, Waystar RoyCo. While Logan only dilutes a fraction of his power to his associates, his declining health becomes a major problem for the business tycoon. The third episode of season 4 finally delivers the inevitable as the nightly Logan Roy falls due to his poor health. Given the surprising nature of Logan's demise, viewers must be wondering whether actor Brian Cox's desire to leave the series had a part in the character's ultimate fate. In that case, here is everything you need to know about Brian Cox's exit from 'Succession.' SPOILERS AHEAD!
What Happened to Logan Roy?
In 'Succession,' Brian Cox's Logan Roy is the cornerstone of not just the Waystar RoyCo, but also of the overarching narrative. The show's premise is set into motion during Logan's 80h birthday party, where he announces he will remain the company's CEO before suffering from a stroke. However, Logan's declining health forces him to pick a successor, but the Scottish-American businessman considers no one among his family worthy of the position. Logan spends the next few seasons feuding with his children and escaping massive scandals. However, in the fourth and final season, Logan finds himself at war with his children as he tries to sell Waystar RoyCo against their wishes.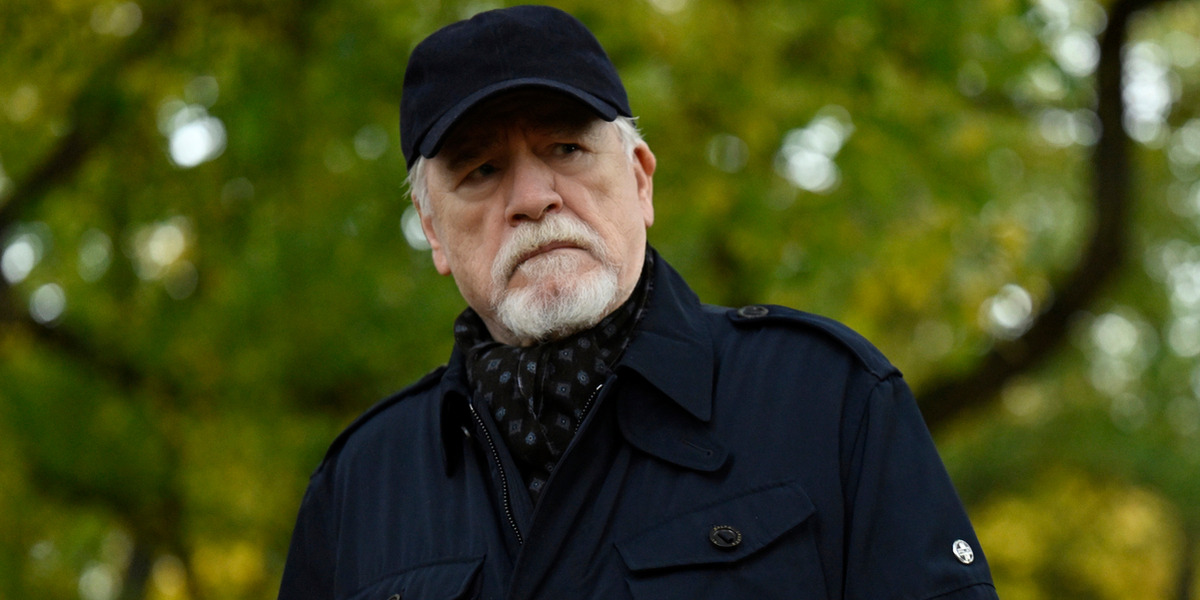 In season 4, Logan is estranged from his children, Kendall, Shiv, and Roman, as neither show up for his birthday party. Moreover, the children beat Logan to acquire the Pierce Media Group. While Roman returns to his father's side in episode 2, the third episode, titled 'Connor's Wedding,' sees Logan trying to seal the deal with Swedish tech-giant Lukas Matsson. Logan boards a private jet with executives Tom Wambsgans, Frank Vernon, and his assistant, Kerry Castellabate. However, Logan seemingly suffers a heart attack en route to the meeting and dies. By the episode's end, Logan's children publicly confirm the business tycoon's demise at age 84.
Why Did Brian Cox Leave Succession?
In 'Succession,' actor Brian Cox essays the role of Logan Roy. The actor is known for his performances in films such as 'The Independent,' 'L.I.E.,' and 'Rushmore,' among others. Cox has received an Emmy Award nomination for his performance as the stringent and calculating business tycoon Logan Roy. However, Logan Roy's death means Cox has effectively exited the hit comedy-drama series ahead of its impending series finale. Nonetheless, his character's fate was not determined by the actor himself. In an interview with New York Times, Cox revealed that series creator and showrunner Jesse Armstrong had planned Logan's death while plotting the fourth and final season.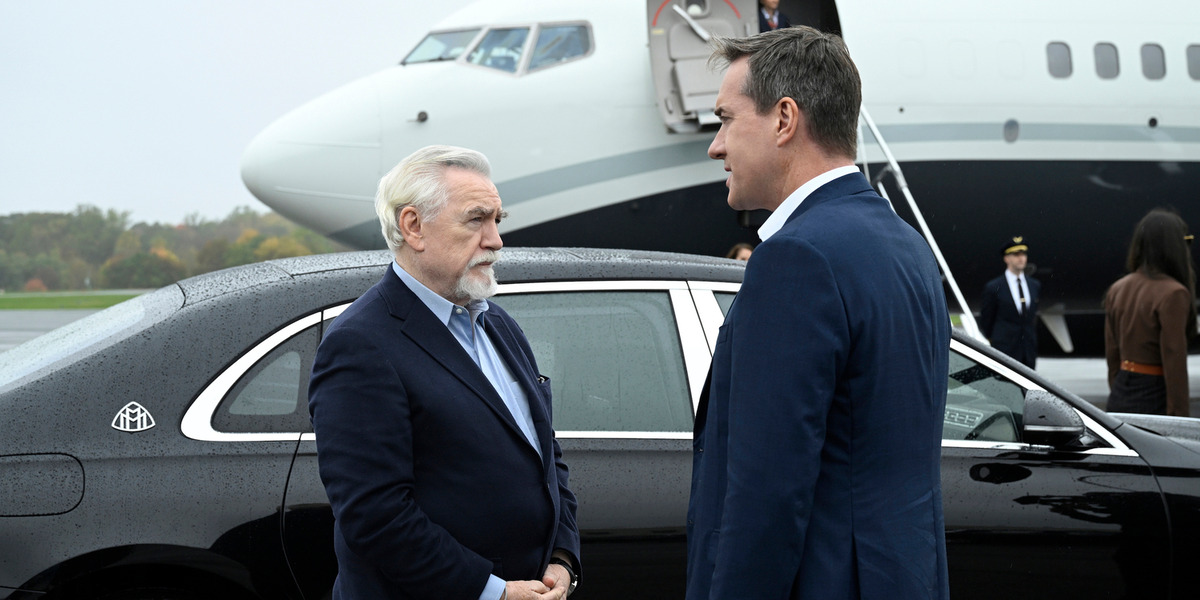 "Well, they had to end it somehow, and it was Jesse's choice," Cox said in the interview. "He called me, and he said Logan's going to die. And I thought, Oh, that's fine. I thought he would die in about Episode 7 or 8, but (in) Episode 3, I thought … Well, that's a bit early,'" Cox added. However, the Dundee-born actor noted that he wasn't bothered by his character's ultimate fate and praised Armstrong's decision to kill off a main character like Logan Roy early in the final season. Cox has already moved on to other projects with the end of 'Succession' in sight for the makers and the rest of the team.
Cox will next be seen in director Craig Johnson's upcoming horror-comedy film 'The Parenting' and the family drama movie 'Skelly.' The actor will also lend his voice to projects such as the Russo Brothers' adaptation of Simon Stålenhag's novel 'The Electric State' and 'The Lord of the Rings: The War of the Rohirrim,' an animated film based on J. R. R. Tolkien's 'The Lord of the Rings.' However, for his time on 'Succession,' Cox is extremely proud of his work. "(Succession) is a very special work that I've done, and it's given me so much, and I'm really eternally grateful for it," Cox said in the aforementioned interview.