HBO's 'Succession' season 4 is promising to be a stellar conclusion to the Roy family's power struggle to replace their father. In the fourth season, the proverbial crown itself is on sale, with Logan planning to sell his company to a powerful rising star in the business world. In the final season, Lukas Matsson is shaping up to be quite the adversary for the Roy siblings as he is poised to take over their father's spot at Waystar RoCo, a spot Kendall, Shiv, and Roman have coveted. Naturally, viewers must be curious to learn more about Matsson and his motives. If you are wondering whether Lukas Matsson is based on a real businessperson and if he will purchase Waystar RoyCo, here is everything you need to know! SPOILERS AHEAD!
Who Is Lukas Matsson? Is He Based on a Real Person?
Lukas Matsson first appears in the seventh episode of season 3, titled 'Too Much Birthday.' In the series actor Swedish actor Alexander Skarsgård plays the role of Lukas Matsson, a tech billionaire who is the CEO of GoJo, a company Logan Roy (Brain Cox) tries to acquire. Skarsgård made his screen debut in 1984 and worked on several films and television shows during the late 80s and early 90s. He gained prominence for his performance as the 1000-year-old vampire Eric Northman in the HBO fantasy drama series 'True Blood.' Skarsgård is also known for his appearances in movies such as 'The Northman,' 'Godzilla vs. Kong,' and 'The Kill Team.'
Skarsgård's Lukas Matsson in 'Succession' is a Scandinavian tech billionaire with a ruthless personality and strong business sensibilities. As a result, the character might be loosely modeled after Swedish billionaire Daniel Ek, the co-founder and CEO of Spotify. Ek and Matsson are similar since they both made most of their money in the streaming space. On the other hand, Matsson has a significant presence on social media, especially the short-form texting platform Twitter. As a result, the character might draw some traits from Elon Musk, the CEO of SpaceX, and Tesla, who recently also took over Twitter. Other potential real-life influences on the character include German-American billionaire Peter Theil and Facebook co-founder Mark Zuckerberg. However, Lukas Matsson is mainly a fictional character meant to represent a businessman mogul from the tech space.
Will Lukas Matsson Buy Waystar RoyCo?
After he is introduced in the show's third season, Lukas Matsson ends up negotiating with Logan Roy through the latter's son Roman Roy, for a potential deal involving the sale of his company, Gojo. However, by the season's end, Matsson turns the tables on Logan as Waystar RoyCo's market capitalization takes a nose dive. Consequently, Matsson convinces Logan that he is the best replacement for the aging Roy patriarch's position as CEO of Waystar. As a result, Logan agrees to sell Waystar RoyCo sans ATN to Matsson. The third season ends with Matsson primed to buy Waystar from the Roy family. However, as we learn in the fourth season, the deal is yet to be inked.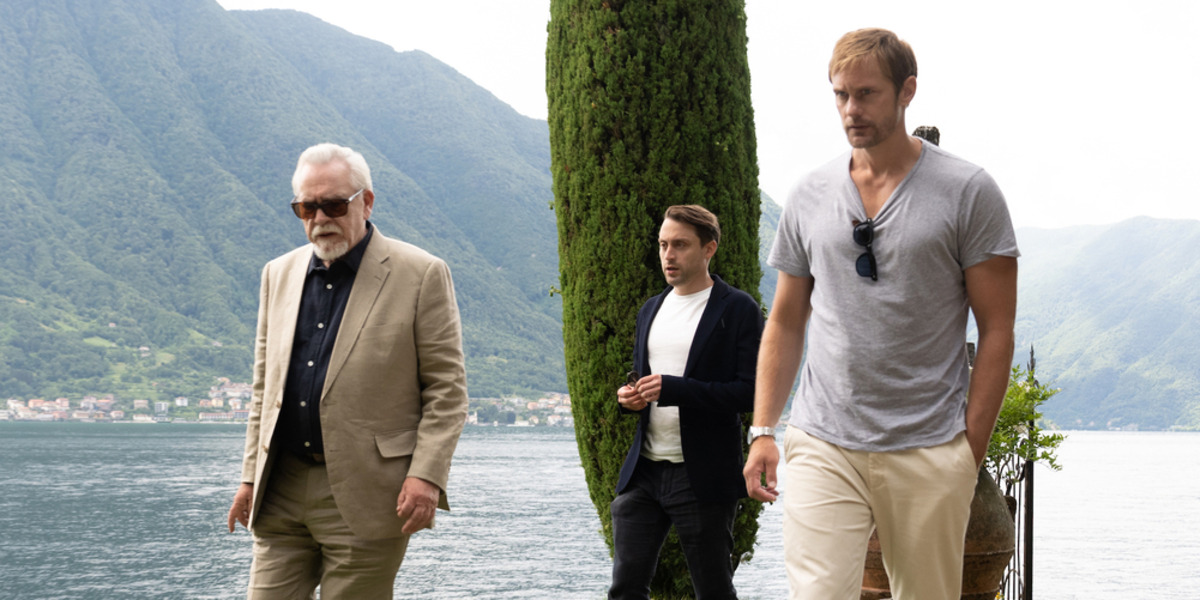 Logan and Matsson reaching an agreement is merely the first step in the sale, and the board of directors will have to sign off on the potential deal for it to go through. Moreover, after Stewy and Sandi propose vetoing the sale and re-negotiating for a higher figure, Shiv and Kendall join their side to spite their father. Logan's attempts to convince his children to let the deal go through fail and Matsson also calls Kendall threatening to back out of the deal. As things stand, the deal not materializing could have a chain reaction as the siblings' share from the deal is supposed to fund their purchase of Pierce Media Group. Moreover, Matsson is known to make impulsive decisions and could back out of the deal at the last moment, adversely affecting the entire Roy family and the Waystar board. Hence, it remains to be seen if the Swedish tech billionaire will purchase Waystar RoyCo.
Read More: What Happened to Kendall and Naomi? Did They Break Up in Succession?