HBO's 'Succession' enters its fourth season promising a devastating clash between the Roy family patriarch, Logan Roy, and his children, namely Kendall, Shiv, and Roman. As the final season complicates the family dynamics after Roman seemingly betrays his siblings, Logan Roy is poised to make a strong comeback. However, Logan's efforts are cut short by his declining health, and the worse finally happens. Since the start, the series hinted at and shied away from delivering on Logan's promised demise. In the third episode of season 4, Logan finally bites the dust, leaving plenty of corporate and emotional consequences in his wake. If you are wondering about what happened to Logan Roy and how he died in 'Succession' season 4, here is everything you need to know! SPOILERS AHEAD!
What Happened to Logan Roy?
Logan Roy (Brian Cox) is the protagonist of 'Succession,' and the Scottish-American business tycoon owns Waystar RoyCo, a global media conglomerate. Throughout the series, Logan struggles with declining health while trying to name a worthy successor to his billion-dollar media empire. In the premiere episode, titled 'Celebration,' Logan is celebrating his 80th birthday when the media and his children speculate that he will announce his retirement. However, Logan decides to remain the CEO for the foreseeable future. Later, Logan suffers a stroke that raises questions about his health, and he is forced to look for a successor.
In the show's third season, viewers get a reminder of Logan's declining health and advancing age in the fourth episode, titled 'Lion in the Meadow,' as he suffers from heat exhaustion while dealing with Josh Aaronson (Adrien Brody). In the following episode, Logan has a urinary tract infection. Thus, it is evident that Logan can no longer keep up with his hectic lifestyle. In the second episode of season 4, Logan attempts to mount a comeback, reminding his staff of his heyday during a pep talk, and makes a failed, half-hearted attempt to reconcile with his children. The third episode, titled 'Connor's Wedding,' sees Logan getting on a private jet for a meeting with Lukas Matsson, but he dies before arriving at the destination.
How Did Logan Roy Die?
In the third episode of season 4, Logan boards a private jet with Tom Wambsgans, Frank Vernon, and Kerry Castellabate. Logan skips his eldest son Connor's wedding as he heads for a business meeting with Lukas Matsson. Before leaving, Logan has a brief phone call with his son, Roman Roy, and instructs him to fire Gerri. Later, Tom calls Logan's children revealing Logan is not doing well and might not survive. While Logan isn't pronounced dead just yet, it is clear from Tom's reaction that he has passed away.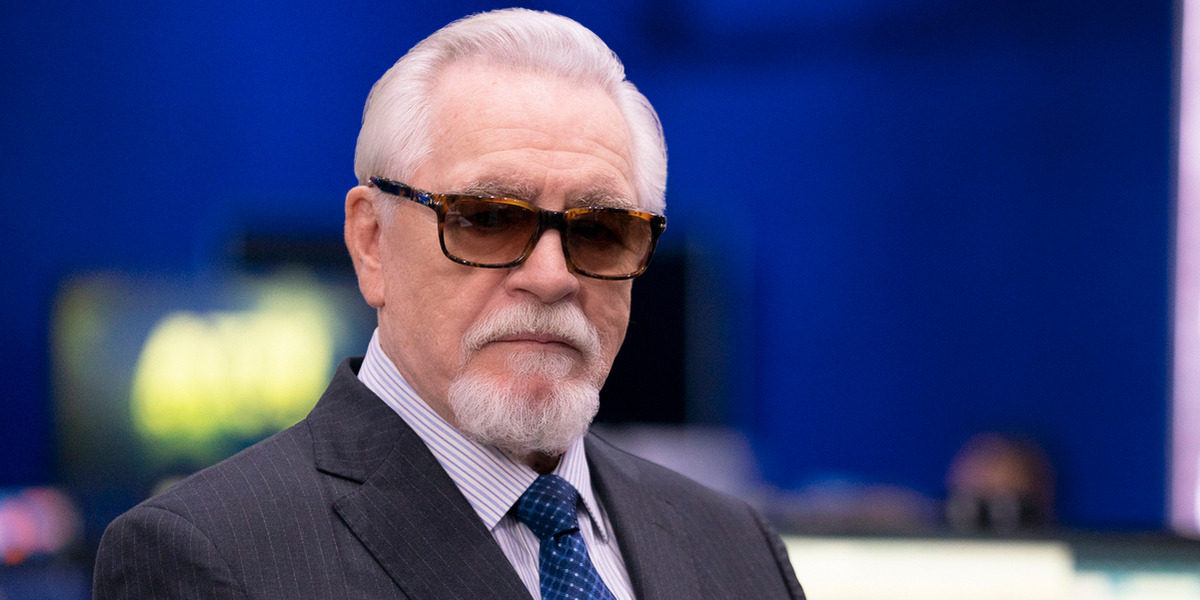 Logan was found in the bathroom, struggling to reach his phone. The group had to break the door and found Logan unconscious. When Tom calls Logan's children, the business tycoon has already passed away. Nonetheless, Tom pretends that Logan is still alive so that Roman, Shiv, and Kendall can have one final conversation with their father. While the exact cause of death isn't mentioned in the episode, it is implied that Logan had a heart attack. Consequently, the lack of immediate medical treatment on the private jet might have resulted in Logan's death.
Logan's demise is a tragic and grim moment for the show as its protagonist is firmly out of the large scheme of themes. Nonetheless, Logan's death ushers the narrative towards its endgame as the show is now in its final season. Logan's death ensures that the power struggle that started after his health decline will reach a fitting conclusion, with one character emerging victorious. Inevitably, a successor will replace Logan, but it remains to be seen if that person is worthy of carrying Logan Roy's legacy. Ultimately, Logan's death serves as a shocking twist that ups the stakes for the remaining episodes while also having emotional consequences for the other characters, making it a fitting send-off for the tycoon.
Read More: Why Did Roman Betray Shiv and Kendall in Succession? Will He Succeed Logan Roy?