Family movies can be such amazing experiences in that the filmmakers often manage to bring in a person touch to the movies that make them so special and endearing. There's something so magical and special about watching movies with our family and just letting the emotions flow by as the magic of images and stories make you laugh and cry in ways that leave a profound impact on you. Family movies are often comedies, fantasies, adventures blended with tinges of sentimental drama that thoroughly satisfy you on an emotional level. Having said that, it is not easy to find really good family movies. So, we decided to dig them for you so that you can have a great time watching them with your family on your next vacation. Here is the list of top family movies ever. The list includes funny family movies and Halloween family movies.
15. The Color of Paradise (1999)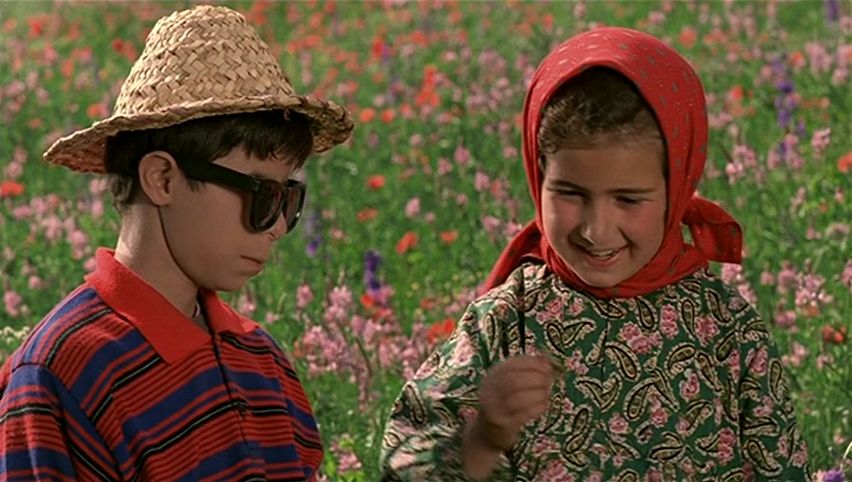 Most of Majid Majidi's movies are family dramas but they can be a bit too simplistic and naïve, at times. However, 'The Color of Paradise' would probably remain one of his best and undoubtedly one of the best family dramas ever made. The film tells the story of a blind boy who is brought home on vacation by his father who considers him to be a burden. Majidi's direction is precise, straightforward and yet very impactful as he beautifully captures the sheer innocence and charm of children. It's beautifully written, extremely well acted and is sure to move you to tears by the end.
14. Hugo (2011)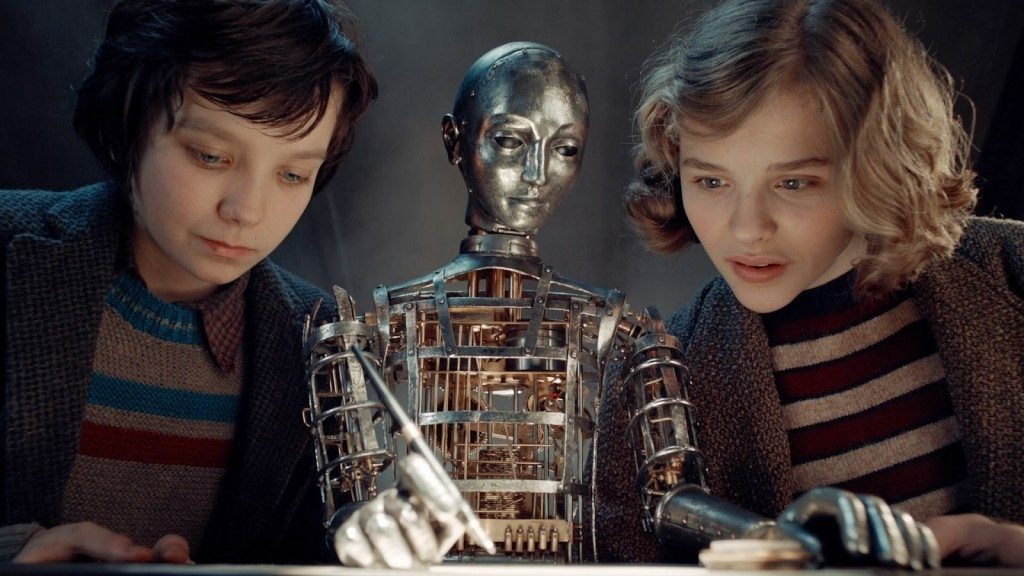 Martin Scorsese's venture into the adventure/fantasy zone wasn't particularly remarkable but nevertheless 'Hugo' still a charming affair. It works partly because you could see Scorsese's heart all over it, his unconditional love for cinema. 'Hugo' tells the story of a boy who is desperate to find a key that would get his father's automation to work. He befriends a girl and together they set out on a journey that enlightens them about life, dreams, ambitions, tragedy, desires and the magic of cinema and how it has the power to change people's lives. 'Hugo' is certainly a film that deserves more love than what it gets.
13. Empire of the Sun (1987)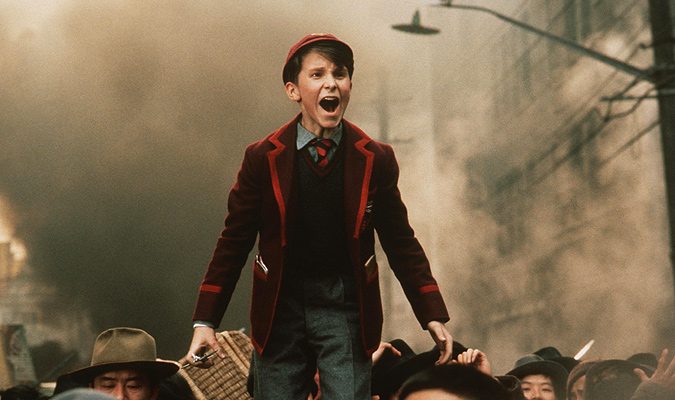 Nobody made films for families better than Steven Spielberg. Some of his early works felt so personal that you could feel the kind of loneliness and solitude he went through as a child and they all had a rare universal quality to them. 'Empire of the Sun' is probably one of his more underrated works that has managed to gain some sort of a cult following over the years. The film tells the story of a British boy who is separated from his family at the start of World War II and needs to survive on his own under trying conditions with no proper food and water supply. Christian Bale is fantastic in the lead role and gives a thoroughly moving performance as Jamie Graham. It's a flawed film and albeit it lacks the emotional power of Spielberg's other works, it still is a very touching piece of cinema.
12. The Kid With a Bike (2011)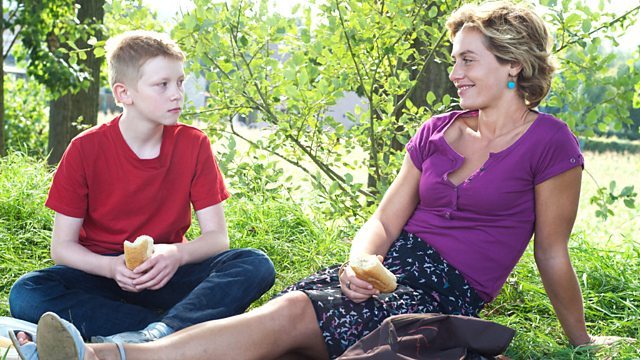 The Dardenne Brothers' naturalistic cinema might put some people off due to the seeming visual lifelessness and emotional dryness but their subjects often demand a very authentic sense of realism which, in most cases, go well with their mater-of-fact direction. 'The Kid With a Bike' is probably one of their very best works and has a more personal touch to it that makes it a memorable watch. The film follows a young, depressed kid who finds solace in the arms of another woman after being abandoned by his father. The story is beautifully told with impressive precision and focus and is sure to remind you of Vittorio De Sica's classic, 'Bicycle Thieves'.
11. It's a Wonderful Life (1946)
Frank Capra's iconic Christmas flick tells the story of a depressed man who meets an angel who takes him on a journey, making him aware of his true existence and what it really means to those people whom he helped. Capra infuses the film with an endearing sense of humor coupled with a tinge of sadness that makes for an overwhelming emotional experience. The fantasy element works beautifully in the storytelling process and the personal touch Capra gives to it makes it all the more satisfying. 'It's a Wonderful Life' is today widely regarded as the greatest Christmas film ever made and one of the greatest family movies of all time.
10. Bicycle Thieves (1948)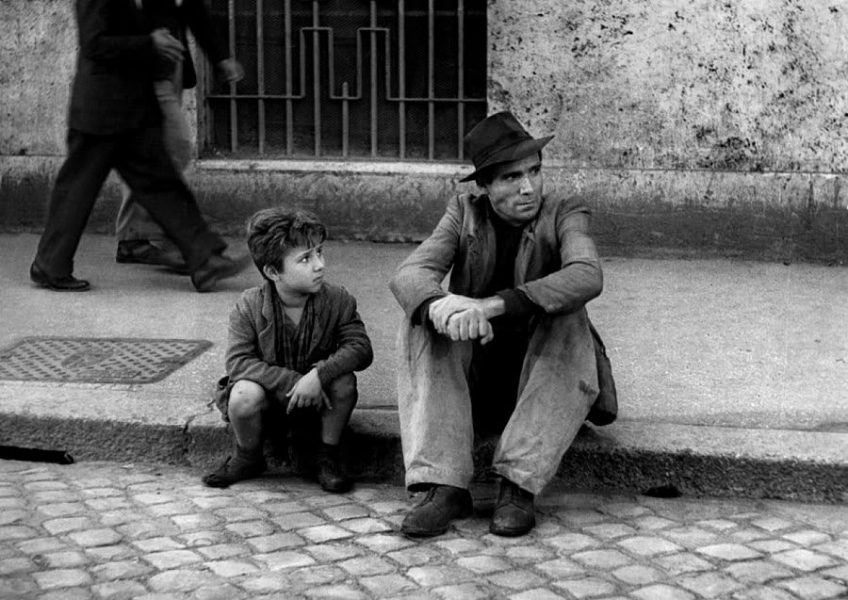 Vittorio De Sica's neo-realist masterpiece tells the story of a poor father in post World War II Rome, searching for his stolen bicycle without which he will lose the job and put his family in dire straits. Told with astounding simplicity and shattering honesty, the story penetrates straight to your heart with its endearing innocence and emotional rawness. It almost plays out like a fable and that gives it a rare charming quality and it's amazing to think how a film with such a simplistic storyline could manage to draw out the most profound emotions in you.
9. The Wizard of Oz (1939)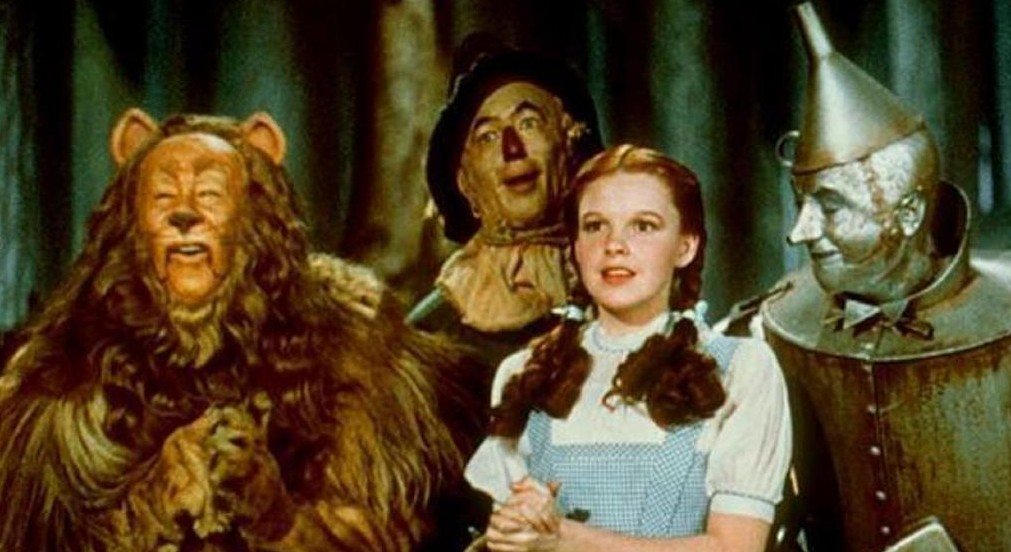 This iconic musical fantasy is just pure cinematic bliss. While some movie goers find it difficult to sit through films before the 50s, this flick shouldn't bother them on any aspect as it so amazingly manages to stand the test of time in its storytelling and technical innovations. It's a groundbreaking visual feast that appeals to people from all phases of life and the way it manages to blend fantasy, comedy, drama, music and adventure is simply breathtaking on a visual and emotional level. 'The Wizard of Oz' continues to be rated by critics and audiences as one of the greatest family movies ever made.
8. Interstellar (2014)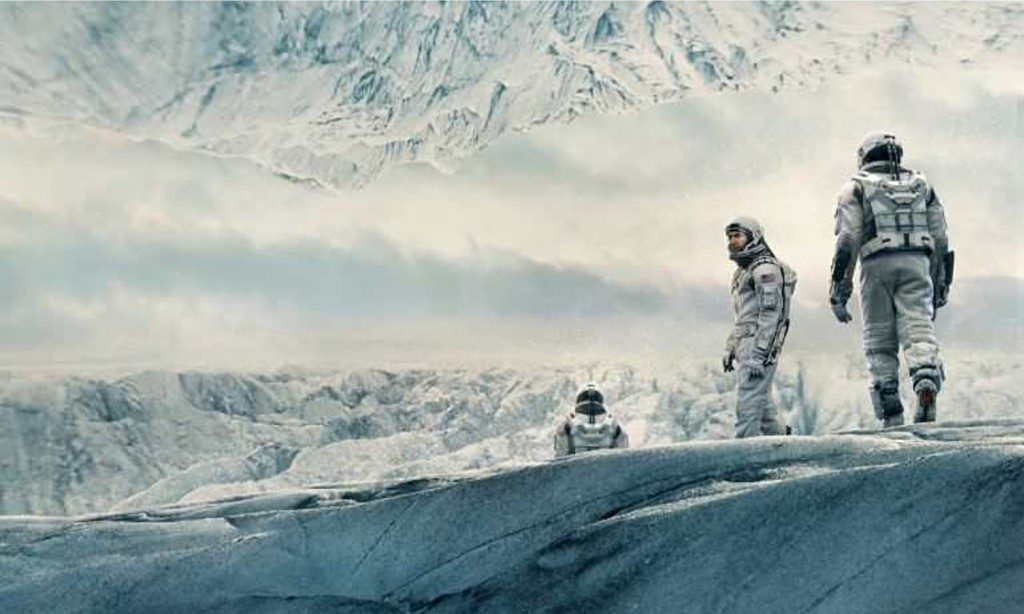 Christopher Nolan fans would probably slaughter me if I plan on leaving this one out of the list. But in all honesty, 'Interstellar' is absolutely gorgeous on every level. The flaws in writing are pretty obvious but it's cruel to overlook the sheer ambition and vision of it. The film follows a man's journey into the outer space, seeking profound truths pertaining to the existence and future of humanity. At its heart, 'Interstellar' is the story of a man, a hero who sacrifices a lifetime and sets off on a journey to protect humanity and by the time he returns, what he gets to witness is his daughter lying in her deathbed with her family around. If that ending doesn't bring a lump in your throat, then I honestly don't know what else will!
7. Spirited Away (2001)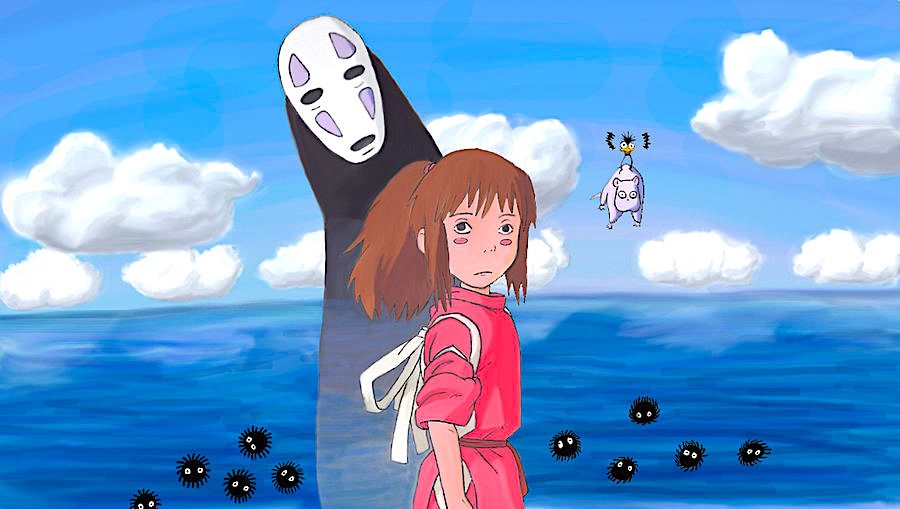 Hayao Miyazaki is known for his impeccable command over the art of animation, using it to tell astonishingly deep, complex portraits of human relationships. 'Spirited Away', arguably his most famous work, tells the story of a girl who is sucked into the spirit world and must free herself and her parents by working there. To think that someone could evoke such deep human emotions out of artificially constructed computer images is truly incredible as Miyazaki masterfully transcends the medium, crafting one of the most breathtaking, spectacular cinematic experiences of all time.
6. The Kid (1921)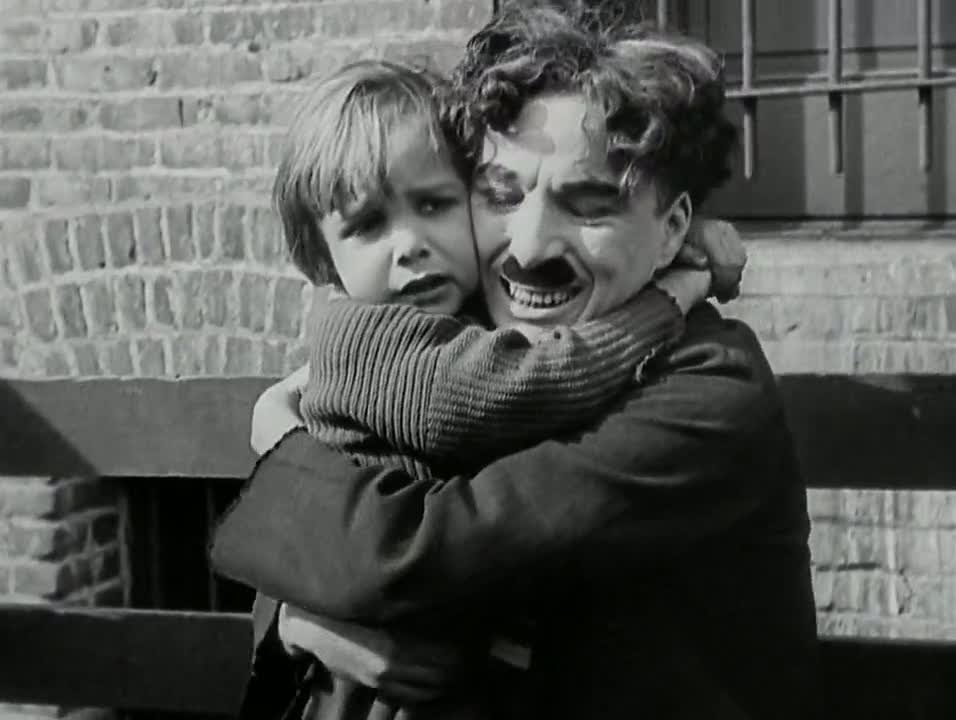 No one could ever make us laugh and cry the way Charles Chaplin did. His first full length film is something that would probably have remained close to his heart and it's easy to see why. 'The Kid' follows The Tramp who stumbles upon a crying baby, abandoned by his mother, and takes him in and raises him as his own child. It's hard to even describe the kind of emotions the film evokes in you because it's so heartbreakingly beautiful, inexplicably delicate and profound. Regarded as one of the greatest films of the silent era, this is a movie that enlightens you about the sheer power of raw human emotions and feelings over any kind of sound, effects and design and is just about a perfect film to watch with your family.
5. The Straight Story (1999)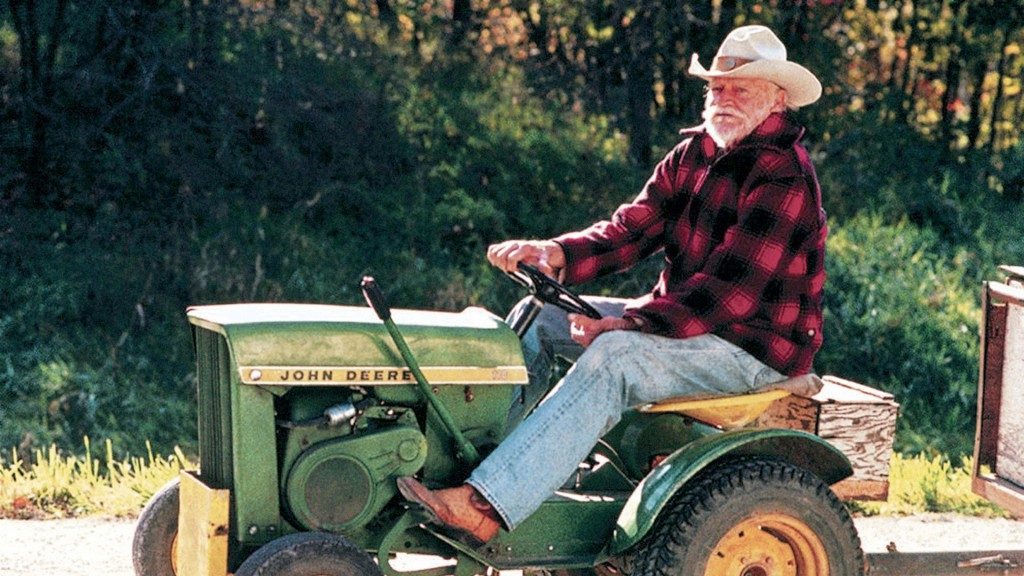 It's strange how a David Lynch film managed to find a place on a list of the best family movies of all time. I mean this is David Lynch we're talking about! The man who devastated us and destroyed our sleep forever with 'Eraserhead', Lost Highway' and 'Mulholland Drive'. But with 'The Straight Story', he poured himself on to the screen, displaying his delicate side in a way that floors you with its breathtaking simplicity and raw humanity. The film follows an old man who sets off on a journey on his old lawn mower to meet his ailing brother. Lynch masterfully captures the gorgeous landscapes and those priceless human interactions that enhance the experience on a visual and emotional level. 'The Straight Story' is quite simply an experience of a lifetime.
4. Tokyo Story (1953)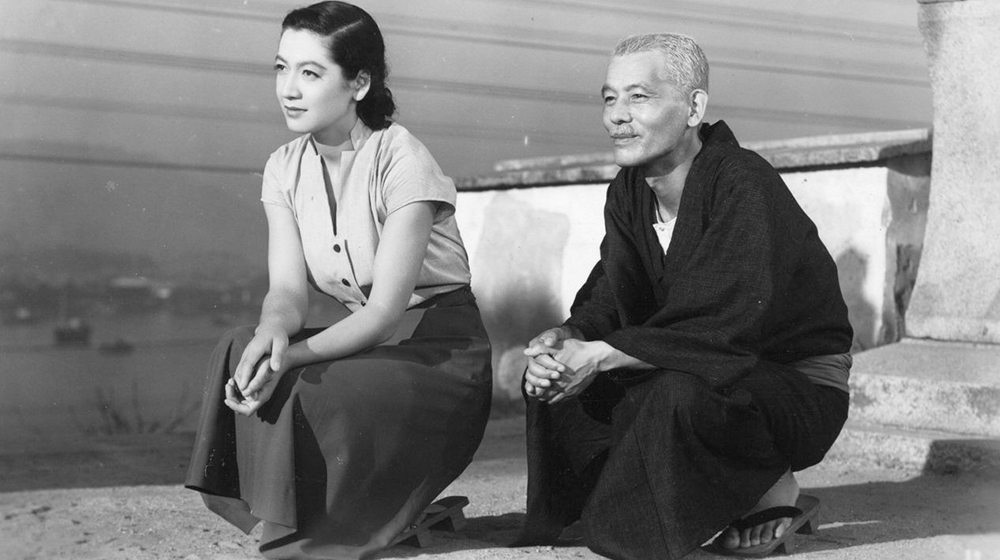 The great Japanese auteur Yasujiro Ozu was a master of family dramas. His films were rooted in simplicity and yet struck a chord in you with its profound truthfulness and striking universality. 'Tokyo Story' is his undisputed magnum opus. The film revolves around an ageing couple who travel to Tokyo to visit their children who seem pretty much occupied with their busy modern lives and do not pay much attention to their parents. It's beautifully directed by the master, using the visuals to drive the narrative as his poetic style draws out emotions in an endearingly restrained, impactful manner.
Read More: Best Robot Movies of All Time
3. The Apu Trilogy (1955, 1956, 1959)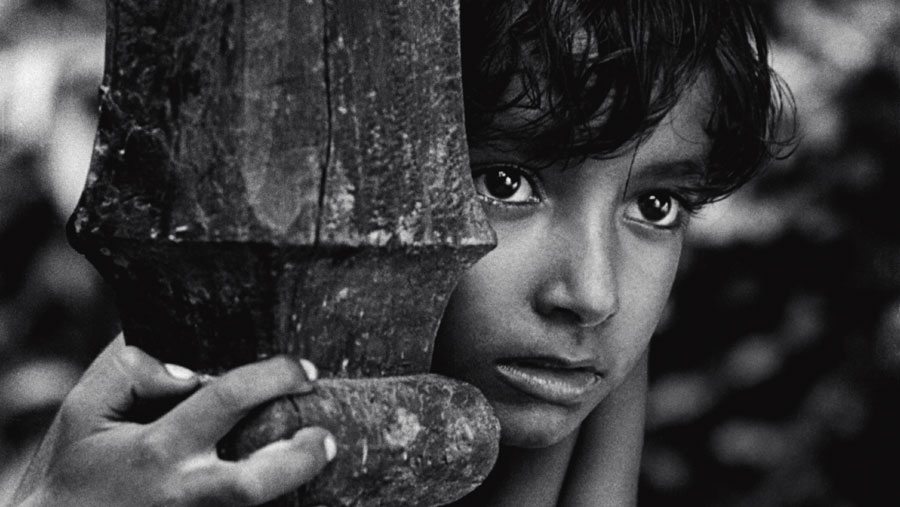 It's only fair to add the whole trilogy because the movies are virtually inseparable. The Apu Trilogy is an absolute gift to humanity and a celebration of human life. The three movies, 'Pather Panchali', 'Aparajito' and 'The World of Apu', revolve around a central character, chronicling the different phases of his life; right from when he was a little boy to an insecure teenager and a matured adult. 'Pather Panchali' probably stands above the rest with its profound universality and raw depiction of humanity at its most vulnerable. Like the great Akira Kurosawa once said, "Not to have seen the cinema of Ray means existing the world without seeing the sun or the moon."
Read More: Best Rainy Days Movies of All Time
2. Where is the Friend's Home (1987)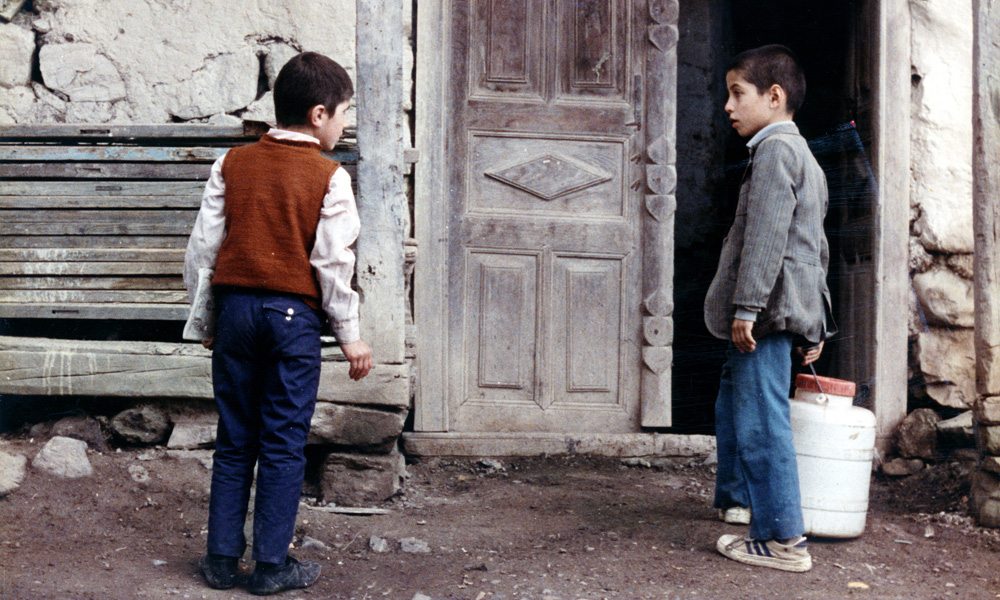 Iranian auteur Abbas Kiarostami exploded on to the international scene with this profoundly heartwarming tale of a boy who sets out on a journey to return his friend's notebook which he accidentally took home and now in case he fails to return it, his friend may get expelled from school. Like most of Kiarostami's films, 'Where is the Friend's Home' has a deceptively simple narrative that works so profoundly on so many levels. It explores themes of loyalty, innocence, courage and the way Kiarostami weaves such profoundly philosophical themes using a very naturalistic setting and a seemingly simplistic yet deeply layered narrative is simply astonishing to watch.
Read More: Best Nuclear War Movies of All Time
1. E.T. the Extra-Terrestrial (1982)
Master storyteller Steven Spielberg wove magic with an alien more than 3 decades back, breaking our hearts and moving us in ways we could never have imagined. 'E.T' tells the story of a lonely boy who comes across a strange creature in the backyard of his house. He ends up forming an everlasting bond with him but is heartbroken when he needs to return to his home planet. 'ET.' reflects the loneliness and desperation that Spielberg wen through as child whose parents were divorced and it makes this one of his most personal endeavors. This was the film that influenced the cinematic sensibilities of many movie buffs and when it comes escapist movies, there's nothing quite like it.
Read More: Best Religious Cult Movies of All Time