HBO's 'Succession' is a comedy-drama series centering on the Roys, the owners of media conglomerate Waystar RoyCo. The complex dynamics between the family members, especially the Roy siblings, after a power struggle ensues in the company. However, the eldest sibling, Connor Roy, prefers to remain away from the family's politics and twisted schemes. His storyline mainly revolves around his relationship with his girlfriend, Willa. However, in the fourth season, cracks appear in their relationship just before the couple ties the knot. Therefore, viewers must wonder if Connor and Willa will break up. If you are looking for answers about the fate of Connor and Willa's relationship in 'Succession' season 4, here is everything you need to know! SPOILERS AHEAD!
What Happens Between Connor and Willa?
Connor Roy is the eldest son of Logan Roy and the only child from his first marriage. In the series, actor Alan Ruck plays Connor Roy. Ruck is best known for his supporting role as Cameron Frye in the teen comedy film 'Ferris Bueller's Day Off,' directed by John Hughes. Connor is mostly disinterested in the affairs of his family's company and remains uninvolved in the business aspect of Waystar RoyCo. He resides on a ranch in New Mexico with his much younger girlfriend, Willa Ferreyra. In the series, actress Justine Lupe essays the role of Willa Ferreyra. Lupe is best known for her roles in shows such as 'Mr. Mercedes,' and 'The Marvelous Mrs. Maisel.' Willa is a former call girl and aspiring playwright who is in a relationship with Connor mainly because of the financial benefits.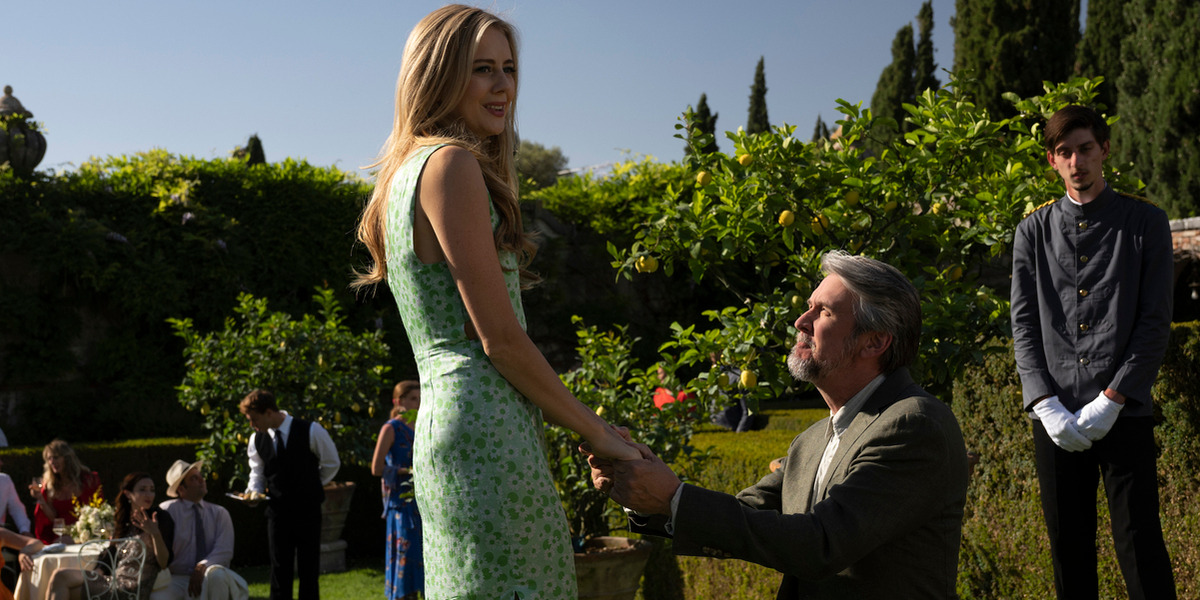 Near the end of season 3, Connor announces he will be running in the United States President's election as a Libertarian candidate. During the season 3 finale, Connor and Willa travel to Tuscany, Italy, for Caroline's wedding. Connor proposes to Willa for marriage, but she refuses to give an outright response to Connor and takes some time. However, Connor learns of Waystar RoyCo's sale to GoJo's Lukas Matsson and becomes disappointed. Seeing Connor's disappointment, Willa accepts his proposal, and they decide to get married. In the fourth season premiere, titled 'The Munsters,' Connor and Willa attend Logan's birthday party and are planning their wedding. However, Willa seemingly laments her decision to marry Connor during their wedding rehearsal in the second episode.
Do Connor and Willa Break Up?
In the fourth episode, titled 'Rehearsal,' Connor and Willa prepare for their wedding and host a rehearsal dinner. However, when Roman, Kendall, and Shiv arrive for the rehearsal, they find Willa storming out. Before leaving, she tells Connor she is possibly not ready to marry him. The relationship between Connor and Willa is complicated because of the financial stability Connor provides Willa. Despite the drastic age difference between her and Connor, Willa is affectionate towards Connor and supports his endeavors, including an embarrassing election campaign. However, Willa also fears Connor will expend his share of the family's money, leaving them both in trouble.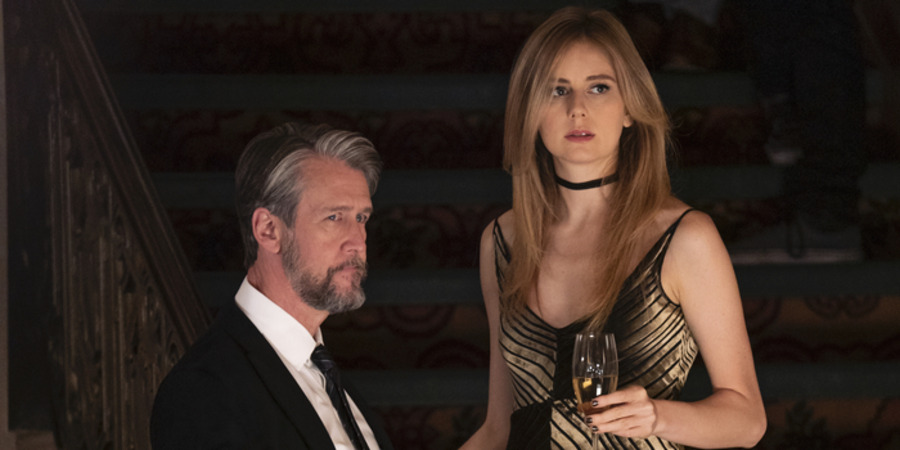 Furthermore, in several instances, it is implied that Willa does not actually have romantic feelings for Connor, and their relationship is mostly transactional. Hence, Willa getting cold feet before the wedding is understandable. However, it is unlikely that Connor and Willa will break up because of the latter's complicated feelings. In the final moments of episode 2, Willa returns to Connor, and it is implied that she is ready to marry Connor but also acknowledges that she cannot truly love her. The third episode is set to focus on Connor and Willa's wedding and is titled 'Connor's Wedding.' The wedding will certainly serve as the ground for some engrossing family drama, but Connor and Willa will likely remain out of it. Hence, Connor and Willa will end up tying the knot.
Read More: What Happened to Kendall and Naomi? Did They Break Up in Succession?