HBO's 'Succession' is hurtling towards a conclusion, with its fourth and final season clearly drawing the battle lines. The series follows the power struggle among the family of Logan Roy after his declining health makes it imperative for him to choose a successor at his company, Waystar RoyCo. In season 4, siblings Shiv, Kendall, and Roman team up to take on their father, Logan. However, Roman quickly makes up with Logan, while Kendall and Shiv make every attempt to spite their father. As a result, viewers must be curious to learn if the siblings will reconcile with their father. If you are wondering whether there is any scope for reconciliation between the biggest players in 'Succession season 4, here is our take on the matter! SPOILERS AHEAD!
What Happens Between Kendall, Shiv, and Logan?
Logan Roy (Brian Cox) is the father of Kendall Roy (Jeremy Strong) and Siobhan "Shiv" Roy (Sarah Snook), and the CEO of Waystar RoyCo. After Logan's health declines, he struggles to appoint a worthy successor to loof after his global media conglomerate. Initially, Kendall is primed to be the main contender and the most likely pick for the role of CEO, replacing Logan. However, Logan believes Kendall does not have the ruthlessness to take over the company. In season 2, Logan tries to fire Kendall, blaming him for the cruise ship scandal in the public eye. However, before Logan can enact the plan, Kendall turns on his father using documents possessed by Greg to implicate Logan in the scandal.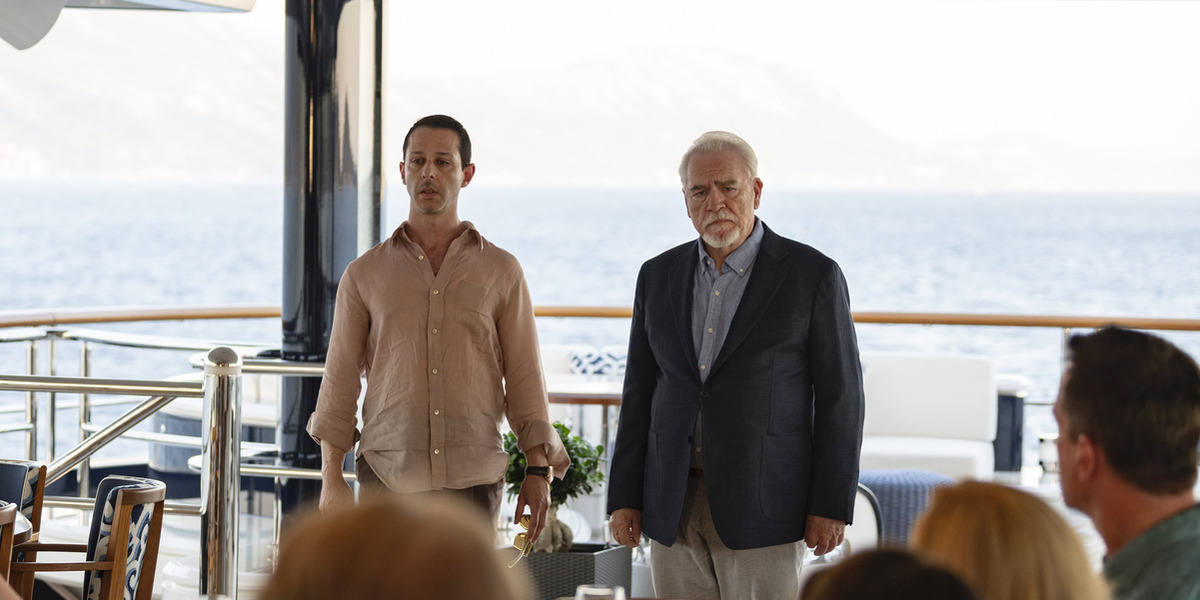 On the other hand, Logan pretends to groom Shiv for the CEO role and promises she will take over the company. However, Shiv soon realizes that Logan is making empty promises when he chooses Rhea as the new CEO when he is forced to step down. Later, Logan appoints Gerri as the acting CEO while Shiv is made the President, a position with no actual power. Over time, both Shiv and Kendall become disgruntled with their father. When Logan decides to sell Waystar to tech billionaire Lukas Matsson, Shiv, Kendall, and Roman band together and stop their father. However, their revolt is crushed by Tom's betrayal, leading into the fourth season.
Will Logan Reconcile With Kendall and Shiv?
In season 4, Logan's relationship with Kendall and Shiv has further deteriorated as they do not attend their father's birthday party. Furthermore, Logan gives Tom legal advice regarding his upcoming divorce from Shiv. Similarly, Kendall and Shiv spare no chance to spite their father, rivaling and beating him for the acquisition of Pierce Media Group. Later, the siblings also try to cause a hold-up in Wayster's sale to Matsson. As a result, Logan is forced to come to make up with his children. However, Shiv and Kendall refuse to play nice with Logan despite the latter's attempts to apologize. Nonetheless, Logan's apology is hardly earnest, and he is reminded of his shortcomings as a father by Kendall and Shiv.
Ultimately, Logan's relationship with Kendall and Shiv seems to have reached a breaking point. Moreover, it is evident that Logan never really believed that either could eventually take over the company from him. With Logan's moves being calculated and motivated by business benefits, it is unlikely that we will see him address the emotional issues between him and his children. Likewise, Logan likely believes Roman still has some potential to be his successor, and Roman jumps ship to join his father. Thus, Logan does not need Kendall or Shiv. All things said, reconciliation between Logan and his two children, Kendall and Shiv, seems highly likely. The show's fourth season will be an all-out war with Logan and Roman's faction facing Kendall and Shiv's consortium.
Read More: Do Connor and Willa Break Up Succession? Theories