MTV's '16 and Pregnant' features teenage girls who get pregnant due to the lack of sex education or other reasons and showcases their entire story from pregnancy to childbirth. It includes all the drama between their partners, their families, and their high schools. The reality series is created in a documentary format and truly makes one invested in the lives of these strangers. Season 2 had a memorable cast, so let's glance through each one of them to know about their current status.
Where is Jenelle Evans Now?
Janelle broke up with her partner Andrew Lewis shortly after she had their child. She became a single mother at 17 and has undoubtedly put forth a great fight. As of now, she lives in her humble abode in North Carolina with her husband, David Eason, and her three children, Jace Evans, Ensley Eason, and Kaiser Griffith. She is now 31 and regained the custody of her son Jace, who previously lived with his grandmother, Barbara Evans. Janelle hosts a podcast titled 'The Jenelle Evans Podcast,' runs an OnlyFans with adult content, and is also active on TikTok.
Where is Nikkole Ledda (Paulun) Now?
Similar to most girls on the show, Nikkole and her boyfriend Lyle had a fallout shortly after their son, Lyle Thomas Drummonds' birth. Alongside Lyle, and her daughter Ellie Jade (with her ex Ryan Rice), she is also taking care of her third child Bodhi, whom she birthed after her marriage with Kyle Ledda, and the family of five currently resides together. Nikkole currently has a strong social media presence on Instagram and TikTok. She posts videos about relationships, recipes, or life updates from her large mansion in Michigan.
Where is Valerie Fairman Now?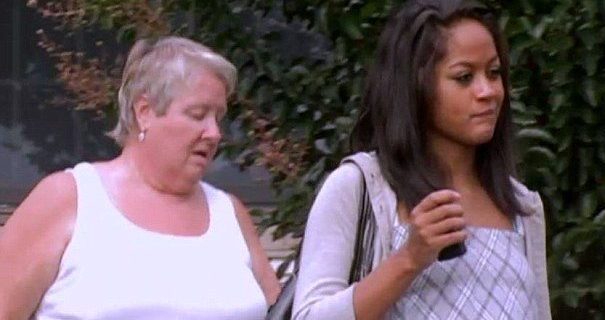 Valerie had a tough time on the show when her boyfriend, Matt Pryce, broke up with her and asked her not to contact him anymore. Shortly after that, she gave birth to their baby girl, Nevaeh Lynn Fairman. As per reports, she passed away at the age of 23 on December 21, 2016, due to a drug overdose. Her body was found in the bathroom of her friend's home in Coatesville, Pennsylvania.
Where is Chelsea DeBoer Now?
Chelsea was only 17 when she had a troublesome delivery, but she eventually gave birth to Aubree Skye Lind. As of now, she's married to Cole DeBoer, with whom she has two more children named Watson Cole DeBoer and Walker June, and they all reside in Sioux, South Dakota. The couple hosts a show together known as 'Down Home Fab,' where they put their home renovation skills to use. Moreover, she's the co-founder of Aubree Says, a home decor brand, and is also the co-owner of Belle and Rae Co, a lightroom preset company. She also has a new home decor line with Wall Blush.
Where is Lori Wickelhaus Now?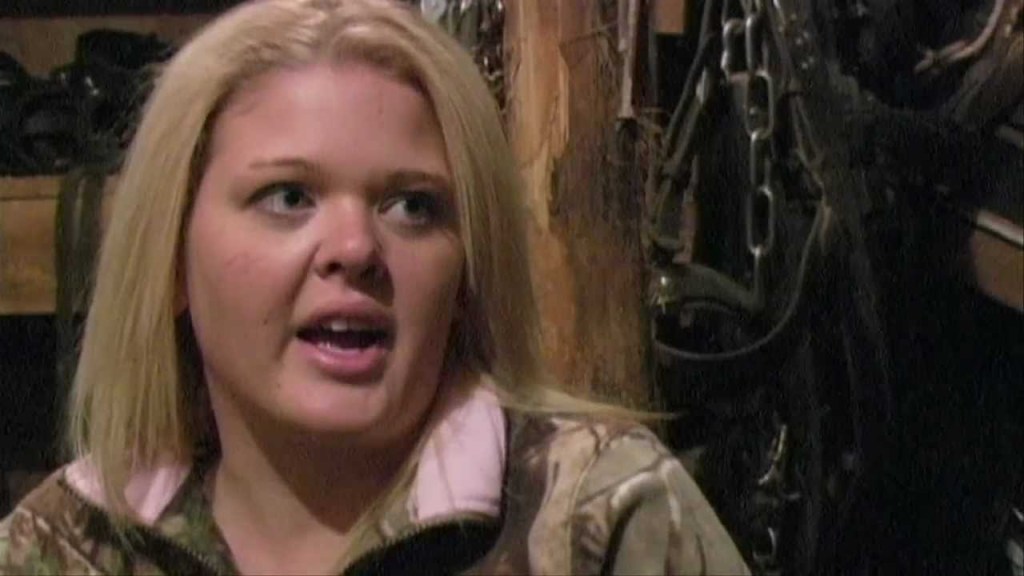 Aidan Elliot Benson was born to Lori when she was only 17, and her recent actions are quite disturbing. She was purportedly sentenced to prison for six and a half years for the possession of child pornography. In her new mugshot, her appearance had changed a lot, and she was smiling wide, despite the serious charges imposed on her. Lori was terminated from the sex offender treatment program due to unstated reasons but is set to enroll in a college program.
Where is Samantha Hernandez Now?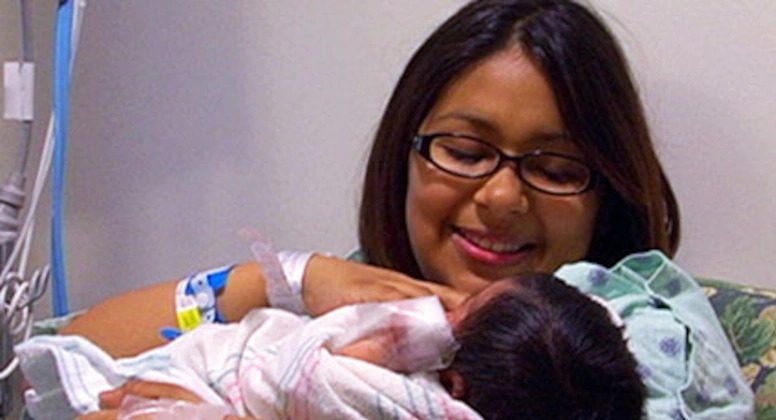 In December 2009, Samantha gave birth to her daughter, Jordynn Amelia Marie Salinas, by an emergency C-section. She is discrete about her personal life but is seemingly working as an Education Reporter in The Des Monies Register and currently resides in Des Monies, Iowa.
Where is Nicole Fokos Now?
@misscnnrsays pic.twitter.com/agPv4ymy

— Megan Bicek (@MNOvre10) November 8, 2012
Nicole had a difficult time after the birth of her daughter Brooklyn Marie Keller. She is now supposedly married to Kenny Navaroo and is parenting two more daughters, named Scarlett Elizabeth (from her ex-boyfriend) and Juliet (from her current marriage). Nicole has kept her personal life away from the public eye, with only an inactive Twitter account.
Where is Leah Dawn Messer Now?
After a month of dating Corey Simms, Leah was pregnant with twin girls. She is now an author who is about to start a podcast. Ever since her split with Jaylan Mobley, Corey hasn't shared any news about her relationship status. However, she's bagged multiple brand deals on Instagram and has a strong social media presence, as she continues to be an amazing mother to her children.
Where is Lizzie Waller Now?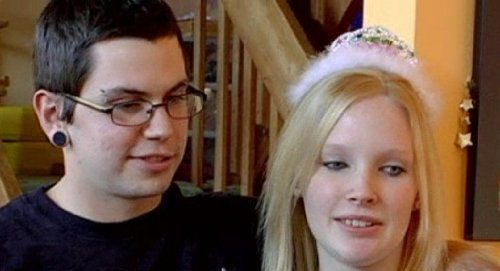 In January 2010, Lizzie welcomed her first child, Summer Jayde Sickles, with her then-boyfriend, Skylar Sickles. The duo was married and then divorced. As of now, Lizzie is seemingly married to Dave Mortensen. He has three children from his previous relationships, and the couple had another boy in June 2018, and the family resides in Montana. Lizzie has little to no social media presence and hasn't shared any bits of her life with the public for a long time.
Where is Kailyn "Kail" Lowry Now?
Even though most were hopeful about Kailyn and her ex-partner Jonathan, the duo split after she gave birth to their son, Isaac Elliot Rivera. Now, she's enjoying her life with her children, Isaac, Lincoln Marshall, Lux Russell Lowry, and Creed Romello Lopez. It was rumored that she currently lives in Delaware with her four kids and Elijah, her new beau. As per reports, she might have a fifth child on the way, but nothing is confirmed yet. Currently, she's a podcast host and also a New York Times best-selling author.
Where is Brooke Smitherman-Tarrant Now?
A 16-year-old Brooke and her boyfriend, Cody Ryan Tarrant, were young and madly in love. They married before their son's birth and named him Brody Ryan Tarrant. Currently, she is speculated to be with Philip Wallace, and they co-parent four children together. She doesn't share details about her professional life on social media but loves to cherish her family in all her posts and stories.
Where is Felicia Garza Now?
Felicia became a mother at 17 and she co-parented her children with, Alex Gutierrez. They had two daughters, Genesis Alexa Gutierrez, and Giselle Isabella Gutierrez. As of now, she's happily married to Jose Garza and is living with her three kids, the third one being the couple's first child, Greyson Levi Garza. She lives a healthy and beautiful lifestyle with her family without revealing too much about her current profession or whereabouts.
Where is Emily McKenzie Now?
After the birth of Liam Allen Peterson, who is Emily's first son, Emily was set to become a single mother. She initially married Liam's father, but they had a divorce in 2013. Since then, she has kept a low profile with no significant social media presence.
Where is Markai Durham Now?
Markai was pregnant in 2009 and gave birth to Za'Karia Sanari Worsham in October. She later discovered that her boyfriend, James Worsham, had been cheating on her. After her divorce from Christopher Anderson, she became the mother of two daughters, Zi'Amarra Grace Elise, and Zuree. She recently lost her dog named, Peanut, and her family is still coping with the tragic loss.
Where is Aubrey Wolters Now?
Aubrey married her boyfriend Brandon Akerill before their son Austin Carter Akerill was born. The two seemed like a perfect couple but, they went on to divorce. She is in a live-in relationship with her boyfriend, Zach, and together they have two baby boys. Aubrey clearly likes to keep her matters private because she's been absent from social media for years.
Where is Christinna Cook Now?
Christinna got blamed by her boyfriend Isaiah Robinson's family for losing his relationship. She birthed a beautiful daughter named Destiny Brianna Robinson but soon broke up with Isaiah. She is currently a proud mother of three kids, and they are Destiny, Isidro (from a former relationship), and Naomi. She had her last child with her husband, Dalonte Wallace. Similar to most people featured on the show, she has also kept her life personal life away from the public eye.
Where is Kayla Jones Now?
Kayla was proposed by her boyfriend, J.R. Davis, before their baby's arrival. She gave premature birth to Rylan Jayce Davis on January 19, 2010. The two called off their engagement, and within a few years, she had a second son named Bryce Harper Bedwell from her ex-fiance Zach Bedwell. Not much has been known about her dating life since then, but Kayla loves to share her family's pictures on Instagram and also has a wide reach on TikTok.
Where is Megan McConnell Now?
Megan had a son named Blake Ray Stone with Nathan Stone. The duo got married and then divorced later. At present, she's dating Chase Eubanks, and together they have a son, Silas Jude, and a daughter, Felicity Elise. She currently lives in Florida with her sweet family. However, her current job profile and other details still remain unknown.
Where is Ashley Salazar Now?
Ashley Salazar was in her senior year of high school when she had a daughter, Callie Danielle Salazar, with her ex-boyfriend, Justin Lane. But they also had their second child, named Pheonix Rox Lane, in 2017. As per a post she made on March 11, 2023, Ashley might have implied that she is in a relationship with Adam Lewellyn. She also makes a lot of motivational content on Instagram in an attempt to help those with similar experiences.