Richard Linklater once said "I'm the kid who wanted to grow up and be Bugs Bunny. I was very, very disappointed when I realized I couldn't grow up and be a cartoon character." – summarizing our entire childhood.
Cartoons are stemmed deep into our wondrous imagination. No childhood is complete without several great cartoon shows. From Tom and Jerry nearly killing us with their hilarious comedic chases in 'Tom and Jerry' (1940) to The Dark Knight beating up criminals in the dark alleys of the gothic city of Gotham in 'Batman' (1992-1995), cartoons have the ability to transport us into any world, irrespective of its logic, time and atmosphere.
For this list, I have taken into account animated cartoon television shows which released from 2000 to 2009. The shows are selected and ranked keeping in mind the plot, the direction, the characters and its cultural influence through the years. From Phineas and Ferb created gigantic innovation, pissing off their hysterically incompetent sister to Kim Possible kicking ass, the shows are varied and extremely exciting. So, without further ado, here is the list of top animated shows of 2000s.
12. The Weekenders (2000–2004)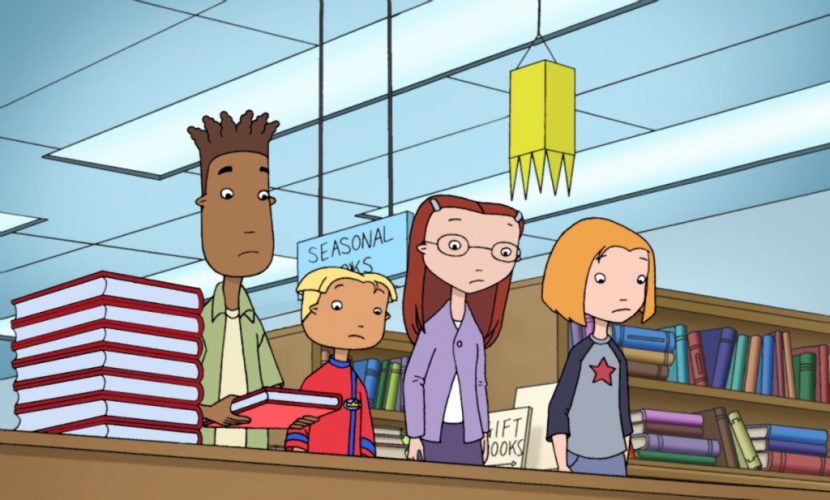 Created by American screenwriter Doug Langdale, 'The Weekenders' is a comedy centring on the weekend life of four seventh graders, Tino, Lor, Carver, and Tish. Premiering in 2000, the show is built upon a strong character analysis with multi-dimensional characterization and intrinsic culture influence. The show stars four different characters from different ethnic backgrounds, leading to a culturally rich and diverse creation.
11. Duck Dodgers (2003–2005)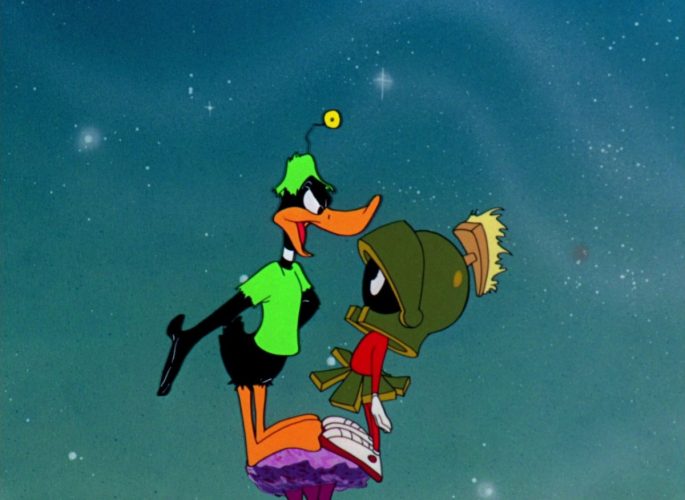 Based on the theatrical cartoon short 'Duck Dodgers in the 24½th Century' (1953), this animated sci-fi series chronicles the adventures Daffy Duck (Duck Dodgers), a heroic yet hilariously incompetent space captain. The show, while rooted in the classic television show, also takes visual cues from the loved 'Looney Tunes' (1930-1969). A recipient of the Annie Award, 'Duck Dodgers' is a comical yet intrinsic narrative with met fictional humour and comedy developing in its narrative roots.
10. The Grim Adventures of Billy & Mandy (2001-2007)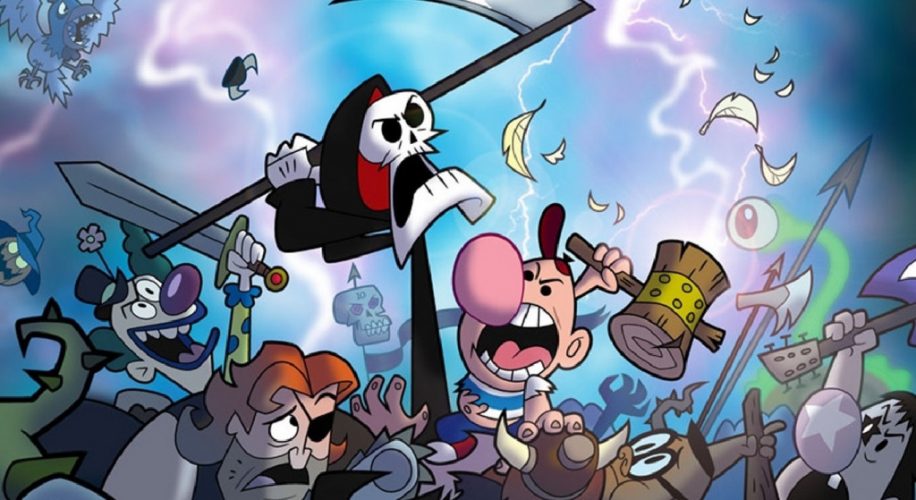 An interesting narrative blend of Dark Fantasy, Supernatural, Comedy Horror, Black Comedy and Satire 'The Grim Adventures of Billy & Mandy' follows a Grim Reaper who gets into a wager, which he loses, thus forcing him to become the life-long companions of two hilariously devious youngsters, the titular Billy and Mandy. A bud of 'Grim & Evil' (2000), the show is built upon a strong dark undertone executed with rib-tickling humour. Created by American animator and screenwriter Maxwell Atoms, 'The Grim Adventures of Billy & Mandy' went on to win 2 Emmy Awards and 1 Annie Award, to name a few.
9. Kim Possible (2002-2007)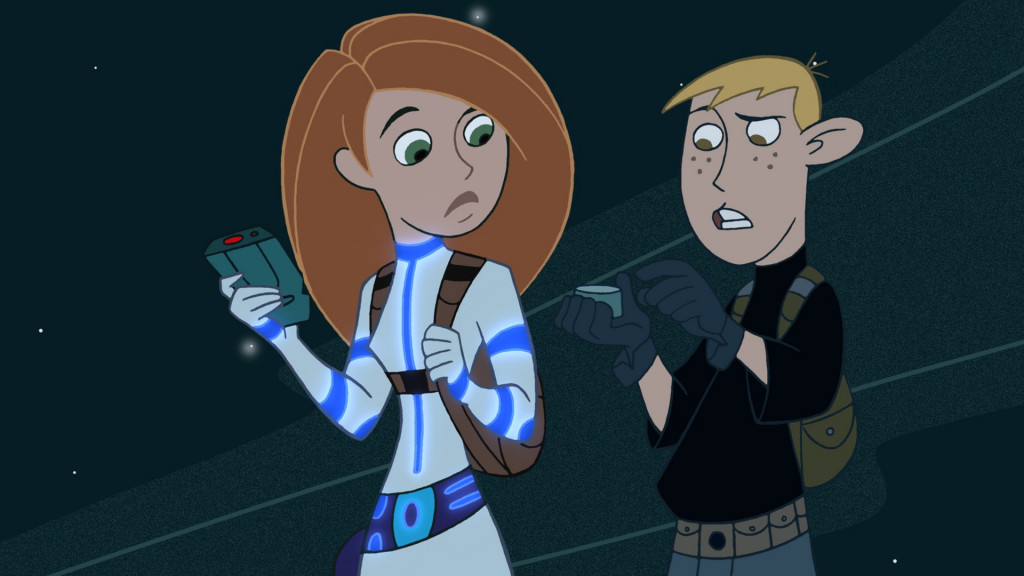 An animated action-comedy cartoon show, 'Kim Possible' follows high school student Kim Possible, a teenager whose life is riddled with fighting crime and also coping up with everyday issues commonly associated with adolescence. Aided by her best friend and clumsy sidekick Ron Stoppable, his pet naked mole rat Rufus, and 10-year-old computer genius Wade, she leads the team –also known as Team Possible – they have to continually revert to the attacks of evil, particularly the evil mad scientist and super-villain duo Dr Drakken and his sidekick Shego. Brimming with thematic ideas, the show was often brought under scrutiny because of the seemingly "female-oriented" message, 'Kim Possible' managed to thwart all critics to be a gripping spy action thriller loved by all.
8. Invader Zim (2001-2004)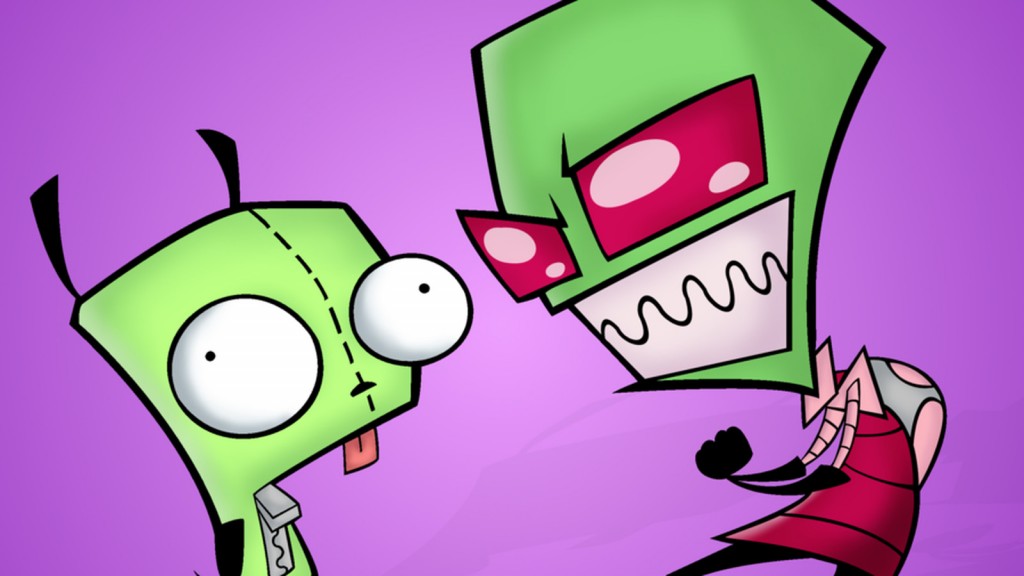 Debuting on Nickelodeon, 'Invader Zim' follows the titular Zim, an extra-terrestrial creature from the planet Irk. Along with his malfunctioning robot servant GIR, he sent from the planet on a mission to conquer Earth and enslave the human race. However, his plans seem to hilariously fail as a young paranormal investigator named Dib takes on the task to stop him. The show's mature understanding of human psychology and satire often caused it troubles with the production, however, it has since cultivated to be an artistic satire with complex themes.
7. Megas XLR (2004-2005)
'Mega XLR' follows a mechanic named Coop and his best friend Jamie, who find a mecha robot from the future called Megas – Mechanized Earth Guard Attack System – in a New Jersey junkyard. The mechanic modifies Megas and replaces his head, which is the control centre, with a classic muscle car. Naming it the titular XLR, he together with Megas' original pilot Kiva, is up for the task for must defend Earth from the evil alien race called "The Glorft". Co-created by Jody Schaeffer and George Krstic, 'Megas XLR' is homage as well as a parody of "mecha" anime. Krstic was originally one of the co-creators of MTV's Downtown. Another show in the canon cerebrally written cartoon shows prematurely cancelled, 'Mega XLR' is a must watch.
6. The Marvelous Misadventures Of Flapjack (2008-2010)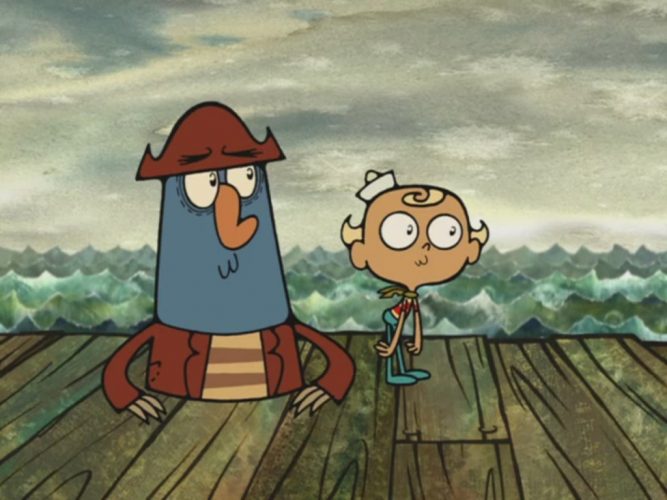 Created by American cartoonist Thurop Van Orman, 'The Marvelous Misadventures of Flapjack' chronicles the (mis)adventures of the titular Flapjack, a naïve young boy who is raised by a whale named Bubbie and is mentored by a salty sea pirate called Captain K'nuckles. Spanning from 2008 to 2010 on Cartoon Network, 'The Marvelous Misadventures Of Flapjack' has been appreciated for its satirical look of the world and its blend of humour within the narrative, winning two Annie Award nominations, two Primetime Emmy Award nominations and one Golden Reel Award nomination, to name a few.
5. Fillmore! (2002-20004)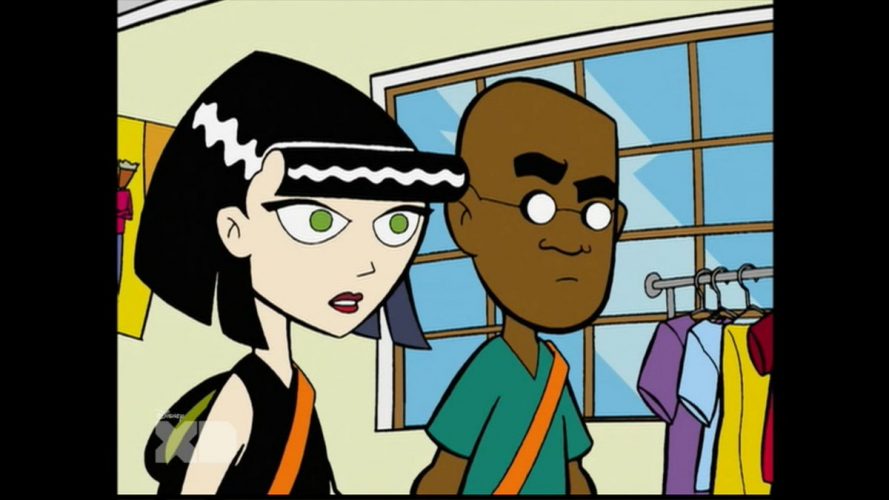 Created as a means to parody of popular police dramas of the 1970s, 'Fillmore!' chronicles the life of Cornelius Fillmore, an ex-juvenile delinquent and his partner, Ingrid Third, who are members of the Safety Patrol at X Middle School. The show brilliantly mocks the aforementioned police procedural dramas which drew immense attention from the 70s shows' lovers. Running for seasons, 'Fillmore!' has developed to be a fan favourite and a cult hit.
4. Phineas and Ferb (2007-2015)
Created by Dan Povenmire and Jeff "Swampy" Marsh. 'Phineas and Ferb' follows the titular character as they create innovation which their bratty sister tries to report to their mum, always hilariously failing. The show also sets a parallel story featuring their pet platypus, a spy who has to defeat the evil plans of Dr Doofenshmirtz. 'Phineas and Ferb' contains an immensely likeable charm which has made it one of the most beloved shows of children. With a groovy theme song and brilliantly laminated animation, 'Phineas and Ferb' went on to win 3 Primetime Emmys, to name a few.
3. Samurai Jack (2001-2017)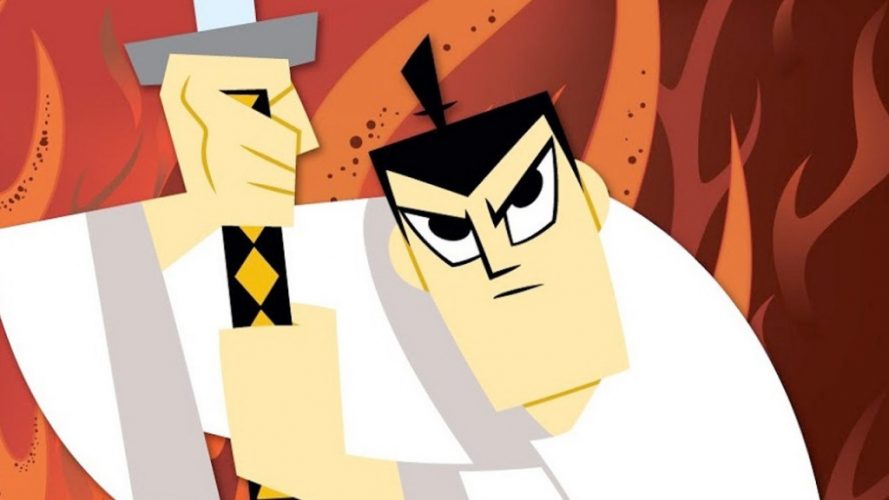 Created by Russian animator Genndy Tartakovsky, 'Samurai Jack' follows the titular Jack, a Japanese samurai who is sent through time to a dystopian future ruled by the tyrannical shape-shifting demon "Aku". The show explores Jack's quests to travel back in time and defeat Aku before he can take over the world and completely vanquish it. The show is rich with thematic allegories and with influences of Akira Kurosawa's cinematic structure and Sergio Leone's spaghetti western cinema, 'Samurai Jack' is a blend of style and substance.
Read More: Best 80s Cartoon Shows
2. Avatar: The Last Airbender (2003-2008)
Created by Michael Dante DiMartino and Bryan Konietzko (NOT M NIGHT SHYAMALAN), 'Avatar: The Last Airbender' is set in a war-torn world of elemental magic, where a young boy, 12-year-old Aang, reawakens to undertake a dangerous mystic quest to fulfil his destiny as the titular Avatar to bring peace to the world. One of the most critically acclaimed and beloved animated shows of the 2000s, 'The Last Airbender' went on to win Annie Awards, Genesis Awards, a Primetime Emmy Award and a Peabody Award. The show dexterously blends fantasy with action and comedy and is a must watch for all.
Read More: Best 90s Cartoon Shows
1. Justice League/ Unlimited (2001-2004, 2004-2006)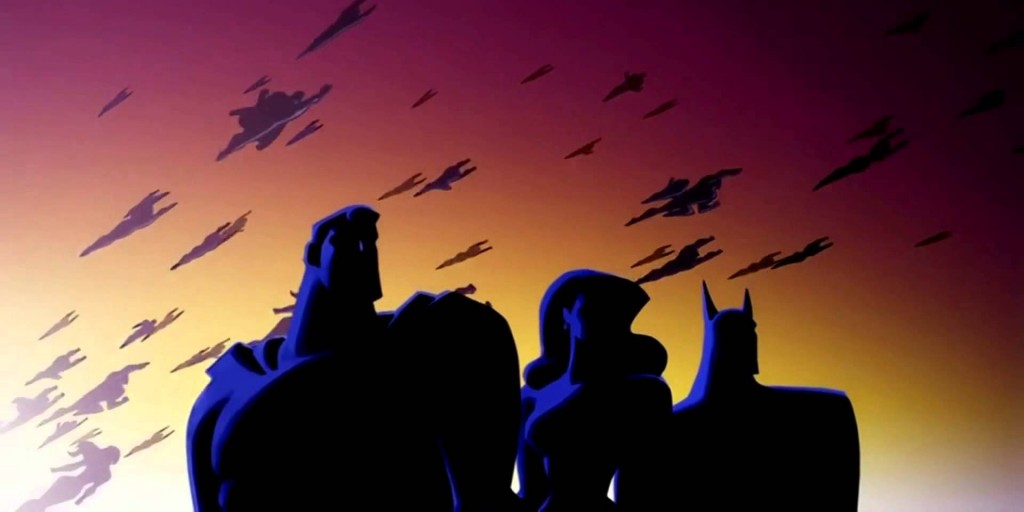 Carrying forth the success of 'The New Batman/Superman Adventures' (1997-2000), 'JL' and 'JLU' chronicle the efforts of the legendary DC superhero team taking on crime and evil. Considered as one of the greatest television series of time, 'Justice League' brought together the most iconic set of superheroes – Batman, Superman, Wonder Woman, Green Lantern, Flash, Martian Manhunter and Hawkgirl – to make it an instant fan favourite.
Read More: Best Animated Movies of All Time