'68 Whiskey' is an American military drama that airs on the Paramount Network. Unlike military procedural shows that are focused on depicting difficult missions and high-octane action, this series decides to go a different way. We are given a glimpse into how military medics spend their everyday lives when they are stationed abroad.
It is easy to figure out how the show tips its hat to 'Catch-22', 'M*A*S*H' and 'Three Kings'. It combines acerbic wit, and a certain irreverence for life and death, as seen in the characters. With its wonderful portrayal, comes the question of whether '68 Whiskey' is based on a true story or not. We have got you covered in that regard.
What is '68 Whiskey' About?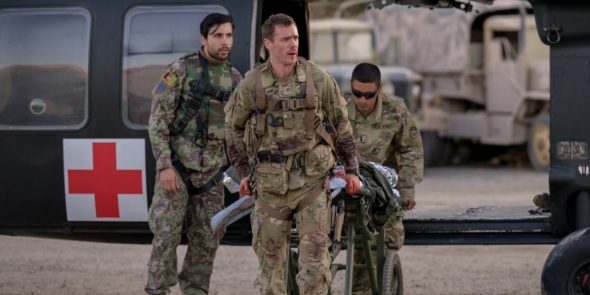 In the heat of battle, often the ones saving the lives of soldiers are the ones who do not have to fire a single shot. '68 Whiskey' looks at the multicultural band of army medics who are stationed in Afghanistan, in a base called 'The Orphanage'. These individuals have to navigate a dangerous, sometimes Kafka-esque world and have to rely on each other and their profound sense of purpose to carry them through.
While this premise might sound rather heavy, it plays out funnily enough in the show. We see how people deployed in Afghanistan are often broke, so much so, that they risk their necks in dangerous missions for some extra money. People, in the base, gamble all day, some moonlight as Instagram models for firearm manufacturers, while people even risk leaving the base to buy furniture.
Ultimately, '68 Whiskey' becomes a mishmash of familiar cliches and military jargon, attempting to deliver an enjoyable experience.
Is '68 Whiskey' Based on a True Story?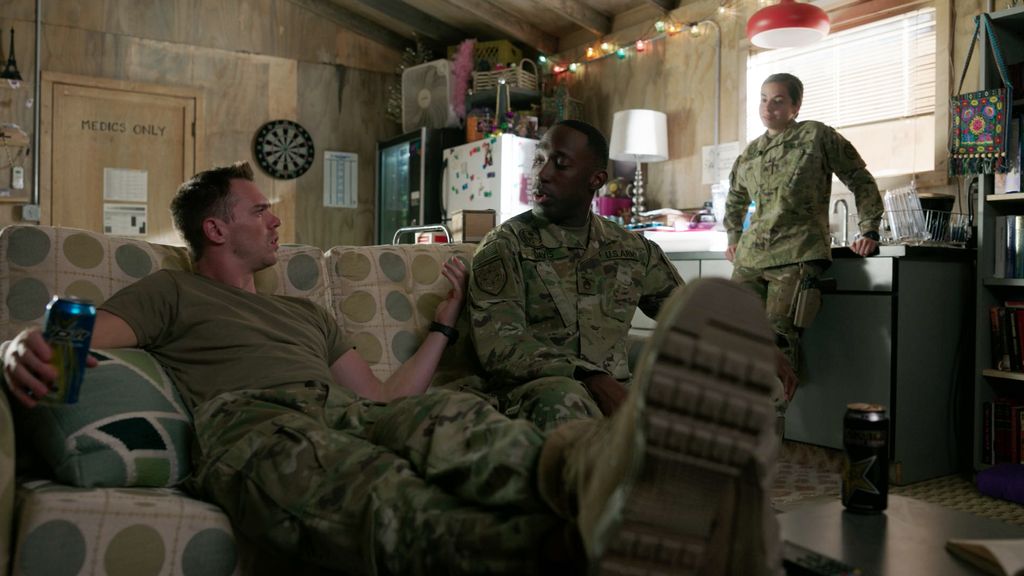 No, '68 Whiskey' is not based on a true story. In fact, it is based on an Israeli show, called 'Charlie Golf One', which airs there on Yes Tv. 'Charlie Golf One' is also a scripted series, which shows how the battalion aid station depicted, is a favorite among everyone in the desert, simply because it is air-conditioned.
As far as the reality of '68 Whiskey' is concerned, it starts and ends with the fact that American troops are actually stationed in Afghanistan. In fact, even some portrayals of military customs are not executed properly, according to critical opinions.
There is a scene where a final roll call takes place during Buckley's memorial service. A soldier steps out and answers he is no longer with us, while music plays from a bugle. Business Insider notes how real services play out differently, saying, "They were somber affairs, with service members from across the base standing in formation, or at attention on the periphery if there simply wasn't enough room. Anyone who could attend, did. What music we had was played from a cheap stereo, and the final roll call was never met with an answer, instead, the name, or names, of the dead were left to hang over us: a clear and tragic reminder that they would never again answer."
Thus, not only is '68 Whiskey' not based on a true story, but it also takes liberties with established military customs, which might send the wrong message that smaller aspects of military customs are not worth getting right in television shows.
What Does '68 Whiskey' Mean?
While it is clear that the premise of '68 Whiskey' is not based on facts, the title of the show itself refers to a real-life military post. The 68W is pronounced sixty-eight whiskey, following the NATO phonetic alphabet. 68W is the Military Occupational Specialty (MOS) for the United States Army Combat Medic.
The specialty is open to men and women, and their primary task is to treat wounds at times of battle, providing limited primary care, health protection, as well as evacuation from a point of injury or illness. They are also known as 'Combat Medic Specialists' or 'Health Care Specialists'.
These medics are often deployed with army combat units and are expected to remain calm and provide medical assistance in high-pressure scenarios that might arise on the battlefield. The job training involves 10 weeks of Basic Combat Training, followed by 16 weeks of Advanced Individual Training, including the practice of in-patient care.
In conclusion, '68 Whiskey' pushes army medics to the forefront once again, much like 'Hacksaw Ridge' succeeded in doing. However, the show intends to take liberties and stray from facts, to portray a fictional and humorous account of the medics stationed in Afghanistan. It is meant to be taken lightly, with not too much attention paid to finer details of military life.