Enabling you to ensure your life isn't decided by the clutter that consumes you, 'Hoarders' is a reality television series that follows the life of actual people and the monumental struggles they face due to a compulsive need to hoard and collect things. Since its premiere in 2009, the show has looked at the profile of several people who undergo intervention and work with experts to come to terms with their addiction to hoarding.
While decluttering and sticking to minimalism is the default for some, for others, it can prove to be a major task. As such, 'Hoarders' offers people the ability to overcome their issues by getting help from a group of cleaning professionals, family, friends and relatives. The show also provides six months of aftercare funds so that the subjects can continue their upward trajectory. If the elements of cleaning and coming to terms with obsessive hoarding issues appealed to you as much as it did to us, here are some similar reality television shows that coalesce these elements easily. You can watch several of these reality TV shows, like 'Hoarders', on Netflix, Hulu, or Amazon Prime.
7. Get Organized with the Home Edit (2020-)
The Netflix series featuring hosts Clea Shearer and Joanna Teplin follows people as they reorganize the house of their guests. Founders of 'The Home Edit,' Clea Shearer and Joanna Teplin, undertake a journey where they visit the houses of famous celebrities and take up new challenges. Over 2 seasons, the team visits the houses of famous celebrities like Reese Witherspoon, Khloe Kardashian, Neil Patrick Harris, and Rachel Zoe. hosts Clear Shearer and Joanna Teplin undertake problems like closet clutter, a family garage full of overlooked knick-knacks, and even an overcrowded kitchen and basement.
From fixing pantries to giving color-coded makeovers according to the need of their clients, the show follows a soothing rhythm and sees hosts take on new challenges without making them operationally difficult. If you love watching unknown subjects overcome their personal issues, here is a look into some of the most famous celebrities and their struggle with clutter.
6. Interior Therapy with Jeff Lewis (2012-2013)
The expanse of your house can become the reason for a lot of inter-relationship issues. Hosts Jeff Lewis and Jenni Pulos, as such, undertake the task of heading to the homes of their clients and using renovation as a means to start anew. Both Jeff Lewis and Jenni Pulos do not just offer their services in renovating the house but also stay with their clients throughout the redecorating process.
Jeff Lewis also tries to navigate the issues that are becoming the root of more issues in the relationship of his clients. The show, released on Bravo in 2012, ran for two seasons and saw the journey of people as they took on a home improvement project. For viewers who loved the allure of starting anew with 'Hoarders,' 'Interior Therapy with Jeff Lewis' will showcase some of the same elements, making this the perfect show to watch next.
5. Clean House (2003-2011)
Hosted by Niecy Nash and even Tempestt Bledsoe, 'Clean House' didn't just feature house makeovers but also undertook interior design for subjects. Originally broadcast in 2003 on Style Network, the show ran till 2011 for ten seasons. The show would see the team convincing house members to sell some things from the house to raise money for the makeover. The team would feature handyman Matt Iseman, yard sale king Joel Steingold and designer Didi Snyder. The show would undertake changes, including paint, furniture, and interior. For viewers who liked seeing the 180-degree change in 'Hoarders,' 'Clean House' will offer the same themes.
4. Hoarding: Buried Alive (2010-2014)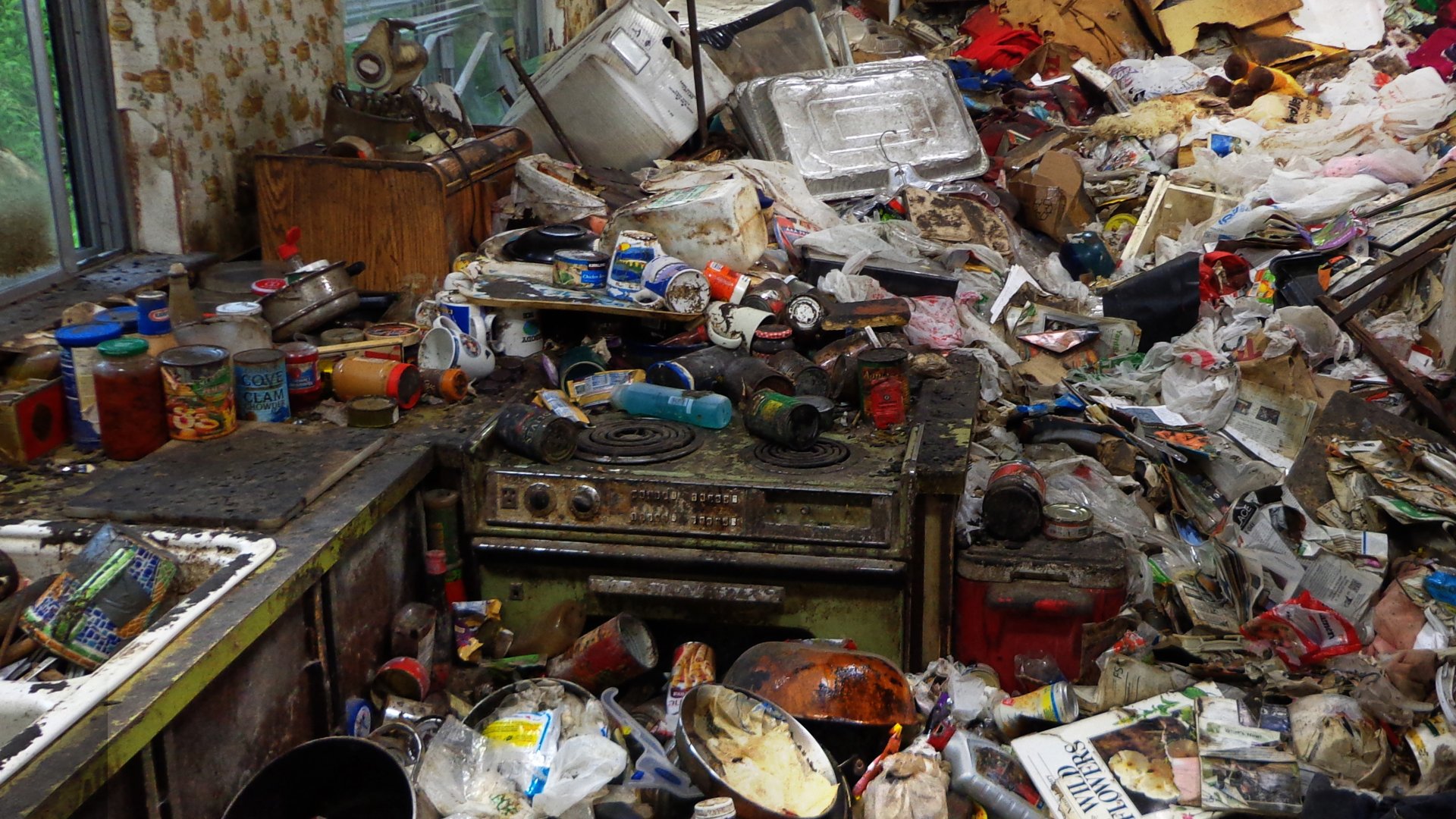 Another show premised on the personal lives of hoarders and how mental illness affects the individuals and their mentality to collect and store things. With experts and therapists on board, this reality television show follows the progress of the subjects across running time. First released in 2010 on TLC, the show ran for five seasons and ended in 2014. For viewers who wish to understand the issues that ran deep with the subjects on 'Hoarders', this is the show to delve into the issues that delve deep within.
3. Hot Mess House (2020-)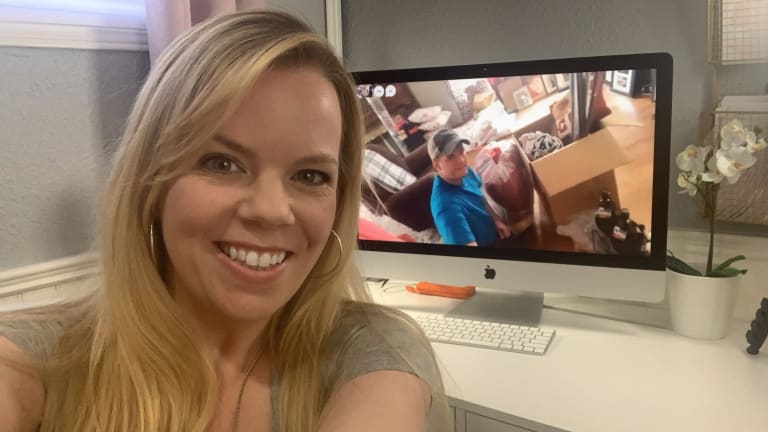 Organizer and consultant Cas Aarssen help people through reorganizing journey. When messy spaces hinder your movement and stop your thought process, simple tasks can become difficult. Therefore, Cas Aarssen takes the journey to bring order to disorientation through video calls and online conferencing for clients to bring back flow to houses. Released in 2020, the reality TV show on HGTV has been running for two seasons, with the third season still under works. For viewers who found 'Hoarders' encapsulating because you cannot think straight in a clutter, this show will ensure that you can streamline your house successfully.
2. Sparking Joy with Marie Kondo (2021)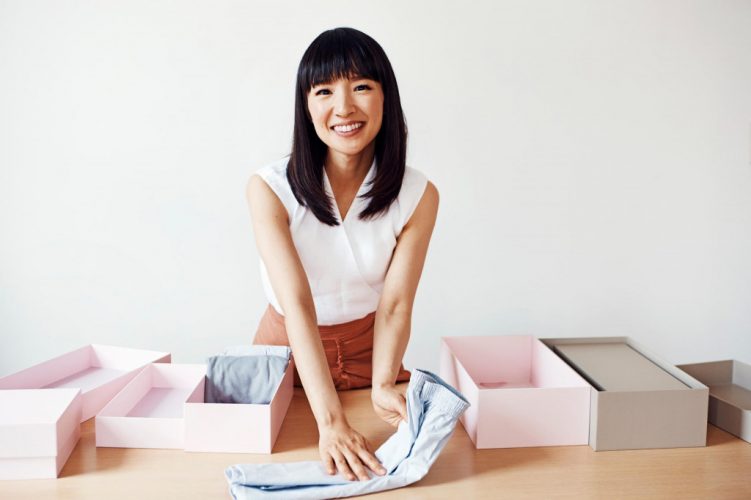 The famous organizing consultant takes on the most pivotal prerogative when it comes to cleaning. Teaching people to store the only things that give them joy, Marie Kondo offers a new perspective for people who find themselves engulfed in clutter and a mess. The three-episode reality television show released in 2021 has helped countless across the world overcome issues with tidying up. So, if the revelation of the subject's journey in 'Hoarders' enthralled you, then 'Sparking Joy with Marie Kondo' will surely interest you.
1. Tidying Up with Marie Kondo (2019)
Renowned for her ability to showcase that ownership of things should translate to needs and happiness, Marie Kondo is revered for ensuring that you do not overhaul your house with overcrowded materials. Released in 2019, this reality television series ran for eight episodes and saw the Japanese organizing consultant visiting families and helping them tidy their homes. So, if you love the ability to find peace in seeing places getting tidied up in 'Hoarders,' Marie Kondo's robust method will surely fascinate you.
Read More: Hoarders Season 12: Where Are They Now?