As a Yon Motskin-directed documentary series delving deep into some of the most remarkable stories of people witnessing otherworldly phenomena, Netflix's 'Encounters' is definitely intriguing. That's because it carefully incorporates not just archival footage but also exclusive interviews with experts, locals, as well as military whistleblowers alike to really uncover the reality of our universe.
The truth is this landmark 4-part original comes from big names like Amblin Television, Boardwalk Pictures, plus Vice Studios, so we get to traverse the globe to scour different experiences. And now, if you're simply looking to wade further into this topic of Unidentified Flying Objects (UFOs), we've got a solid list of recommendations for you.
8. UFO Hunters (2008-2009)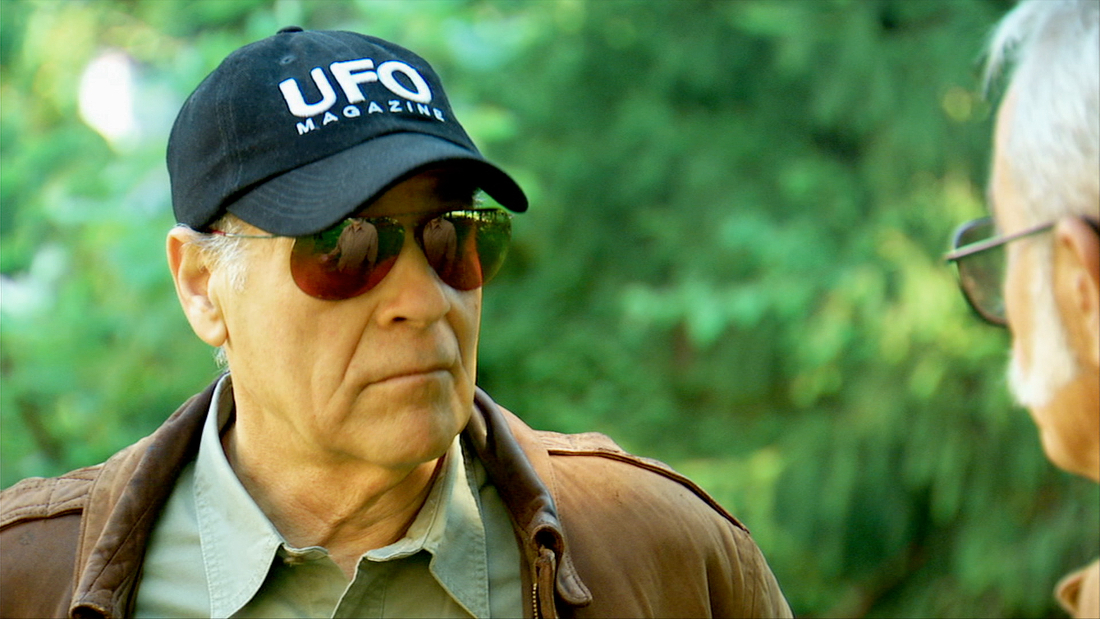 If we're being honest, 'UFO Hunters' is a timeless classic since it revolves around a group of specialists as they investigate a myriad of Unidentified Aerial Phenomena (UAPs) with utter unbiasedness. Their sole aim is thus to discover hard facts before answering the big age-old question of whether we're absolutely alone in this massive cosmos or we're being watched over by someone/something. This documentary series, featuring individuals such as UFO Magazine publisher Bill Birnes and witness turned researcher Pat Uskert, comprises 32 episodes spanning 3 seasons, and it's worth seeing them all.
7. UFO Witness (2021-)
Much like 'Encounters,' 'UFO Witness' primarily focuses upon those extraordinary tales wherein otherworldly aspects were actually sighted by individuals ready to share their narratives on camera. Yet there is a massive difference too — with former FBI Agent Ben Hansen helming each episode to unveil the secrets of UFOs, alien life forms, as well as alien technology, it is not an anthology series. You can actually stream both seasons 1 and 2 of this reality documentary series, comprising a total of 16 installments, with Amazon Prime Video's premium subscription right now.
6. Alien Worlds (2020)
'Alien Worlds' is frankly a four-chapter documentary-cum-science-fiction series that imagines both foreign life on plants far and wide as well as its possible impact on us humans on Earth. It is thus extremely thought-provoking, all the while painting a clear picture of the kind of messages they could have for us so as to create a better world, which is also touched upon in 'Encounters.' So, with this Sophie Okonedo-narrated speculative evolution docufiction being a Netflix original, you can stream it in its entirety right now — it'll take you around 3 hours to binge it.
5. Unidentified: Inside America's UFO Investigation (2019-)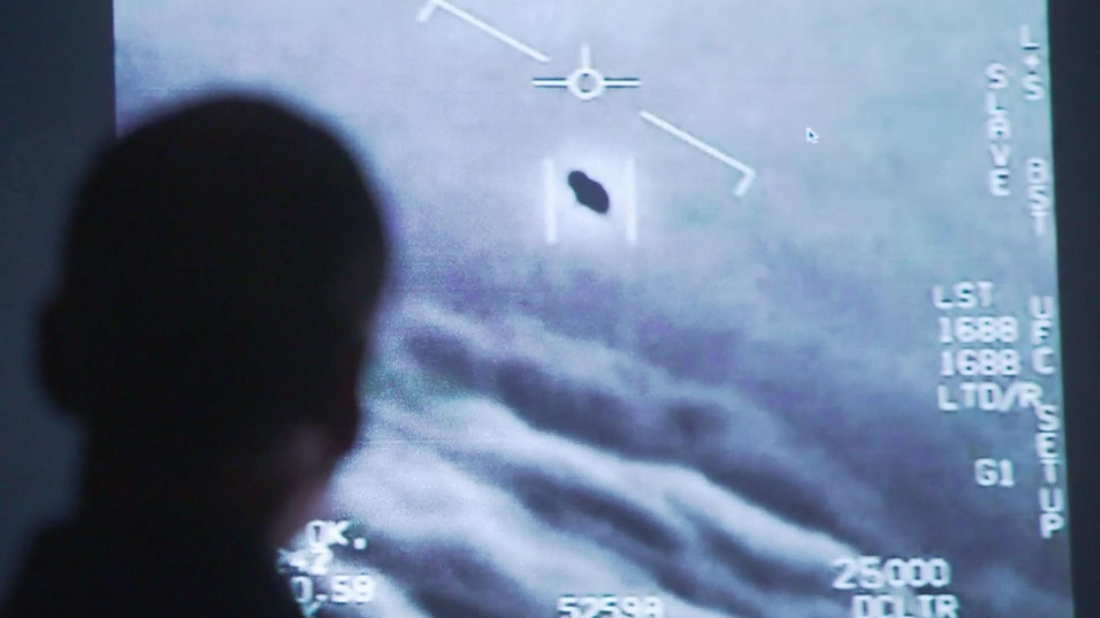 Although a History Channel production, 'Unidentified: Inside America's UFO Investigation' definitely deserves a solid spot on this list considering how it explores the government's secret programs on UFOs/UAPs. The truth is it was initially announced as a limited miniseries, yet it soon gained enough traction to warrant a second iteration because the US Navy confirmed they did have footage of an inexplicable object. So, this docudrama is basically an extension of the claims made by Ex-Naval Intelligence Cryptologist Matthew Roberts in 'Encounters: Messengers,' and it's worth the watch.
4. UFOs: Investigating the Unknown (2023-)
Almost falling into the same category as the aforementioned 'Unidentified: Inside America's UFO Investigation,' 'UFOs: Investigating the Unknown' also examines the government's probe into UAPs. Though this docuseries is a bit more concrete as it exposes the fact there's been a Pentagon program for them for at least a decade, plus several other experts have been analyzing them too. Moreover, it highlights one particular otherworldly event in each episode — like in 'Encounters' — while shining a light upon the reason there has been a need for secrecy surrounding such matters.
3. Top Secret UFO Projects: Declassified (2021-)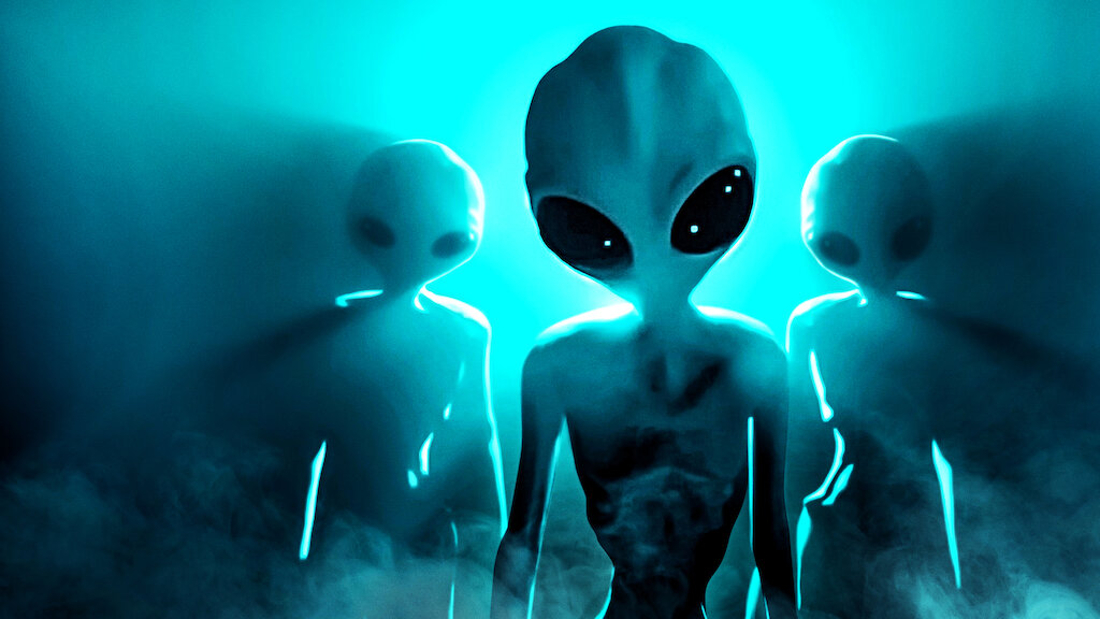 Created by Petr Vachler, Netflix's 'Top Secret UFO Projects: Declassified' gives us a comprehensive insight into some of the world's most official, hidden UFO/UAP monitoring programs. It hence paints a clear picture of how the extent of actual extraterrestrial contact we've made could be much more than what anyone can ever imagine, along with its effect on us as a whole. Moreover, and more importantly, it chronicles that not all unknown objects recorded have come from above, meaning it can often be something else (maybe an international vessel) entirely, so things should be taken with a grain of salt. In other words, this show deals in fact alone, making it highly informative.
2. UFOs: The Lost Evidence (2017-2019)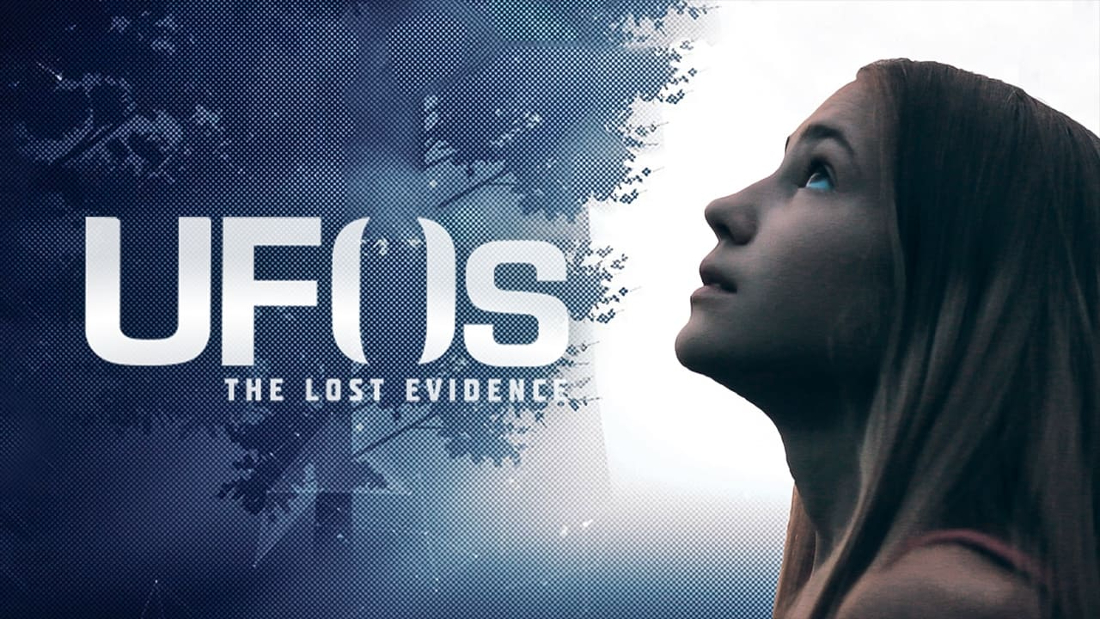 'UFOs: The Lost Evidence' actually lives up to its intriguing title in every way conceivable by unveiling the secrets regarding a few particular on-Earth otherworldly phenomena that rarely anyone knew. Because of this, it centers around pilots, government officials, as well as astronauts alike as they elucidate the way UFOs may be inhabiting our oceans or the top-secret military base Area 52. They do this by sharing their own serious sightings/experiences, much like in 'Encounters,' only for it to include tales of alleged abductions, constant engagement, vanishing aircrafts, plus deathbed confessions too.
1. UFO (2021)
As a documentary series exploring every aspect of unidentified aerial phenomena, 'UFO' is the ideal watch following 'Encounters' since it deals in fact and fact alone with the help of experts. In simpler words, it offers us a look into not just the way UFOs might very well be real instead of mere conspiracy theories but also the influence private firms, the military, or local governments may have on shielding the truth behind it. This original comprises a total of four installments in a single season, and each of them is as fascinating as the former.
Read More: 5 Documentary Series Like The Vanishing at the Cecil Hotel You Must See