BBC's 'The Repair Shop' follows a group of restoration experts led by renowned British furniture restorer Jay Blades as they travel across the United Kingdom searching for priceless heirlooms that need repair or restoration. Though the reality show charges no money for the restoration work, the heirloom owners are asked to contact the producers on social media before presenting their case.
While the wide variety of interesting heirlooms and antiques portrayed on the show will surely draw anyone in, it is also interesting to watch how the experts carefully restore each item to its former glory, taking care not to damage it in the process. However, if you have watched the British reality series and are looking for similar recommendations to scratch the itch, we have you covered. You can watch most of these reality shows like 'The Repair Shop' on Netflix, Hulu, or Amazon Prime!
8. Money for Nothing (2015-)
It is pretty common for people to come across unwanted and old items when cleaning out the attic or an old storeroom. However, even though most people throw out such items as trash, 'Money or Nothing' follows Sarah Moore and Jay Blades as they go around the United Kingdom, looking for people ready to bin their old belongings. The hosts then use their expert set of skills to restore said items to their former glory, proving that even something classified as garbage can be used to turn a profit. Fans who love 'The Repair Shop' will take a liking to this show as it features Jay Blades and portrays a similar level of intricate repair and restoration.
7. Antiques Roadshow (1979-)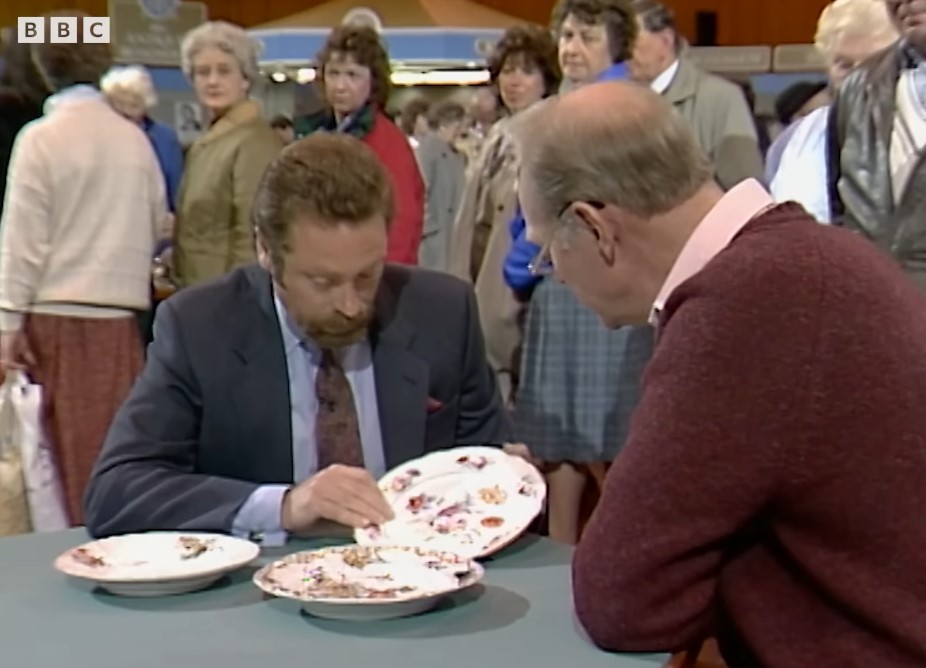 One of the best antique shows to ever air on television, 'Antiques Roadshow' follows a team of experts that travels around Britain and to several international locations to appraise antiques and heirlooms brought in by the residents. Over the years, the show has featured numerous priceless antiques, although many of the items brought for appraisal turn out to be worthless or, worse yet, forgeries.
Additionally, the show even narrates the whole history surrounding a few unique heirlooms and antiques, which adds to the thrill. We are happy to report that 'Antiques Roadshow' will be right up the alley for those who watch 'The Repair Shop' for their love of antiques and old heirlooms.
6. Escape to the Chateau: Make Do and Mend (2020-2021)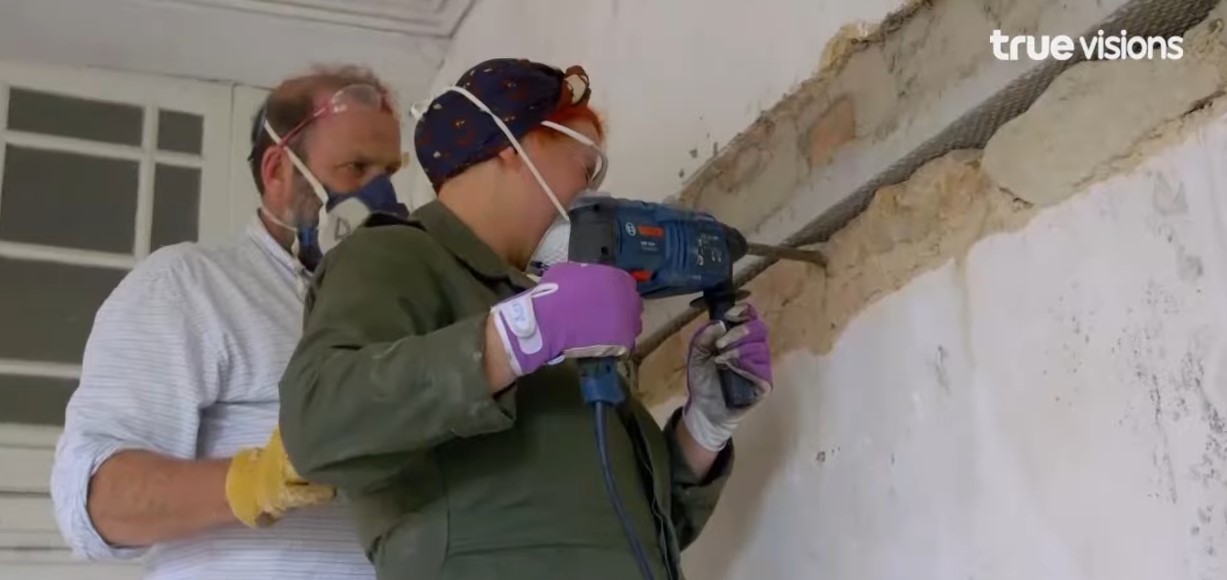 As the name suggests, 'Escape to the Chateau: Make Do and Mend' follows TV personality and engineer Dick Strawbridge, his entrepreneur wife, Emily Strawbridge, and their children as they help families transform their boring living spaces into incredible homes. People who own old houses know how difficult it is to keep up with repairs and maintenance. On top of it, such old properties also need to be updated and brought into the 21st century to facilitate a better lifestyle.
Likewise, Dick and Emily do just that as they connect online with families who need help before developing a plan to restore the property. Although this deviates from the detailed restoration portrayed in 'The Repair Shop,' it showcases the maintenance and upkeep of old properties and items, which will surely leave the viewer satisfied.
5. Saved and Remade (2021)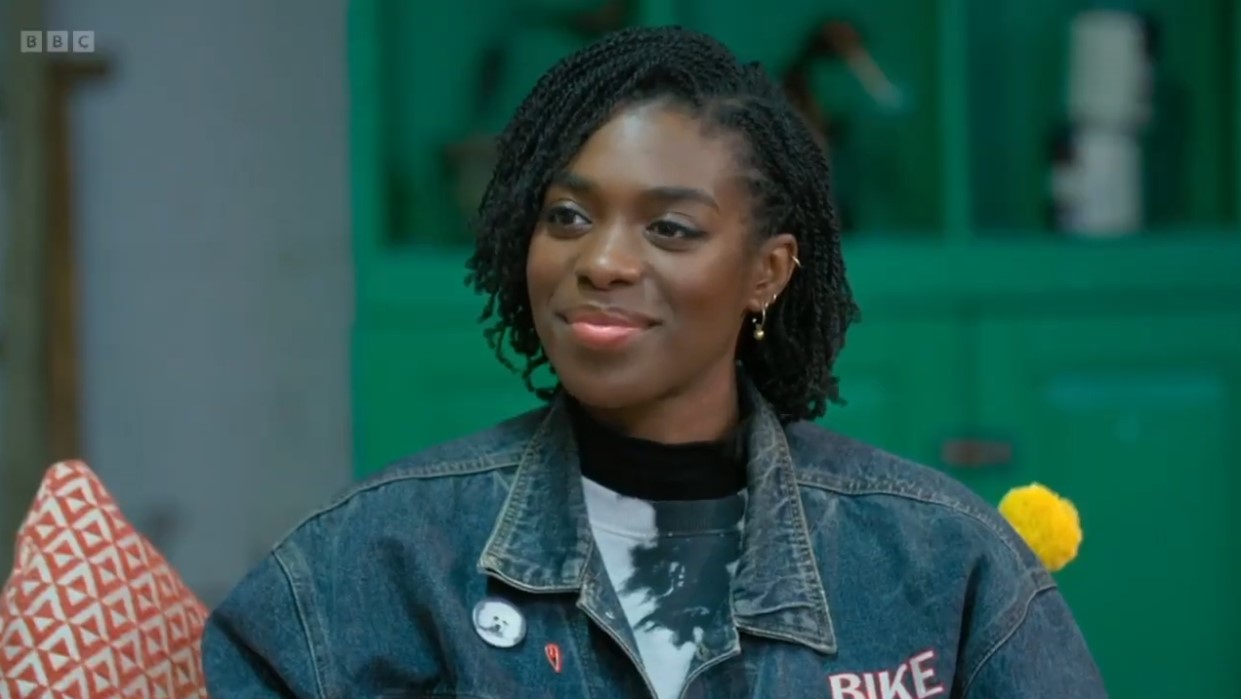 Like 'The Repair Shop,' 'Saved and Remade' revolves around TV presenter Sabrina Grant and her team of experts who go around the United States, looking for antiques and broken down heirlooms that people are willing to throw away. However, herein lies the twist: instead of restoring the items to their former glory, the team remakes them into brand-new incredible pieces that still hold the same sentimental value. Thus, even though 'Saved and Remade' does away with the whole restoration part, viewers who enjoy 'The Repair Shop' will love how similar heirlooms are given a new life through a different process.
4. The Bidding Room (2020-2022)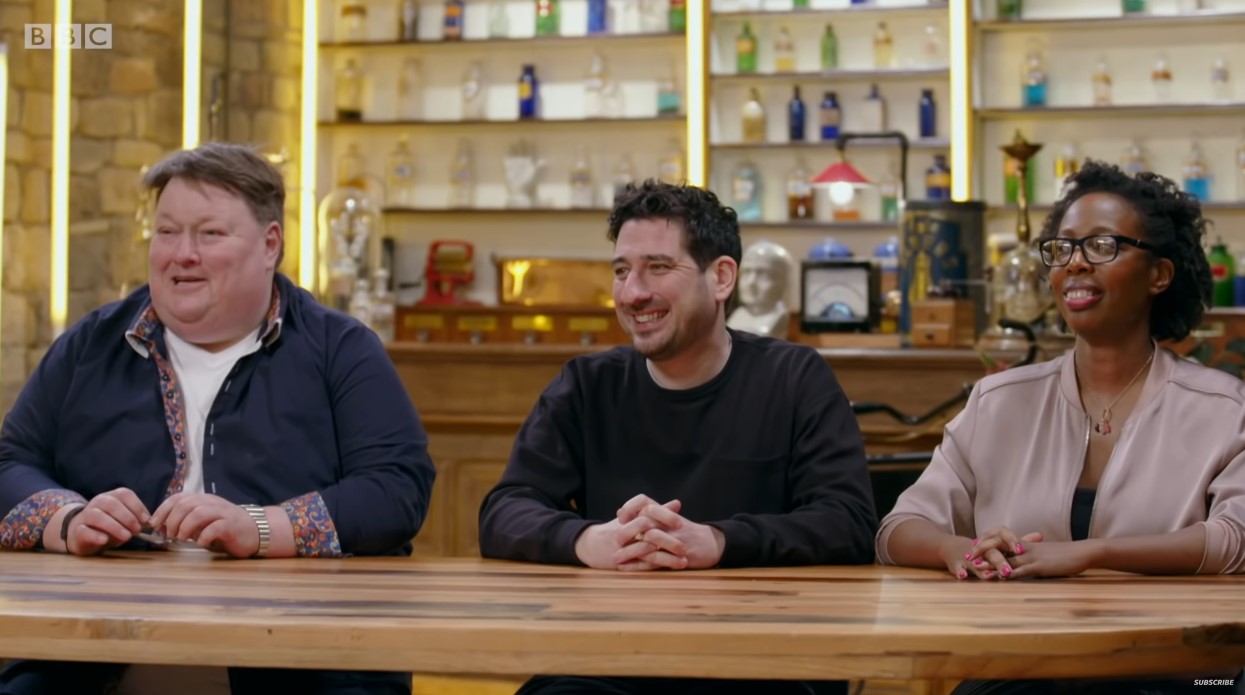 Although 'The Bidding Room' does not feature restoration work of any kind, it does feature similar heirlooms as seen in 'The Repair Shop.' These heirlooms are inspected before a panel of five experts appraises them on their uniqueness, condition, and resale value. The experts then go on to start a bidding war, although the buyer makes the final decision on whether to sell the item or keep it for themselves. Hence, 'The Bidding Room' would be perfect for fans who love watching 'The Repair Room' for the various antiques.
3. Salvage Hunters (2011-)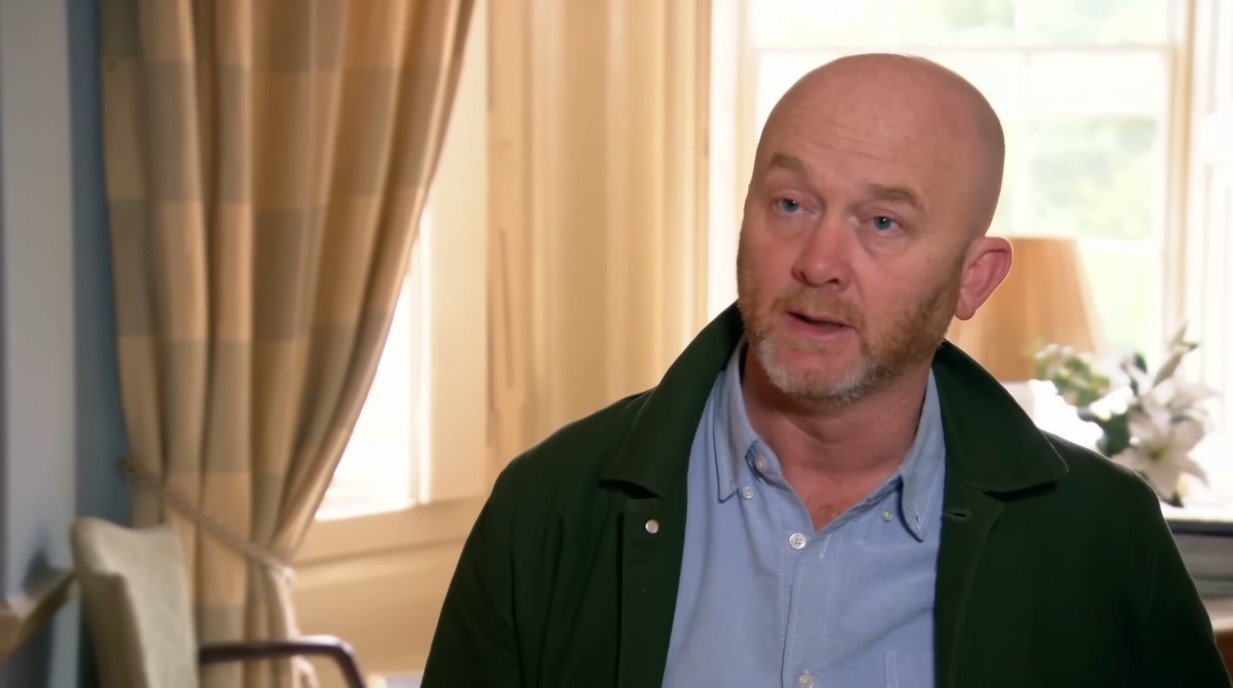 'Salvage Hunters' is an interesting British reality show that follows TV personality and antiques expert Drew Pritchard as he and his friend, John Tee, travels to all corners of the United Kingdom as well as across borders in search of unique heirlooms, collectible items, and priceless gems. Although much of their search includes digging through worthless salvage, they are also approached by private estates, shops, and even individuals, looking to sell their belongings for a bit of money. Much like 'The Repair Shop,' 'Salvage Hunters' portrays several unique items that antique lovers will appreciate.
2. Oddities (2010-2014)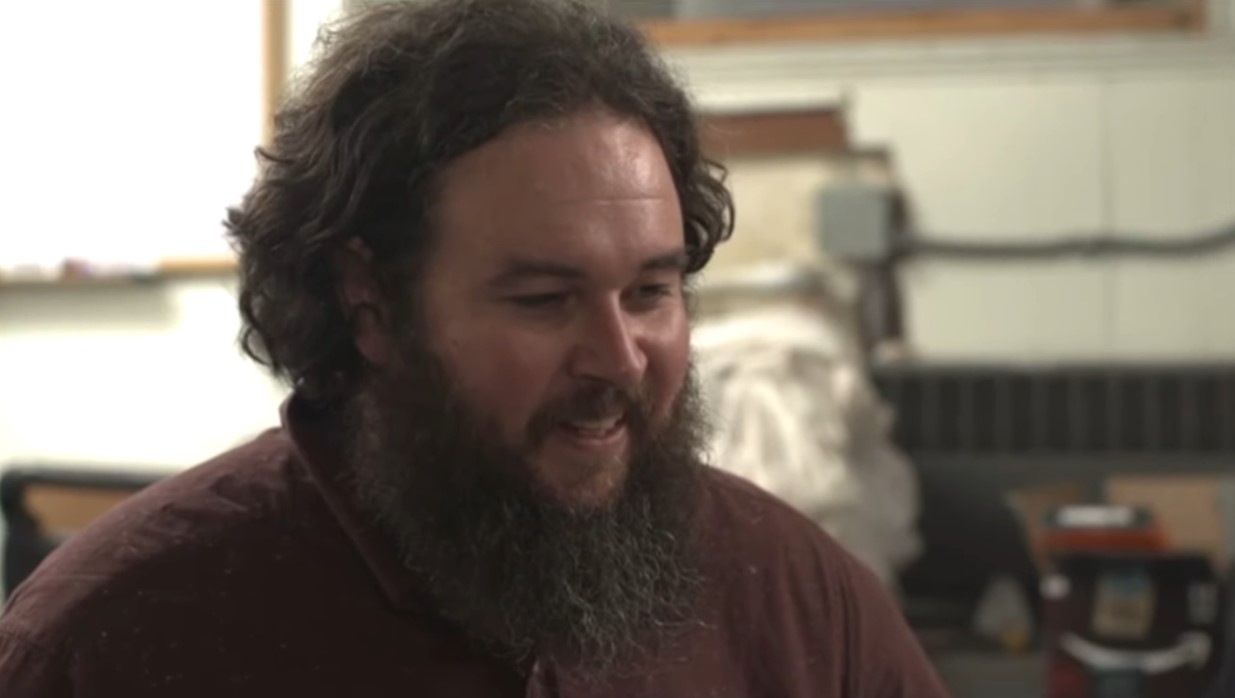 'Oddities' is an interesting reality show that revolves around the daily operations of Obscura Antiques & Oddities, an antique shop in East Village, Manhattan. Apart from introducing us to the staff, including the co-owners, Mike Zohn and Evan Michelson, the show documents how they comb through various flea markets, online threads, auctions, and antique shows, to purchase the rarest of rare items.
While each episode is dedicated to a particular item, the show also narrates the history behind it, which adds to the immersion. Hence, antique lovers who watch 'The Repair Shop' to marvel at the heirlooms will indeed find similarly fascinating items on 'Oddities.'
1. American Restoration (2010-2016)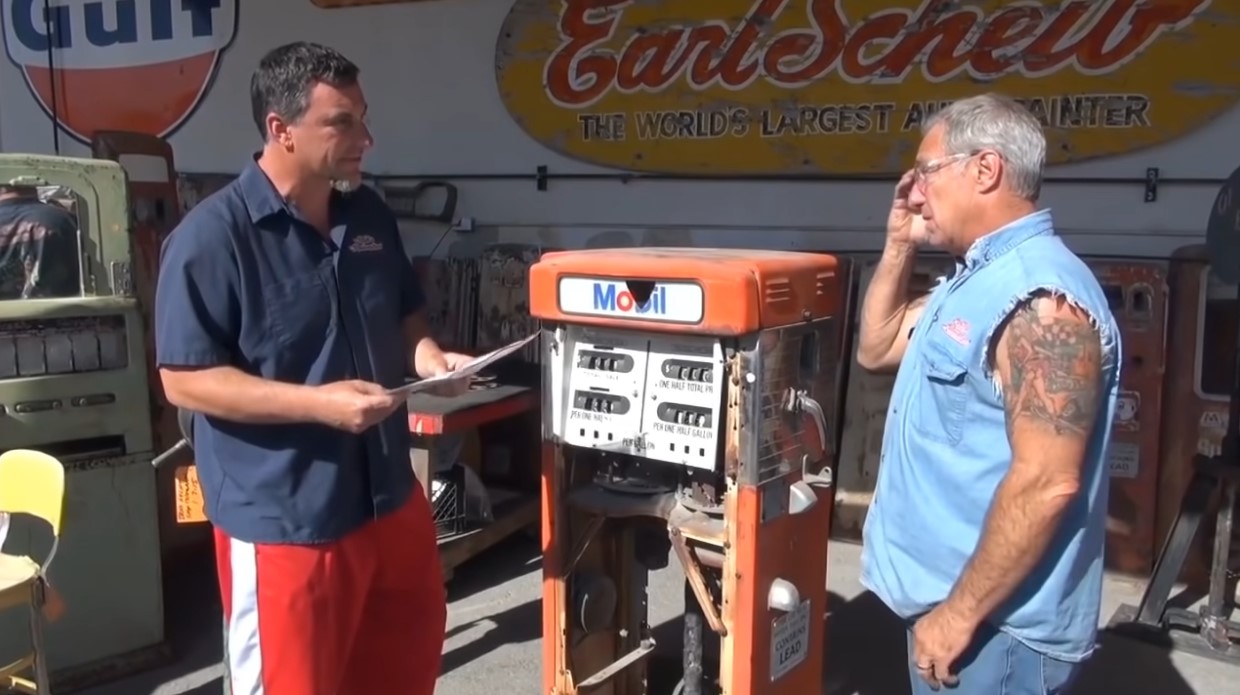 While the first six seasons of 'American Restoration' revolves around the day-to-day working of Rick's Restorations, a restoration shop based in Las Vegas, Nevada, the seventh season includes several other US restoration shops in the mix. Thus, much like 'The Repair Shop,' we witness how experts take up heirlooms and vintage items that require repair before restoring them to their former glory. On top of it, we also get a sneak peek into the delicate craftsmanship that goes into a successful restoration while learning about the challenges these experts face daily.
Read More: Where is The Repair Shop Filmed?