'90 Day Fiancé' is an enthralling reality television series that delves into the lives of American citizens engaged to foreign nationals who have embarked on a unique journey toward love and marriage. Based on the K-1 visa process, the show follows these couples as they navigate the intricacies of the 90-day timeline they have to tie the knot. In the highly anticipated Season 3, which premiered in 2015, we continued to witness the trials and triumphs of couples from diverse backgrounds.
Within this '90-day window,' each pair must sign documents expressing their intent to marry, setting the stage for a race against time to plan their wedding ceremonies. With unpredictable twists, heartwarming moments, and challenges testing their relationships' strength, Season 3 continued the captivating drama that has made '90 Day Fiancé' a beloved and addictive reality TV phenomenon. So, if you're curious about where your favorite couples are nowadays, we've got you covered.
Where Are Mark & Nikki Now?
In a story that defied age boundaries, Mark Shoemaker, at 58, found love through an online dating service with Nikki, a native of the Philippines. Despite the significant age gap and initial skepticism from his youngest daughter Elise, love blossomed, leading to a heartfelt proposal. However, their journey towards happiness was far from smooth. Upon Nikki's visit to Maryland, Mark's behavior appeared controlling, causing concern among those close to them. Additionally, he insisted on a prenuptial agreement, further highlighting the complexities of their relationship.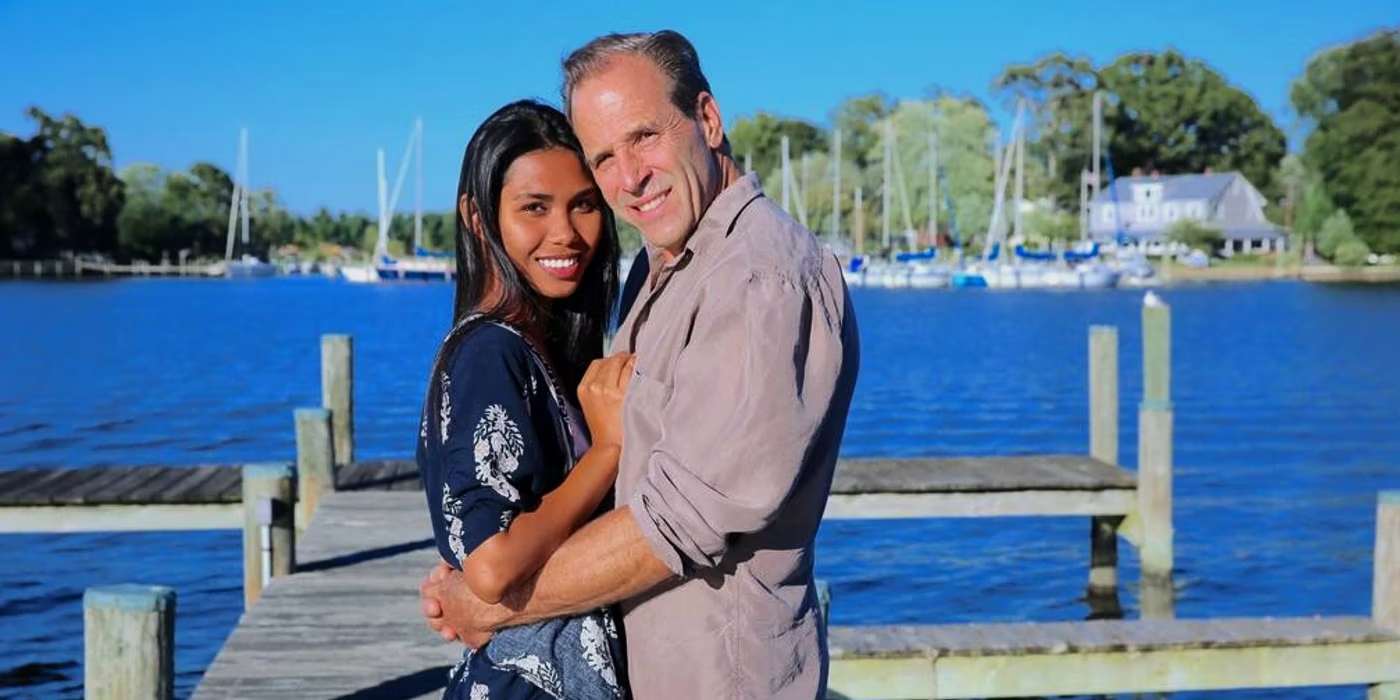 Nevertheless, the couple exchanged vows in Hawaii in 2015, determined to make their love last. Their relationship faced additional challenges when they sued TLC, the network behind '90 Day Fiancé,' in 2017, alleging that the show had misrepresented them through manipulative editing. However, their lawsuit was later dropped that same year. It was alleged that Mark filed for divorce in 2022, however, in March 2023, he turned down those rumors and confirmed that they were still together and going strong. Mark told In Touch via email, ​"WE ARE NOT DIVORCED!!!" He added, "We are not separated and never were!!! Our marriage is not dissolved!!!"
Where Are Loren & Alexei Now?
Loren and Alexei exchanged vows not once but twice—first in the United States in September 2015, followed by a beautiful ceremony in Israel in July 2016, surrounded by their loved ones. Their journey as a couple took another joyous turn when they welcomed their first son, Shai Josef, in April 2020. However, the road wasn't without challenges. Shai was born prematurely, and in the wake of the arrival of their second son, Asher Noah, in August 2021, Loren bravely shared her battle with postpartum depression.
Loren and Alexei's love story continued to captivate audiences as they joined the spin-off series 'Loren and Alexei: After the 90 Days' in January 2022, giving fans a glimpse into their lives beyond the initial 90-day period. But the journey doesn't end there—this loving couple has even more excitement in store. They welcomed their third child, an adorable baby girl, in September 2022, adding another beautiful chapter to their ever-growing love story. Today, Loren, Alexei, and their three kids reside happily in Florida, cherishing their family moments.
Where Are Kyle & Noon Now?
In a heartfelt ceremony held at a Buddhist temple, Kyle and Noon exchanged vows, creating a bond that would lead them on a journey filled with love and adventure. While their parents could not attend the wedding, their intimate ceremony symbolized the beginning of a new chapter in their lives. Since that special day, Kyle and Noon have embarked on numerous thrilling adventures, exploring different corners of the world. They have made it a point to frequently visit Thailand, where Noon's family resides, cherishing precious moments together.
Currently residing in Portland, Oregon, Kyle has established himself as a successful realtor, while Noon brings her unique perspective and experiences to their life together. Their home is complete with the joyful presence of their adorable adopted dog, Snoop, who adds an extra dose of happiness to their lives. Kyle and Noon often take to social media to capture their cherished memories and share their joy with others, posting pictures that radiate pure joy and love. Their journey is a testament to the power of embracing life's adventures and finding happiness in the simplest of moments.
Where Are Melanie & Devar Now?
Nurse Melanie Bowers and Jamaican lifeguard Devar Walters found each other's company irresistible while she was vacationing in the latter's homeland. Their connection was instant, and he proposed to Melanie before she returned to the US. However, their path ahead was not without obstacles, as her family harbored concerns about their relationship.
In addition to the couple's challenges regarding their relationship, Melanie was responsible for raising her teenage son, Hunter, from her previous marriage. Fortunately, Devar managed to alleviate all doubts and insecurities in her and her family, and he developed a strong bond with Hunter. Eventually, the couple exchanged vows and settled into married life.
Besides, Devar demonstrated his determination by training and becoming an Underwater Welder, showcasing his capabilities. Their love story continued to flourish as they welcomed their daughter, Avah, in November 2017. Despite the initial doubts surrounding their union, Melanie and Devar have built a happy and thriving marriage, placing their focus on the well-being of their children.
Where Are Fernando & Carolina Now?
Fernando Verdini and Carolina unexpectedly crossed paths in her native country, Colombia, while they were on separate dates with other people. Yet, their connection was undeniable, prompting the former to propose to Carolina before he returned to his home in Florida. Complicating matters, Fernando lived with his parents following his previous marriage's end. When Carolina visited him, tensions arose between her and his mother. The mother openly expressed disapproval of Carolina's nationality and made disrespectful comments.
The couple's significant 17-year age difference and Carolina's homesickness also contributed to some difficulties. Still, the biggest threat to their relationship arose when she suspected Fernando of infidelity on multiple occasions, despite his vehement denials. Nevertheless, their love ultimately prevailed, and they decided to get married within the 90-day timeframe. Carolina relocated to Florida to start a life with Fernando, and the couple enjoyed extensive travels together. We are happy to report that the two are still happily married.
Where Are Josh & Aleksandra Now?
In a serendipitous encounter in Prague, Czech Republic, Josh Strobel and Aleksandra Iarovikova's paths intertwined. Originally from Russia and an atheist then, the latter studied at a university in Prague while Josh was volunteering with the Mormon church. Their connection grew stronger, and Aleksandra became intrigued by Mormonism, ultimately leading her to convert to the faith. After completing his church mission, Josh continued to visit her, and their love deepened. In 2015, he proposed to his beloved, and they embarked on their journey as a married couple after arriving in the United States.
In August of the same year, the couple exchanged vows, sealing their commitment. Their love story blossomed further with the arrival of their daughter, Kaya, in 2016. Although they faced some minor challenges following her birth, the couple managed to navigate through them, finding stability and happiness as a family. In 2018, Josh pursued his dreams of becoming a doctor and enrolled in medical school in Australia. In June of the following year, their joy multiplied as they welcomed their son, JJ, into the world.
Two years later, in 2020, Josh and Aleksandra returned to the United States, where Aleksandra graduated with a Bachelor's degree in Public Health. Currently, the family resides in Shreveport, Louisiana, where Josh has embarked on his medical residency journey. Together, they embrace the joys and responsibilities of raising their children and building a fulfilling life. Evidently, Josh and Aleksandra's love, faith, and unwavering support for each other continue to guide them on their remarkable journey.
Read More: 90 Day Fiance Season 2: Where Are They Now? Who Are Still Together?