TLC's '90 Day Fiance' is a reality television series that offers viewers a glimpse into the unique and often challenging journey of couples who have applied for or received a K-1 visa. This visa is exclusively available to foreign fiancés of US citizens, giving them 90 days to marry their American partners. Since its debut on January 12, 2014, the series has captivated audiences and has become a cultural phenomenon. With nine seasons, '90 Day Fiance' has spawned a range of spin-off shows. It has been some time since season 7 aired, and fans of the show must be curious to know where their favorite contestants are now. In that case, we've got you covered.
Where Are Emily & Sasha Now?
Despite facing initial concerns from her family, Emily defied their doubts and decided to marry Sasha, forming a strong bond that has endured to this day. Following their marriage, the couple decided to relocate to Russia, where they aimed to build a life together. However, recent events like the Russian invasion of Ukraine raised safety concerns, prompting Emily and her family to return to the United States. Sasha, originally a personal trainer in Moscow, first crossed paths with her when she became a member of his gym.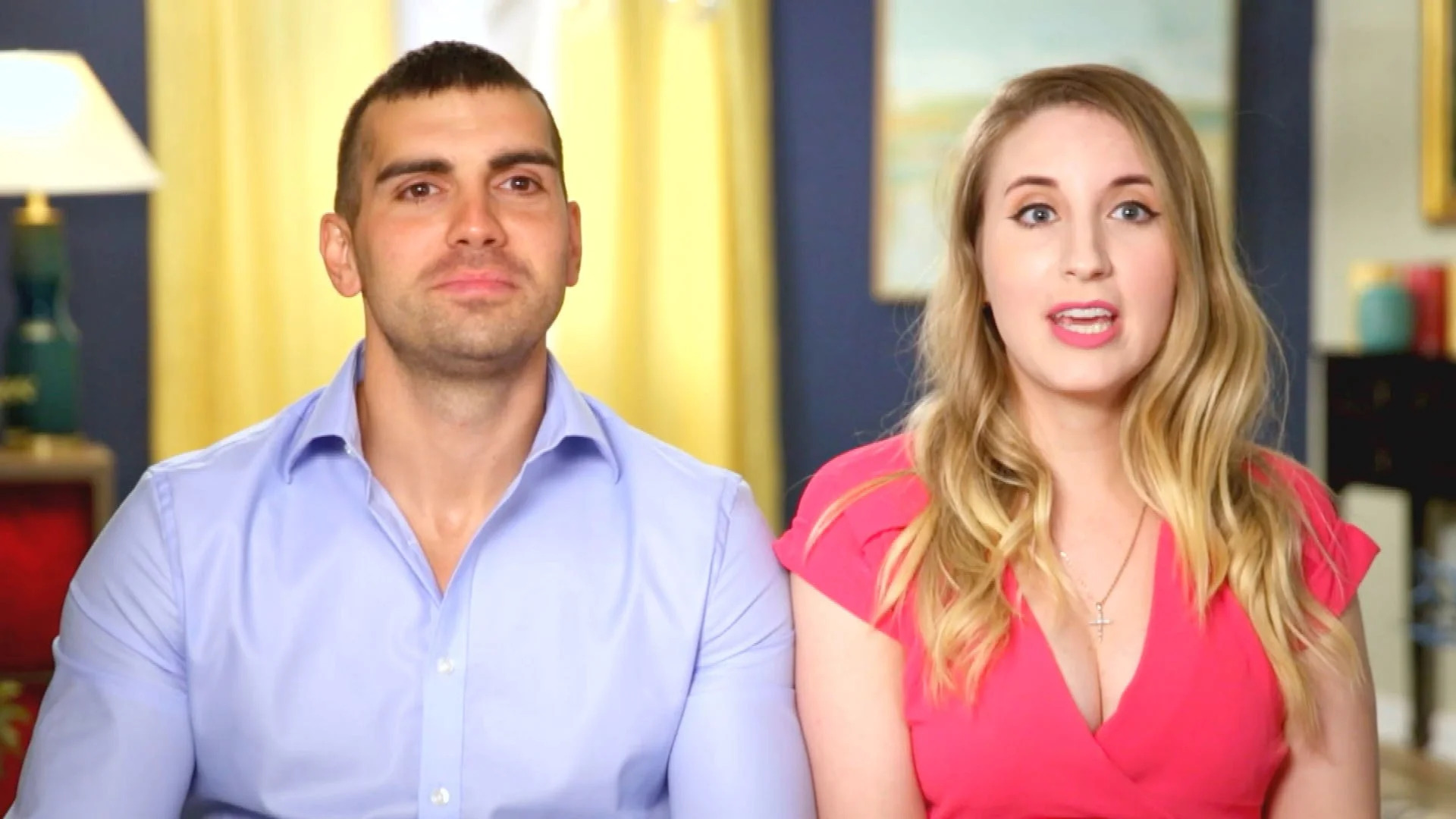 Despite being legally married to the mother of his two children, Sasha proposed to Emily while she was pregnant. The crew also learned from his ex-wife that he had grown disinterested in their relationship and been unfaithful, further fueling skepticism within Emily's family. Ultimately, after the season concluded, Sasha and Emily returned to Russia, seeking to create a blended family with Sasha's two children from his previous marriage.
Where Are Anna & Mursel Now?
Through online dating, the mother of three, Anna, crossed paths with Turkish resident Mursel, leading to their engagement shortly after their first in-person meeting. However, after he arrived in the US, she discovered he had kept her children a secret from his parents. This posed a significant challenge, given their language barrier and the need for a translator.
Despite these hurdles, the couple managed to marry before the season concluded, and their union remains strong to this day. Anna continues her work as a dedicated beekeeper, and Mursel has joined her in this venture. In a heartwarming turn of events, the couple welcomed a baby boy in 2022 with the help of a surrogate, adding to their growing family. Now happily married, Anna and Mursel have embarked on a new business endeavor, establishing "Mursel's Custom Furniture." He enthusiastically supports Anna's beekeeping business while embracing the role of a father to their child.
Where Are Michael and Juliana Now?
Connecticut native Michael and Brazilian Juliana's love story began in Croatia during a vacation, despite their significant age difference of almost 20 years. Although the latter's genuine intentions were doubted by her partner's family, who believed she was only interested in his wealth and extravagant lifestyle, the couple proved them wrong. The pair tied the knot with Sara, Michael's ex-wife and mother of his two children, officiating the ceremony. However, their marriage ended in 2021 when he accused Juliana of infidelity, claiming she had cheated on him with Sara's husband.
Later, Michael attributed the split to the strain caused by the pandemic. Presently, he is single and actively searching for a new partner who can become a loving stepmother to his two sons and daughter. After the divorce, Juliana returned to Brazil to reignite her modeling career, which had been put on hold during her time in the US. In an exciting turn of events, she found love again and got engaged to a German man named Ben Obscura. In 2022, Juliana welcomed her first child, marking a new chapter in her life and expanding her family.
Where Are Tania & Syngin Now?
Tania's journey took an unexpected turn when she embarked on a date in South Africa, arranged initially through an online dating app. Although the date didn't go well, the bartender, Syngin, captivated her. Tania briefly lived in South Africa before returning to the United States, where the couple faced a unique challenge. Due to visa restrictions, they had to spend 30 days in Costa Rica during their 90-day engagement period in the US.
Despite the obstacles, Tania and Syngin managed to marry by the end of the season. Yet, their marriage came to an end after seven months in 2021. Tania's strong desire to have children, as showcased on the spin-off series '90 Day Fiancé: Happily Ever After?' proved a significant point of contention for Syngin, who couldn't fully embrace her vision.
Following their divorce, Tania now resides in Aruba. Syngin, on the other hand, continued his reality television journey by appearing on '90 Day: The Single Life.' Currently, he is dating a San Diego native named Shayna and is supporting himself through his OnlyFans account while remaining in the United States.
Where Are Robert & Anny Now?
Florida native Robert and Dominican Republic resident Anny's love story began when they connected online. Their first in-person meeting occurred during a cruise to the latter's home country. Surprisingly, after spending just a few hours together, Robert proposed to Anny and invited her to live with him in America. Despite facing criticism from the mothers and grandmothers of his five children, who expressed concerns about his financial situation, the couple defied the odds and married by the end of the season.
Since their appearance on Season 7 of '90 Day Fiancé, Robert and Anny have welcomed two children into their family. The father of six has remained active on social media, engaging with '90 Day Fiancé' fans, and has made multiple appearances on the spin-off show 'Pillow Talk' alongside Anny. It appears that Robert has overcome his previous financial struggles, as the couple recently purchased a spacious four-bedroom house in Florida, signaling a positive turn in their lives. Despite facing the tragic loss of their son Adriel at the tender age of seven months in April 2022, Anny and Robert have remained a united couple. They have continued to navigate life together, finding solace and support in each other during this challenging time.
Where Are Blake & Jasmin Now?
Despite initial reservations from his family, Blake and Jasmin followed their hearts and tied the knot at the season's conclusion. Since then, their love has flourished, and they have remained happily married. Blake has continued to pursue his passion as a music producer and audio engineer in the vibrant city of Los Angeles. Meanwhile, Jasmine, a former pageant queen, has been actively engaging with her online community through her Instagram updates and YouTube channel.
Jasmin has shared glimpses of her modeling endeavors and has been open about her personal experiences with cosmetic surgeries. In October 2022, the couple celebrated their third wedding anniversary, highlighting the strength and endurance of their relationship. Blake and Jasmine have embraced their individual pursuits through their shared journey while supporting and nurturing their marriage.
Where Are Mike & Natalie Now?
Mike, a resident of Washington, and Natalie, originally from Ukraine, initially crossed paths when they were asked by mutual friends to be godparents to their baby. Following the latter's return to Ukraine, he made an effort to visit her, and their relationship progressed to the point where he proposed. However, their journey was far from smooth sailing. The couple found themselves frequently embroiled in conflicts, often related to their cultural differences and disagreements about children. By the end of the season, when Natalie finally came to the United States, they had not yet tied the knot.
The couple's story continued into season 8, where an unfortunate event unfolded. Mike ultimately decided to break up with Natalie on their wedding day, indicating the depth of their differences and challenges. Despite this setback, they later reconciled and married in 2020, although they have since separated. While they have been spotted together multiple times, recent sightings of Mike on dating apps suggest he is currently single. Following their attempts at counseling, Mike and Natalie found that it wasn't enough to salvage their relationship.
As of 2022, the pair have made the difficult decision to separate. Since then, Natalie has embarked on a new chapter in her life, exploring her independence and embracing the single lifestyle. She resides in St. Petersburg, Russia, and has been exploring her romantic prospects. According to reports, Natalie is dating Josh Weinstein, the CEO of a modeling agency based in the United States. Despite their geographical distance, they have found a connection that transcends borders. Her focus now lies on her personal growth and navigating new relationships while residing in Russia.
Where Are Angela & Michael Now?
Angela and Michael's love story began when they connected on Facebook, leading to a meeting in Nigeria and an eventual engagement. However, their journey has been marked by numerous breakups and reconciliations, leaving fans uncertain about their marriage status. In season 7 of the show, Michael's visa application to the United States was denied, forcing the couple to marry in Nigeria. They then had to return to the US together swiftly.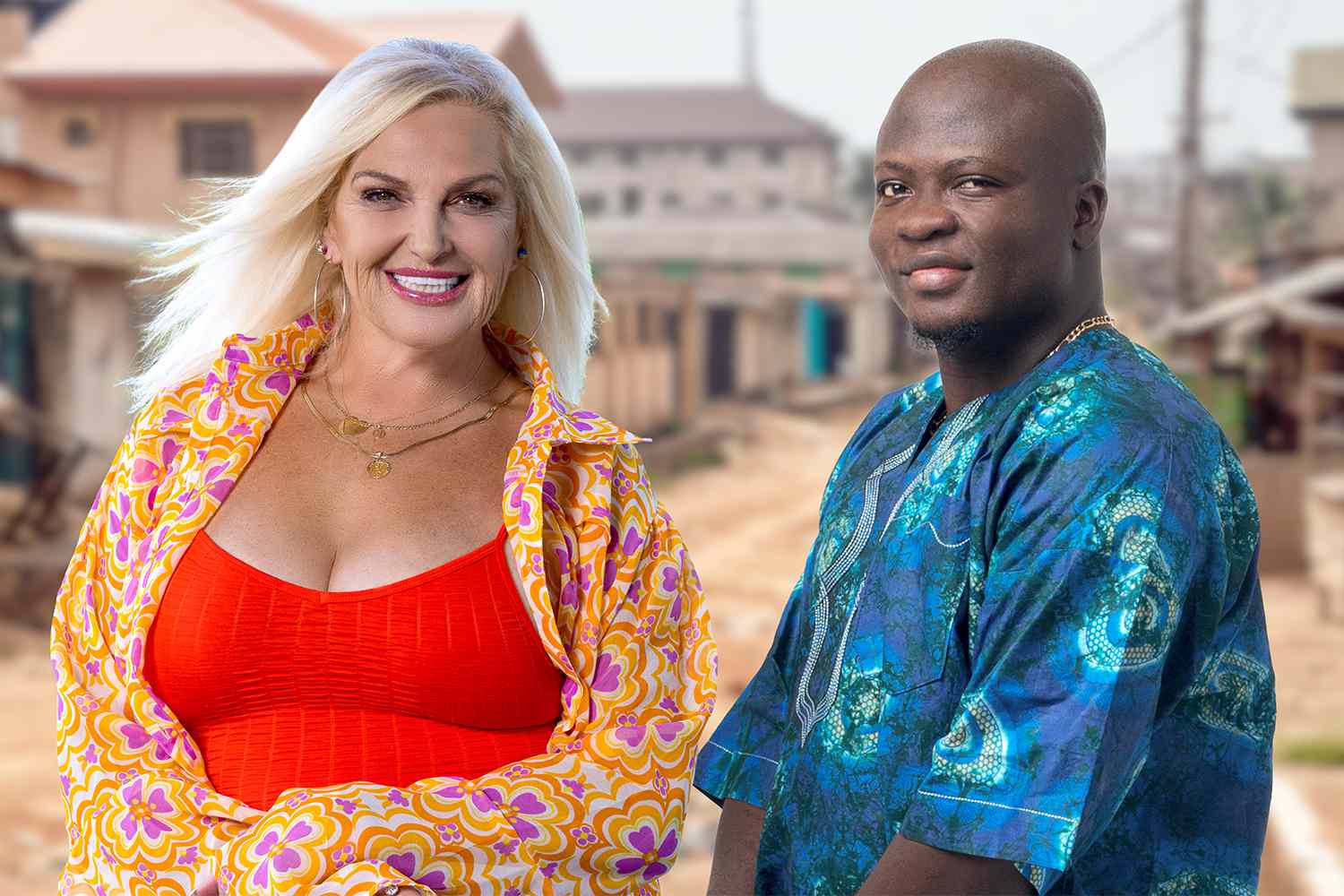 Their relationship's on-again, off-again nature has become a source of intrigue for viewers, as they often have to piece together whether Angela and Michael are still married. The couple has faced significant challenges in the ongoing spin-off series, '90 Day Fiancé: Happily Ever After' season 6. Accusations of infidelity and an incident where Angela damaged Michael's car led to a breaking point in their relationship. As a result, they decided to end their romantic involvement, yet they reportedly got back together in March 2023 after a brief split. Since then, neither has commented on their relationship status.
Read More: 90 Day Fiance Season 6: Where Are They Now? Who Are Still Together?