Nickelodeon has been one of the most successful channels of all time. Founded in 1977, the channel, over the years, has produced quite a many original and iconic shows, with varying concepts and themes which have made the channel the success that it is. Developed by Dr Vivian Horner, the channel was rebranded with its now iconic name – "Nickelodeon" – in 1979. The channel then developed to slowly grow in appeal in the mid-1980s, with many talented writers and animators working towards creating good content.
For this list, I will be taking into account shows which were produced in the 90s. From Oswald "Otto" Rocket, Regina "Reggie" Rocket, Sam "Squid" Dullard and Maurice "Twister" Rodriguez creating a ruckus in 'Rocket Power' to SpongeBob exploring marine life in 'SpongeBob SquarePants', the shows on this list are a must watch. Some shows might be critically acclaimed and some might be under scrutiny for not-so-great content, but the shows on this list have contributed to the channel positively. So, without further ado, here is the list of Nickelodeon shows of the 1990s. You can watch several of these 90s Nickelodeon shows on Netflix, Hulu or Amazon Prime.
12. Rocket Power (1999-2004)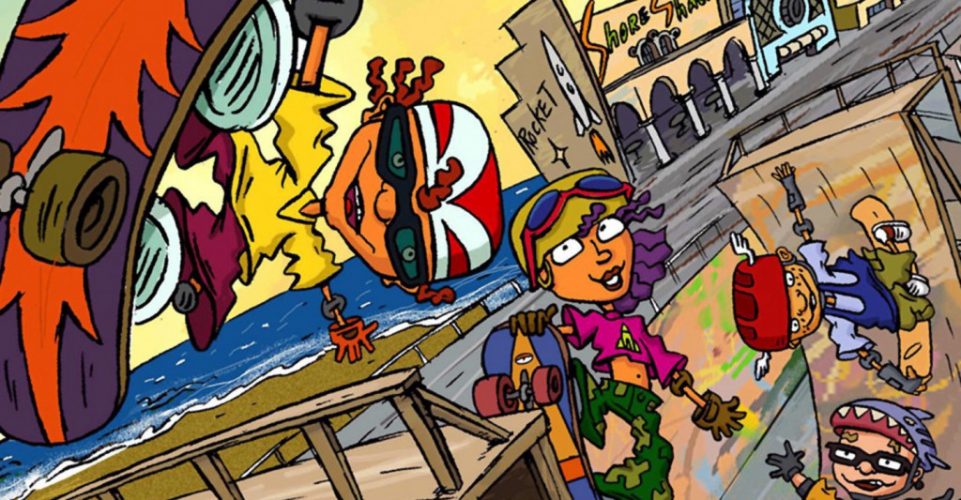 Co-created by Arlene Klasky and Gábor Csupó, 'Rocket Power' follows four friends – Oswald "Otto" Rocket, Regina "Reggie" Rocket, Sam "Squid" Dullard and Maurice "Twister" Rodriguez – and their daily lives of playing extreme sports, surfing, and getting into bizarre situations. While the show is quite divisive, given its rather thin premise, 'Rocket Power' is a fun watch with several hilarious episodes.
11. Kenan & Kel (1996-2009)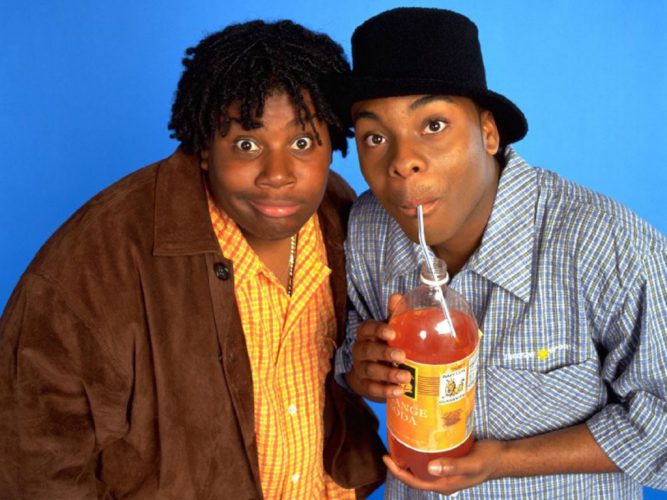 Premiering in 1996, 'Kenan & Kel' is a teen sitcom starring Kenan Thompson and Kel Mitchell and chronicles their lives in the streets of Chicago. A spawn of 'All That', the show holds a similar comedic structure where the actors would break the fourth wall to interact with the audience, creating a tight vacuum of comedic situations. While 'Kenan & Kel' does often get overshadowed 'All That', the show holds a strong grown on its own.
10. Hey Arnold! (1994-2004)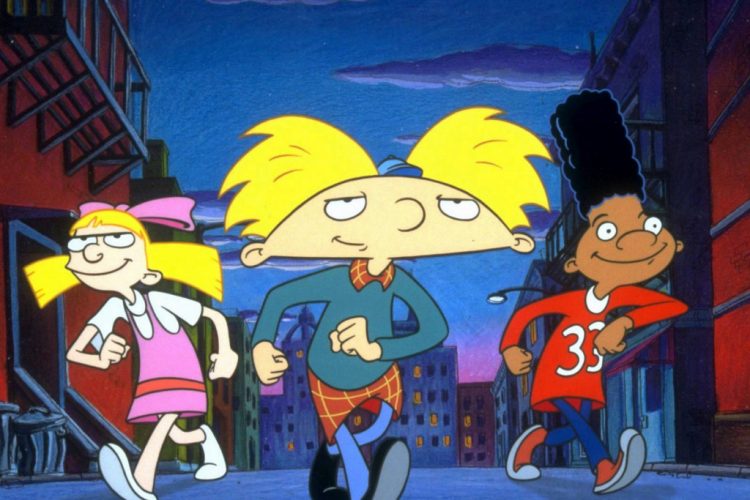 Created by American animator Craig Bartlett, 'Hey Arnold!' is a sitcom following the life of the titular Arnold, a young 4th-grader. The sitcom explores his experiences in the big city life and his efforts to cope up with various challenges that he and his friends encounter. The show provides a unique experience created from the perspective of a 9-year old, often providing quite important moral lessons on the way.
9. Aaahh!!! Real Monsters (1994–1997)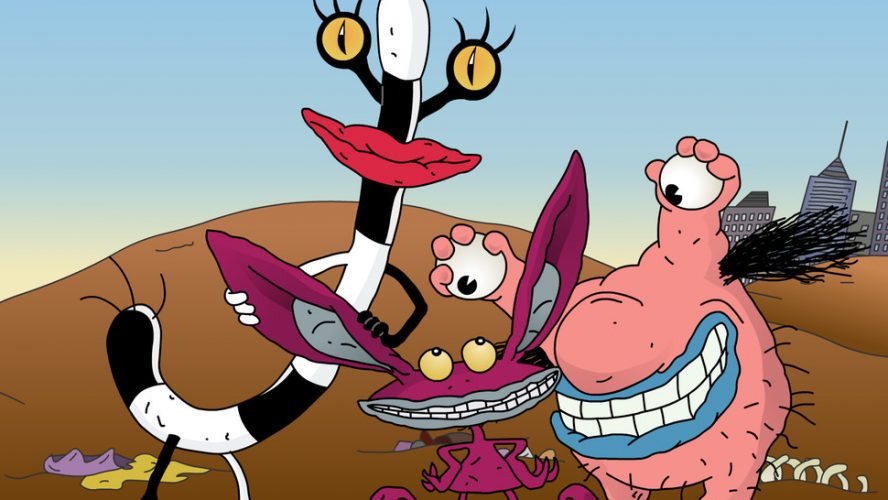 A comedy horror, 'Aaahh!!! Real Monsters' follows Ickis, Oblina and Krumm, three young monsters who attend a school for monsters under a city dump, where they learn to frighten humans. The show, delivering on the comedic horror elements, explores their efforts in carrying forth their "monster blood", as they try to scare people, often failing hilariously. Co-created by Hungarian-American Gábor Csupó and American animator writer Peter Gaffney, the show is built on slapstick humour and has been one of funniest animated shows on Nickelodeon.
8. The Angry Beavers (1997–2001)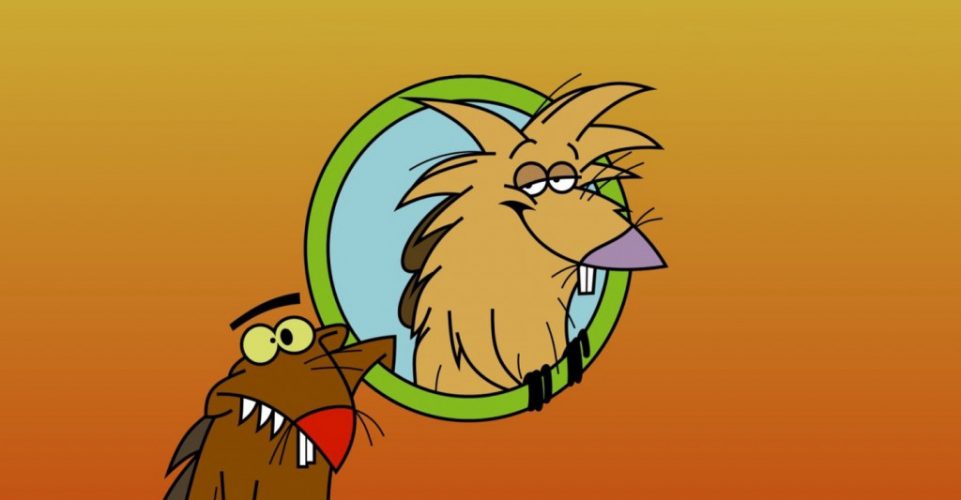 Pertaining to the genre of slapstick humour, 'The Angry Beavers' follows brothers Daggett and Norbert Beaver, two young beavers who leave their home to become bachelors in the forest near the fictional town of Wayouttatown, Oregon. With such a bizarre plot, 'The Angry Beavers' delivers on it slapstick absurd humour. Created by American animator Mitch Schauer, 'The Angry Beavers' is designed with a surreal thematic structure and builds upon the absurdity with dexterity.
7. SpongeBob SquarePants (1999-)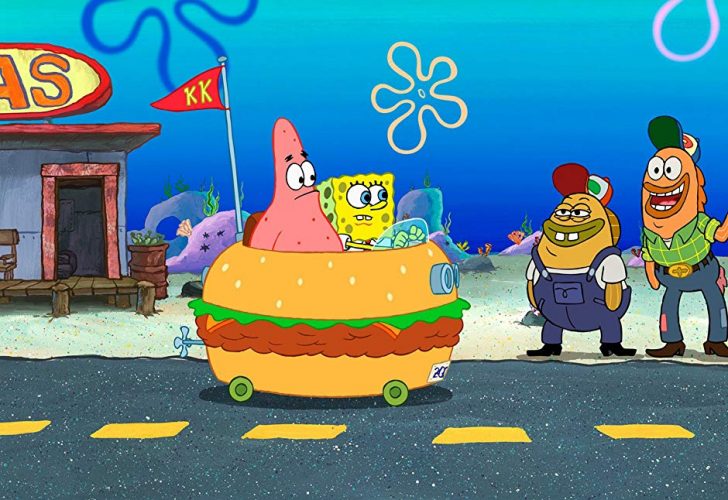 One of the most popular cartoon shows, 'SpongeBob SquarePants' is a comedy show chronicling adventures and endeavours of SpongeBob, the titular character and his various friends in the fictional underwater city of "Bikini Bottom". Created by American marine science educator and animator Stephen Hillenburg, the show has been running for nearly 10 years and has developed to be one of the highest rated shows on Nickelodeon. With its mass appeal to a variety of age groups, the show, as of 2018, is one of the most popular animated shows on television.
6. KaBlam! (1996–2000)
Co-created by Robert Mittenthal, Will McRobb and Chris Viscardi, 'KaBlam!' is a sketch comedy show that aired on Nickelodeon from 1996, spanning over four years. An anthology series, 'KaBlam!' was created as a means to showcase different forms animation styles, which still weren't delved into till the 90s. The show boasts of introducing new animation styles and comedic elements with differ from its contemporaries. With a cult following developing over the years, the show is brilliantly unique and is a must match.
5. All That (1994-2006)
Running for nearly 12 years, 'All That' is a live-action, sketch comedy-variety show. Created by American actor-writer Brian Robbins and American director Mike Tollin, the show features original short comedic sketches and weekly musical guests which are aimed towards a younger audience. Parodying the contemporary culture, the show features a varying cast of child and teen actors steering the wheel of comedy. With its unique comedic style, 'All That' has since spawned off quite a many spin-offs such as 'Kenan & Kel', 'The Amanda Show', 'The Nick Cannon Show', 'Zoey 101' and 'Just Jordan', to name a few.
4. The Ren & Stimpy Show (1991-1996)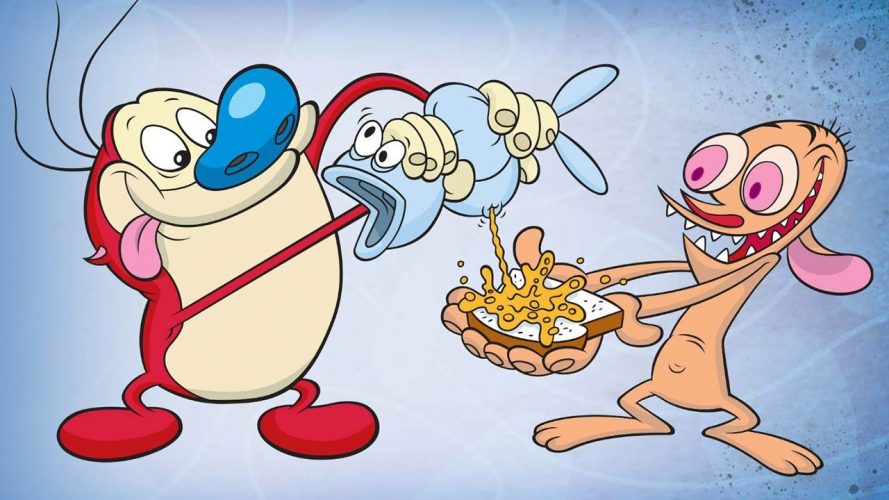 Nominated for 3 Primetime Emmys, the comedy animated show follows the adventures of Ren, an emotionally unstable chihuahua and Stimpy, his cheerful yet dimwitted cat. Created by Canadian animator John Kricfalusi, 'The Ren & Stimpy Show' drew quite the criticism because of its controversial subject material and content. Now often considered as an adult cartoon show, 'The Ren & Stimpy Show' is teeming with dark humour, sexual innuendos, adult jokes and violence.
3. Doug (1991-1994)
Premiering in 1991, 'Doug' chronicles the life of the titular Doug as he finds his way through life, dealing with new friends, falling in love and steering through the paths of school, all of which is recorded in his journal. The animated series is knitted with a variety of themes and topics, such as peer presser, social anxiety, platonic and romantic relationships, self-esteem, bullying, and dealing with rumours. Created by American animator and author Jim Jinkins, 'Doug' was developed in the 1980s. The comedy-drama, with its innovative character design and thematic concerns, went on to become one of the most critically acclaimed shows of the 90s.
2. Rocko's Modern Life (1993-1996)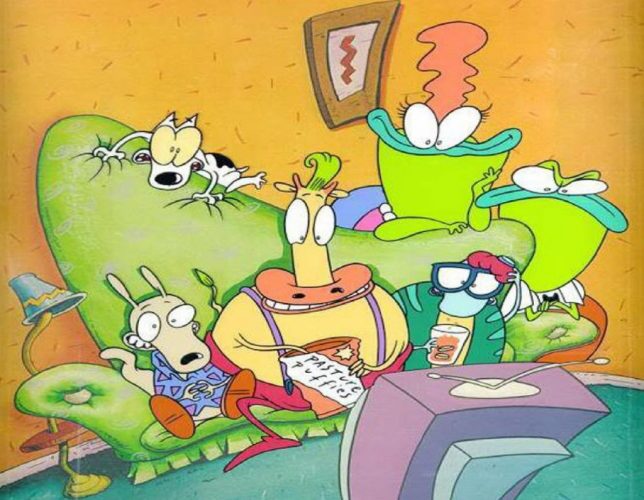 Running for just three seasons, 'Rocko's Modern Life' was designed on the lines of the aforementioned 'The Ren & Stimpy Show' – the humour and satirical comedy, being its magnetic theme. Created by American animator and writer Joe Murray, the series, set in the fictional O-Town, focuses on an anthropomorphic Australian-immigrant wallaby named Rocko and his friends – Heffer, an insatiable steer, Filburt, a hung-up turtle and Rocko's faithful dog Spunky. Controversial for its adult humour and satirical themes, 'Rocko's Modern Life' was often noted as being a "fresh wave of change" among its contemporary animated shows.
Read More: Best Cartoon Shows of the 1990s
1. Rugrats (1991-2006)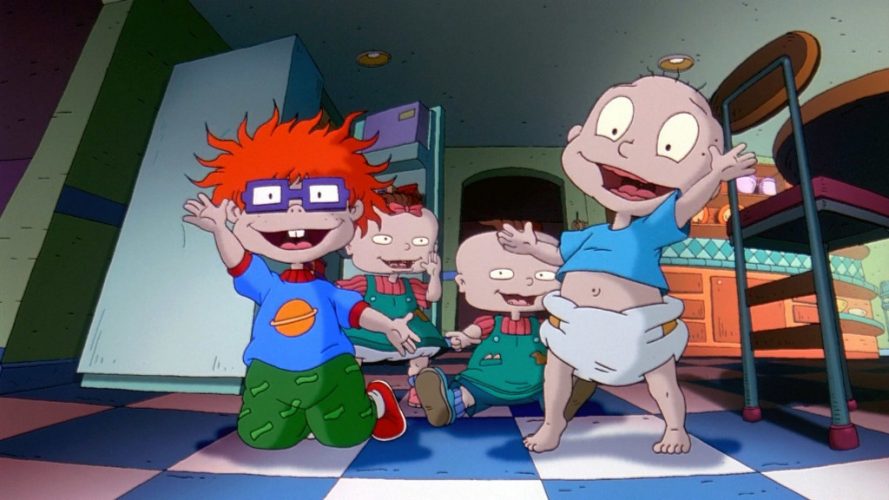 Co-created by Arlene Klasky, Gábor Csupó and Paul Germain, 'Rugrats' followed the hilarious misadventures of four babies and their snobbish older cousin, as their different ages bring hysterical things in life they don't understand. Premiering in 1990, 'Rugrats' is shot from the perspective of a group of toddlers, which give the opportunity for imaginative and comical episodes. The narrative plays with baby talk, such as mispronouncing words and use improper grammar. It also contrasts how children see the world as opposed to how adults see the world.
Read More: Best Nickelodeon Movies