Over the years, Nickelodeon has produced some truly amazing films that have become very popular among masses while few also enjoyed critical appreciation. Nickelodeon still makes movies and if we look back, there's a great pool of films to choose from. Here's the list of top Nickelodeon films ever made. You can several of these best Nickelodeon movies on Netflix, Hulu or Amazon Prime.
15. Rango (2011)
'Rango' is one of the most popular films in this list and surprisingly, very people are aware of the fact that it belongs to none other than Nickelodeon. The eponymous protagonist of the film is a chameleon. Rango is a pet chameleon with all the intrinsic features of one. It aspires to be the savior of a drought-affected dry town that has been plagued by bandits. It gives a timeless western vibe with a distinctive sound arrangement. We follow misadventures of Rango as he is moved through various experiences. It is voiced by some of the most popular people of Hollywood including Johnny Depp, Isla Fisher, and Alfred Molina.
14. The Wild Thornberrys Movie (2002)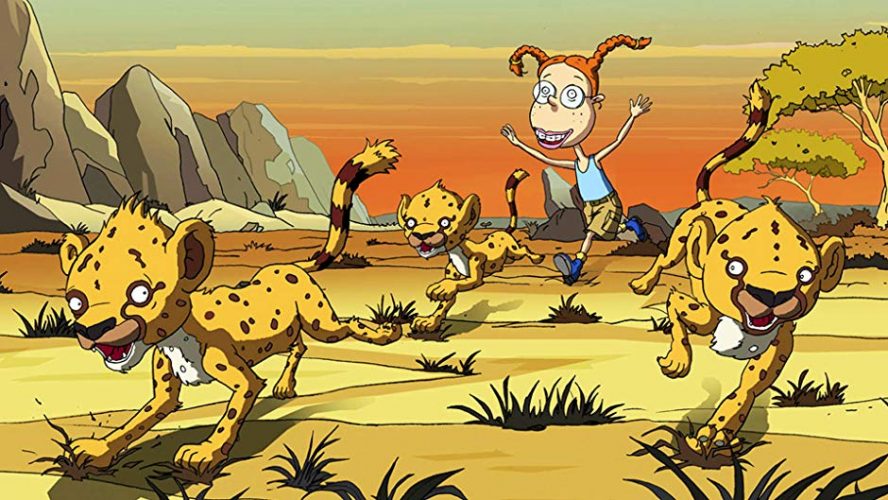 'The Wild Thornberrys Movie' came back in 2002 and still rocks in any best of Nickelodeon list. The crux of the story revolves around two sisters Eliza and Debbie. The two sisters don't necessarily get along but when a crisis arises things take a different turn. On their Kenyan safari, 12 years old Eliza Thornberry realizes her potential of talking to animals after an unforeseeable incident. Eliza along with chimpanzee Darwin comes back to Africa to save Tally the cheetah cub. The movie alongside being a treat for adventurous kids also touches upon issues like cultural diversity, poaching, and animal freedom.
13. Snow Day (2000)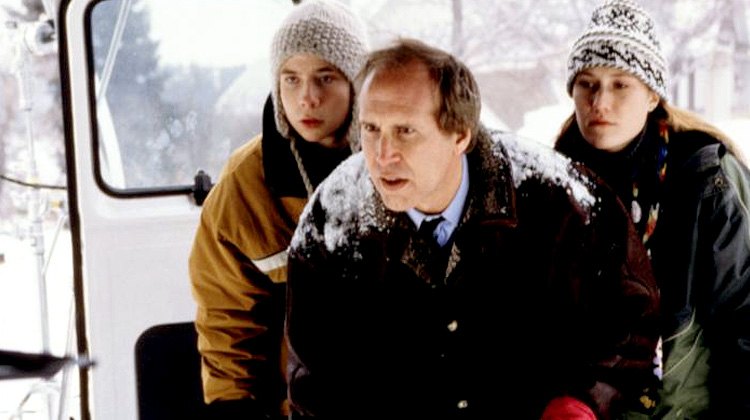 'Snow Day' is a comedy film that was a joint venture between Nickelodeon and Paramount. After its release, the film went on to ring the cash registers on fire for the studios. It's a story of kids running riots on the snowy street. Elementary school children in Syracuse, New York try to stop the snowplow driver from removing the snow to extend their school holiday for a second day. Natalie Brandston tries her best with several tricks to put the driver's plan to rest. On the other side, Natalie's older brother Hal tries to win over a girl with his best friend who also has feelings for him, thereby setting complications in pursuit of love. The film is a fun riot with kids doing audaciously funny things on a snowy holiday.
12. Clockstoppers (2002)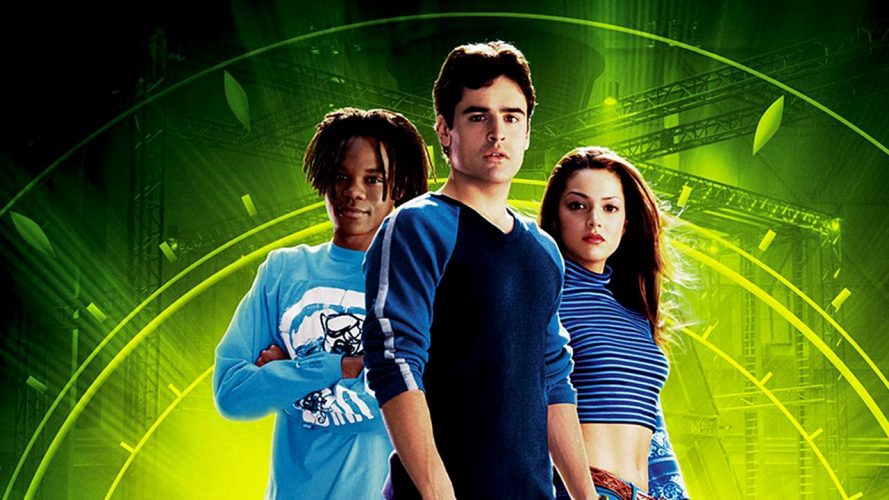 For a change, 'Clockstoppers' is sci-fi teen drama. Quantum Tech is a corporation funded for its research on Hypertime, a technology that speeds up a person's molecules to such an extent that the world appears to be on a standstill. After sudden termination of the project, QT CEO Henry Bates uses it on his lead scientist, Earl Dopler to gain a head start. However, unbeknownst to Bates, the prototype gets leaked to Dopler's former colleague George Gibbs whose son Zak accidentally discovers the tech. Zak innocently uses it for his benefits, impressing a Venezuelan girl named Francesca. But, when Bates gets hold of this information he tries to retrieve the tech at any cost, thereby setting up the plot of the film.
11. Hotel for Dogs (2009)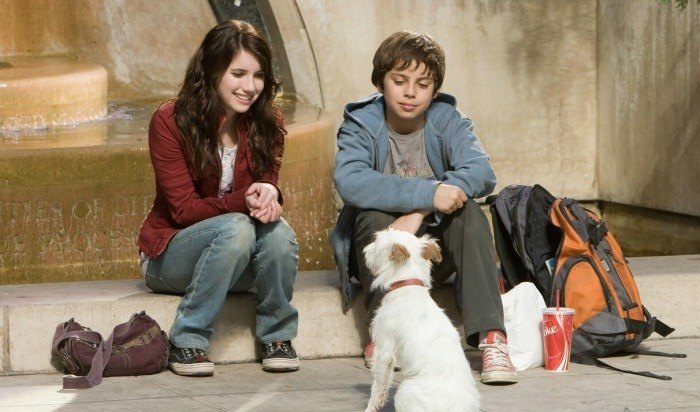 'Hotel for Dogs' is a typical family comedy-drama. It tells the story of two orphans Andi and Bruce living a dreaded life in their foster home. The siblings deliberately try to cause trouble in order to avoid their foster parents. They have a pet dog named Friday and food and shelter for orphans' pet dogs are hard to come by. The incident that sets the plot rolling is the sudden kidnap of Friday as Andi and Bruce decide to look for their dog while facing many hurdles and difficult situations.
10. Charlotte's Web (2006)
'Charlotte's Web' is another popular film in this list. Essentially a live-action/ animated comedy-drama, 'Charlotte's Web' is the second adaptation of E. B. White's book by the same name. Set in Somerset County, Maine, young Fern Arable discovers her father's intention to kill the runt of pig's litter. She successfully manages to change her father's heart who in return gives the piglet to her. Fern names the piglet, Wilbur and raises it with utmost care in the farm. After growing up Wilbur is made to stay in Fern's uncle's burn where other animals inform about Wilbur's impending death in Christmas. A barn spider named Charlotte befriends Wilbur and intends to help him by projecting him special in front of the family.
9. Hey Arnold: The Jungle Movie (2017)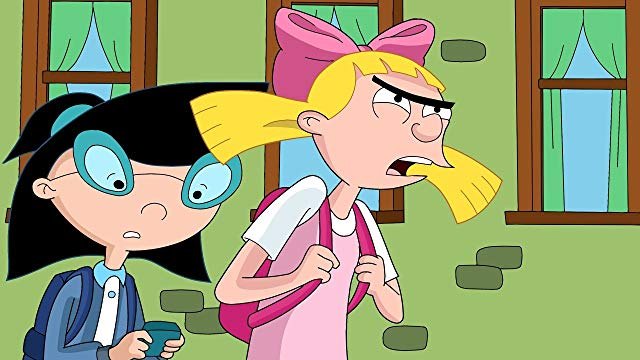 'Hey Arnold: The Jungle Movie' is the third movie adaptation in the series which is itself based on Nickelodeon's tv series, 'Hey Arnold!'. The animated movie acts as a definitive ending to the series. We follow Arnold and best friend Gerald as they decide to win a trip to San Lorenzo. The primary motive behind is to find Arnold's parents who went missing in San Lorenzo. They compile Arnold's humanitarian deeds that results in Arnold getting to travel to San Lorenzo. In San Lorenzo, the plot intensifies as the trip goes south. Arnold has to get away from the place through the same way that resulted in his parents' disappearance. The film centres around the great cliffhanger and acts as a satisfying end to the series' die-hard fans.
Read More: Best Movies to Watch When Bored
8. Harriet the Spy (1996)
' Harriet the Spy' is family comedy drama which is based on Louise Fitzhugh's novel by the same name. The girl Harriet is a 11 years old sixth grade student who has already found her calling. Harriet under the supervision of her nanny, Golly lives a carefree life while she goes on strengthening her detective and spying skills. She has a private notebook to keep notes of everything she observes around her. Things take a turn when Golly is fired by Harriet's mother for letting her run wild and Harriet's enemy Marion gets hold of the notebook. She exposes all the narrow comments Harriet made in the journal about other people and she's is punished by her parents. Harriet retaliates by exposing her enemies, further complicating her own position.
Read More: Best Movies About Cities
7. Jimmy Neutron: Boy Genius (2001)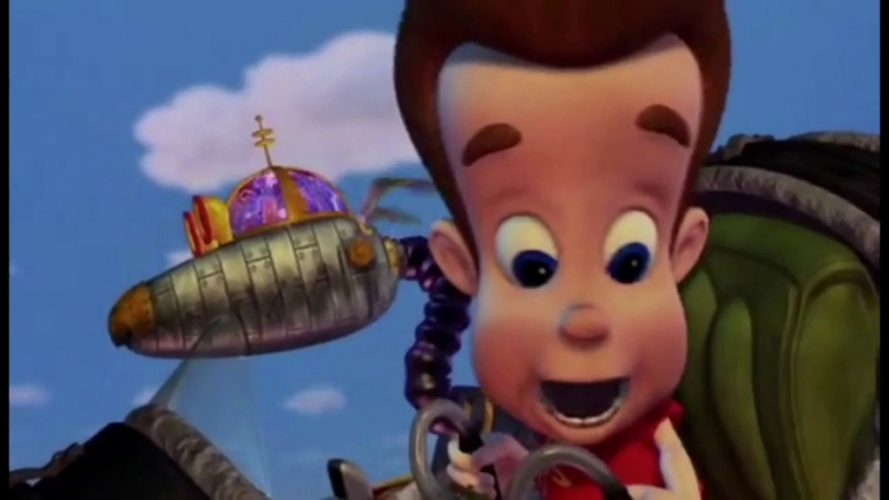 Another sci-fi animated comedy in the list, 'Jimmy Neutron: Boy Genius' is a film that started the famed tv series by the same name. It's a story of James Isaac "Jimmy" Neutron who's a genius. The kid is highly intelligent and has his dog Goddard aa his constant companion. Jimmy discovers the presence of a malevolent egg-like alien race named Yolkians and he along with his friends set off to a journey to save people. The movie was a technological marvel in its time and established a strong groundwork for the franchise to move forward.
Read More: Best Weird Movies of All Time
6. Rags (2012)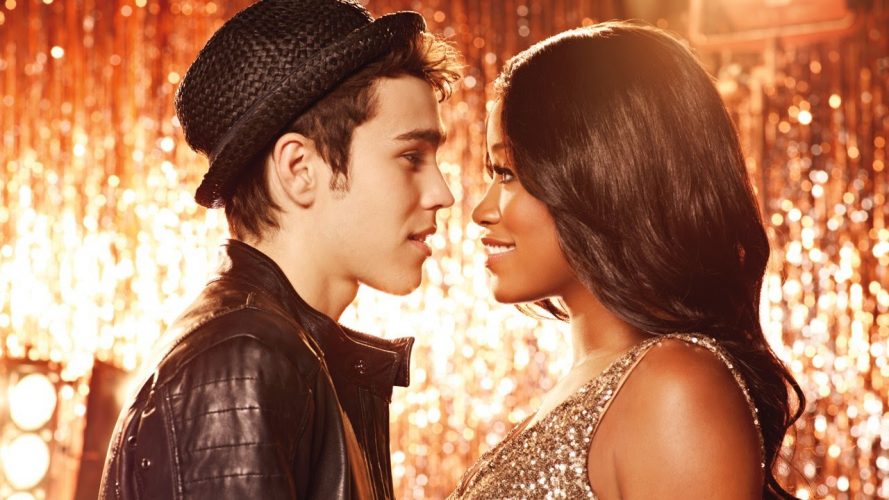 'Rags' is one of the original Nickelodeon movies. The premise of the film is really interesting as it's an inverted take on the popular Cinderella story. So the genders of the protagonists get changed and the context is completely contemporary. It's a musical where we have Charlie Prince, who's an orphan and a poor, struggling musician while Kadee Worth is the daughter of a music mogul. A chance encounter make these two meet and complex cultural differences and values come to the fore. The film is heartwarming and is supported by a great set of songs and actors.
Read More: Best Broadway Shows of All Time
5. Hey Arnold: The Movie (2002)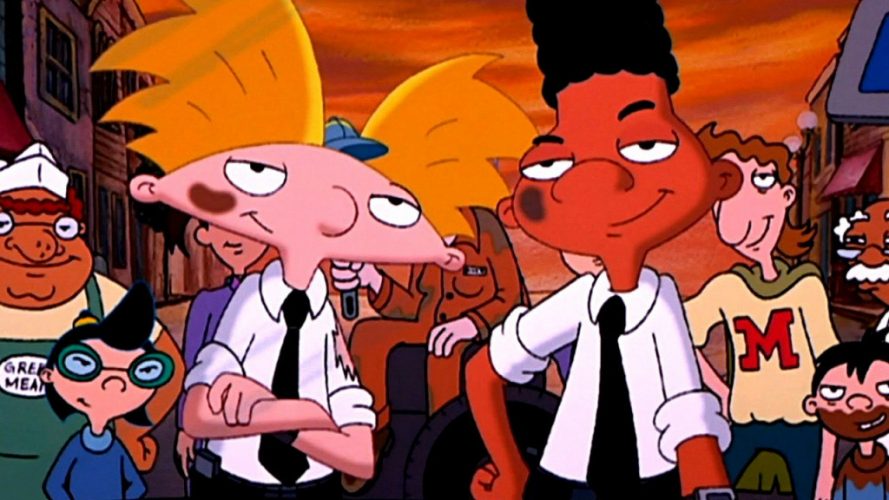 The second Hey Arnold film in this list and the first film in the series, 'Hey Arnold: The Movie' deserves a lot of credit for starting the series of movie adaptations on the right foot. When a business tycoon named Mr. Scheck decides to re-establish Arnold's neighborhood into a huge fancy mall, Arnold and his best friend Gerald decide to stop him. With the intervention of a superhero and deep-voiced stranger, the kids go up against the industrialist. The fans of the fourth grader definitely weren't disappointed with this venture.
Read More: Best Animated Superhero Movies
4. Legends of Hidden Temple (2016)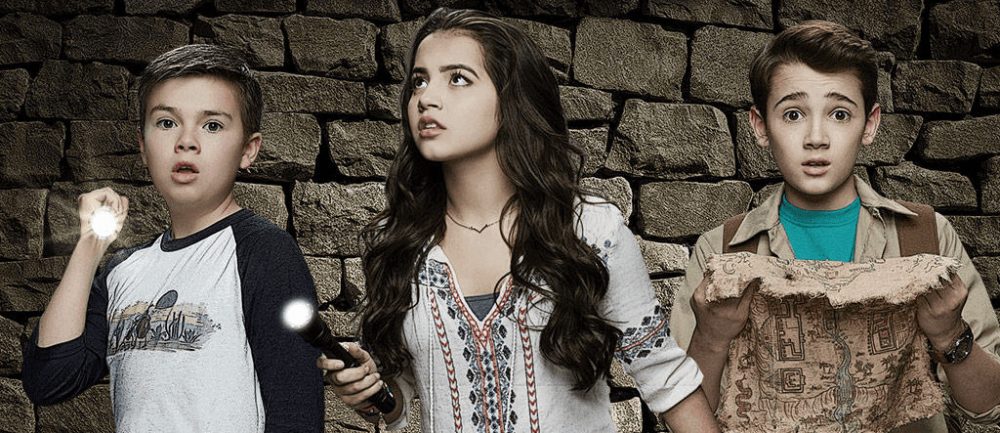 'Legends of the Hidden Temple' is a made for TV movie which is based on the popular game show only 90's kids will know. The show features a mysterious temple filled with lost jewels which is guarded by Mayan temple guards. Siblings Sadie, Noah and Dudley find themselves in a precarious situation when they decide to ditch the tour of 'Hidden Temple' theme park to pursue the hidden mysteries behind it. Much to their surprise, the legends behind the temple turns out to be true as they must survive various traps while solving the puzzle of the temple in order to get out of there, alive.
Read More: Best Foot Fetish Movies of All Time
3. The Rugrats Movie (1998)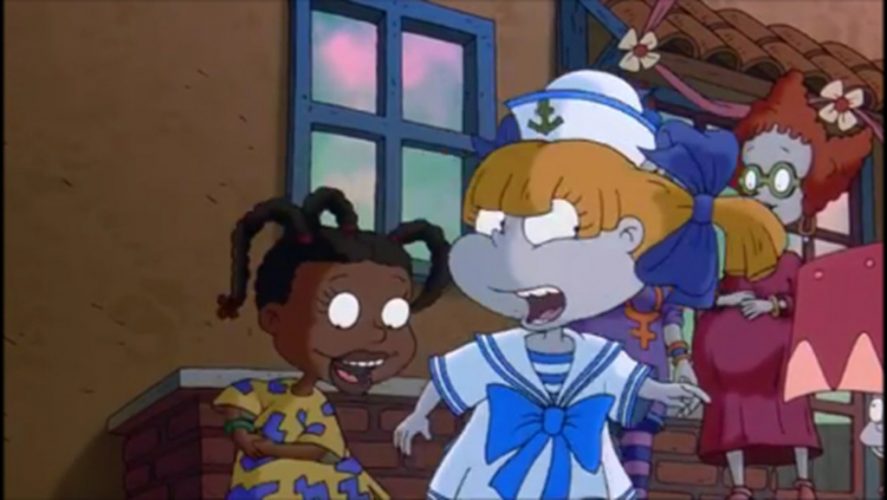 Based on the television series 'The Rugrats', the film was the first venture of Nickelodeon in animated film making. In the movie, Tommy has a baby brother Dil. Dil appears to be a real headache for the family as he's in constant need of attention and is spoiled. Their father tries to mend the uneasiness between the two but after another incident decides to take Dil back to the hospital. During their reckless driving, the baby is lost along with other babies in the woods. They also get entangled with a circus party and the film is all about if the family members can again reconnect with each other.
Read More: Best Chess Movies of All Time
2. Good Burger (1997)
Dexter Reed is forced to work for a summer job because of his foolishness and befriends dim-witted Ed in Good Burger. Good Burger is struggling as the new up and coming Mondo Burger threatens to establish a monopoly in Burger chain. Ed's secret sauce saves Good Burger but Dexter soon realises that Ed was the reason behind his plight in the accident in the first place. He decides to use Ed's gullibility to extort money and pay off debts. As the competition heats up, Mondo Burger tries to lure Ed into giving up the sauce's secret. One thing leads to another and Dexter and Ed discovers the presence of an illegal substance in Mondo Burger to enhance its taste. The film was a fun riot with an excellent chemistry between the leads on exhibition.
Read More: Best Disney Live Action Movies
1. SpongeBob SquarePants Movie (2004)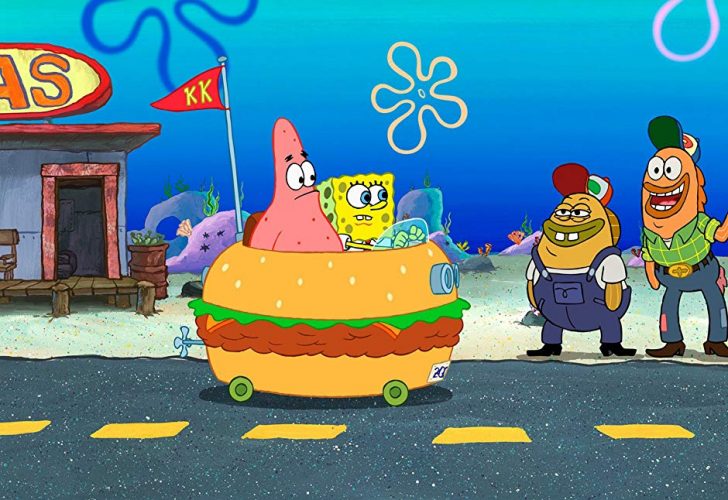 Arguably the most famous film in this list, SpongeBob SquarePants Movie grabbing the number one spot in best of Nickelodeon movies is no surprise. We follow the journey of SpongeBob, Patrick and Squidward. There's a change of setting as the story focuses on King Neptune's stolen crown, away from the town of Bikini Bottom. SpongeBob and Patrick go on the mission to retrieve King Neptune's crown in six days and they face many evils on their path. While they are away, Bikini Bottom is being taken over by Plankton. The film is true to the spirit of laid back comedy of SpongeBob series for kids and an escapist fantasy adventure stoner comedy for adults.
Read More: Best R-Rated Superhero Movies