Millions of humans have found a natural inclination towards limbs, coveting them for their shape and curves. With esteemed psychoanalysts like Sigmund Freud having taken time to discuss the 'guilty pleasure,' foot fetish has found its way to mainstream media. It is not a secret behind closed doors anymore. There is no harm in being a foot lover as it is now considered as just another 'obsessive liking' for an otherwise ordinary organ. If you have never heard of this before and want to analyze a few symptoms you think you may have experienced in the past, then this list will showcase characters from films that have a sequence dedicated to foot fetish fans out there.
15. Big Trouble (2002)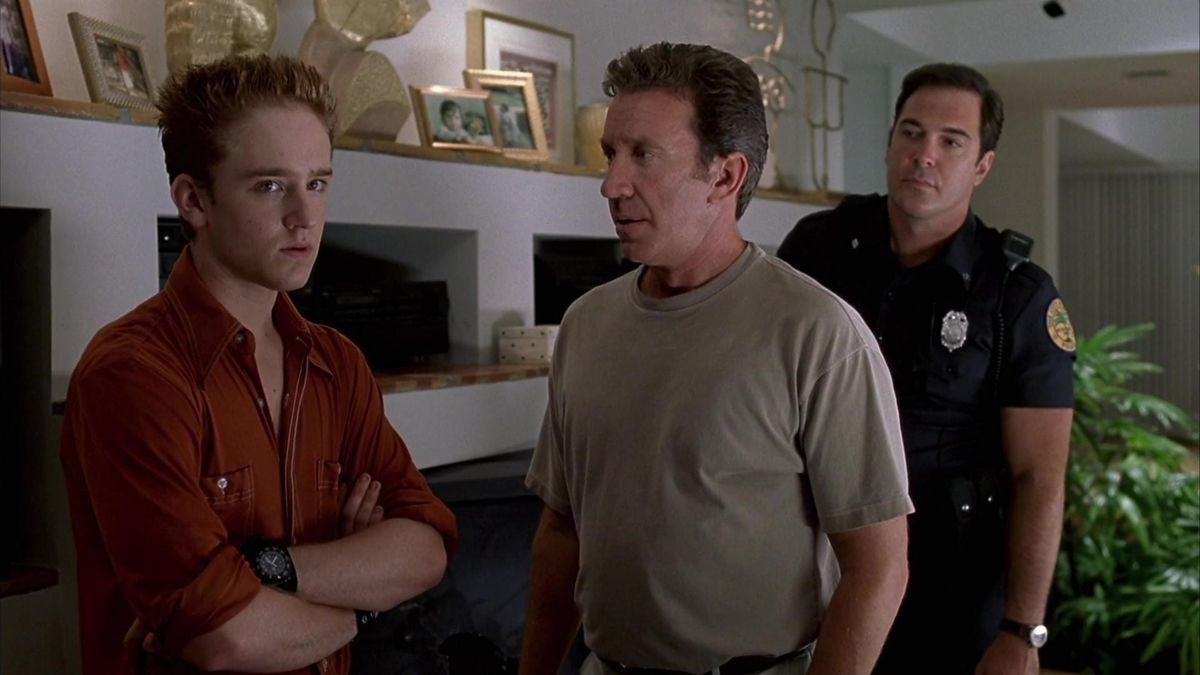 This comedy gangster flick has the lives of high rollers get entangled with lowlifes, leading to a parade of situational comedy scenes. The film was not well received despite having a talent-heavy cast. The film has one scene, in particular, favoring the foot fetish fans where the character Arthur Herk – a wanted money swindler played by Stanely Tucci creepily advances on his housemaid, played by Sofia Vergara, with the pretense of giving her a foot massage to eventually gulp the front of her foot into his mouth. The maid is startled by this bizarre activity and flees the scene. You can check out the movie here.
Read More: Best Nonlinear Movies of All Time
14. The Little Death (2014)

Directed by Josh Lawson, this is an Australian sex comedy that deals with love, sex, relationships, and the taboos surrounding them. Stressing on ecstasy that is purely sexual, it explores the lives of multiple people through a multi-story narrative wherein each person has a unique erotic fetish. Needless to say, foot fetish is one of them. The movie stars Josh Lawson, Bojana Novakovic, Bojana Novakovic, Patrick Brammall, and T. J. Power. You can stream the movie here.
13. Jackie Brown (1997)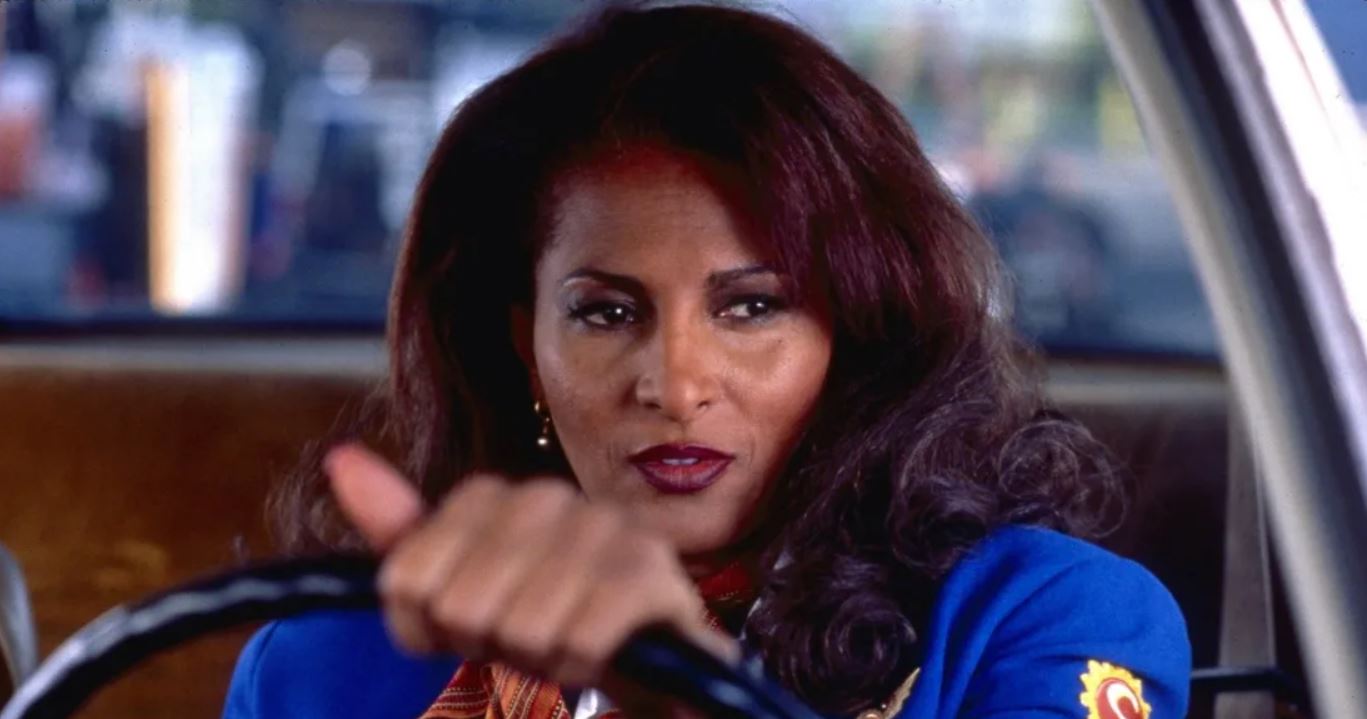 Unfolding the worlds of black market gun runners and assassins, 'Jackie Brown' is another gold-plated thriller from Quentin Tarantino's body of 'unmatchable' works. Jackie Brown has a rugged Robert De Niro playing Louis Gara, an ex-convict and a close friend of a gun runner named Ordel Robbie, played by Samuel L. Jackson. In a sequence where Louis and Ordel meet at Ordel's home, watching clips of women in bikinis explaining new guns in the markets, Tarantino teases the spectators with a foot that covets attention.
Casually entering the sequence is 'Bridget Fonda's' character, Melanie, who happens to be an unambitious surfer living with Ordel. She slouches down on the couch after serving the drinks and teasingly keeps her feet right next to the glass. Consciously or not, she moves her bare feet full of toe rings in a seductive manner at which Louis flashes a glance. The scene is too small for anyone to call it a 'foot fetish' manifestation but does have an underlying play that evokes sensual thoughts nonetheless.
Read More: Best Prison Escape Movies of All Time
12. Lolita (1997)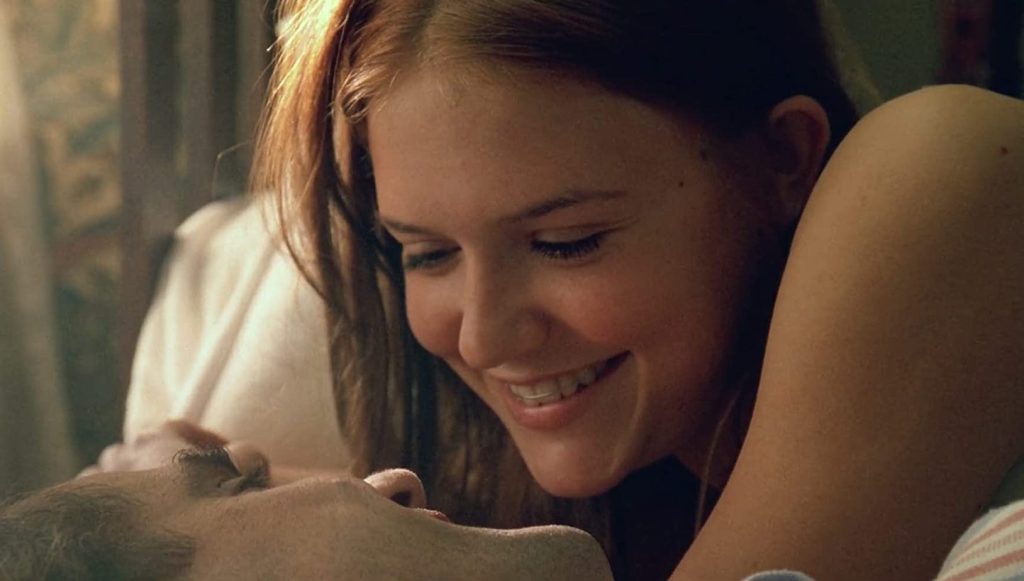 Based on the acclaimed novel of the same name, the film uncovers a sinful relationship between an adolescent girl and her stepfather. Luring the girl in with his paternal charm and care, Humbert, played by Jeremy Irons, performs magnificently as the man who covets his stepdaughter. Playing Lolita is Dominique Swain, who, while traveling with the man, is seen placing her foot on his mouth while using the other one to caress his genitals. You may watch the film here.
Read More: Best Death Movies of All Time
11. Cherry Falls (2000)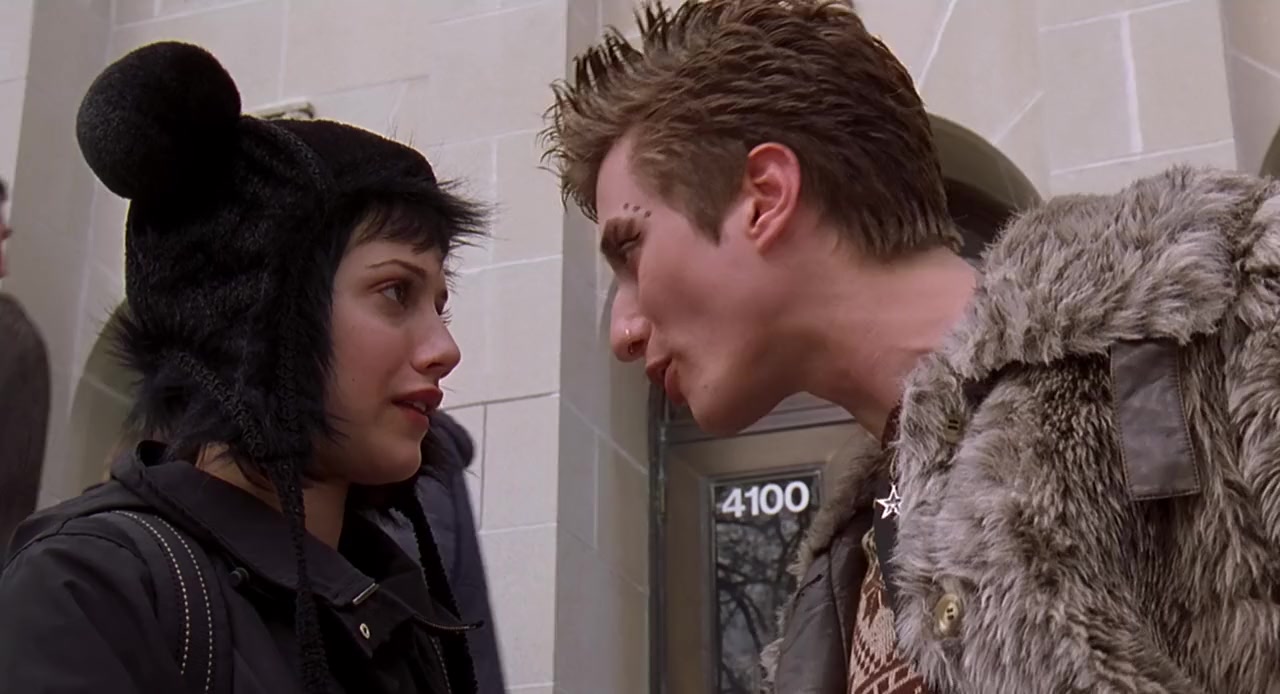 The late Brittany Murphy starrer had a slasher plot, with a serial killer targeting virgins from the town of Cherry Falls. Brittany Murphy plays Jordy Marken, who resembles a milder version of Sydney Presscot from 'Scream.' The movie thrives in sex and gore, with one scene captivating us particularly. In the scene, we see Jordy's boyfriend giving her a foot massage. The scene slowly turns more sensual with him sucking her toe and she teasingly beating, kicking the sides of his face with her foot and saying, "Bite it."
Read More: Best True Story Movies of All Time
10. Weapons of Mass Distraction (1997)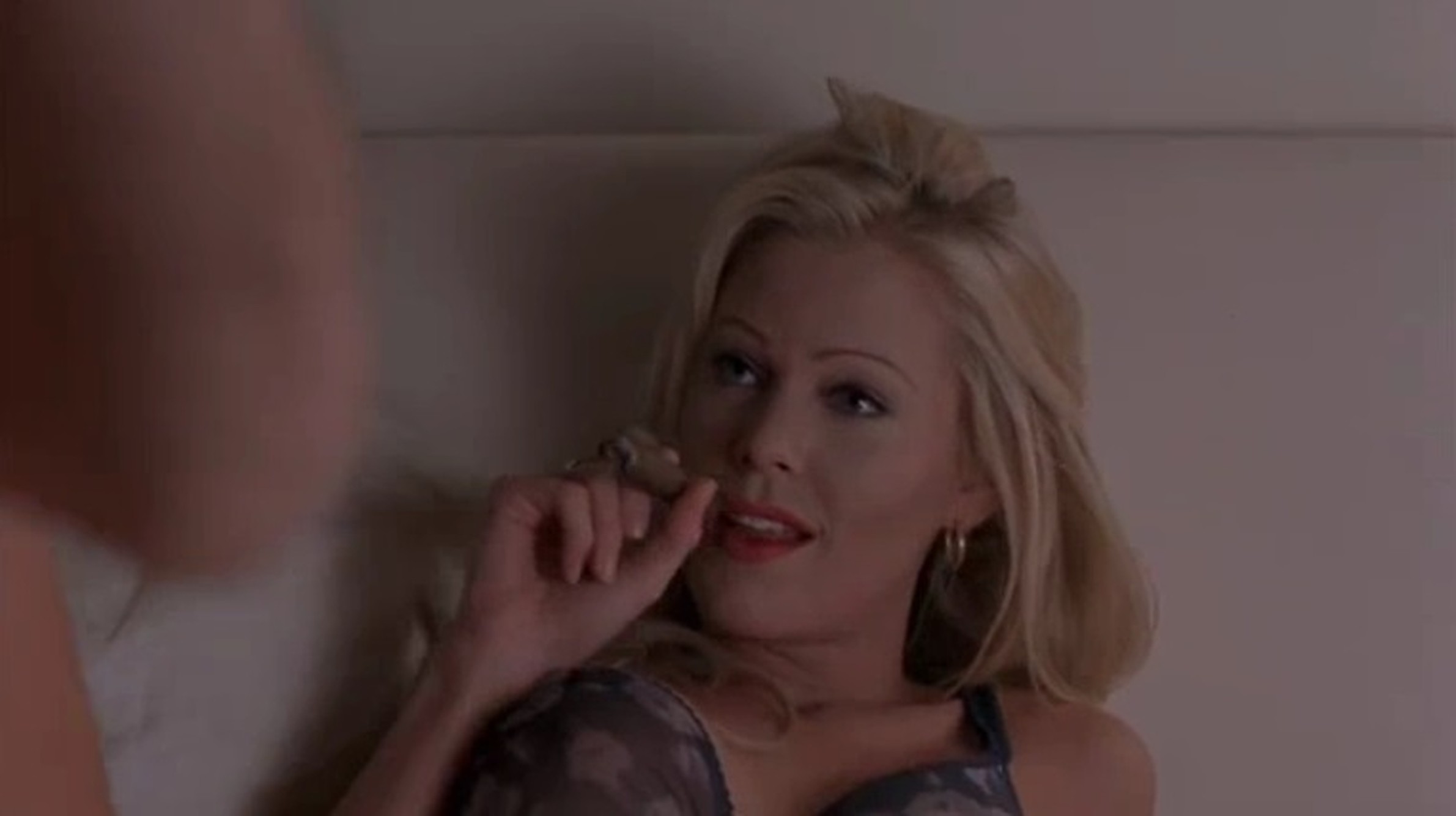 The 1997 Television film had Ben Kingsley playing Julian Messenger, a wealthy man who fights his way to win against another filthy rich adversary, Lionel Powers, played by Gabriel Byrne. The same man who donned the role of Gandhi is seen in a much compromising bedroom sequence where he is offered a cigar by the voluptuous Cricket Page (played by Heidi Mark) in her bikini. Instead, he reciprocates the favor by sucking her toe, to which she responds with a devious smile.
Read More: Best Spy Movies of All Time
9. Fugitive Pieces (2007)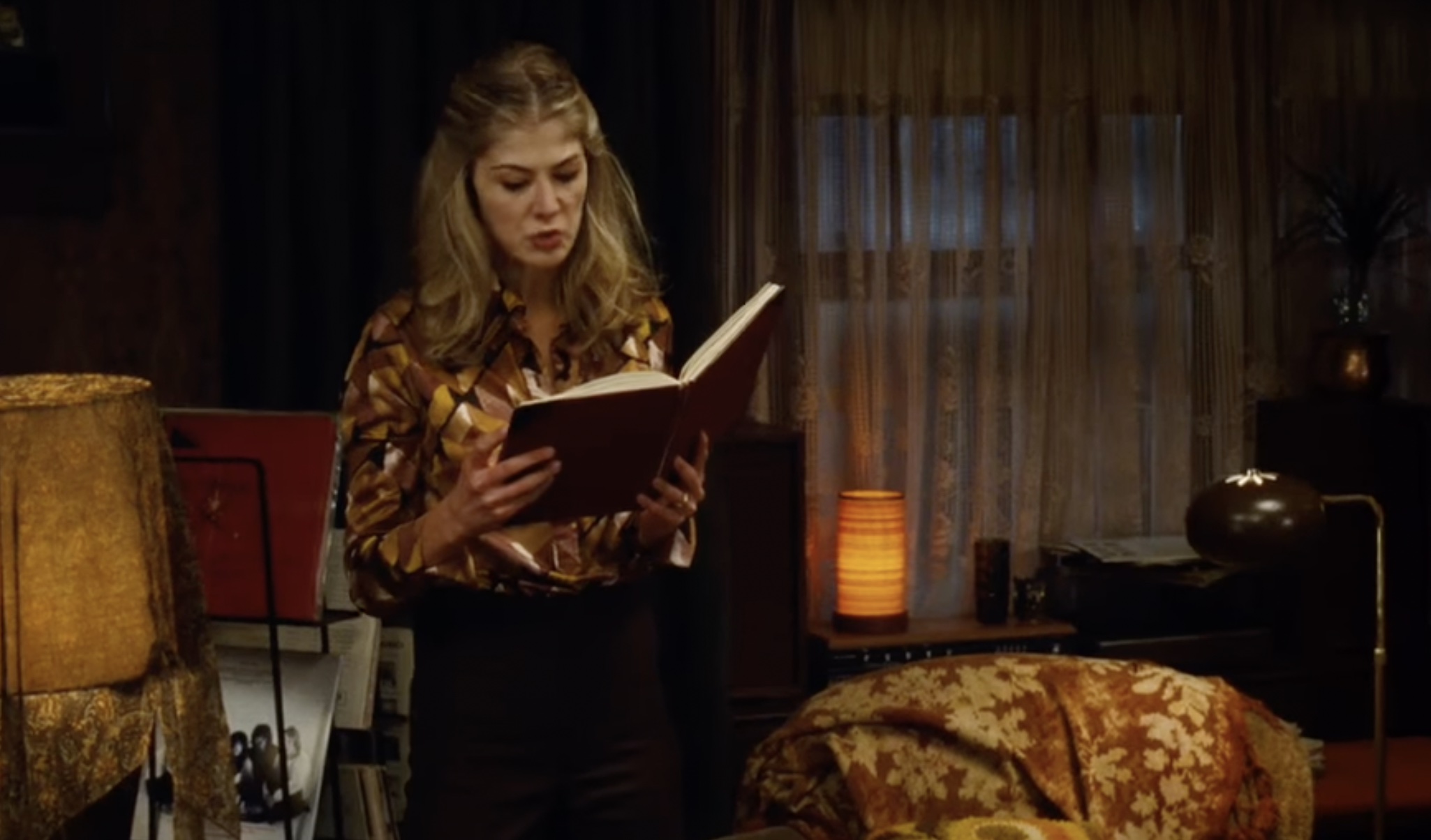 The poetic film narrative covers the story of a traumatized WW2 survivor named Jakob Beer, who lives with ghosts of his past. Playing the protagonist is Stephen Dillane, and his love interest happens to be the equally enticing Ayelet Zurer. Once they find love, the film slowly takes us to an intimate scene showing Jakob Beer's fragile moments with the love of his life. Poignantly exploring Michaela (Ayelet Zurer), he flows gently to settle on her toes as he nibbles on them, almost translating sexual pleasure into the poetic unfolding of instinctual feelings. You can watch 'Fugitive Pieces' here.
Read More: Best Hipster Movies of All Time
8. Death Proof (2007)
Arousing needless sexual feelings within the spectators, Tarantino's 'Death Proof' aka 'Grindhouse: Death Proof' has a scene that, even though short, is to the point. With the character Abernathy (Rosario Dawson) sleeping in the back seat with her feet resting on the frame of the back door glass, we see Stuntman Mike (Kurt Russel) touching her toes first and smearing them with his saliva. The sequence feels like the director teasing us by feeding on our hidden love for forbidden sensual pleasures. You may watch it here.
Read More: Brain Teaser Movies With Answers
7. Johnny Be Good (1988)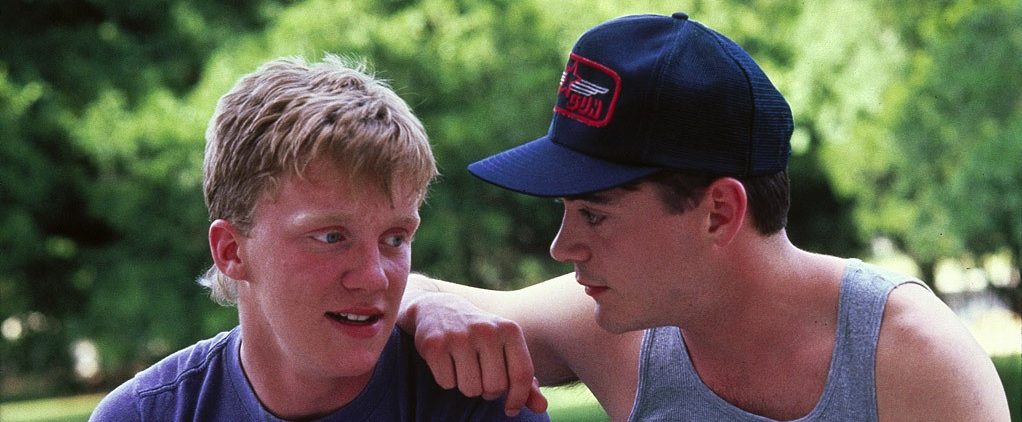 Uma Thurman's debut film with Robert Downey Jr. playing a side role (Surprise!), 'Johny Be Good,' tells the story of a high school student who finds celebrity status after becoming a prominent school football team player. Johny, played by 'Anthony Micheal Hall,' has the electrifying chemistry brought forth by Uma Thurman in a bedroom sequence where she sensuously scrapes her feet along Johny's face. You may watch 'Johnny Be Good' here.
6. The Dreamers (2003)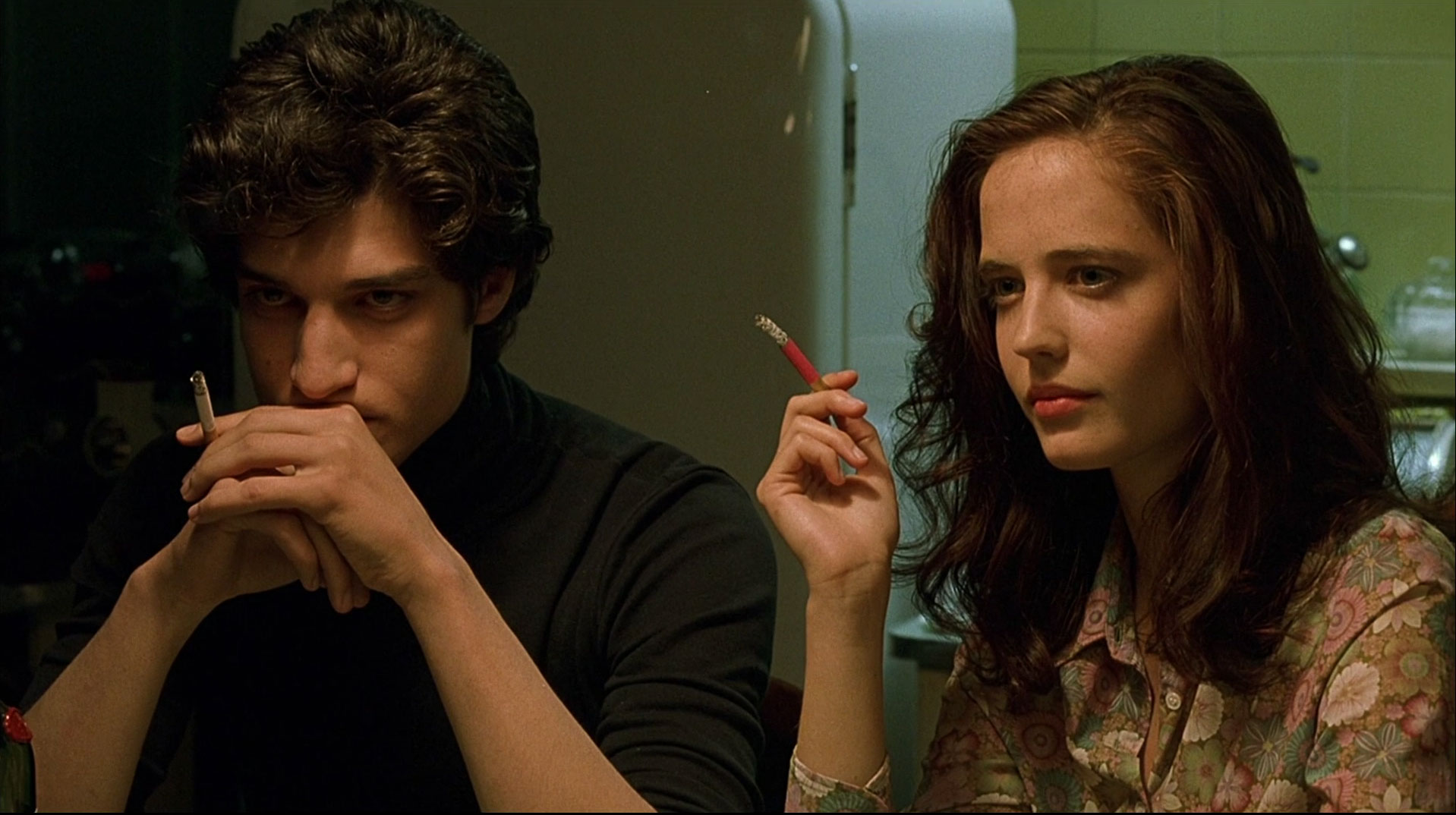 Directed by Bernardo Bertolucci, 'The Dreamers' is a romantic drama starring Eva Green, Louis Garrel, and Michael Pitt. It is set against the backdrop of May 68 aka the 1968 riots in Paris that was a result of protests by far-left student groups. It centers on three students, Matthew, an exchange student from America, and siblings Theo and Isabelle, all of whom share a common passion for cinema. As they spend time together, exploring their mutual passion as well as their bodies through orgies and sexual threesomes, we are subjected to two different kinds of fires, one that burns down buildings and another that burns the soul. How the trio maneuvers through the two kinds of fires is what we see in the movie. If you are in for some toe-sucking and face-rubbing with soles, 'The Dreamers' offers just that.
5. Once Upon a Time in Hollywood (2019)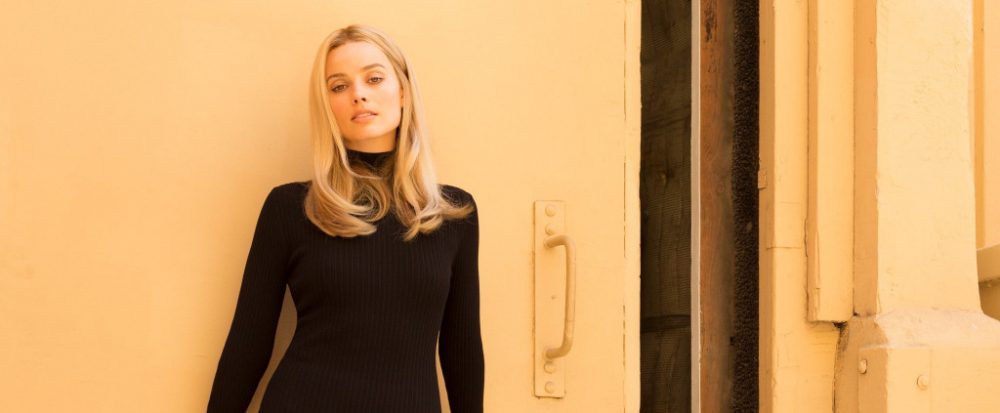 Any listicle on foot fetish shall remain incomplete without this Quentin Tarantino directorial. Starring Leonardo DiCaprio, Brad Pitt, and Margot Robbie in the leads, the film borrows from historical events in 90s Los Angeles and tells the story of Rick Dalton, a famed actor, and his dear friend/stunt double Cliff Booth. Margot Robbie plays real-life actress Sharon Tate, and it is her feet that get special treatment, including a scene where we see her watching her movie in a theater with her feet on top of the seat right in front. Brad Pitt, who won the Best Supporting Actor Oscar for the film, even thanked Margot Robbie's feet, addressing them as a separate entity. Such was their significance. To find out for yourself, you can stream the film here.
Read More: Best Kidnapping Movies of All Time
4. From Dusk Till Dawn (1996)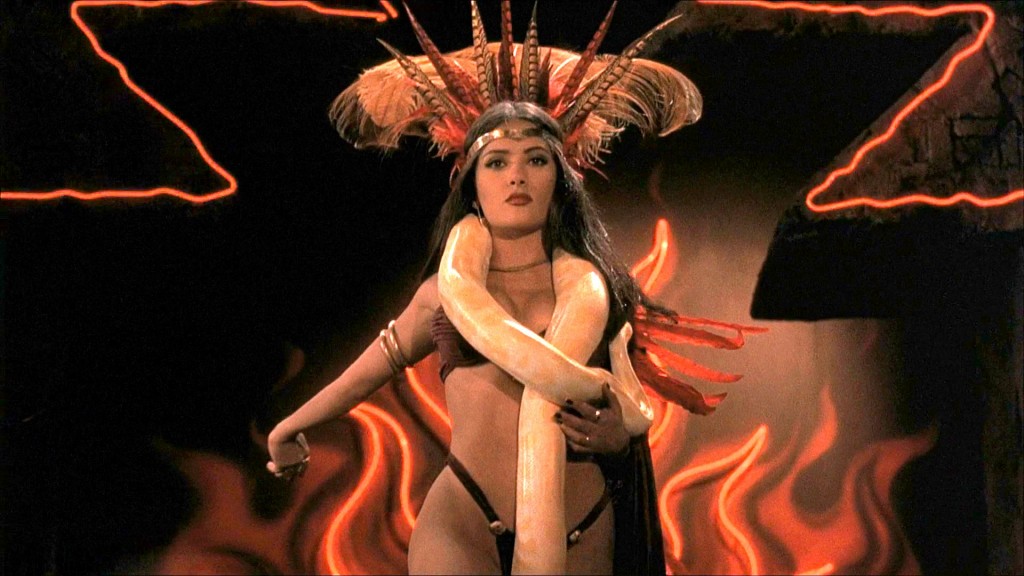 Need we say more? Yes, the Salma Hayek sequence where she pours down a drink along her bare legs to the mouth of Tarantino as he drinks out of her toes. The scene is an iconic one for showcasing an almost naked Salma Hayek with a python coiled around her to add to the fiery sexual atmosphere. You can stream the film here.
Read More: Best Directorial Debuts of All Time
3. Higher Ground (2011)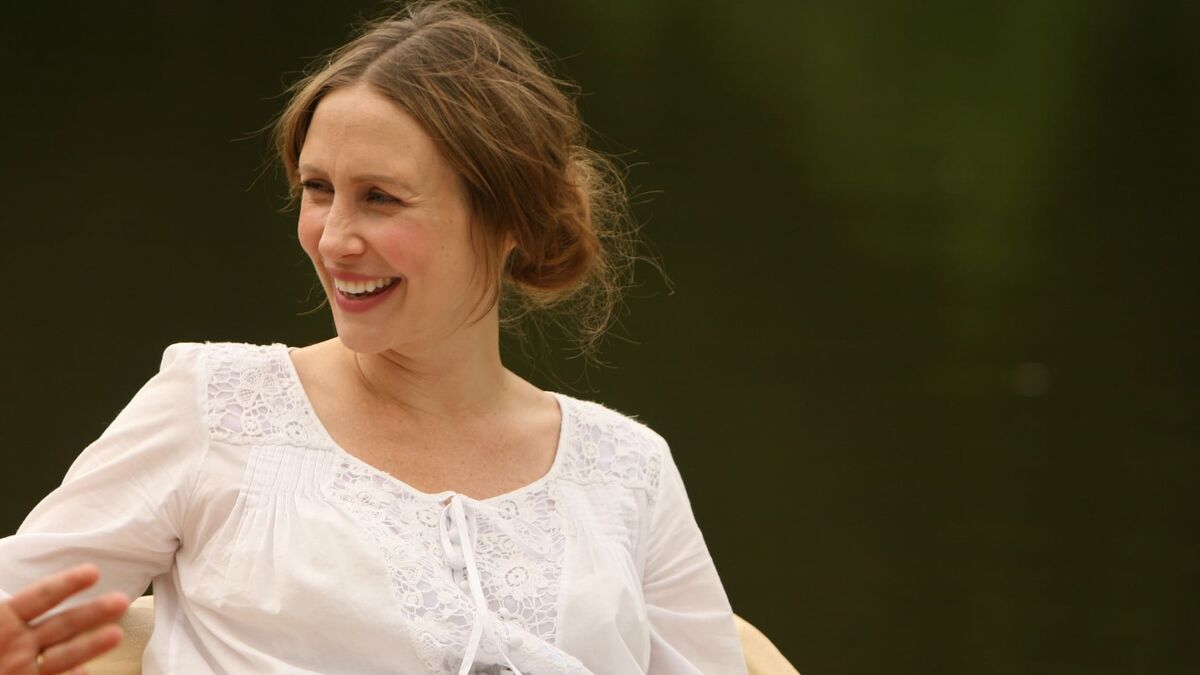 Vera Farmiga's directorial debut sparks a story about a community obsessed with Christianity and, at times, referring to themselves as 'Jesus Freaks'. The film has Vera starring as Corinne Walker and Dagmara Dominczyk playing Annika, Corinne's closest friend. In one scene where Annika amuses herself by massaging Corinne's legs, we see Corinne drifting off into a wet fantasy dream involving Annika creaming her toes and sucking on them. She quickly snaps out of it, and we see Annika continuing to massage her feet. You can stream 'Higher Ground' here.
Read More: Best Movie Monologues of All Time
2. Brokeback Mountain (2005)
Playing Ennis Del Mar is Heath Ledger, who is also lured in by Linda Cardellini (Cassie Cartwright) to fall for her. Unable to comply with her calls, Ennis remains too impassive for Linda. In one of such affectionate scenes, we see Linda forcefully keeping her feet on Ennis and asking him for a 'foot rub.' This doesn't entice Ennis as much as it does the audiences, but Linda's mischievous eyes using seduction as a method to find love does come across as remarkable. You can stream the movie here.
Read More: Best Drug Movies of All Time
1. Knight of Cups (2015)

Probably the most talent-heavy 'foot–love' scene, 'Knight of the Cups' stars Christian Bale as a comedy writer who lacks direction. After a series of empty flings, he comes across Elizabeth (Natalie Portman), and as they explore each other, flaunting in a languid narrative, Bale's character, Rick, is offered by Elizabeth her right foot. The sequence is short but has enough triggers to see the legends at their peak performances. You can check it out here.
Read More: Best Holocaust Movies of All Time