Broadway – the stage where dreams and magic collide. Since the 18th century, Broadway theatres have been ruling the acting world of New York City with its wide-set of shows and heart capturing musicals. If you are a Broadway fan or even someone who is getting started and wants to know more about what it can offer you're on the correct page. Today we have brought to you the top Broadway shows of all time which you should watch at least once in your life. These stage shows with varied topics, fabulous performances, and heart-wrenching music are sure to take both your breath and heart away. Enjoy them and tell us what you think. Cheers.
14. Mean Girls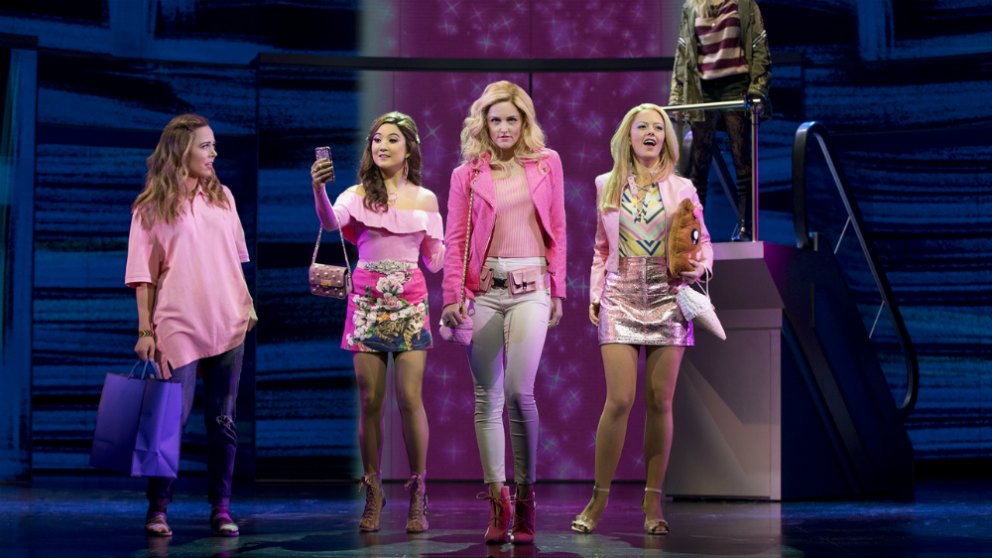 If the title inspires in you an image of Lindsay Lohan trying to push Rachel McAdams her nemesis in front of a bus you have got the correct one. Following the story of the new girl Cady in a new city and school where she wants to become the popular girl or the Queen bee, Mean Girls is a typical young age drama and a bildungsroman all mixed into one entertaining musical. Unlike many others in the list, this musical was adapted from a movie of the same name rather than the other way around, which was in turn inspired from the book Queen Bees and Wannabees. If you don't watch this one for the insight into a teen girl's life, at least watch it for the entertaining and hot version of the Jingle Bell Rock.
Read More: Best Intelligent Movies Ever Made
13. Matilda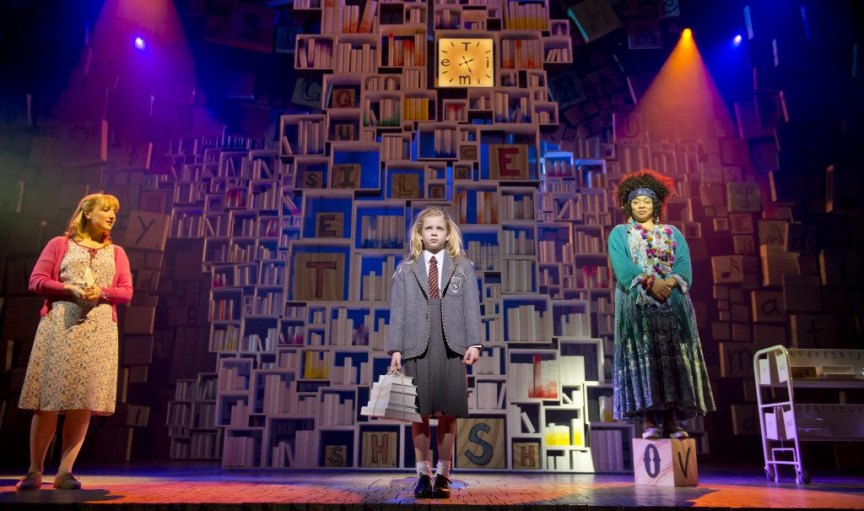 Based on a 1988 Roald Dahl novel of the same name, the story follows an eight-year-old girl Matilda who has telekinetic powers which she wants to use to help other people. With her supernatural skills and cheeky intelligence Matilda overcomes the obstacles life throw throws at her and helps her teacher reclaim her life. This beautiful supernatural drama of the children was adapted into Broadway in spring 2013 by Dennis Kelly and has been winning young and old hearts ever since.
Read More: Best Gangster Movies of All Time
12. Wicked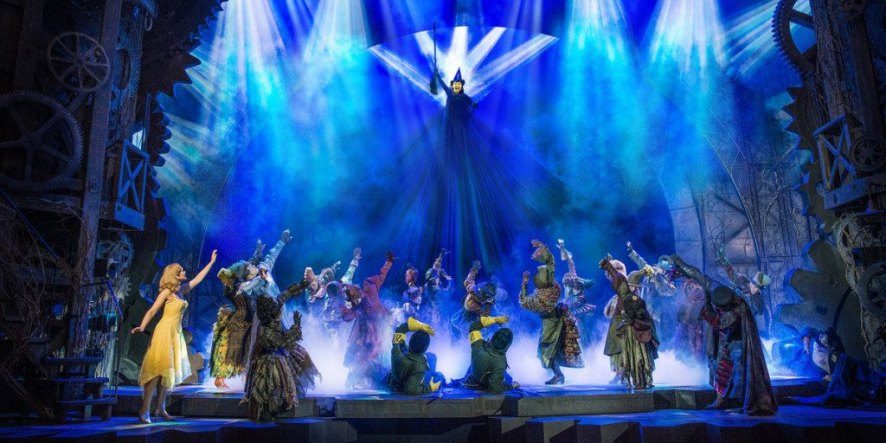 A retelling of the 1939 Metro-Goldwyn-Mayer film 'The Wizard of Oz' which was in turn inspired by L. Frank Baum's classic 1900 novel, Wicked tells the story of the magical land of Oz through the point of view of the two witches. Elphaba, the wicked witch of the west and Glinda the white witch, are sisters. However, due to having opposite personalities and predilection towards evil and good respectively, they fall prey to the strange events happening in Oz. It debuted on Broadway in October 2003 after initial try-outs and this year it became the sixth longest-running Broadway show. A little magic, a little evil and everything in between; this is Wicked.
Read More: Best Superhero Movies of All Time
11. Mamma Mia
A jukebox musical written by British playwright Catherine Johnson and based on the songs composed by Benny Andersson and Björn Ulvaeus, this is Mamma Mia. Including superhit numbers like Lay All Your Love on Me, Knowing Me, Dancing Queen and many more, Mamma Mia is the ninth longest running show in Broadway history and seventh longest in West End. The story follows Sophia who wants to find out who her birth father is and as such invites her mother's three suitors on her own wedding. She tests each of them in her own way to decipher who her actual father is and hence worthy of giving her away on the marriage. A happy go lucky musical this one has been adapted into a movie starring Meryl Streep and Pierce Brosnan.
Read More: Best Inspirational Movies of All Time
10. Harry Potter and the Cursed Child

After ruling the hearts of children and their childish parents all over the world for one and a half decade, JK Rowling has changed tactics and entered the theatre. Set 2 decades after the death of Lord Voldemort -can I take his name now?- Cursed Child follows the life of Albus Severus Potter, the son of Harry Potter. In an attempt to escape the shadow of his famous wizard father and escape the dark past of the Potters, Albus travels back in time to prevent Cedric Diggory's death but instead creates an alternate reality which is worse than the original one. The play opened on Broadway on 22 April 2018 and though it is too soon to say what it means for the Potter-verse, the positive reviews and the vast accolades the play has received till date, it is clear that it is yet another brilliant move. Rumours have it that the Broadway show will soon be adapted into a movie bringing back the original cast into the fold. Let's cross our fingers, shall we?
Read More: Best Psychopath Movies of All Time
9. Book of Mormon

A comedy musical which premiered on Broadway in 2011, the Book of Mormon although treading on a sensitive topic, turns out to be quite educational. Utilising dark and satirical comedy to hit its point home, Book of Mormon has garnered a lot of viewers and praise in a short span of time. The voracious appetite with which art and theatre lovers have absorbed this masterpiece is a thing to appreciate. The play is based on two Christian missionaries who are preaching the wonders of the Mormon religion in a remote Ugandan village. However, the residents who have more pressing issues are not ready to listen to them. The struggle between the two missionaries and the villagers creates an entertaining play which has been ruling Broadway for seven years.
Read More: Best Murder Mystery Movies of All Time
8. Beauty and the Beast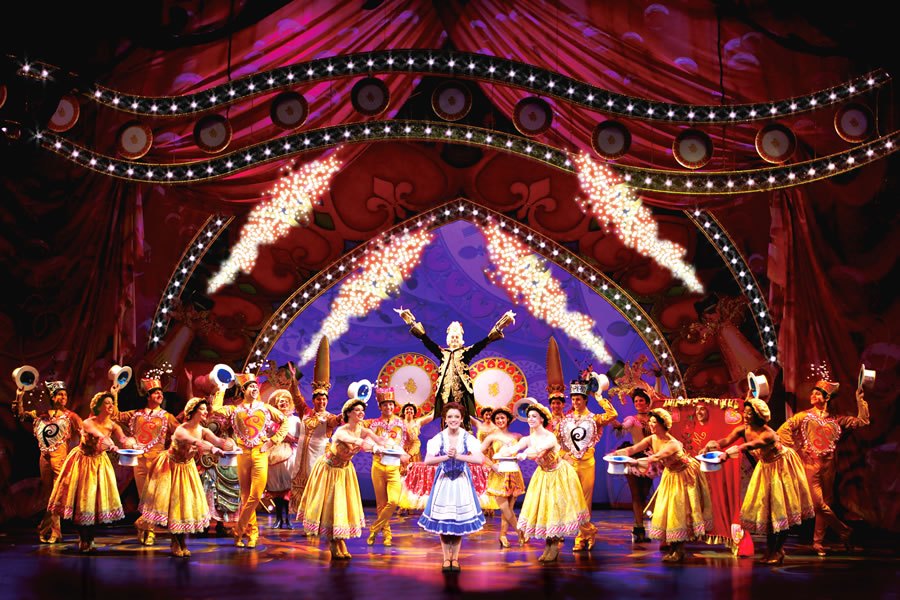 This is the tale as old as time, and the song as old as rhyme. Disney's classic Beauty and the Beast has been running since 1994 and is one of the longest-running Broadway show in the history. Having grossed 1.2 billion dollars in 17 countries, this Disney classic is a sight to behold. Based on Disney's animated movie released in 1994, the story revolves around an arrogant prince who because of his ego gets cursed by a fairy to become a beast resembling his internal appearance. He would remain so until he finds true love and that's where our beautiful heroine Belle comes in. The Beast finds his true love in Belle who is an independent and ambitious girl. Though an Emma Watson starrer released recently, the Broadway version is far better. And having seen it live, I can vouch for its magical experience.
Read More: Best Teen Movies of All Time
7. West Side Story

Well, apparently honour killing isn't limited to India. Set in the Upper West Side neighbourhood of New York City in the mid-1950s, this musical explores a rivalry between two street gangs: the Jets and the Sharks. With each one trying to protect their turf, the considerable twist comes when the best friend of the leader of Jets falls in love with the sister of the leader of Sharks. A bloody war ensues which makes the audience ask whether differentiation based on cast, creed, colour, and religion is worth it. A Musical which questions the roots of the American society, West Side Story has long been hailed as a Broadway classic.
Read More: Best Stalker Movies of All Time
6. Hamilton

Based on the life and death of the American founding father Alexander Hamilton, this musical breaks all boundaries of race colour, and creed. A sung-through and rap through musical describing the life story of Hamilton and other founding fathers like Lafayette, Aaron Burr and Thomas Jefferson, Hamilton has received a record-setting 16 Tony nominations winning 11 out of them. It made its Broadway debut in August 2015 and since then been praised a lot for its storyline and presentation. The casting of non-white actors as the founding fathers has garnered praise for the unique show leading to both critical and audience acclaim. Let's hope it continues to rock as it has till now in its short run.
Read More: Best Thriller Movies of All Time
5. Les Miserables
Les Miserables is the story of a French peasant Jean Valjean who is trying to escape his dark past. After serving 19 years in the prison for stealing just a loaf of bread and that too for his sister's starving child, Valjean is looking to start a new life. He breaks his parole and runs away after a bishop inspires him. On his tail is the ruthless Inspector Javert bent on catching him again. Full of mind-blowing performances and a well-knitted plotline Les Miserables is a must-see Broadway show. Plus the theatrics and the dazzling show is something you can't afford to miss. Though the tale of Les Miserables is a dark one, it is a welcome competition to the other ones on the list.
Read More: Best Sport Movies of All Time
4. The Lion King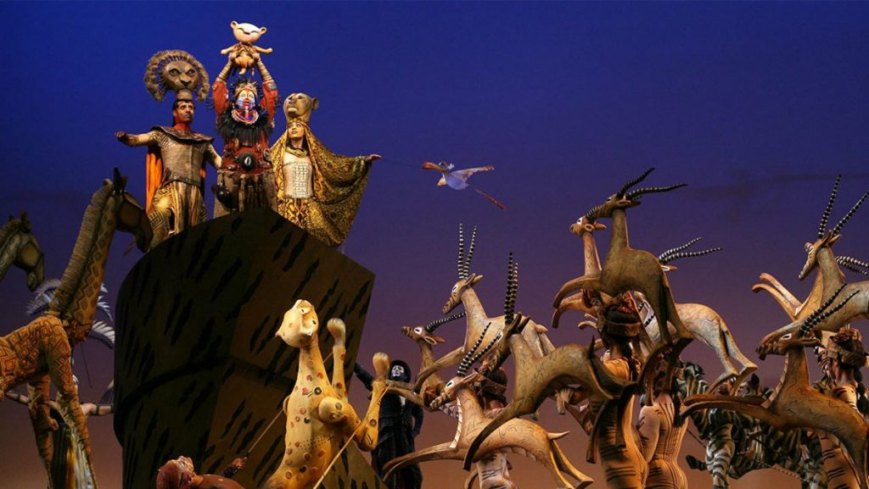 From the depths of the wild forest, welcome a story that has been ruling the dreams of the children and adults alike since the beginning of time. Well, atleast four decades. The Lion King is a story of betrayal, redemption, and revenge. But most of all it is a tale displaying how the love between family never dies. Mufasa, a lion, is the king of the jungle. When his son Simba is born, he starts preparing for the inevitable transfer of power from him to his worthy son. On the other side, Mufasa's jealous brother Scar is planning a throne toppling of his own. When Scar kills Mufasa and ousts Simba from the jungle, Simba will not only need to come back to take revenge for his father's death but also prove that he is a worthy king. With music from Elton John and lyrics by Tim Rice, this dazzling musical of the forest will surely take your breath away. Come and get drowned in the wild jungle tunes.
Read More: Best World War II Movies of All Time
3. Cats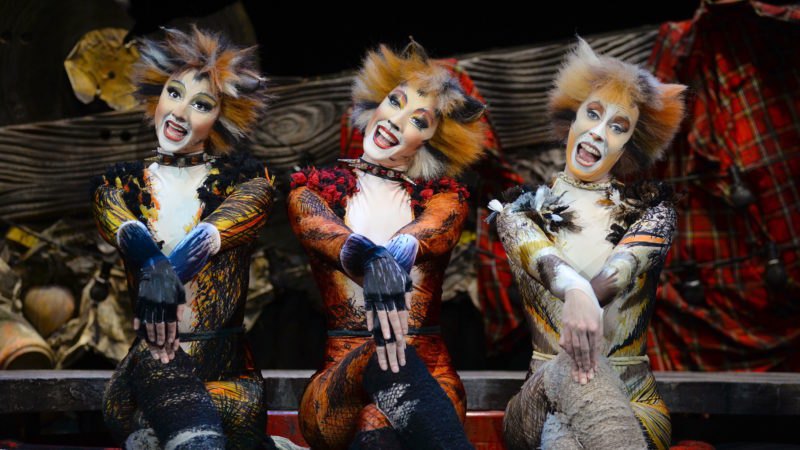 A one of a kind sung-through musical with no dialogues, Cats is a production of Lord Andrew Lloyd Webber. A legend of stage shows Webber has won an academy award and several Emmy awards in his career. Based on T.S. Elliot's Old Possum's Book of Practical Cats the musical describes the story of a tribe of cats called the Jellicles and their decision to choose a cat who'll be reborn after ascending to the Heaviside layer. A very entertaining and eyeball capturing show, Cats was the longest running Broadway show before it was surpassed by Phantom of the Opera and is currently the fourth longest-running Broadway show. If you are a fan of little furry creatures, Cats will be a journey to the world of furriness for you.
Read More: Best Philosophical Movies of All Time
2. Chicago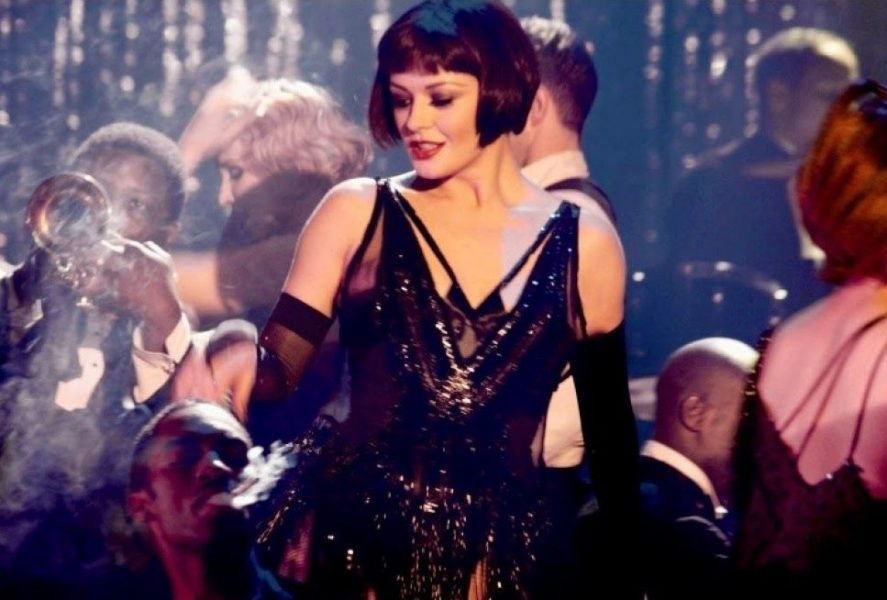 Well, who doesn't know about this one? Although this world-famous cabaret musical made its debut on Broadway in 1975 and ran until 1977; it was revived on Broadway again in 1996 and a year later on West End. Chicago's Broadway revival holds the record for the longest running revival, and overall is the second longest-running Broadway musical surpassed only by Phantom of the Opera. The plot follows the story of Roxie Hart and Velma Kelly, both vaudevillians. After killing their lovers, they are raised to the status of a celebrity by the famous lawyer Billy Flynn so that the audience sympathises with them and lets them go. A satire on the judicial system and celebrity criminals, Chicago has not only taken over the Broadway stage but also won several Academy Awards in its movie version.
Read More: Best Movie Sequels of All Time
1. Phantom of the Opera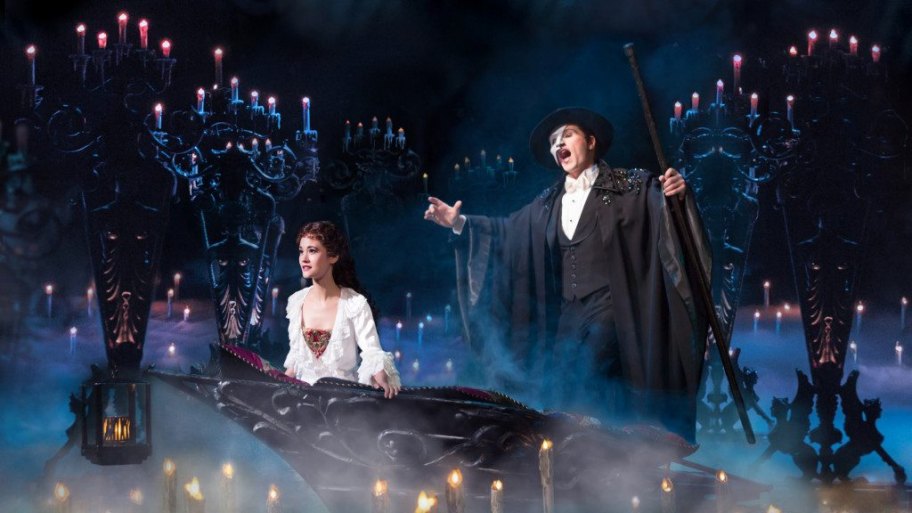 Based on the Gaston Leroux book of the same name, Phantom of the Opera is the longest-running Broadway show of all time and the second longest running show at West End after Les Miserables. The heartwrenching love story of a supernatural love triangle between the gorgeous Christine, her love interest Vicomte Raoul, and the Phantom of the Opera adorned with the ageless music of Andrew Webber has long been enticing the audience. The story follows a theatre actress Christine who has been taught in the art of Opera by a mysterious man who calls himself the Phantom of the Opera. When Christine falls in love with her childhood beau Raoul the mysterious musical ghost sets on claiming her love back and in the process sets off a chain of events that lead to an unexpected conclusion. The story as such is not as dazzling as the performance, the setting, and of course the world-famous title song. The passion, ruthlessness, and the solitude on the face of Phantom is something you can hardly resist unless you're not a human. If you haven't seen this, see it now. You can also for a feel of the experience check out the 2003 film starring Gerard Butler and Emmy Rossum.
Read More: Best Cult Movies of All Time