With Netflix's 'Big Vape: The Rise and Fall of Juul' exploring the way an e-cigarette startup took over the world before unintentionally driving an epidemic, we get a docu-series unlike any other. After all, it incorporates not just archival footage but also exclusive interviews to really shine a light upon the world of nicotine-centric vapes as a complete alternative to tobacco-filled cigarettes. It thus comes as no surprise there's significant mention of Co-founder Adam Bowen — so now, if you simply wish to learn more about him as well as his current standing, we've got you covered.
Who is Adam Bowen?
Although Adam was quite young when he first developed an unwavering passion for the critical sciences and design development, he never seriously thought he could make a career out of it. Therefore, shortly following high school graduation, he began attending the private liberal arts Pomona College in Claremont, California, to earn a Bachelor's in Physics while also honing his skills. He actually graduated in 1998, only to soon utterly dedicate himself to Product Design upon hearing of its concept for the first time — he even enrolled at Stanford to pursue a Master's in the same.
"I was always drawing things, designing things as a kid," Adam once said, according to the original production. "Airplanes, cars… you name it… I was just kind of naturally sketching these things." Yet little did anyone know this innate gift of his, combined with his competitiveness, engineering skills, plus technical research ability, would ultimately complement his program mate James Monsess' unwavering brilliance in art, development, as well as science perfectly. This due had reportedly come across one another during classes itself, only to quickly team up before moving along to work on many social-environmental projects as they'd realized they aligned.
Hence, once Adam and James got the idea of helping other internally conflicted smokers like them to quit while still maintaining some aspects without tobacco use, they immediately got to work. That's because they knew it wasn't cigarettes they loved; it was the doors it opened up in those moments of smoke — the social moments, the "hits," and the break from life's daily hustle-bustle. A random cigarette break thus offered them an unprecedented public health opportunity too, which the duo presented as a thesis during their final year at university before continuing to work on it even after graduation to make their dreams/hypothesis a whole reality.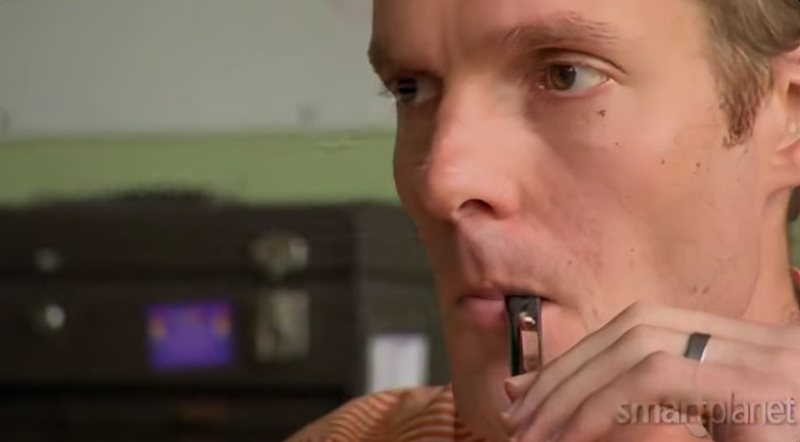 As per the documentary, Adam and James' primary mission was basically to save lives — they wanted to offer smokers an alternative that would neither cause lung cancer nor any other severe disease. So, while the latter worked on design, the former focused upon how to get their product working as efficiently as possible, meaning he did the study behind safe nicotine levels, which formula to use, and the way it would all come together without being way too harmful. Their first product was hence launched under the banner of Ploom in 2007, followed by PAX in 2011 (which largely unintentionally turned into a marijuana vaper) and finally came Juul e-cigarettes in 2015.
Where is Adam Bowen Now?
The truth is Adam served as Chief Executive Officer (CEO) at Ploom from 2005 to 2011, yet stepped back to the Chief Operating Officer (COO) role once it spun into a separate firm called PAX Labs. This move was partly prompted by the failure of their first product as well as James' willingness to evolve into a leader, according to the show, resulting in the former holding this new position for the ensuing year and ten months — from April 2011 to January 2013. We specify this period because the happily married father of three subsequently took on the title of Chief Technical Officer (CTO), which he maintained even after they became Juul Labs in June 2017.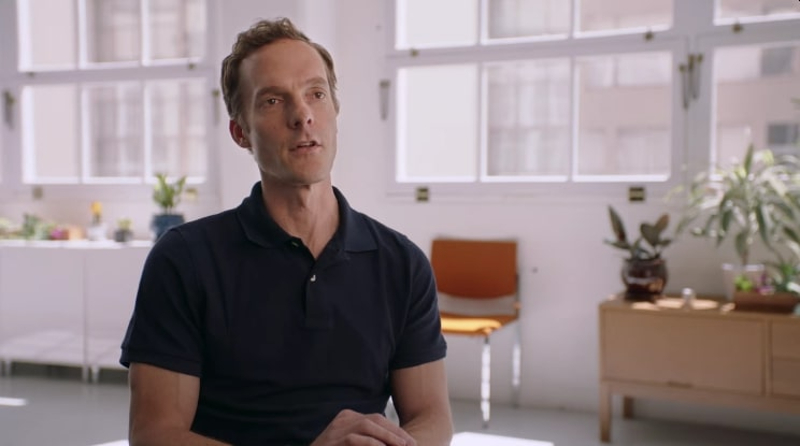 However, as per the documentary, once Juul's Board brought on executives from big tobacco companies to handle matters in late 2019 following all its legal troubles due to the way teens had undeniably grown addicted to their nicotine product, Adam decided to leave. He reportedly never wanted to be associated with anything tobacco-linked, but the last straw was allegedly his and James' position in the company being diminished to almost nothing – they were even moved to the "Founder's Office." Therefore, this San Mateo, California, resident as well as family man parted ways with Juul Labs without a word in February 2020, and since then, he has preferred to remain well away from the limelight.
Read More: Who is Richard Mumby? Where is He Now?