Max's 'Deane's Dynasty' provides a true insight into the lives of some of the most well-known people who call Bangkok, Thailand, their home. Among the various stunning couples featured in the show, we are introduced to Aerin Yuktadatta and Benja "Ben" Bencharongkul, who are gearing up to prepare for the next chapter of their lives in season 1 of the reality series. Given the ups and downs that the two seemingly had to go through, people are quite curious if the two have remained beside each other and what they have been up to since then.
Aerin Yuktadatta and Ben Bencharongkul's Journey Together
Seen together in the reality show, Aerin Yuktadatta and Ben Bencharongkul are both part of Bangkok's affluent circles. While the former has made a name for herself thanks to her skills as an artist, the latter is part of the well-known Bencharongkul family. The couple started dating each other sometime before April 2018 and seem to have grown quite of their respective partners. Creating various memories and learning more about each other, both were certainly in it for the long haul.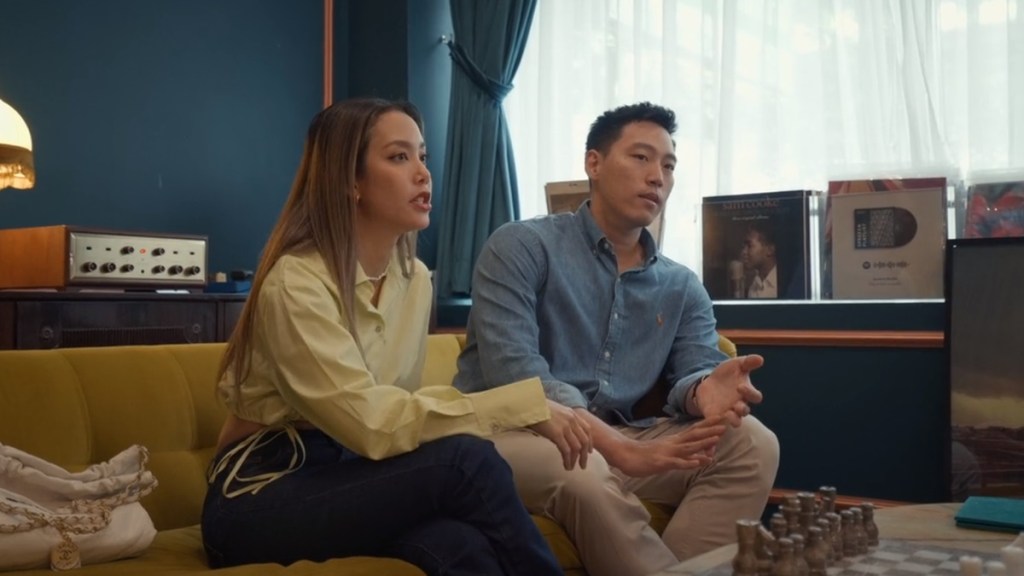 While many might expect an engagement to follow wedding preparations, Aerin revealed in the Max show that an abbot told Ben and his family that should the two get engaged, they would not get married. Instead, the abbot suggested that they directly start preparing for a wedding. While this sentiment did appease Aerin in some way, she did seem wistful about having lost the chance of being an officially engaged woman.
Given the affluence of both parties involved, Ben's family seemed firm that he and Aerin should get a prenuptial agreement. The bride-to-be certainly did not seem to mind the idea, feeling that it did make sense, and even asked Lydia Deane if she knew any marital lawyers. One thing that she and Ben seemed to not have come to an agreement on at the very start of wedding preparations was their timeline for a child. Aerin confessed that she was eager to be a mother, though Ben's family had insisted that he should wait at least a year, given that he had recently started a company. Hence, Aerin stated that while she would respect that idea, if she were to get pregnant anyway, she would welcome the news.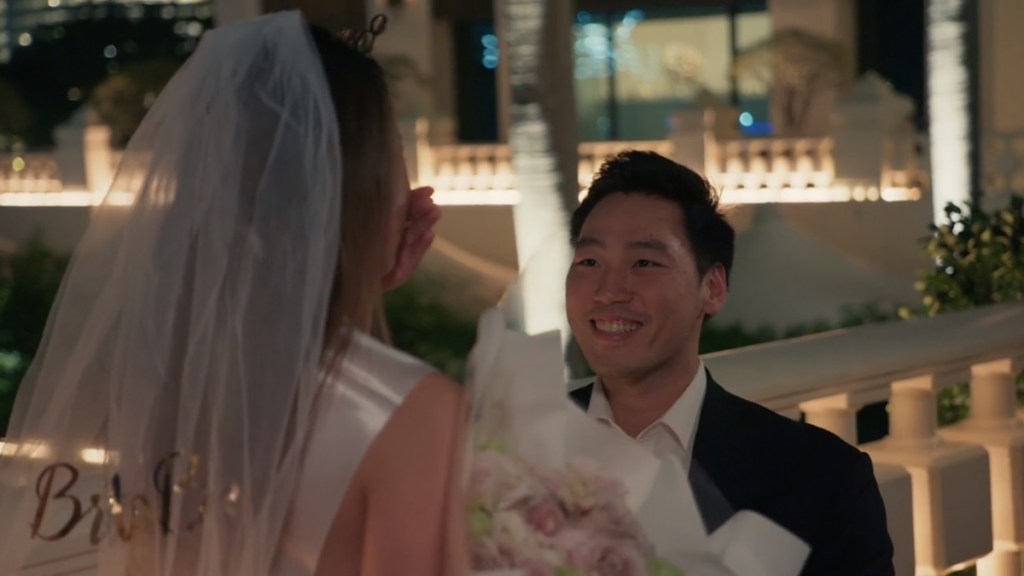 Over the course of the next few months, Aerin was indeed able to soften Ben's stance on children. However, she started to feel upset that she would not get a proposal despite having hinted about the same to Ben multiple times. Hence, she was pretty surprised when she met Ben at the end of her bachelorette party with a ring and ready to ask the question every girl dreams of. With almost all of their dreams having come true, Ben and Aerin were more than happy to tie the knot, with the bride being escorted to the altar by her brothers. The honor of being the ceremony's officiant belonged to Matthew Deane, who added his own flair to the event.
Aerin Yuktadatta and Ben Bencharongkul Are Still Married
We are pleased to share that Aerin Yuktadatta and Ben Bencharongkul's marriage took place on December 4, 2022, much to the joy of both the bride and the groom. "I've always dreamed of a fairytale wedding. Just like the ones straight out of a movie…," Aerin stated while sharing pictures of her wedding with her fans on Instagram. She also made a dedicated post to express her admiration for the wedding planners who helped her dream wedding become a reality. Following the wedding, Aerin changed her name to Aerin Y Bencharongkul.
In fact, Aerin and Ben seem to be getting closer than ever. Shortly after their wedding, the two traveled to various places across the world, visiting four cities in three countries within two weeks in April 2023. The affection between the two has certainly not diminished, as evident by the various loving posts that they often share on social media that hype up their receptive spouses. "You make my days brighter and nights warmer. Even my smile sparkles a little more. Love you hubs," Aerin stated in one such post on Instagram. We wish the newlyweds the best in their lives and hope that their future plans for their family as well as their careers are realized soon.
Read More: Lydia and Matthew Deane: Deane's Dynasty Celebrity Couple is Happily Married