For several decades, World Wrestling Entertainment, or WWE, has been captivating viewers of all age groups with its glamour, drama, and, of course, wrestling. Given just how much professional wrestling is loved across the world, with people of all age groups having once had a dream of being a part of the industry, it is no wonder that those who do make it are able to earn much respect and love from the people. This is certainly true in the case of Victoria Crawford, who dazzled the world under the ring name of Alicia Fox. However, the recent changes in her career have led fans to wonder about her current whereabouts. Let's take a look at the same, shall we?
Why Did Alicia Fox Leave WWE?
Born on June 30, 1986, in Ponte Vedra Beach, Florida, Alicia Fox grew up as Victoria Crawford alongside her sister, Christina Crawford. Interestingly, Alicia had been scouted by John Laurinaitis, who saw her in a fashion catalog thanks to her career as a model. Not long after, she signed a developmental contract with WWE in 2006, which stated that she would be starting with Ohio Valley Wrestling (OVW) for the first leg of her journey. On July 1, 2006, Alicia debuted as special guest referee Victoria Crawford in OVW, marking the start of a beautiful career. Her wrestling debut happened on September 6 of the same year as she entered the OVW arena as Tori during a battle royal match.
Interestingly, on October 20, 2006, the wrestler did win the OVW Women's Championship, but the accomplishment was unrecognized by the organization, with Beth Phoenix reclaiming the title the very next day. The debut of Alicia Fox herself happened during her time with Florida Championship Wrestling, having joined the group in 2007 after leaving OVW behind. However, in 2008, she finally became part of WWE's main roster, making her 'SmackDown' debut on June 13, 2008, posing as a wedding planner.
Over the next decade, Alicia was part of various WWE storylines that allowed her to establish a massively appreciating fanbase. However, Alicia was also active in the entertainment industry in other ways, as evidenced by her impressive television career. From 2013 to 2018, she appeared on 'Total Divas' in various capacities. Additionally, she has appeared briefly in 'Cupcake Wars,' 'Dominion,' 'Total Bellas,' and 'Drop the Mic.' Some of her WWE-related projects include 'WWE Tough Enough' and 'The Jetsons & WWE: Robo-WrestleMania!'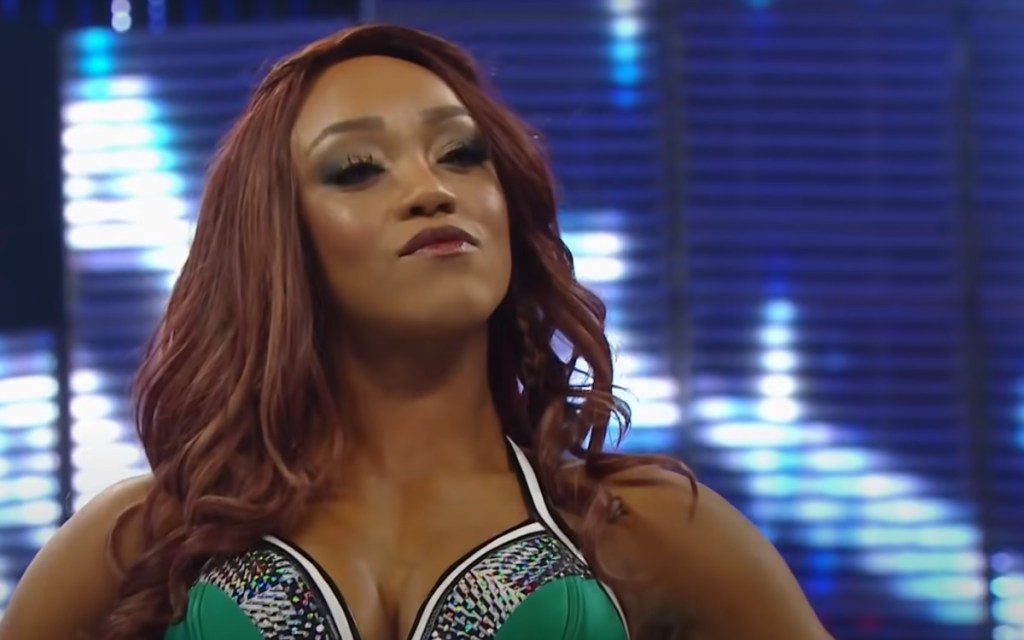 Having been an active member of the WWE organization until 2019, Alicia took a year-long break before coming back to the ring in 2021. However, her appearances became more and more rare, leading many to wonder if she was still a part of WWE, though, in early 2023, she stated that she was still under a contract by the company. Ultimately, on May 1, 2023, Alciia broke the news on the internet that she and WWE had parted ways. Over the years, Alicia has held some highly prestigious titles like the WWE Divas Championship and the WWE 24/7 Championship, marking her as one of the most accomplished in the field.
Nevertheless, it seems like there was no singular reason behind her exit from WWE since after her contract expired in April 2023, there was no call for it to be renewed. Since then, Alicia has reportedly admitted that she felt relieved after her exit from the company. Apparently, her reason for the same was the lack of communication from the organization during her 2018 tailbone injury and her time in the rehab center to counter her struggles with alcohol addiction. As of April 2022, she was sober for at least three years, as stated by Jim Ross.
What is Alicia Fox Upto?
Following Alicia Fox's exit from WWE, there were speculations that she might be retiring from the world of professional wrestling for good. However, she nipped the rumors in the bud in May 2023 by candidly stating that she would continue to wrestle in independent circuits. She even appeared at Reality of Wrestling's Summer of Champions event on July 15, 2023. Presently, she fights under the ring name of Vix Crow and has continued her reign as a respected professional.
Alicia partook in the Southbay Championship Wrestling's Femme Fatale event held on September 9, 2023. She is also scheduled for the Wrestlecade event on November 25, 2023, and has kept her fans informed about where she might be seen next. Additionally, the wrestler has her own line of merchandise that one can buy from her official website. Needless to say, Alicia's fame has not dwindled in any way, shape, or form, as evidenced by her Instagram following of over a million. We hope that Alicia continues to dominate the world of professional wrestling and will soon add more feathers to her cap.
Read More: Jazz: Where is Former WWE Star Now?