Ever since its premiere in January 1988, CBS' '48 Hours' has been delving deep into one true-crime tale after another to really shine a light upon the dark, twisted, sordid side of human nature. Thus, of course, its season 36 episode 'The Case of the Poison Cheesecake,' profiling the bewildering tale of Russia-born former New York dominatrix Viktoria Nasyrova, is absolutely no different. Yet for now, if you simply wish to learn more about the 2014 homicide of Alla Aleksenko as well as the former's alleged hand in the matter as her neighbor, we've got the crucial details for you.
How Did Alla Aleksenko Die?
At the age of 54, Alla had genuinely managed to build a good, happy, stable life for herself in her wondrous hometown of Krasnodar, which is located right near the Mediterranean Black Sea. However, this was not without challenges and hard work as she'd raised two kids as a single mother in the 1990s by constantly holding four or five jobs to give them the best possible opportunities. It thus comes as no surprise they were a tight-knit group, so when the matriarch failed to respond to every call/text on October 5, 2014, her daughter Nadia Ford knew something was wrong.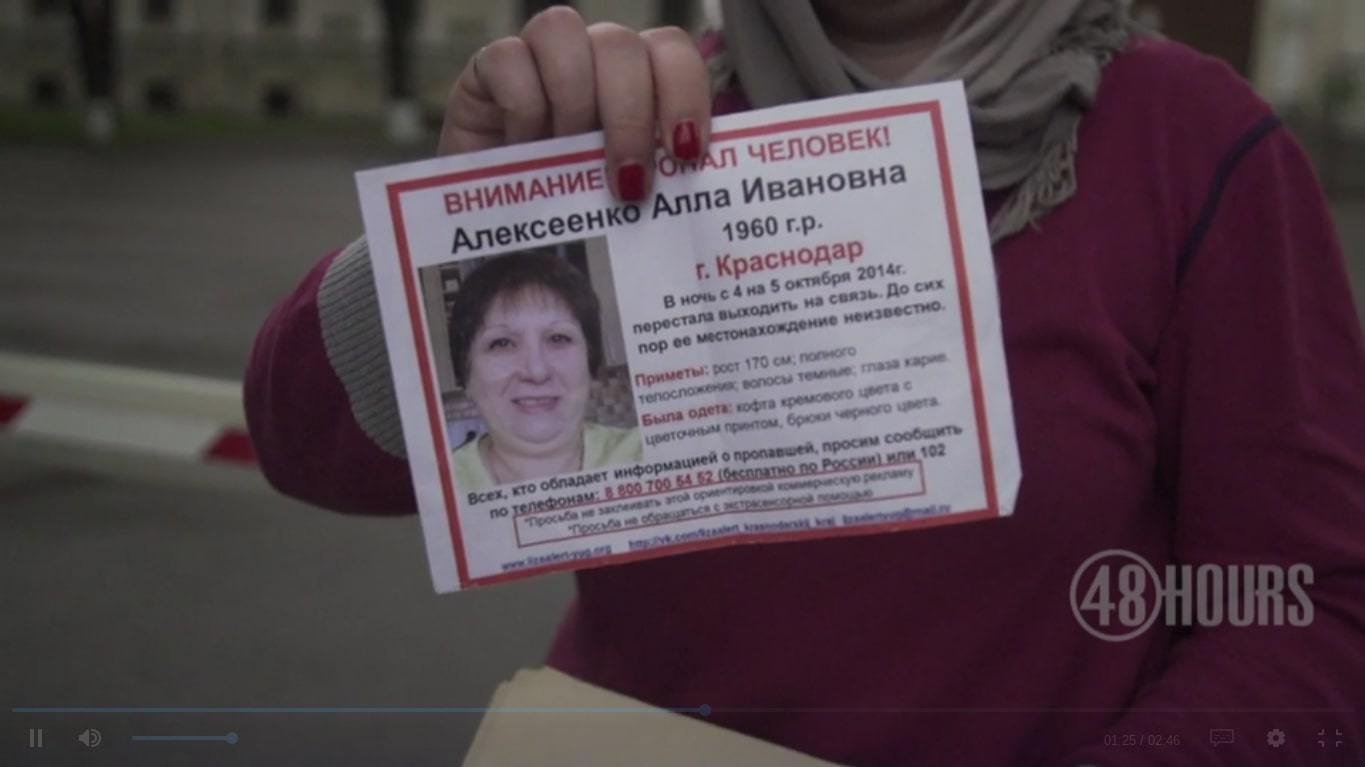 Nadia was actually based in New York at the time, but she grew so worried over this uncharacteristic behavior of her mother that she didn't hesitate to get on a flight after a mere three days. That's when she realized Alla was indeed missing, driving her to begin an extensive search spanning countless cities, police stations, hospitals, darl alleys, monasteries, and much, much more.
The young woman did have a gut feeling despite the fact she'd continued her hunt for six months, yet it was still heartbreaking when the Russian National Police contacted her from Moscow. They needed her to identify whether the skeletal remains found in a remote area of Armavir, a 3-hour drive from Krasnodar, was her mother or not — it was; she'd been poisoned (allegedly) and burned.
Who Killed Alla Aleksenko?
From the get-go, Nadia has suspected her mother Alla's next-door neighbor and friend Viktoria Nasyrova to have been responsible for her brutal murder owing to the surrounding circumstances. The primary one is that there was recently some contention between the two women over money/gifts, plus the 38-year-old was undeniably the last to call as well as see the mother of two alive.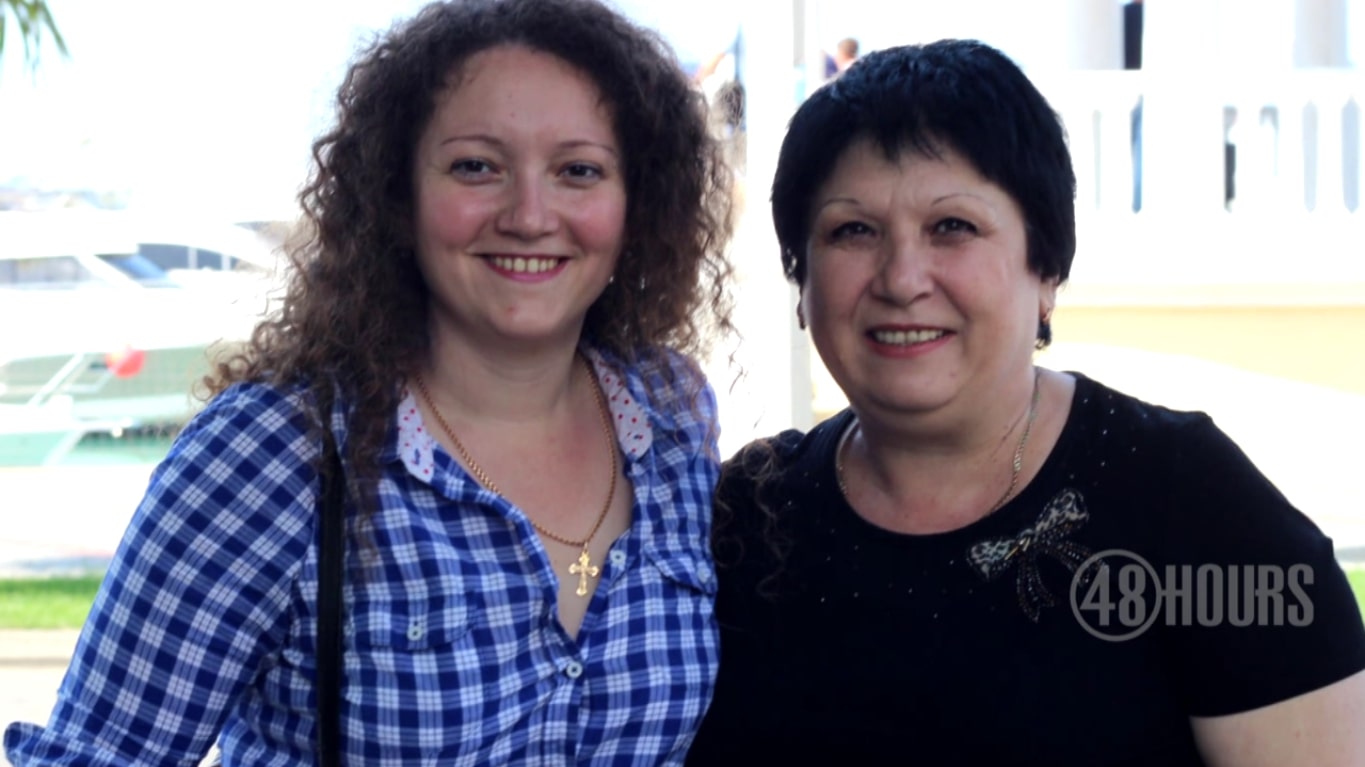 As per reports, because Viktoria planned on visiting New York in 2014 and had openly asked Alla if she wanted to hand her some presents for Nadia, the latter delightfully ensured that she did. It was $6,100 in cash along with two pure mink coats, but then the fellow single mother kept postponing her trip for one reason or another and even refused to give back the taken items. That's when Alla seemingly began to grow "afraid" of her neighbor, only to tell her daughter on October 4, 2014, that Viktoria had finally agreed to come over, talk, and turn over everything.
The following morning, there was no trace of Alla anywhere — no calls, texts, movements, nothing; there was just her last phone conversation with Viktoria an hour before the day change. Moreover, when Nadia frantically contacted the latter from New York to ask where her mother was, she carefully responded, "I went to her apartment [last evening]. We had a tea, and then I left." Then, she asserted Alla had left for a trip alongside another friend, so she probably wasn't in touch because her phone had died; this is a claim the daughter didn't believe for a second.
As if all this wasn't enough, Viktoria's reaction to Nadia's "rough" bear hug when she first arrived in Russia and requested to meet her outside their apartment building was simply yelling, "Your mother is alive! She's alive!" That's the moment the young woman knew for sure something heinous had happened to Alla, which wasn't helped by the fact the former then ran up the stairs to disappear or the pristine condition of the victim's flat. Even though the home had been looted — heirlooms, jewelry, Alla's secret life savings of $50,000 were all gone — there was no dust or fingerprint anywhere.
Furthermore, according to CBS News, there is surveillance footage showcasing Alla in the passenger's seat of Viktoria's car at 10 am on October 5 as she drives them to her hometown of Armavir. With this shot in hand, investigators had actually called in the latter for a lie detector test concerning her neighbor/friend's well-being in 2014 itself, which she failed in every sense of the term. But alas, before the graph could formally be read, she fled to Moscow and caught the first flight out of Russia to eventually settle down in New York, leading to an Interpol murder warrant against her in 2015.
However, Viktoria was arrested on an unrelated matter in March 2017 in New York itself — she'd attempted to kill someone by lacing their food with poison, for which she has since been convicted. Though she can (and probably will) be deported to Russia once her sentence or sentence plus supervised release is complete, meaning she can still face court for Alla's murder.
Read More: Where is Viktoria Nasyrova Now?