Residents of Rock Hill, South Carolina, witnessed a horrific crime when 12-year-old Amanda Cope was found brutally murdered inside her home. While the heinous nature of the crime shocked detectives, officers investigating the murder soon realized that the pre-teen was sexually abused and even raped before the killer ended her life forever. 'Dateline: The Mystery in Rock Hill' chronicles the terrifying incident and details the ensuing investigation that brought the perpetrators to justice. If you are intrigued by the details surrounding the crime and want to learn more, we have you covered.
How Did Amanda Cope Die?
Like any other 12-year-old girl, Amanda Cope was a lively and free-spirited teenager who loved living life to the fullest. Although Amanda, who lived with her father and mother, struggled with financial issues from her childhood, she never let it affect her personality or her grades at school. In fact, people who knew her back then claimed the family did not even earn enough to put two full meals on the table each day, but the 12-year-old still dreamt of achieving great things in the future. Yet, little did she know that a shocking crime fueled by hatred would snatch her life away forever.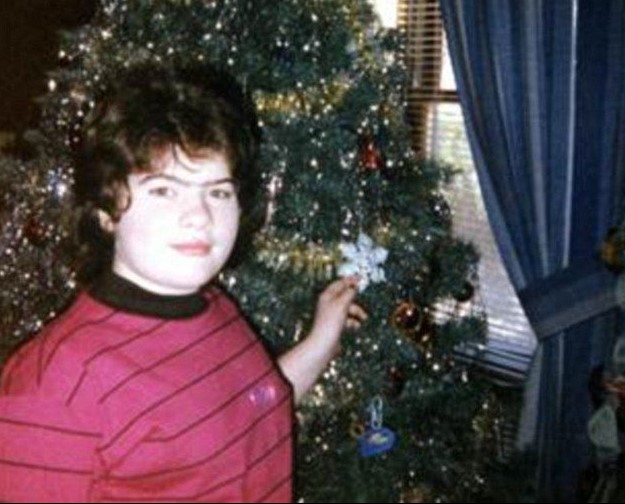 When first responders arrived at the Cope residence in Rock Hill, South Carolina, on November 29, 2001, they found 12-year-old Amanda Cope lying unresponsive on her bed. Incidentally, the victim was in a state of partial undress, and a part of her green blanket was wrapped tightly around her neck. A closer medical inspection also revealed a bite mark on her left chest, while an autopsy determined that the 12-year-old died after a person weighing over 300 pounds knelt on her chest and strangled her with the green blanker.
At the same time, medical examiners claimed Amanda had been sexually assaulted, including possible penetration by a hard object, and mentioned that she had been seemingly assaulted or raped several times in the past. On the other hand, the police found no sign of forced entry into the house, indicating Amanda knew her killer.
Who Killed Amanda Cope?
Amanda Cope's father, Billy Cope, was the one who notified 911, and when first responders reached the Cope resident, they were surprised to find Billy unperturbed by his daughter's murder. In fact, Billy had also sounded extremely calm over the phone and refused to try CPR, claiming he knew Amanda was already dead. Interestingly, apart from Billy and Amanda's siblings, no one else was present in the house at the time of the murder. and since the father of three insisted he hadn't let anyone in, he became the prime suspect in the investigation.
When the police initially questioned Billy Cope, he insisted on his innocence and claimed he was not involved with Amanda's death in any way. However, since there was enough evidence for an arrest, the police apprehended the father of three, and he subsequently asked for a polygraph test. Interestingly, reports mention that Billy failed the polygraph test, and apart from not being surprised at the results, Amanda's father finally decided to confess to the murder, claiming he assaulted her with a broom handle before strangling her to death.
In the months that followed, Billy made two more written confessions to Amanda's murder, although he believed he was not in his senses when he killed the 12-year-old. In one instance, Billy claimed he had no idea Amanda was his daughter until after he had raped her, although, in another confession, he admitted to arranging the crime scene and even blocking the doorway to Amanda's room so that her sisters wouldn't be able to discover the body.
About 11 months after Amanda's murder, a man named James Edward Sanders was arrested on multiple counts of robbery and assault. During his arrest, the detectives swiped his DNA and realized it was a perfect match to the sample found on Amanda's body. Yet, despite the recent discovery, they brought the victim's mother, Mary Sue, to the station, who claimed she had talked to her husband and was confident that he did not kill the 12-year-old. However, unwilling to believe Mary Sue, the detectives argued that there being no sign of forced entry proved that Billy was in cahoots with James Sanders and had allowed him into his home before letting him sexually assault and murder Amanda.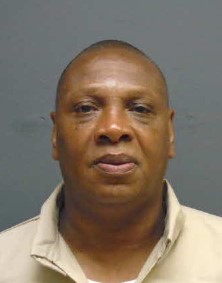 Billy refuted this theory and insisted he was not familiar with James Sanders. However, Mary Sue's friend, Amy Simmons, soon entered the scene and presented the police with a letter from Billy in which he had admitted to murdering Amanda. Unfortunately, the authenticity of the letter could not be determined, but it made detectives confident about Billy's involvement, and they decided to take him, as well as James Sanders, to trial. When presented in court, both Billy and James pleaded not guilty to the charges against them. In fact, Billy even addressed his previous confessions and claimed the police coerced him to do so.
Nevertheless, the jury believed otherwise, and after a short trial, both suspects were convicted of two counts of first-degree criminal sexual conduct, along with a count each of murder, unlawful conduct towards a child, and criminal conspiracy to commit criminal sexual conduct. As a result, in 2002, a judge sentenced them to life in prison without parole along with an additional 30-year sentence. Thus, with parole out of the picture, James is currently incarcerated at the Perry Corrections Department in Greenville County, South Carolina, while Billy breathed his last on February 9, 2017.
Read More: James Sanders: Where is the Killer Now?