The November 2001 murder of 12-year-old Amanda Cope left the residents of Rock Hill, South Carolina, shocked while the police tried their best to get to the bottom of the incident. Authorities initially accused Amanda's father, Billy Cope, of murdering his daughter but soon found evidence that hinted at a possible accomplice. 'Dateline: The Mystery in Rock Hill' chronicles the horrific crime and follows the investigation that eventually led to career criminal James Sanders. Well, let's delve into the details surrounding the crime and find out where James Sanders is at present, shall we?
Who Is James Sanders?
A native of South Carolina, James Sanders was a career criminal who had been in and out of prison for quite a long time. Although not much is known about James' childhood, sources believe he was born and brought up in a normal family, and there were no factors that could have forced him into a life of crime. However, James began getting into trouble with the law during his teenage years, and reports claimed that at 42 years of age, he had spent more time behind bars than in normal society. On top of it, it is believed that he had no family and generally carried out most of his crimes alone.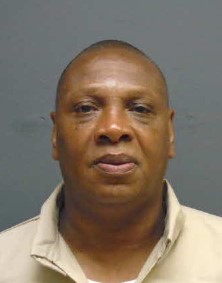 According to the show, James Sanders had numerous convictions of robbery and assault on his chargesheet, and no matter the punishment, he kept going back to a life of crime. However, readers will be surprised to know that James was not a suspect after Amanda Cope died a horrific death on November 29, 2001, since the police suspected her father, Billy Cope, of murdering the 12-year-old. In fact, in the months following the murder, Billy had given two written confessions to Amanda's murder, admitted to the crime verbally, and even failed a polygraph test, following which he claimed he must have sexually assaulted and killed Amanda without knowing she was his daughter.
Naturally, Billy's statements were quite confusing for the police, and they decided to focus on forensic evidence. When first responders found Amanda Cope, she was in a partial state of undress, and an autopsy determined that she was sexually assaulted and raped before being strangled to death. Likewise, medical examiners also found a set of teeth marks on the 12-year-old's left chest, which was sent in for further testing. Still, with the tests taking quite some time to process, the case saw little to no progress for 11 months.
Eventually, about 11 months after Amanda's murder, the police arrested James Sanders on four unrelated charges relating to robbery and assault. During the arrest, detectives followed one of their hunches and tested James' DNA against the sample left on the bite mark. Much to their surprise, the DNA matched, and officers were convinced of James' involvement in Amanda's murder. Even Billy Cope's lawyer was glad to learn of James' arrest since he believed the evidence would exonerate his client. However, the prosecution believed otherwise and argued that Billy was James' accomplice, and he had let the career criminal inside his home before allowing him to assault and murder Amanda. Hence, with enough evidence for a trial, Billy and James were charged with murder.
Where is James Sanders Now?
When James Sanders learned he would be tried alongside Billy Cope, he insisted he did not know anyone by that name. Billy also claimed he had no idea who James was, and his defense argued that James generally committed crimes on his own and has never had an accomplice to date. However, the prosecution mentioned how the police had found no evidence of forced entry at the Cope residence and insisted that Billy had to have been in on the crime in order for James to enter the house.
Therefore, after deliberating for some time, the jury convicted both men of two counts of first-degree criminal sexual conduct as well as a count each of unlawful conduct towards a child, criminal conspiracy to commit criminal sexual conduct and murder. As a result, James Sanders was sentenced to life in prison without parole along with an additional 30-year prison term, and he currently remains behind bars at the Perry Corrections Department in Greenville County, South Carolina.
Read More: Billy Cope: Where is Amanda Cope's Dad Now?