NBC's 'Dateline: In Plain Sight' features the complex series of events that eventually helped authorities to catch the perpetrator responsible for the death of two schoolgoing teens — Amber Dubois and Chelsea King. While 14-year-old Amber vanished on her way to school in Escondido, California, in February 2009, Chelsea, 17, disappeared from a local hiking trail in Rancho Bernardo Park a year later. If you're interested in knowing what happened, including the killer's identity, we've your back. Let's begin then, shall we?
How Did Amber Dubois And Chelsea King Die?
Amber Leeanne Dubois was born to Maurice "Moe" Dubois and Carrie McGonigle in Escondido in San Diego County, California, on October 25, 1994. She was a 14-year-old studying at Escondido High School in February 2009 and wanted a lamb for her school's future farmer's program. By then, her parents had divorced, and her mother, Carrie, married Dave Cave. Dave recounted, "Amber lives at my house. And I come home to her every day. She's my daughter to me. She's my baby girl."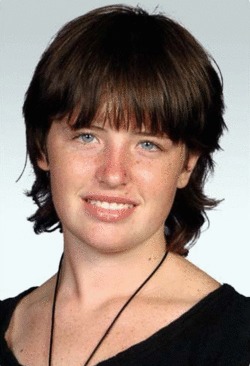 Her father, Moe Dubois, recalled, "My daughter Amber is my sweetheart. She's a little girl who always has a little smirk on her face, teases me all the time … gives me a hard time about my receding hairline. That's my kid." Carrie reminisced, "She loves to read. She has friends at school and stuff, but she doesn't go to the mall. She hates to shop. She doesn't wear makeup… she's a bookworm." According to her family, Amber aspired to become an animal behavioral scientist.
After several days of endless appeals and bargaining, Carrie finally gave in to her 14-year-old's demand and agreed to buy her the lamb. The jubilant teen set off to her school on the morning of February 13, 2009, with the check to purchase the lamb securely in her backpack. However, the teen never got around to buying the animal, as she mysteriously disappeared on her way to school. According to reports, she was last seen just blocks from Escondido High School around 7:00 am.
When Amber did not return home by 4:30, her concerned stepfather went to her school and learned she never arrived. Panicking, Amber's family began immediately searching for the girl, retracing her route to school, plastering the town with flyers, and knocking on every door in the neighborhood. More than 400 volunteers combed 200 square miles of countryside on foot. The police found her human remains in a shallow grave by an old rusted water tank near the Pala Indian reservation in March 2010. She had been raped and fatally stabbed.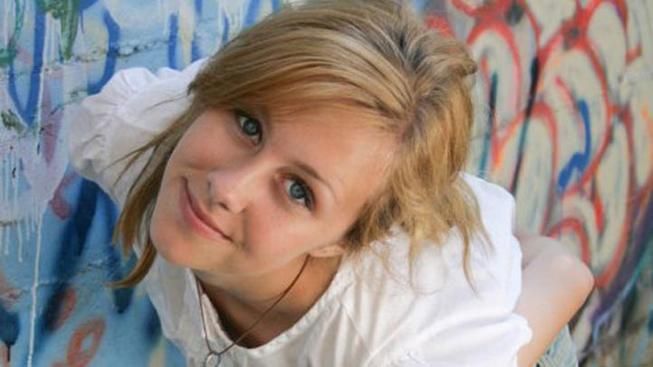 Chelsea Alexandra "Angel" King was born to Brent and Kelly King in Poway in San Diego County, California, on July 1, 1992. The 17-year-old was a member of the San Diego Youth Symphony and a straight-A student at Poway High School in February 2010 and was due to graduate in spring. The honors high school student went for her afternoon run near Lake Hodges — just 10 miles from where Amber disappeared — in Rancho Bernardo Park on February 25. However, she never returned home, and her grief-stricken parents appealed for help.
Within hours of Chelsea's disappearance, friends and volunteers spread out across the park to search for the teen. The following couple of days, they searched the area until the authorities finally had their breakthrough on the fifth day of the search. A dive team found the shallow grave near the edge of Lake Hodges about 800m from where her abandoned black BMW car was located just after 1:00 pm on March 2, 2010. According to police reports, she had been raped and then strangled to death.
Who Killed Amber Dubois And Chelsea King?
Recounting the day her daughter disappeared, Carrie narrated, "Amber had been waiting for a year for this day. She's been into animals since she was still in diapers. Her science project is to raise a baby lamb. She was excited when I left that morning. She was like, 'Thanks Mom, I love you so much. Thank you for the lamb.'" She added, "She (Amber) was seen by two separate parents walking up the street. She was walking by herself the first time… and the second time, a man was standing next to her or a kid."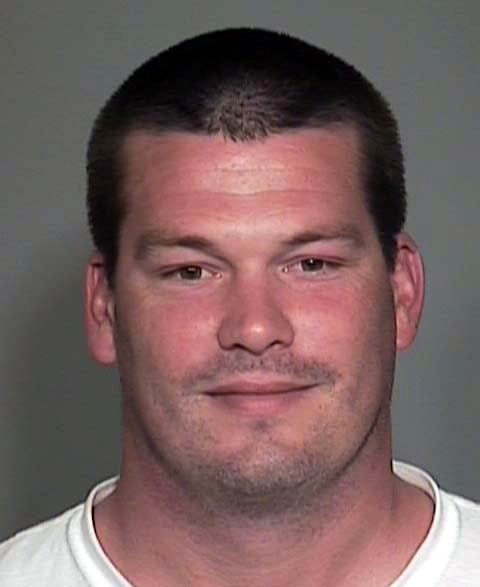 When the volunteers and search team could not find Amber in the following weeks, the authorities and the family began to suspect the teen might be a victim of foul play in her own home. Escondido police focused on one member of the family — Amber's stepfather, Dave Cave. A few instances had ignited the suspicion, including his failure to get the message from Amber's high school secretary about her not coming to school and his feud with the teen that led them to family counseling.
He took the polygraph test eight times and passed on each count. But Carrie moved out as she could not shrug off the suspicion that Dave might have been involved. Six months after Amber's disappearance, Carrie's mother hired a team of live scent search and recovery dogs in August 2009 to retrace her grandchild's steps on February 13. The K-9 team led the searchers to Escondido High School and then along a 15-mile stretch of highway to the remote Pala Indian Reservation — just a mile from where her remains would be eventually found.
However, they still could not locate Amber, and the family hoped their daughter might still be alive. A little over a year after Amber disappeared, her family woke to the news that another promising teen had been reported missing. Carrie recounted, "My roommate came into my room, and she said, 'Carrie, another girl is missing… She's 17. Her name is Chelsea.'" Amber's family joined the search for Chelsea, armed with 3,000 flyers and hundreds of volunteers, on February 26, 2010.
As the search teams combed the area, the San Diego Sheriff's Department had already discovered a vital clue, unbeknownst to the public. Officers had found the missing 17-year-old's underwear and socks near a running trail and sent them to a lab for DNA testing. The DNA sample led the authorities to John Albert Gardner III — a convicted sex offender on parole with a criminal record dating back to a decade. He had recently spent six years in prison for savagely beating and sexually assaulting a 13-year-old girl.
A Fugitive Task Force arrested John, then 30, at a bar and restaurant in Del Dios, at the western shore of Lake Hodges in Escondido on February 28. Two days later, the police found Chelsea's remains, and he struck a deal with the prosecution to reveal where he had buried Amber's remains in exchange for them not pursuing the death penalty. He pleaded guilty to the murder and rape of Amber and Chelsea on April 16, 2010. The judge sentenced John to life imprisonment with no possibility of parole on May 14, 2010.
Read More: John Gardner: Where is the Killer Now?