NBC's 'Dateline: In Plain Sight' features the accounts of the parents and stepfather of 14-year-old teen Amber Dubois who went missing on her way to school in Escondido, California, in February 2009. The authorities would find her remains a year later after arresting the perpetrator responsible for her rape and murder. The episode features how the lives of the adults changed forever on that fateful day. If you're interested in knowing what happened, including where they are now, we've you covered. Let's dive in then, shall we?
Who Are Amber Dubois' Parents?
Amber Leeanne Dubois was born to Maurice "Moe" Dubois and Carrie McGonigle in Escondido in San Diego County, California, on October 25, 1994. Her parents divorced, and Carrie married Dave Cave and moved in with him. When Amber disappeared on her way to school on February 13, 2009, Carrie lived with Dave, Amber, and his biological daughter, Allison, then 7-years-old. The tragedy brought the three of them close. Amber's father, Moe, applied for a leave from his job as an electrical engineer in Los Angeles. He moved to a nearby hotel in Escondido with his partner, Rebecca Smith.
Moe recounted, "I usually end my night with about two or three hours of crying. I have to have my point of release … If volunteers and everyone around here start to see my frustration… then it'll trickle on through them." As the search parties and the authorities failed to locate Amber, their suspicions turned toward her stepfather, Dave. He recalled how the head searcher prohibited him from participating in the search missions.
When Dave asked why, he stated the head searcher told him the police would pin the crime on him if he found Amber. Since he was the last person to see the missing girl alive, the police questioned him several times. He alleged that Amber pestered him for a check — she wanted to buy a lamb for her school's future farmer's program. He said he gave it to her, and she went to school — the last time he had seen her. However, the police found it suspicious Dave did not go to work that day, though he insisted he went to the gym and did his taxes.
The police also found it suspicious Dave failed to receive Amber's high school secretary's message about Amber not coming to school that day. Eventually, Carrie also became suspicious of her partner. She said, "Dave came to my work that day and brought me some chocolate-covered strawberries and roses. It was for Valentine's Day – it was the 13th. Except that Dave doesn't celebrate Valentine's Day… And he stuck around for like 45 minutes that day. And I'm like, I had to ask him to leave. I'm like, 'Dave, what are you doing here? Go.'"
Where Are Amber Dubois' Parents Now?
The authorities were also concerned when they learned about Dave's feud with Amber, which led them to family counseling. He admitted, "Amber and I didn't always get along perfectly. In a house, there are rules. She's a teenager. She doesn't want to follow the rules. There's going to be a certain amount of conflict." Carrie recounted, "They didn't talk for the whole month before Amber went missing. It was a constant bicker." However, Dave claimed he finally called a truce the night before Amber mysteriously disappeared.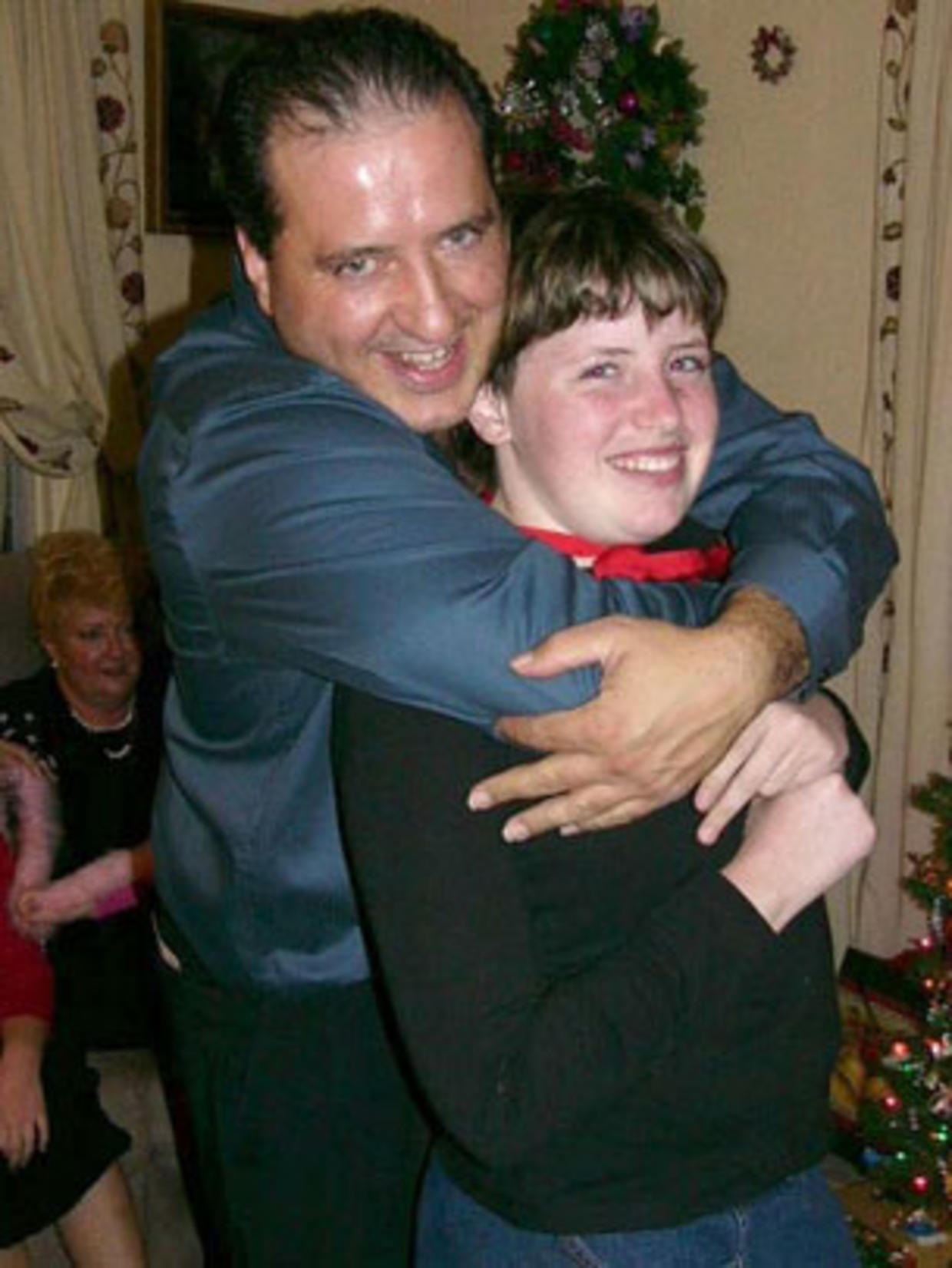 He recalled, "I know the night before she went missing, we went out and went shopping and went to the bookstore and stuff, and we had a good time." Dave claimed he underwent eight polygraph tests and passed. They also took pictures and ensured he had no marks or scratches on his body. Dave said, "They were looking for something to go on." Carrie eventually moved out with Allison six weeks after Amber went missing. Talking about it, she said, "Because I couldn't lay in the same bed with the man I thought might have done something to my daughter."
Carrie helped the King family to look for their daughter after 17-year-old Chelsea King went missing from proximity to where Amber disappeared a year later. After Amber's remains were discovered and the authorities charged a convicted sex offender for the crime, Amber's parents still were wary about John Albert Gardner III's involvement. When a host asked Carrie if she believed John was responsible, she replied, "No, but I don't know if that's just denial."
She also explained, "Yeah, he seems a little sloppy in his – in what he does… As of yesterday, they haven't found anything that linked him with Amber." However, the family came to terms after the prosecution produced evidence, such as John's GPS monitor location, to tie him to Amber's rape and murder. According to reports, Carrie McGonigle honors her daughter by participating in searches for missing children and adults using search-and-rescue dogs since 2010. She and her dog even helped the authorities locate a local nursing student's remains in Northern California in 2011. She continues to live in Escondido and is the founder of Team Amber Rescue.
Read More: Amber Dubois & Chelsea King Murders: How Did They Die? Who Killed Them?