NBC's 'Dateline: In Plain Sight' depicts how John Gardener, a convicted double murderer, rapist, and child molester, was caught after committing two heinous crimes a year apart in San Diego County, California. The episode features investigative officers and prosecutors involved in the case as they paint a picture of his troubled past and prior criminal records. So, who is John, and where is he now? Let's find out.
Who is John Gardner?
John Albert Gardner III was born in Culver City in Los Angeles County, California, on April 9, 1979. His parents moved to Palmdale when he was two and divorced when he was 6. According to news reports, he had claimed his biological father regularly crossed the line to abusiveness while disciplining him as a child. John eventually moved with his mother, a nurse, to Running Springs — a community in the San Bernardino Mountains. He graduated from Rim of the World High School in 1997.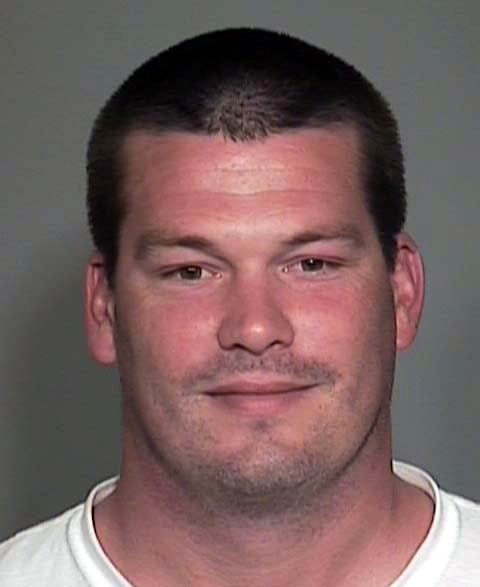 John's mother remarried when he was 9 to a man he deemed a good father. He claimed he was treated for Attention Deficit Hyperactivity Disorder with medications, which he stopped taking when he was 16. As a teenager, he worked as a lifeguard at a resort in Lake Arrowhead, then a now-defunct mountainous amusement park, and moved to Los Angeles to work in the fast food line after the park closed. When his mother and stepfather divorced in 1998, John shifted to San Diego and landed a full-time job at a Big 5 Sporting Goods store.
However, he took a leave from that job after he was charged with assaulting an eighth-grade girl. According to his probation report, John admitted to sexually assaulting the 13-year-old neighbor girl in a violent attack at his parents' Rancho Bernardo home. Police report state he underwent a psychiatric evaluation, and the psychiatrist recommended John get as much prison time as possible, which in that case was potentially up to 11 years. However, the prosecution demanded six years since John had no significant criminal history.
A judge sentenced John to six years in prison, and he served only five years of his term. Records state he was on parole from 2005 to 2008. According to reports, he had violated the terms of his parole seven times, including living too close to a school in 2007. His parole officer also investigated John for alleged possession of marijuana, though the incident was later dismissed. A GPS monitor anklet tracked him up until four months before February 2009. Court documents state he totaled 168 parole violations while wearing the anklet.
When 14-year-old Amber Leeanne Dubois disappeared on her way to Escondido High School on February 13, 2009, her family and the police tried their best to search for the teen. Unfortunately, all their attempts were fruitless. Then, a year later, 17-year-old Chelsea Alexandra "Angel" King mysteriously vanished on February 25, 2010, while jogging on a local hiking trail in Rancho Bernardo Park. However, John made some mistakes this time by leaving Chelsea's blood-stained underwear and socks near the running track.
Where is John Gardner Now?
The authorities obtained DNA from the clothing item and found it matched John's DNA sample in the national sex offender registry. Another woman, Candice Moncayo, identified John, who had attacked and tried to rape her on the same jogging trail two months earlier. But she managed to escape by bashing her right elbow in his nose. A Fugitive Task Force arrested John, then 30, from a bar and restaurant in Del Dios, at the western shore of Lake Hodges in Escondido on February 28.
Under questioning, he initially denied involvement in Chelsea King's disappearance or the attack on Candice Moncayo. The authorities tracked his GPS anklet to find he had spent considerable time near several schools, a daycare center, on prison grounds (where he was suspected of delivering contraband), and in remote locations where the remains of Amber Dubois were later discovered. Within 48 hours of John's arrest, the authorities found Chelsea's body, and he was charged with the murder of Chelsea King and the attack on Candice.
Since the murder charges accompanied special circumstance allegations that the slaying happened during the rape or attempted rape, the prosecutors wanted to pursue the death penalty. However, John's attorneys reached out with a plea negotiation deal to Bonnie Dumanis, the erstwhile San Diego County District Attorney. Bonnie recalled, "The discussion was, I think we can lead you to Amber Dubois. Amber's family still didn't know what happened to their daughter."
She added, "And if we could bring Amber home, that was the most important part of this conversation." Chelsea's family agreed to the deal, and the prosecutors stated they would not pursue the death penalty against John for Chelsea's murder if he led them to Amber's remains. Based on John's instructions, the authorities found Amber's skeletal remains in a shallow grave by an old rusted water tank near the Pala Indian reservation in March 2010. Her stepfather, Dave Cave, said, "He should not have been on the street. He didn't belong on the street."
John pleaded guilty to the murder and rape of Amber and Chelsea on April 16, 2010. He also pleaded guilty to attempting to rape Candice Moncayo in December 2009. On May 14, 2010, John was sentenced to life with no parole, two terms of life imprisonment without parole for the murder and rape of Chelsea and Amber, another term of 25 years to life for assault with an attempt to commit a rape, and an additional 24 years of imprisonment for prior convictions. As a part of his plea agreement, he waived his right to appeal. The 44-year-old is presently incarcerated at the Mule Creek State Prison in Ione, California.
Read More: Where Are Amber Dubois' Parents Now?