The filming of the third season of Sky Atlantic/AMC's British series 'Gangs of London' will begin in September. London, England, the principal location and setting of the first two seasons of the crime drama, will serve as the significant filming location of the third season as well. Created by Gareth Evans and Matt Flannery, the series follows the conflicts between rival gangs and other criminal organizations in present-day London, mainly told through the POVs of Sean Wallace (Joe Cole) and Elliot Carter/Finch (Sope Dirisu).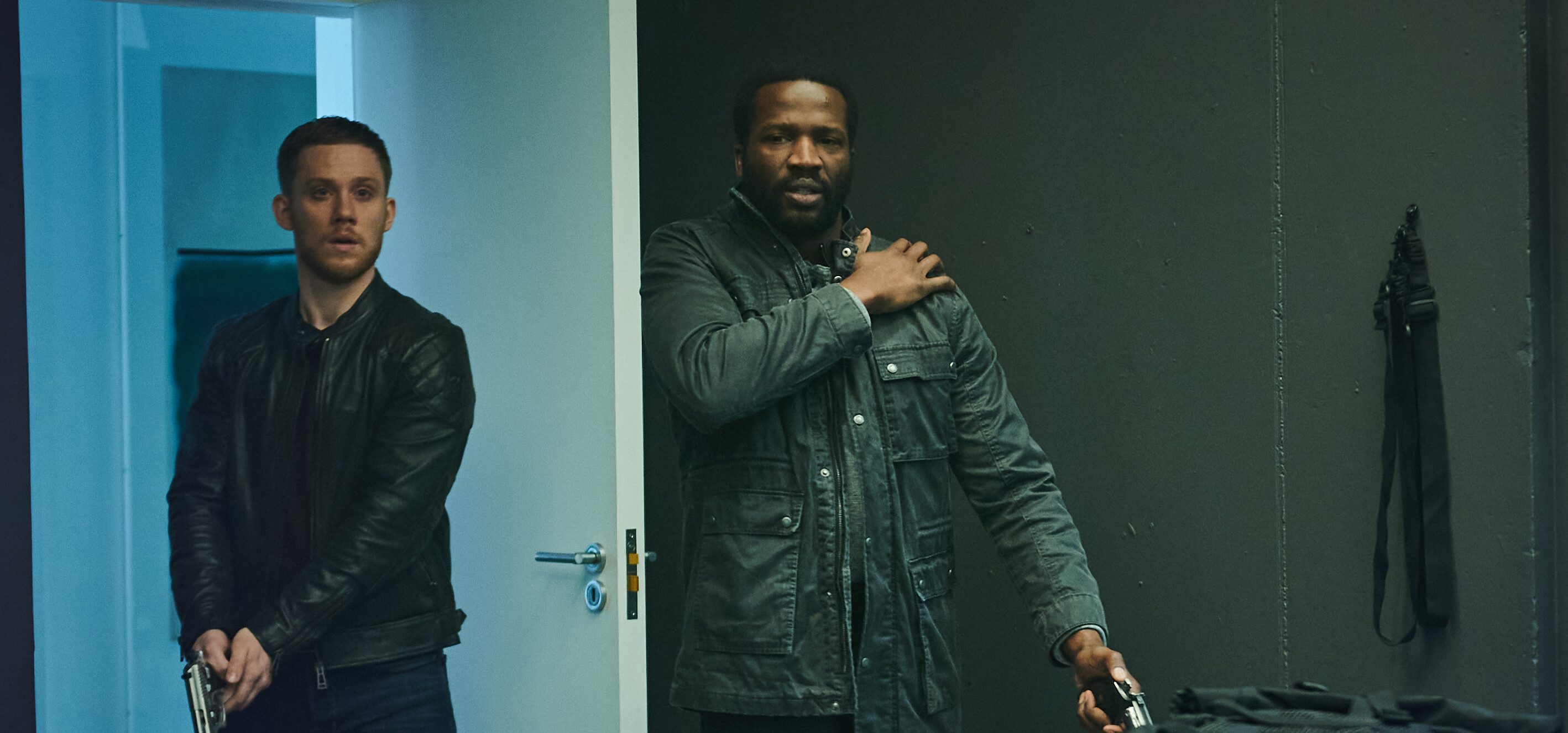 Since 'Gangs of London' is completely a British production, with AMC joining hands with original network Sky Atlantic to release the series in the US, the filming of the third season is not expected to be affected by the ongoing SAG-AFTRA and WGA strikes.
The series was renewed for a third season in November 2022, around a month after the British premiere of the second season. The renewal was expected since the second season ends with multiple cliffhangers. "It's one hundred percent set up for a third season. I think you always plan to tell your story and hope that you're lucky enough to continue it but ultimately it's down to how it gets received," Corin Hardy, the showrunner of the second season, said prior to the renewal about the second season ending.
Regarding the cast of the third season, 'Peaky Blinders' fame Joe Cole is expected to return as Sean Wallace. Since the second season ends with a breakthrough concerning the character Elliot, Sope Dirisu is also expected to return. Considering Elliot's alliance with the Dumanis, Lucian Msamati and Pippa Bennett-Warner's return as Ed Dumani and Shannon respectively are also likely. Other returnees may include Michelle Fairley as Marian Wallace, Brian Vernel as Billy Wallace, Orli Shuka as Luan, Asif Raza Mir as Asif Afridi, Narges Rashidi as Lale, Jahz Armando as Saba, Fady Elsayed as Faz, etc.
Arta Dobroshi and Waleed Zuaiter are not expected to return to the third season following the deaths of Floriana and Koba respectively. Paapa Essiedu seemingly will not feature in the third season after his exit in the second season, which was the result of his character Alex Dumani's death.
The third season is expected to follow the aftermath of Elliot becoming the new king of the London underworld, with the support of the Dumanis, following the death of his father and the subsequent rampage he unleashes. Sean ends up in prison for the murder of Koba. He is expected to find a way to get released from jail and challenge Elliot to reclaim his throne with the help of Billy. If the production of the third season gets completed as planned, the same may premiere in the second half of 2024 on Sky Atlantic and AMC.
Read More: Is Gangs of London a True Story?