Ryan Murphy and Brad Falchuk are back to explore the 'American Horror Story' universe with the spin-off series 'American Horror Stories.' Unlike the original series, which depicts a story arc through an entire season, each episode of the spin-off follows a different story. The first two episodes, titled 'Rubber (Wo)man: Part One' and 'Rubber (Wo)man: Part Two,' take the audience back to the dreaded Murder House from the first season of 'AHS.'
A new family, consisting of Michael (Matt Bomer), Troy (Gavin Creel), and their daughter Scarlett (Sierra McCormick), move into 1120 Westchester Place, and it isn't long before the daughter starts seeing a person in a black latex suit. Here is everything you need to know about the ending of 'American Horror Stories' episode 2. SPOILER AHEAD.
American Horror Stories Episode 2 Recap
Michael And Troy have been together for about two decades. They also seem to be business partners. They relocate to the Murder House, hoping to turn it into a horror-themed homestay. Not long after moving into the house, Scarlett finds the black latex suit that Tate Langdon (Evan Peters) used and puts it on. She immediately feels a sense of dread. She takes it off and throws it out. But somehow, she finds it once more in her closet and wears it again. She tries to scare her parents with a knife while wearing that suit and ends up slashing Troy's hand.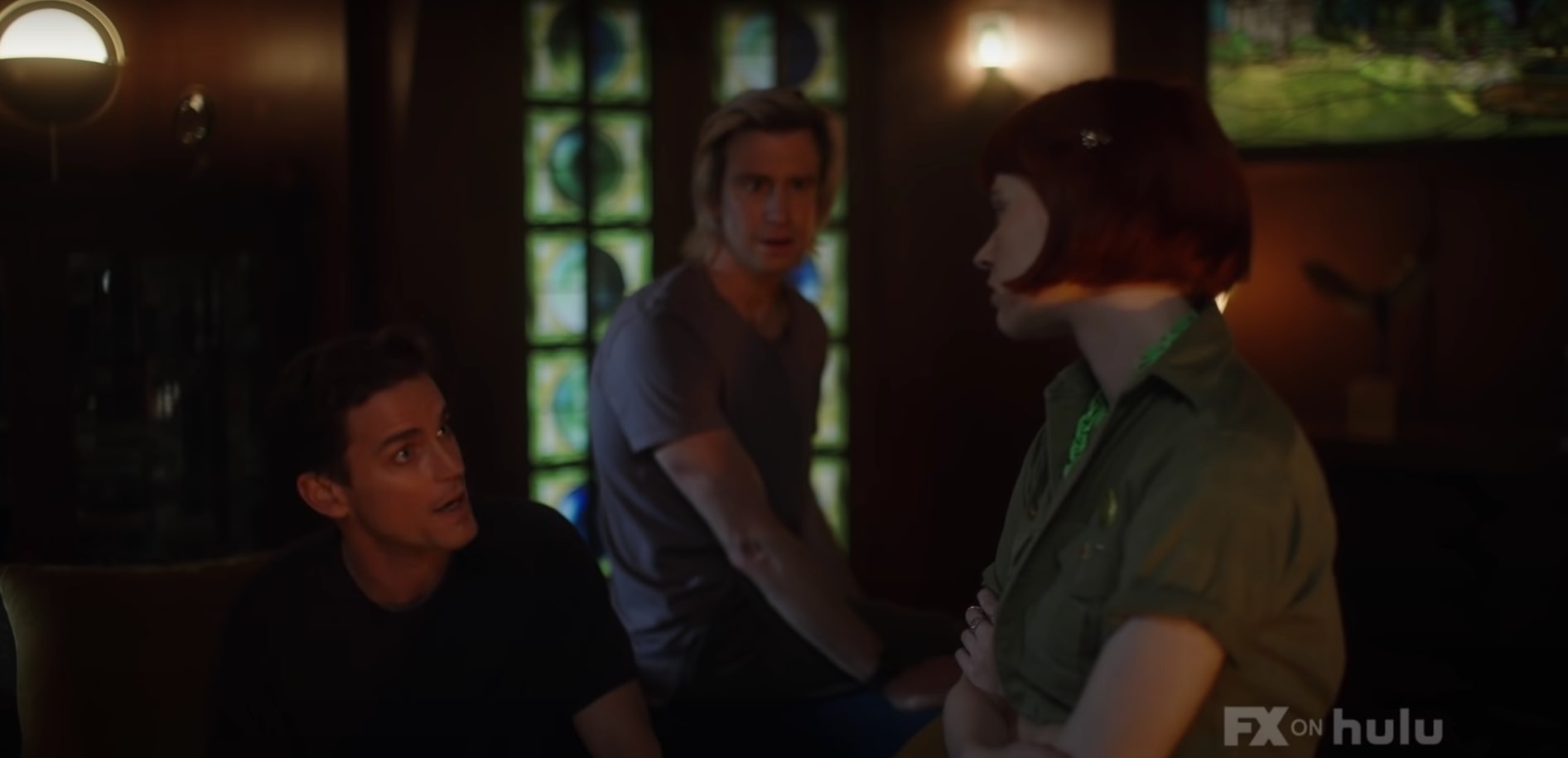 Scarlett thinks Maya (Paris Jackson), a popular girl at school, is flirting with her. Shanti (Belissa Escobedo), her best friend, warns her about Maya's possible intentions. That night, Scarlett has an intense sexual dream about Maya in which she asphyxiates the other girl. But the dream soon turns into a nightmare in which she sees a figure in the latex suit staring down at her. She visits Maya's house to attend a slumber party despite being grounded.
When they are alone, Scarlett tells Maya that she likes violent BDSM porn. She learns from Shanti's messages that Maya and her friends have been live-streaming their entire conversation. A traumatized Scarlett rushes back home. Later, she calls Maya and says that she will kill herself if the other girl and her three friends don't show up at her home. When they do, she lures them to the basement. Wearing the black latex suit, she kills all the girls.
Episode 2 introduces Ruby (Kaia Gerber), who is one of the countless ghosts of the Murder House. She had a violent and tragic past and committed suicide. By the start of episode 2, Ruby and Scarlett are dating. Like everyone else that dies in that house, Maya and her friends have been turned into ghosts as well. Dr. Andi Grant (Merrin Dungey), the therapist that Michael and Troy hired for Scarlett, has also suffered the same fate. However, Troy and Michael seem to be blissfully unaware of everything that is happening around them until tragedy strikes.
American Horror Story Episode 2 Ending: Are Troy and Michael Dead?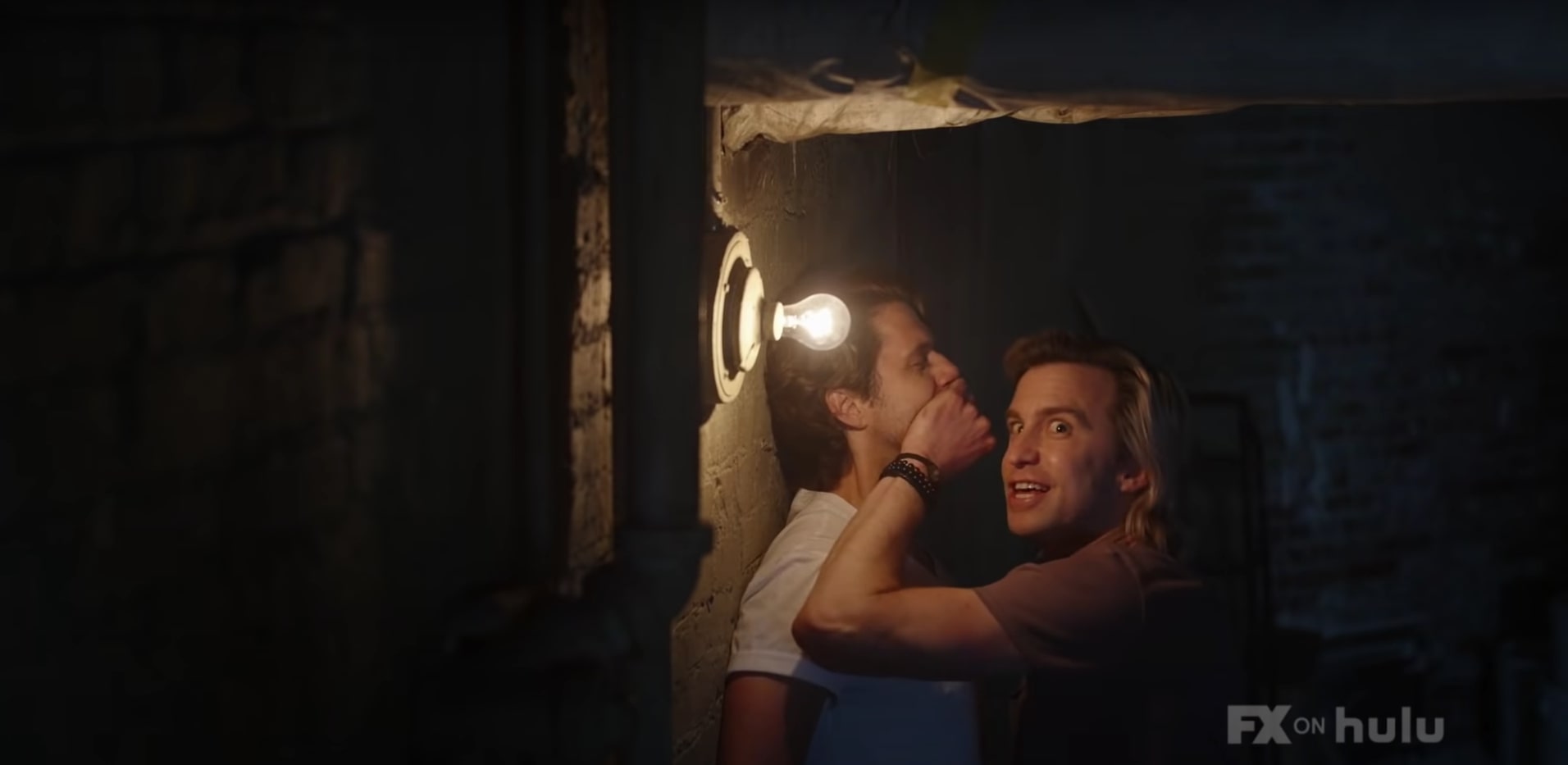 Yes, Troy and Michael are dead. Ruby kills them, fearing that Scarlett will leave her. She thinks that if they are turned into ghosts, then Scarlett will have no incentive to leave. Initially, after their deaths, Troy and Michael don't even realize that they are ghosts now. They continue to renovate the house, and Troy cheats on Michael with the contractor they have hired. But then the bodies of the missing 4 girls are found behind the walls that Scarlett built. The scene devolves as the contractor kills his helper and then gets killed in turn by a man in a latex suit. Troy and Michael find themselves surrounded by ghosts. As they try to leave the house, they discover they are trapped in a loop, making them realize that they are dead as well.
Does Scarlett Leave the House?
Yes, Scarlett leaves the house. Her parents warn her that there are ghosts in the Murder House that are truly horrible and urges her to leave. They know that their own mistake and greed brought her into the house and don't want her to suffer the consequences. Scarlett spends Halloween with Ruby, the only night when ghosts can leave the Murder House.
But as the night progresses, she realizes that while she loves Ruby, she can't stay in the Murder House forever. When the morning comes, and they make their way to the house, Scarlett tells Ruby about her decision, and the latter surprisingly accepts. However, that doesn't mean that they are separated forever. Every Halloween, Scarlett returns to the Murder House to spend the night with Ruby, her parents, and other ghostly occupants.
What Happens to Ruby's Uncle Tony?
As Ruby tells Scarlett, Tony was not really her uncle. Her parents sold her to him and made her believe they are dead. Initially, Tony was kind to her, as he groomed her to rely on him. He then turned violent and abusive. This continued to occur until Ruby was 16, when Tony took her to see her parents. In the episode's final scenes, Scarlett calls Ruby to let her know that she is in front of Tony's house. She then dons the latex suit and knocks on Tony's door. When he opens it, she hits him with a hammer. She most likely tortures him to make him pay for what he did to Ruby before killing him.
Is Scarlett Possessed? Is She a Psychopath?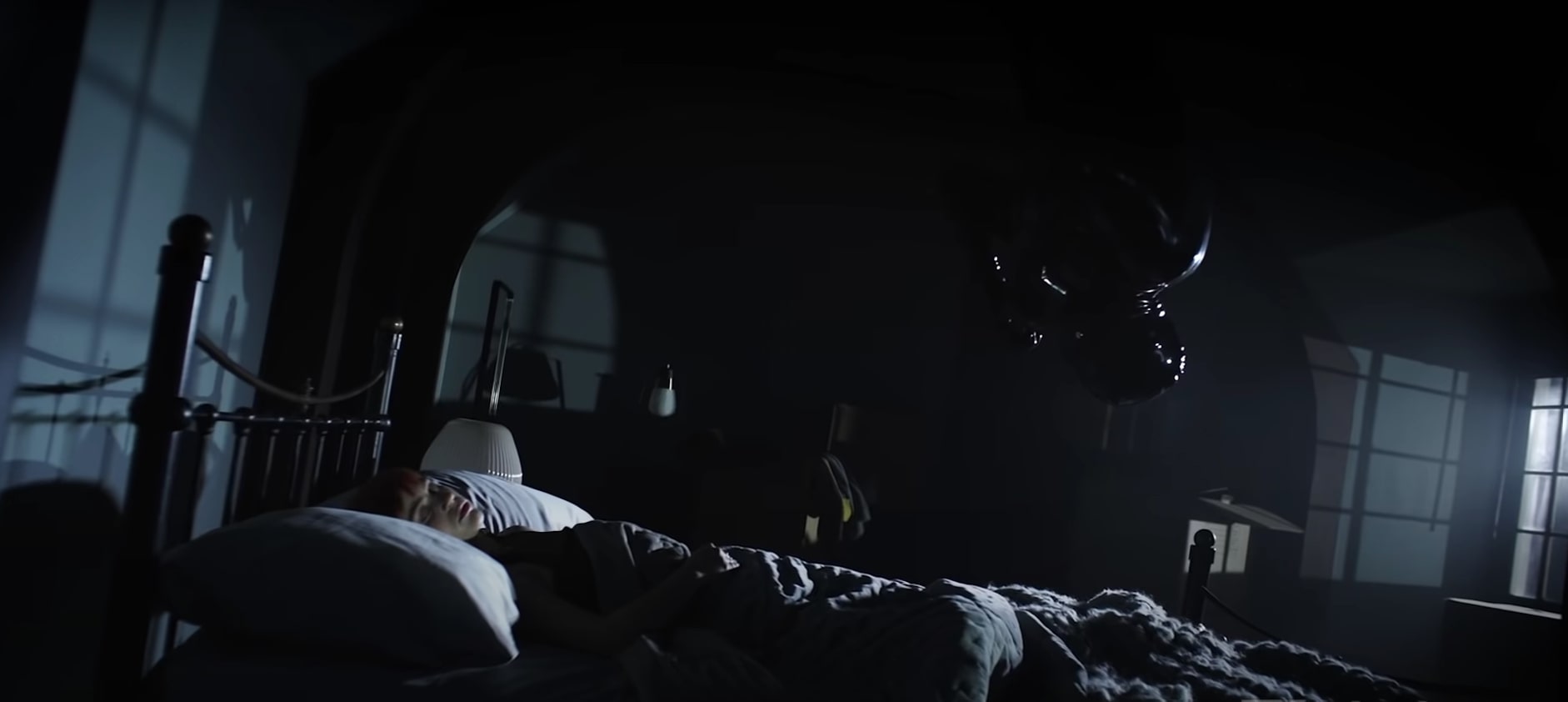 Yes, Scarlett most likely becomes possessed whenever she puts on the latex suit. Her eyes take the same glossy black look that Tate's do in 'American Horror Story.' The original series has established that Satan himself influences the things that happen in Murder House, often using the ghosts there as conduits. Scarlett is also a psychopath. She might be possessed when she commits the murders but demonstrates no remorse whatsoever afterward and keeps using the suit time and again. In fact, she accepts the fact that her girlfriend killed her parents with a terrifying nonchalance. This is not normal behavior. Shanti even calls her out on this, and Scarlett seems to accept it as well. When she kills Tony at the end of the episode, she seems to have fully embraced this part of her.
Read More: Where Is American Horror Stories Filmed?