'America's Got Talent' has been a platform showcasing remarkable talents from across the country since its inception. Known for its varying disciplines and backgrounds, the show is one of the most popular talent competitions and features contestants displaying their unique skills, creativity, and passion for their craft. From dance and sand artistry to stand-up comedy and live painting, each season has had its own share of extraordinary people, leaving a lasting impression on the judges and the audience. Season 7 was no exception and celebrated these talents on a global scale. It has been a while since the season ended, so let's take a look into what the finalists of the season have been up to:
Where is David Garibaldi and His CMYK's Now?
With David Garibaldi and His CMYK's, 'AGT' stage received an unconventional and mesmerizing talent as the group combined live painting with dance. Garibaldi is a talented artist who, along with his team of dancers, created stunning portraits of iconic figures like Jimi Hendrix and Albert Einstein using vibrant colors. By fusing art and entertainment, they were able to leave their audience in awe and earn a spot in the season 7 finals.
Even though they didn't win, thanks to the popularity they received from the show, they were able to continue performing their electrifying shows all over the country. David has collaborated with renowned musicians and expanded his reach at the global level. He opened for KISS in 2019 on their End of the Road World tour. He also made an appearance at the Juice WRLD Day event on December 9, 2021, and painted multiple paintings of the late rapper.
However, his personal life has been full of ups and downs these past few years. In 2018, he divorced his now ex-wife Joy Garibaldi and was required to pay child support and alimony. However, in 2023, he served five days in court after he failed to pay the required amount to his ex-wife. David also got engaged to his girlfriend, Chady Dunmore, in August after months of planning the engagement with her daughter and brother.
Where is Tom Cotter Now?
Tom Cotter, a seasoned comedian known for his hilarious one-liners and quick wit, performed stand-up comedy routines on the 'AGT' stage. His routine covered a wide range of topics, from pop culture to everyday life, resonating with the audience and the judges. His sharp comedic timing and ability to keep the laughs coming helped him secure a place as one of the finalists of season 7. After the end of the season, his career as a stand-up comedian skyrocketed, and soon, he became a regular on the comedy circuit, performing in theatres and clubs across the country. Tom also made several television appearances on comedy specials and late-night shows, earning him laughter and applause wherever he went.
Where is The Untouchables Now?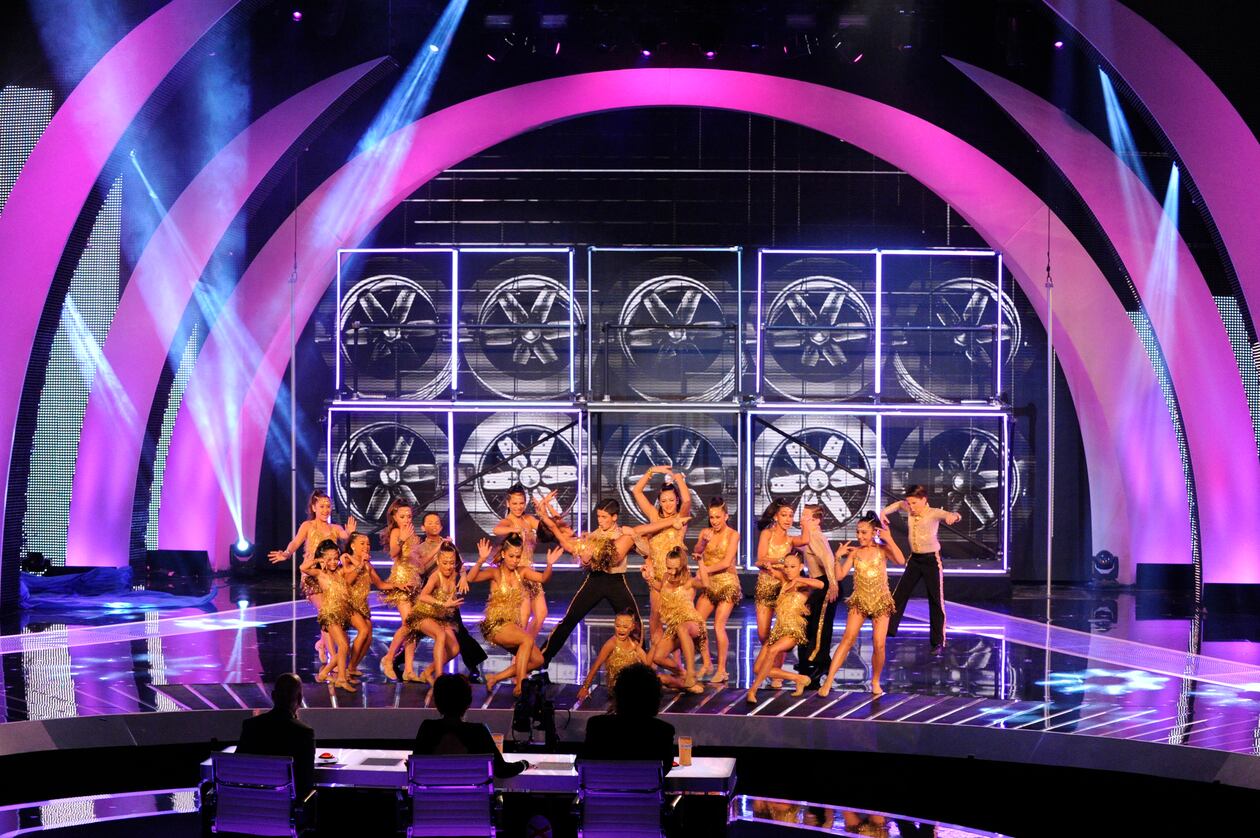 As a dynamic dance troupe full of talented youngsters, The Untouchables was known for its impressive moves and synchronized routines. They brought an incredible level of energy, passion, and skill to the stage, leaving the audience entertained. Their dedication to their craft and enthusiasm for performing led them straight to the finals of the season.
Since then, the members have pursued different paths, with some joining professional dance companies while others continuing their education in the world of dance. The group participated in season 2 of 'World of Dance' but was eliminated in the duel round. Manny and Lory became a coach for Ruby and Jonas and D'Angelow and Amanda in season 8 of the show and returned to coach the Dance Town Family in 'America's Got Talent: All-Stars'.
Where is Joe Castillo Now?
A talented sand artist and storyteller, Joe Castillo, introduced a new form of visual storytelling to 'America's Got Talent'. With sand as his medium, he created a narrative that was intricate and emotionally resonant. After the 'AGT' finals, he has continued to mesmerize audiences around the world, performing at prestigious venues, TED Talks, and corporate events. He also uses his art to convey powerful stories and messages, making a positive impact on society. Joe is also the author of three books titled 'SandStory,' 'Love Letters,' and 'The Face of Christ'.
Where is William Close Now?
William Close is a multi-talented musician and inventor who mesmerized his audience with his performance using an 'Earth Harp'. This is a unique instrument where strings are attached to different points in the real-world environment, turning landscapes and buildings into musical instruments. His innovative approach to music and captivating performances led him to the finals of the season.
Though he didn't win, his musical creations took him to international stages, where he got the chance to perform with orchestras and cruise ships. In 2013, he auditioned for 'France's Got Talent,' but was unable to reach the live shows. He also made an appearance on the third season of 'Tu Si Que Vales,' an Italian competition series, and was a contestant in a CBS talent competition titled 'The World's Best.' Close and the Earth Harp Collective have recorded 4 albums — 'Behind the Veil,' 'Holidays,' 'Chasing the Dawn,' and 'Sounds Of Solitude: Symphonic Meditations'.
Where is Olate Dogs Now?
Olate Dogs is a canine troupe led by Richard Olate and his son Nicholas, who wowed the 'AGT' audience with their incredible tricks and performance. From dance numbers to agility routines, these well-trained dogs weren't short of talent. However, it was the bond between the dogs and the Olate family that made their performances truly entertaining and heartwarming. They emerged as the winners of season 7 of 'America's Got Talent' and claimed the winning prize of $1 million. Since then, the group has had a successful career in the entertainment industry and performed at several events, appeared on TV shows, and headlined their own live tour. Moreover, the Olate family remains committed to animal rescue and often uses their platform to raise awareness and help animals in need.
After the show, they headlined the 90-minute America's Got Talent Live in Las Vegas stage show, followed by an appearance on the 'Tonight Show with Jay Leno,' where they did several new tricks. Apart from these, the canine troupe has also performed in 'The America's Got Talent Live – All-Star Tour,' and several NBA games. In 2013, they were invited as a guest performer on the 'AGT' stage. The Olate family also displayed their musical talent, with Nicholas Olate releasing his music album by the name of 'Think Big' on October 8, 2013, along with a holiday album titled 'The Olate Dogs' Christmas' on October 29, 2013.
The group also starred in a short film named 'Le Sauvetage (The Rescue)' that was created to promote pet adoption. Since then, Olate Dogs has appeared on 'Paws: An All-Star Dog Spectacular', partnered with the Humane Society, and launched the 'Holiday Rescue Tour'. They also were part of an episode titled 'My Parents Posted What' of the Disney Channel series called 'Dog with a Blog'.
Read More: Where Are All the America's Got Talent Winners Now?