Created by Darren Star, 'And Just Like That…' is a comedy-drama series that serves as the latest installment in the 'Sex and the City' franchise. Set around 11 years after the events of the 2010 film 'Sex and the City 2.' the plot follows Carrie Bradshaw (Sarah Jessica Parker), Miranda Hobbes (Cynthia Nixon), and Charlotte York Goldenblatt (Kristin Davis) as they navigate New York the 2020s. In season 2 episode 7, it's Valentine's Day, and Carrie reunites with a former boyfriend. Miranda goes on a date with a voice-over artist, and Charlotte realizes that she can no longer rely on others to give meaning to her life. Here is everything you might want to know about the ending of 'And Just Like That…' season 2 episode 7. SPOILERS AHEAD.
And Just Like That… Season 2 Episode 7 Recap
The episode begins as Carrie discovers that she has received a response from Aidan Shaw. The scene shifts to her hanging out at a restaurant with her friends, and she reveals that Aidan has asked her out on dinner on Valentine's Day. Ever the romantic, Charlotte is excited about all this. When the girls start to wonder whether Aidan is aware that his reunion with Carrie is slated to happen to Valentine's Day, Charlotte speculates that it's great either way. If Aidan doesn't remember what day it is, it means that he doesn't have a girlfriend. If he does remember, it means he consciously asked Carrie out on Valentine's Day.
Charlotte's focus then shifts to Miranda, whose relationship with Che has recently come to an end. Miranda isn't exactly sure about what she likes, and her friends suggest that she should find it out. Miranda encounters a voice-over artist who has read for the Jane Austen audiobooks. Miranda has been a great admirer of this woman for a long time, often using audiobooks while going out for a run. For the first time in a while, Miranda boldly expresses her interest, admitting that she has drawn sexual pleasure from this woman's voice. They agree to go on a date on Valentine's Day, but the woman later asks Miranda to come to her home. Miranda puts on one of her best dresses and shows up only to discover that the other woman hasn't invested the barest amount of effort in their date. The apartment is messy, and there is a litter tray with cat feces on it. When the woman goes out to laundry her clothes, Miranda reflects on her choices with Carrie's help. Recognizing that she is no longer the 35-year-old straight woman she used to be, she promptly leaves before the woman returns.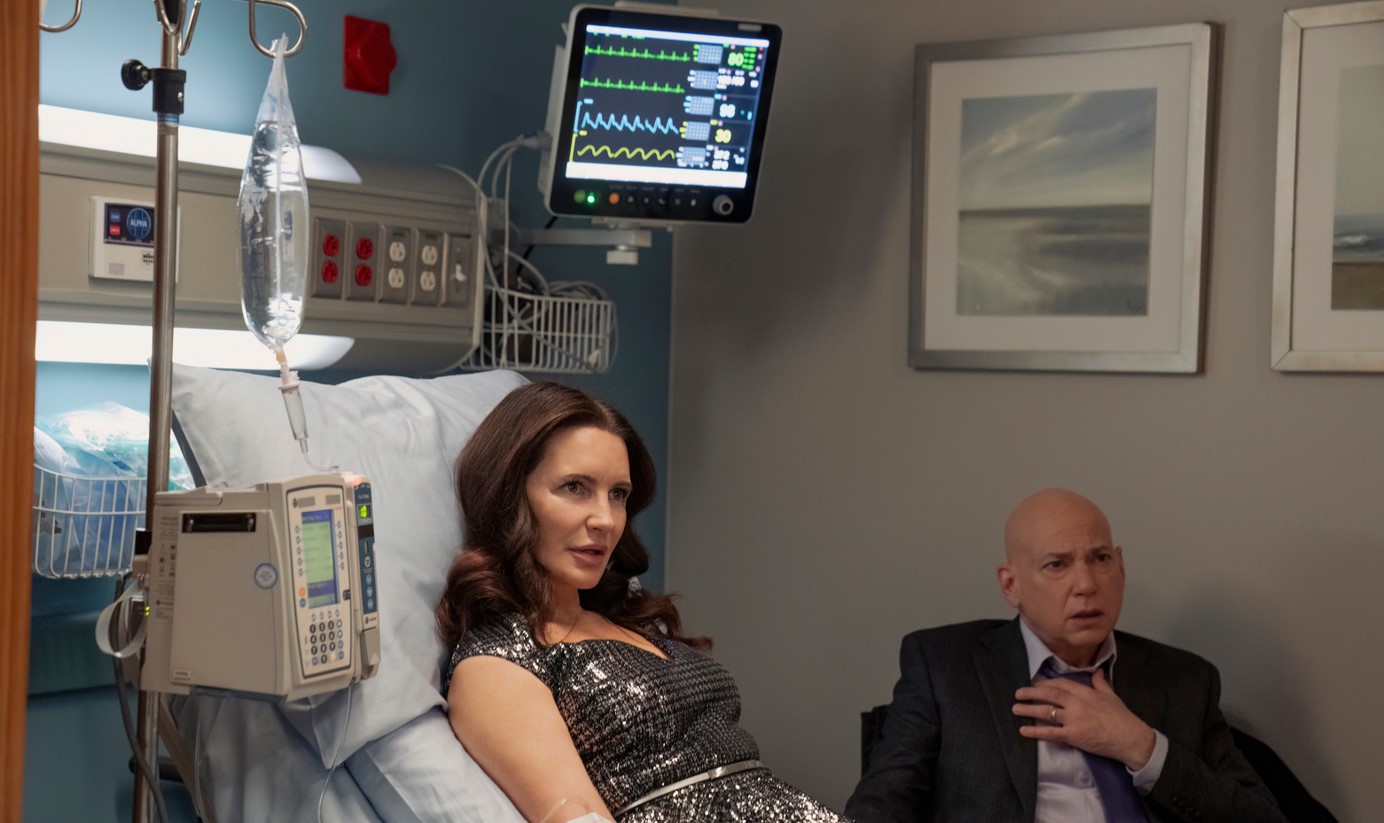 Meanwhile, Lisa becomes agitated about her son's new girlfriend after spotting them displaying their affection publicly. On Valentine's Dahas no fear that the girl doesnthat 't have any sense of boundaries and she and Lisa's son might have sex on Lisa's bed. Her husband tries to assure her that they will definitely have sex, but it will not be on Lisa's bed. However, Lisa is convinced. When she and Herbert return home on Valentine's Day, they find their son taking photos of the girlfriend with his mother's accessories. It turns out that Lisa was partially correct about the girl; she indeed doesn't have any notion of boundaries.
Elsewhere, Nya's married friends worry about her. After all, this is her first Valentine's Day without Andre. However, he has the most stable evening among all the friends, spending it with wine and chocolate.
And Just Like That… Season 2 Episode 7 Ending:
Will Aidan and Carrie End up Together?
Aidan and Carrie have a long and complicated history together. So they both have certain reservations about taking this path again. At the same time, as Carrie says, they are not the person they used to be when they were younger. This time, the relationship begins with glitches as Carrie makes a mistake and ends up in the wrong restaurant. She later discovers that it's not this one, but the one next door.
Carrie and Aiden reunite after 13 years, and they instantly fall back to their old selves. They acknowledge that they are on the same page before Aidan accompanies Carrie to her home. However, when he discovers that she now lives in her old apartment, all the unpt memories they made toAidan can only think ofly thing Aidan can think of doing is retreating. But he then remembers that there are hotels in New York, which brings him and Carrie back to the saat page againstagesrie and Aidan are on different stage of their lives now. Perhaps this time they will avoid making the past mistakes and find happiness with each other. They obviously have a connection, and from the moment they reunite, they start building upon it. So this time, they probably have a bigger chance of happy ending than they ever did.
Does Charlotte Return to Work?
In the previous entries in the 'Sex and the City' universe, we have seen Charlotte as a successful art dealer. But in this series, she is so focused on raising her children that she left her professional life behind. In this episode, she recognizes that she needs to find purpose in her own life after receiving less-than-stellar treatment from her children. She tries to help Rock with their budding modeling career, but they lose interest. Charlotte's other child, Lily, effectively chases her out of her own home. Moreover, it turns out that Lily and her friends were eating cannabis-infused brownies. Charlotte has one of the pieces and is taken to the hospital after she starts feeling odd. Earlier in the season, she was offered a job by Marcus Kasabian. Charlotte informs her husband that she will contact Marcus and ask whether the job is still available.
Read More: And Just Like That… Season 2 Episode 6 Recap and Ending, Explained