If there's one thing absolutely nobody can deny, it's that there is a lot of money, fame, fortune, and power in the world of football, whether it be at a high school, collegiate, or professional level. This much is perfectly evidenced in HBO's 'BS High,' wherein we get a deep insight into the reality behind the infamous football-driven academy that never really existed, Bishop Sycamore High. Amongst those to thus feature here to help move the narrative along was actually Andre Peterson — so now, if you simply wish to learn more about him, we've got the essential details for you.
Who is Andre Peterson?
It was reportedly back when Andre was just a kid growing up in Warren, Ohio, that he first developed an interest in the active sport of football, only for it to continue expanding as the years passed. It hence comes as no surprise he even played under renowned coach/administrator Jim Tressel while pursuing a Bachelor's in criminal justice at Youngstown State University in the 1980s. He then ostensibly moved into ministry before ultimately joining forces with Leroy "Roy" Johnson in 2018/2019 to establish Bishop Sycamore High in Columbus, Ohio, where he took on the role of Director.
However, once 2021 rolled around and the scandal of this school being a scam began coming to light following an ESPN broadcast match between its team and IMG Academy, Roy was let go for good. That's when proud Director Andre purportedly took on the role of football Head Coach as well, prior to opening up to USA Today Sports regarding every aspect of this situation in quite candid terms.
Starting with Roy's firing, Andre said one of the major reasons behind this was his poor job of tracking student injuries, along with them playing two games in three days — something even pros don't do. Then, he indicated, a pending inadvertently related financial fraud charge against the former further prompted this move before making it explicitly clear that "there were a lot of things played a part in it."
"Roy has honestly been like a little brother to me in the sense that when really we were launching Bishop Sycamore, there were some things that we wanted to do better and could have done better," Andre told the publication. "I value him as a person, but I just thought right now he needed to step down, he needed to go. We just decided to mutually part ways… It's mutual. But he's no longer head coach."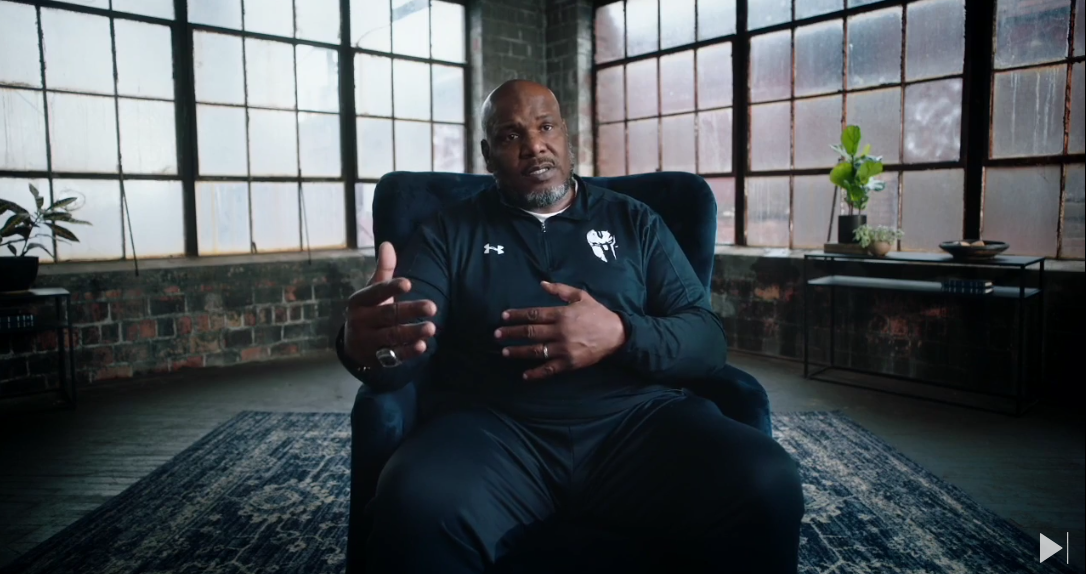 Then, coming to reports of the school being a scam, Andre said, "There's nothing I've gotten out of this that would constitute it as a scam because I'm not gaining anything financially from what we're doing. The reality of it is that I have a son [Javan Peterson] that's also in the program and has been in the program for four years. If it's a scam and the kids are not going to school and not doing what they're supposed to do, then I'm literally scamming myself. And most importantly, I'm hurting my own son. So when people say stuff like that… I would literally be taking my son's future and throwing it in the trash."
Where is Andre Peterson Now?
Despite the fact several former students have since spoken out against Bishop Sycamore High as well as its management, Andre maintains a lot of their issues during the initial years were growing pains. Therefore, today, he still serves as the school's Co-founder, Director, and Coach to bring it forward at a larger scale than ever before – his dream is to make it a haven for troubled yet athletic kids. Moreover, it seems like this happily married (Wanda; August 5, 2000) father of four sons (Rodney, Andre, Javan, and Micah) and grandfather of three continues to reside in Columbus, Ohio, where he's even a proud Minister of the Gospel.