Recently seen in TLC's '90 Day: The Last Resort,' Angela Deem and Michael Ilesanmi have long been at the center of the public's attention. From the moment that they first appeared in the TLC '90 Day Fiancé' franchise, their love story has been full of complicated drama that has always left the viewers guessing whether or not the two would be able to mend their relationship. Needless to say, their attempt to give their bond a final chance, with the threat of divorce hanging over their heads, has left people more curious than ever if the two are still together. In fact, we, too, are quite excited to explore the same!
Angela and Michael's 90 Day Fiancé Journey
The first time viewers saw Angela Deem and Michael Ilesanmi on their screens was during the second season of '90 Day Fiancé: Before the 90 Days.' We got to know how it was Michael who first approached Angela via Facebook. However, the latter was wary of the Nigerian man's advances at the start, fearing a scam or ulterior motive, especially given the 20-year age gap between them. However, it was not long before their conversations started to blossom into something much more.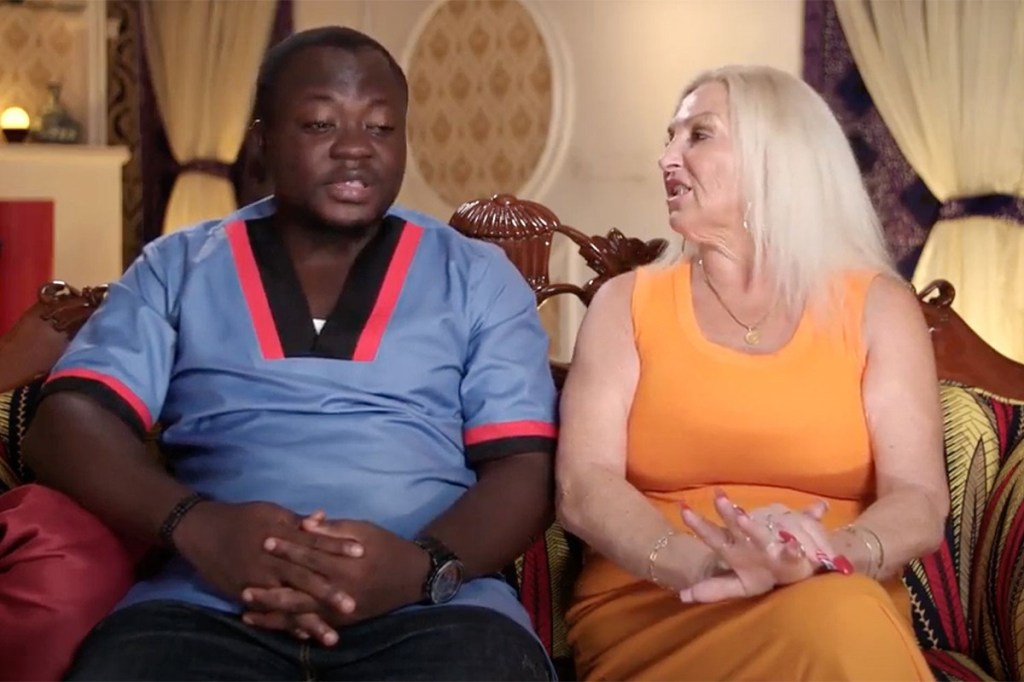 During their reality TV debut, the couple was seen in Nigeria when Angela decided to visit Michael in 2020, during which they got married. They also appeared in the third season of '90 Day Fiancé: Before the 90 Days.' one of the biggest issues was their inability to coordinate their visas. After Angela had traveled to Nigeria, she had to come back to the USA due to the expiry of her own visa. Since then, Michael's K-1 visa process continued to be delayed, much to the frustrations of the involved parties.
Additionally, Angela's loved ones could help but wonder if she was being taken advantage of. On the other hand, Michael's family's demands extended from future pregnancy to financial support. It did not help that Michale himself would often ask Angela for money and often stopped communicating for longer periods of time. Things came to a head when Angela discovered that her husband was apparently talking to a younger woman behind her back.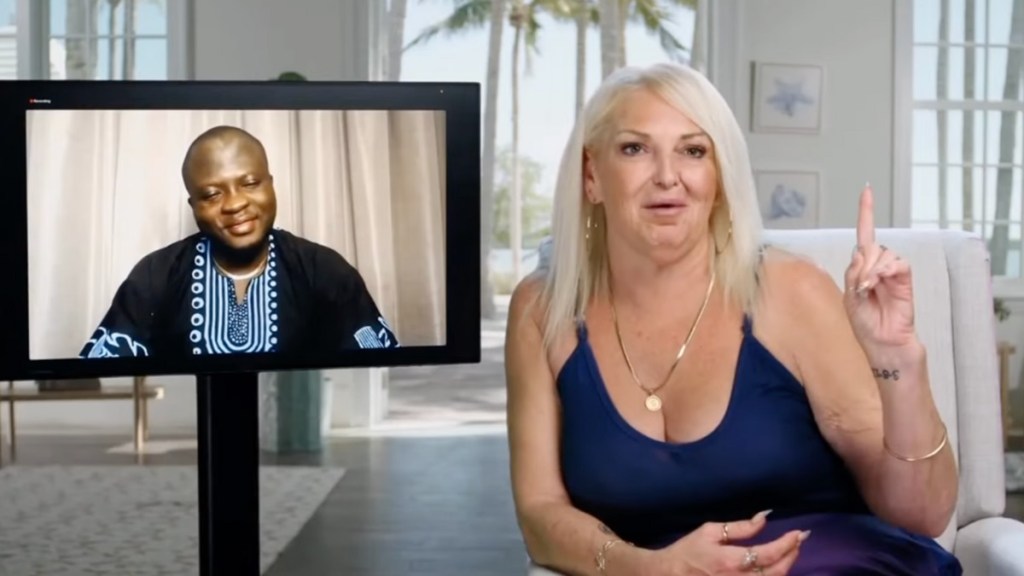 Angela now grew fearful that her husband might take advantage of the visa to come to the USA only to leave her behind for someone else. Meanwhile, Michale tried to convert his apologies and just how much he wanted to mend their relationship. Throughout their time on '90 Day Fiancé' season 7 and '90 Day Fiancé: Happily Ever After?' season 7, the couple found themselves struggling to find a resolution. Hence, they decided to seek the ultimate answer.
As one of the five couples to be a part of '90 Day: The Last Resort' season 1, Angela and Michael tried their hardest to work through their issues. One unique problem that the couple posed was their continued physical distance, given that Michael had to be a part of the show via the internet, being unable to fly out of Nigeria to be a true part of the series. While the help of various relationship experts did allow the pair to make impressive strides, it all came down to the final re-commitment ceremony.
Are Angela and Michael Still Together?
Despite the problems that they had been able to work through, Angela Deem did not seem ready to forgive Michael Ilesanmi. Just before the day that she was top give her final answer, she shared how she was still hurt by her husband's apparent betrayal. Bringing her divorce paper to the re-commitment event, Angela ultimately decided to tear the papers in half and claimed that she was in love with Michale and did want to spend her life with him while trying to move on from the past.
Even as of writing, it seems like all if well between Angela and Michael. The latter's latest posts on Instagram tend to feature his wife more often than not, indicating just how invested he seemingly his in their marriage. Angela, too, is not shy about being seen with her husband on the internet and does not mix any chance to seemingly shower her husband in love and affection. In fact, it seems like the two were able to make their peace with issues plaguing them and are more determined than ever to be each other's support.
Read More: Kalani and Asuelu: Is the 90 Day Fiancé Couple Still Together?