Each couple seen in the TLC '90 Day Fiancé' franchise has had their own unique story to tell to the world. This is certainly true for Kalani Faagata and Asuelu Pulaa, whose complicated relationship has kept the public captivated for a long time. With heartwrenching revelations and a family to consider, the pair's time as a part of the franchise has been far from simple. With their decision to finally find a path forward, the couple's appearance in TLC's '90 Day: The Last Resort' has many people wondering if the two might still be with each other, and we are excited to dive into the details of the same.
Kalani and Asuelu's 90 Day Fiancé Journey
The story of Kalani Faagata and Asuelu Pulaa began when the two apparently first met each other in July 2016. As time went on, they developed a deeper relationship that ultimately led them to decide to have a baby. In fact, when the couple was first seen on television in '90 Day Fiancé' season 6, they were already parents to their first child, Oliver. It was then finally time for Asuelu, a resident of Samoa, to travel to the USA and wed his partner, Kalani. At the time, the bride was pregnant with their second child, Kennedy, who was born on May 7, 2019.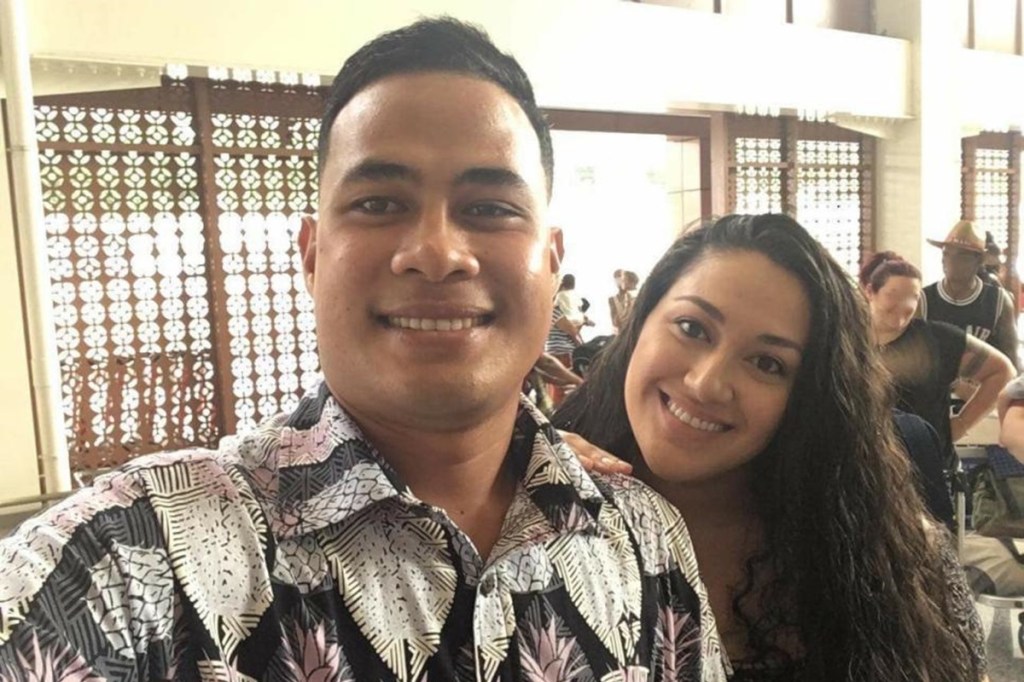 However, Kalani and Asuelu's post-marriage journey was far from easy. The two were seen in the sixth iteration of '90 Day Fiancé: Happily Ever After?' and it became quite clear that the couple was far from happy about their partnership. By the time they appeared in season 1 of '90 Day: The Last Resort,' certain details of their relationship were revealed that threw everyone for a loop. Kalani confessed that during the initial phase of their relationship, Asuelu had cheated on her "10 to 12 times."
Steeling herself, Kalani claimed that while their first child was indeed planned between the two, she had been forced by Asuelu to conceive their second son. In other words, she accused her husband of sexually assaulting her. Kalani apparently held hope that he would change, given his promises. However, when Asuelu finally came to the USA, he apparently started to talk to many girls online and paid them for their revealing pictures.
Apparently, in an effort to salvage his relationship with Kalani, Asuelu had given her a hall pass. This development seemingly led Kalani to meet Dallas Nuez, a name that '90 Day: The Last Resort' viewers are likely well aware of. Despite the repeated therapy sessions between the married couple, Kalani remained firm that she was having a hard time moving past everything Asuelu had done. While she was indeed worried about how all of this was affecting her children, it seemed like Kalani had had enough.
Are Kalani and Asuelu Still Together?
Even before the re-commitment ceremony during the finale of '90 Day: The Last Resort,' Kalani Faagata told Asuelu Pulaa frankly that she wanted a divorce. She stated that she was hopeful that the two would be able to maintain an amicable relationship, at the very least, for their children. Indeed, both involved parties seemed firm on the idea that they would not try to co-parent to the best of their abilities, even declaring that they would still be a part of each other's family.
For his part, Asuelu seemed devastated that his wife wanted to divorce him and wanted to build her future with Dallas Nuez. However, it seemed quite obvious that it would be a losing fight should he try to change his soon-to-be-ex -wife's mind. During the re-commitment ceremony, Kalani certainly did not change her mind and remained firm that she simply could not overlook the hurt that Asuelu had caused her over the years.
Read More: Molly and Kelly: Is the 90 Day Fiancé Couple Still Together?