Through Lifetime's 'Surviving R. Kelly,' viewers get to know the different women who once shared a so-called romantic relationship with R&B artist Robert "R." Kelly. The truth is the singer has been accused of multiple counts of physical and sexual abuse over the years, and that's precisely what this original details. One of the most notable individuals to unveil the details of the same was none other than Azriel Clary, who could only leave the musician behind thanks to her parents, Angelo and Alice Clary. The couple actually tried their best to get their daughter back for years and then be supportive as she shared her truth with the world. Naturally, people are eager to know more about the current whereabouts of the Clary parents, and we are here to explore the same!
Who Are Angelo and Alice Clary?
Azriel Clary's name first came into the limelight following the first installment of this Lifetime documentary series. At the time, the young woman was still living with Kelly while her parents tried to get her back home. Having met him at the age of 17 during a 2015 concert in Orlando, Florida, the youngster had been with the singer for about five years. Following this, she and Joycelyn Savage went on CBS to give an interview to Gayle King as well.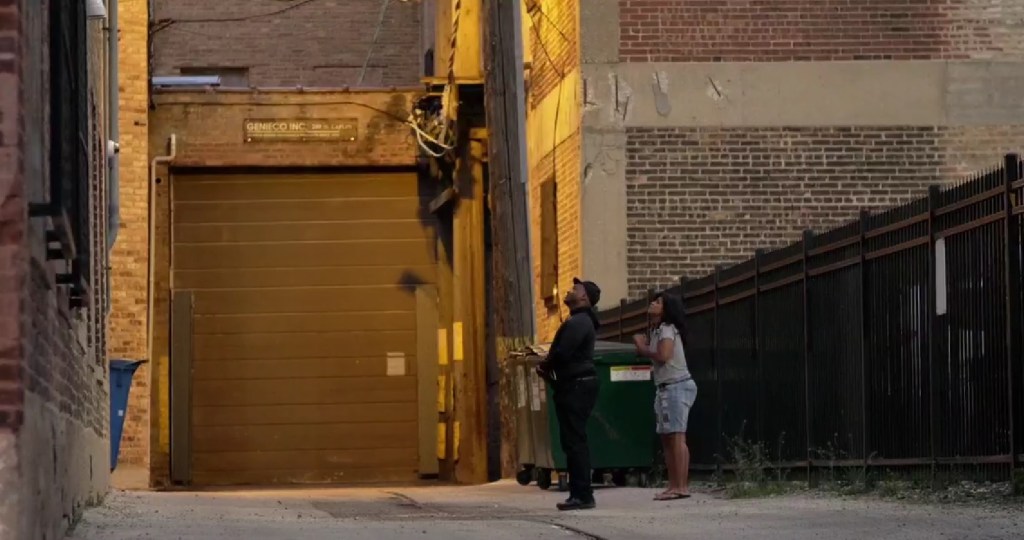 In the March 2019 interview, Azriel accused her parents of lying and introducing her to Kelly. "Okay, so when I first met Robert, my parents told me to lie about my age," she told the renowned journalist. "So when I met him, he thought that I was 18. On top of that, when I was 17, my parents were actually … trying to get me to take photos with him, take sexual videos with him, and all kinds of stuff… [A]nd they said because if they ever have to blackmail him, what they're trying to do now, they can use it against him, which is exactly what they're doing."
However, this did not stop Azriel's parents from trying to get their daughter back, and they continued to reach out to her whenever possible. Then, in December 2019, patriarch Angelo Clary got a call from his daughter in the middle of the night while he was in a Florida hospital, tending to his sickly mother. Upon hearing her request for help, he immediately left everything behind and traveled to Chicago, Illinois, via airplane.
Upon reaching the city, he tried to contact Azriel again but was unable to do so, driving him to loiter around Trump International Hotel and Tower, where he knew his daughter could be staying. That's when he got the idea to have some mode of transportation and rented an automobile. Soon, Azriel frantically contacted him and met him outside the hotel, following which she settled into the vehicle and urged her father to just drive. For hours, until they had established more than a breathable distance from their starting point, Angelo kept driving while Azriel peacefully slept. Yet once the borders were crossed, the young woman woke up and asked to drive, making Angelo proud of the fact she brought herself home.
Once they reached their destination, Azriel was welcomed back with open arms by her family. Her mother, Alice Clary, hugged her tightly while her siblings, including her sister Al'ceis Clary, rejoiced. In another interview with Gayle King a few months later, Azriel thanked the interviewer and apologized for lying to her. She actually claimed that R. Kelly had coached both her and fellow girlfriend Joycelyn on how to act and that he had remained nearby to ensure everything went according to plan.
"For five years, since I was 17, I didn't have any relationships with any other women except for the women that he had been intimate with. And so when I did that interview with you, I instantly regretted… how I reacted," Azriel shared. "I don't know, something about just watching you be very casual and calm and collected, and it just reminded me of me. I was, like, 'Wait a minute. I used to be that poised. I used to be that calm. You know, what happened to that girl? Where did she go?'"
In July 2020, Azriel Clary revealed that her car had been blown up, and the culprit had apparently even tried to burn down the family home. In the Lifetime original, Angelo revealed how he had been woken up by his son yelling about the vehicle being on fire. The family immediately called emergency services, who came to diffuse the situation. According to Angelo, their house had been surrounded by a line of gasoline that was connected to the burning car. Thankfully, though, it was only the vehicle that sustained damage. Michael Williams, an associate of R. Kelly through the latter's publicist "Kash" Jones, his cousin, later pled guilty to the crime. The family also shared that "Kash" had apparently tried to buy their silence on the matter with $500,000.
Where Are Angelo and Alice Clary Now?
When the New York trial against R. Kelly commenced in August 2021, Azriel Clary was one of the prime witnesses against him. During her testimony, she went into detail about how the singer had treated her and the ways in which he tried to control her. When her 2019 conversation with Gayle King was brought up, she admitted to having lied about everything in that particular interview.
Angelo Clary, who had been in court while his daughter testified, has since stated that hearing the entire extent of the harsh, heinous truth was jarring for him. He explained that while he knew Azriel had gone through a lot and that what she had shared with the family was far from the complete truth, he had not been prepared to hear the depravity to which Kelly had apparently sunk. Needless to say, he was more than satisfied when Kelly was declared guilty by the federal court and sentenced to 30 years in prison.
As of writing, Angelo seems to be quite active on Instagram, where he often shares his thoughts about different societal issues, especially those pertaining to abuse. He is also quite open about sharing his love for his family and often posts pictures of them together on Instagram. Apart from Azriel, Angelo and Alice have another daughter, Al'ceis, as well as a young son. From what we can tell, the whole family lives in Florida and seems to be trying to move past the trauma of their past. We should mention Angelo is also quite dedicated to his faith as a Muslim.
Read More: Where is Azriel Clary Now?