Bribery, coercion, manipulation, trafficking, violence, forced labor, sexual assault, and exploitation of minors — these are just a few things R. Kelly has been accused of over the past three decades. However, as carefully explored in Lifetime's 'Surviving R. Kelly: The Final Chapter,' it wasn't until around 50 witnesses, including survivors, came forth to testify against him in 2021 that he was convicted for good. Amongst them was none other than Azriel Clary. So now, if you wish to learn more about her, her experiences with the predator, as well as her current standing, we've got the details for you.
Who is Azriel Clary?
It was back in 2015 when 17-year-old high school junior Azriel Clary first came across R. Kelly at one of his concerts in Orlando, Florida, unaware that it would soon turn her entire world upside down. That's because he actually managed to establish a quick contact line with the aspiring singer despite their 30-year age gap, which just led to him putting her up in a hotel room mere days later. As if this wasn't enough, per her accounts, Azriel then traveled to various cities to be with him at his behest before fully moving into his Chicago home as a "girlfriend" despite still being underage.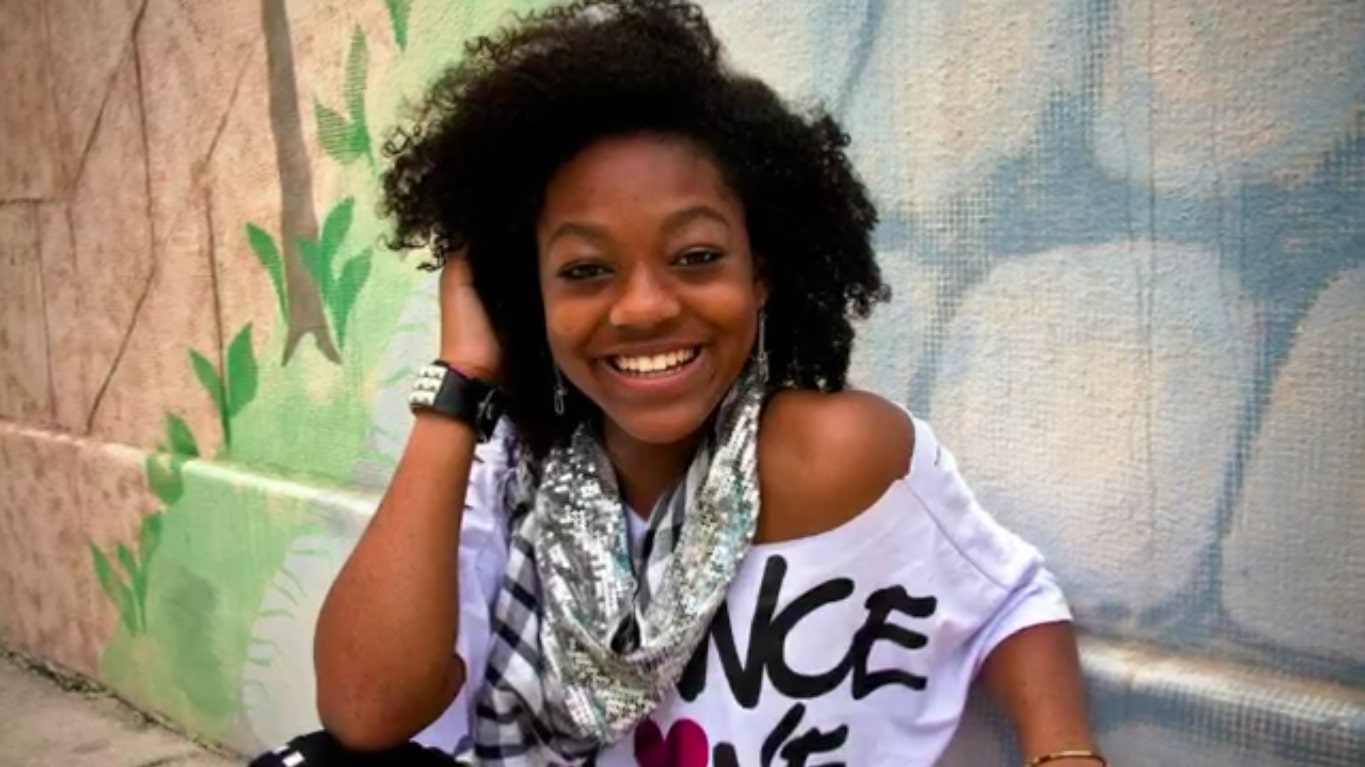 One of the worst aspects, though — apart from the physical/sexual abuse, degradation, as well as humiliation — was the fact Kelly gradually, utterly alienated Azriel from friends and family alike. "He didn't like that I was still talking to them … he thought that I was keeping things from him," she once revealed. "I was just in communication with two of my girlfriends [from school], and he made me text them a very long lie, basically saying why I no longer wanted to be friends with them. And then he beat me; he abused me verbally, and then he beat me physically."
According to Azriel, Kelly even went as far as to have some of his other girlfriends violate her while she was naked as punishment, only to then sob, apologize, and do everything to seem sincere. Yet this pattern continued whenever he felt angry or dissatisfied, later including him urinating on and/or defecating his girlfriends as well — it all drove her to realize "it was easier pleasing him than getting beat every other day." Nevertheless, the pleasing wasn't easy, especially as every aspect of her life (along with every other girlfriend's) was controlled by him/his team.
From what they wore to what they ate, and from their bathroom trips to their sexual experiences — whether together or in groups up to five times a day — the R&B singer governed each element. Azriel actually claims this is the reason she, as well as Joycelyn Savage, who is still Kelly's girlfriend, nationally defended him during a 2019 interview with CBS' Gayle King, only for it to be a blessing. After all, she once expressed, this public experience made her wake up from the brainwashing she'd endured for nearly five years, driving her to call her parents and escape in December 2019.
Where is Azriel Clary Today?
Some people question why Azriel didn't immediately leave once R. Kelly was arrested in July 2019 if he did do all these horrific things as well as carefully coach her through the aforecited interview. It's because he allegedly still had a handle on her movements; Kelly made those loyal to him in his entourage ensure his rules were still being followed, plus he made her visit him every day. The now 24-year-old said, "Whether it's snowing, raining, storming, he didn't care, just go up there and wave to him every day at four o'clock [through the jail window]. I was the only one he wanted to visit him."
It's been three years since Azriel survived R. Kelly and over a year since she testified against him in court, detailing every atrocious, bold, heinous facet, only to finally be able to say she was naive. She doesn't like to admit it, but she has grown enough to understand she was brainwashed, bribed, coerced, as well as manipulated to no limits because she did respect and love him at one point. It obviously hasn't been an easy journey for Azriel to reach this stage. Yet, her family's unwavering support, music, therapy, and sharing her story with the world have admittedly helped her a lot.
"[Music] was one of the biggest tools that helped me find myself again," Azriel told Revolt. "It was about going back to the basics, remembering who I was, [and] relearning myself. Music was the thing that helped me when I was very depressed and at my lows. It was the only thing that I felt comfortable [doing]. That made me feel like I was in a safe haven." In fact, she released her debut single, "Liar, Liar," in the fall of 2021, followed by "Sounds of an Angel" and "Inside Me" in the spring of 2022. Her debut EP, 'Eat Your Heart Out,' dropped in the summer of 2022, while her single, "Wait On Me," came out on December 30.
Azriel admits it has been "a lot of taking accountability and just a lot of forgiving" herself in this journey to move on with her life. "It was so so crucial that I forgave myself and that I told my younger self it is okay to make mistakes," she told Fox Soul. "Like, you were not the first, you will not be the last person on this Earth to make a mistake or to make something that ultimately may not have turned out in the way you thought it would've. For me, it was really about growing as an adult because as much as I can sit here and say I was a child, I'm not a child now… [it's also about] knowing that I can do whatever it is I put my mind to."
Read More: Where is Faith Rodgers Now?