With Lifetime's 'Surviving R. Kelly: The Final Chapter' living up to its title in every way imaginable, we get a complete insight into the way the R&B singer was finally convicted as a sex offender. The allegations against him actually date back nearly three decades, yet it took this docuseries, women's protests, audio-video evidence, and over 45 testimonies to apprehend for good. Amongst the latter was Jane Doe #6 Faith Alyson Rodgers — so now, if you wish to learn more about her, her past ordeals, as well as her current standing, we've got the essential details for you.
Who is Faith Rodgers?
Although Faith Alyson Rodgers was merely 19 when she came across R Kelly at a local party following his March 2017 concert in San Antonio, Texas, it sadly didn't make a difference in her experiences with him. After all, in what has since been deemed his pattern to pick up young victims, the then-50-year-old/his team handed her his number to ensure that a line of communication could be established. This led to two months of texts and calls between the duo before the artist reportedly asked Faith to visit him in New York. Kelly took care of each expense, plus he had her attend his show there.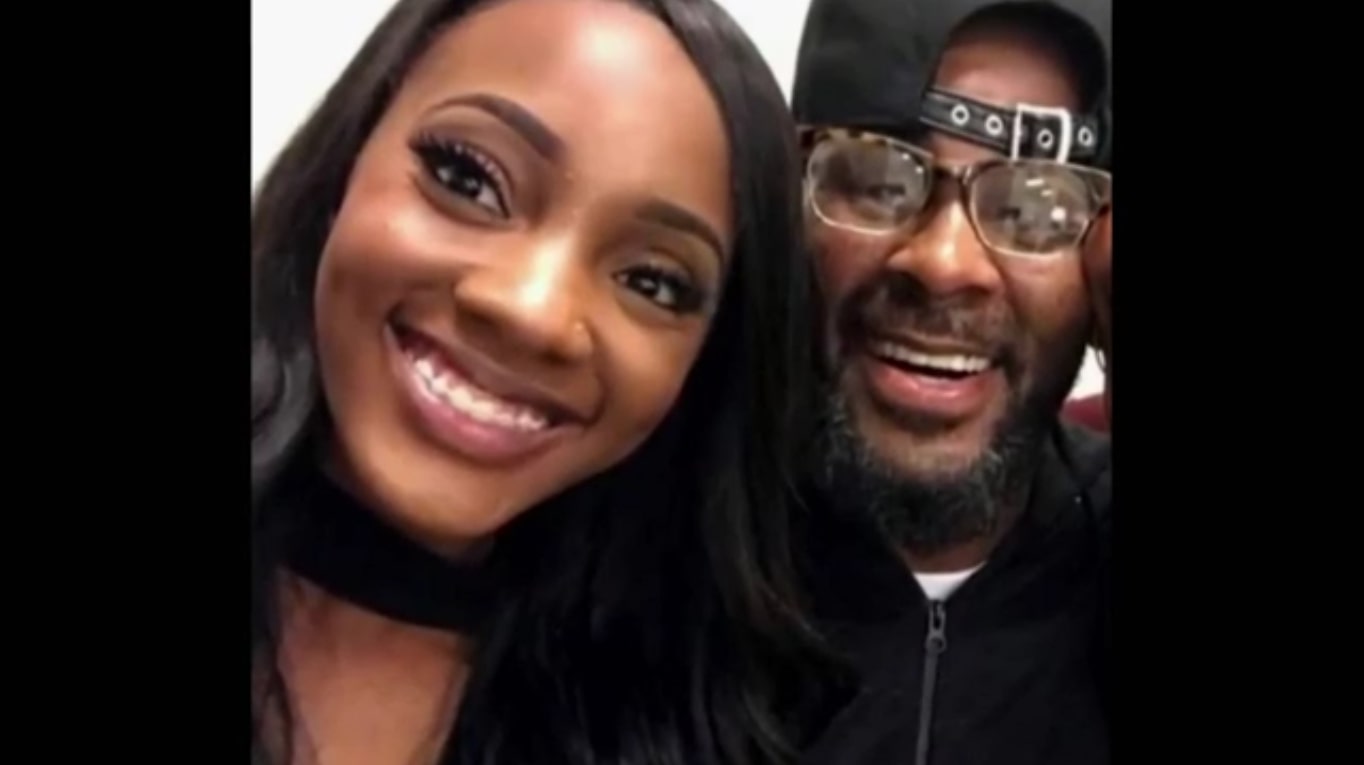 According to Faith, though, it all seemed rather ordinary until Kelly barged into her room demanding sex the very next morning — something she knew she just wasn't ready for at the time. However, she ultimately "submitted" owing to his intimidation despite making it clear she did not want to, only to realize later he had recorded the subsequent deed on his iPad without consent. As if this wasn't enough, she vehemently maintains Kelly knowingly infected her with genital herpes by never using proper protection as well as never letting her know he was diagnosed with the same.
Nevertheless, Faith remained in a relationship with the singer for roughly a year due to his authoritative aura and his weaponization of the above-mentioned unauthorized, explicit images/videos. Throughout this period, she claims Kelly "mentally, sexually, and verbally" abused her, forced her to call him "daddy," and often locked her in rooms or cars as "punishment" for "failing to please." Moreover, in the 2018 criminal suit Faith filed against him, there was insistence he even forced her into "non-permissive, painful, and abusive sex," including an instance of a gun being in the room.
Where is Faith Rodgers Today?
The journey to recovery, self-love and contentedness is understandably ongoing as well as uneasy for Faith Rodgers. Still, she is powering on because she knows her tale can help countless other victims. The truth is she has since been diagnosed with anxiety, with some days being so hard that she has trouble even stepping out of her home in Houston, Texas. Yet, she still tries to do her best to move on. That's why the young woman testified against Kelly in his 2021 trial.
Faith further made her thoughts on him clear in a press conference following his conviction for racketeering along with multiple sex offenses. "I no longer have to explain myself," the now 25-year-old digital creator and aspiring model told reporters. "There's no black and white, so it lifts the weight off my chest… I got nothing to say to him. There is nothing I want to see [from him]. The apology is the conviction."
As for her current standing, from what we can tell through her public social media platforms, Faith appears to be leading a good, happy, healthy, and stable life at the moment. She is seemingly surrounded by friends, family, as well as loved ones who genuinely care about her well-being, and she's dedicating herself to her career by working alongside industry professionals. Moreover, in a recent Instagram Story, the Texan defined her plans for the future by simply penning, "2023 I want to make art. It was fun being cute and trendy."
Read More: Where Is Lizzette Martinez Now?