Lauded for its realistic portrayal of the New York City life, the gritty crime-drama anime 'Banana Fish' is based on the manga of the same name written and illustrated by Akimi Yoshida. Although the manga originally came out in the 1980s, the anime adaptation is fairly new, airing from July to December 2018. The series protagonist is Ash Lynx, the leader of a local street gang. When a dying man gives him a mysterious drug, Ash starts getting hunted by the very man who has been sexually exploiting and grooming him since childhood, powerful mafia boss Dino Golzine. In his efforts to find the truth about the drug, Ash forges several alliances, including one with Japanese journalist Eiji Okumura.
'Banana Fish' is an engrossing, dark tale about crime, betrayal, and loss of innocence. It never flinches from earnestly portraying some of the vilest evil in society, making it one of the best anime to have come out in recent years. If you are interested in similar types of content, we have a few suggestions for you.
7. 91 Days (2016)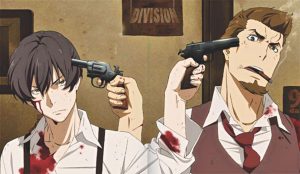 Set in the backdrop of the Prohibition era Illinois, this is yet another anime about the seedy underbelly of the US. Angelo Lagusa, the lead character, has many things in common with Ash. After losing his family in a mafia shootout, he embarks on a journey of revenge against one of the mob bosses in the city.
6. Durarara!! (2010)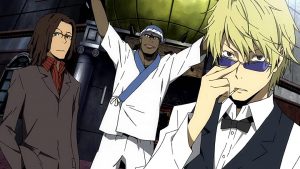 Originally from the countryside, Mikado has recently relocated to Ikebukuro in Tokyo's downtown district to study at Raira Academy along with his best friend Masaomi Kida. After seeing a local legend called the Black Rider, Mikado comes to a frightening realization that each of his neighbors harbors unique and dangerous secrets. 'Durarara!!' has enough gang-violence and talented motorcycle riders to satisfy the need of any 'Banana Fish' fan.
5. Bungou Stray Dogs (2016)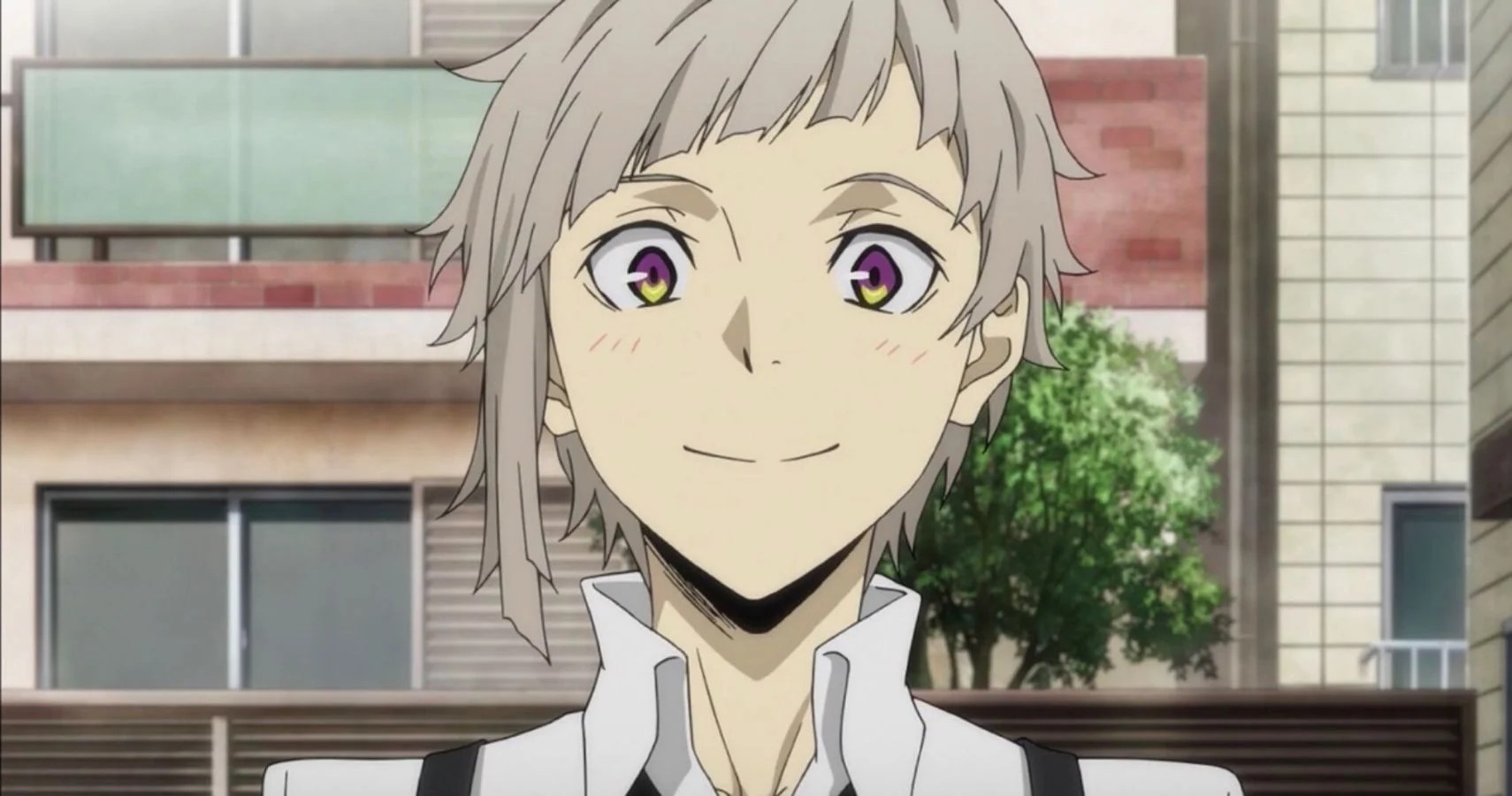 This seinen anime centers around Atsushi Nakajima. After being thrown out of an orphanage, he inadvertently prevents a man from committing suicide. This man turns out to be a detective named Osamu Dazai, who offers Atsushi a job at his agency. Like in 'Banana Fish', the main antagonists in this series are members of the mafia. Although there is a lot of supernatural elements in 'Bungou Stray Dogs', the fundamental themes are similar in the two shows.
4. Yuri!!! on Ice (2016)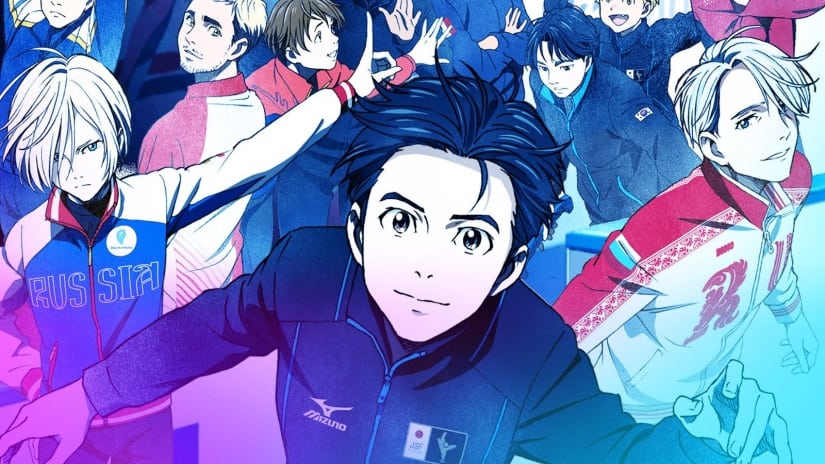 Despite all the action and violence that the show is known for, 'Banana Fish' can be seen as a love story of two young men. The relationship between Ash and Eiji Okumura has been handled really well in the anime. Because of this, a great recommendation for those who love the show will be 'Yuri on Ice', an anime about figure skating. The deep bond between the two lead characters in that show, Yuri Katsuki and Viktor Nikiforov, resonates with the same passion and intensity as that between Ash and Eiji.
3. Michiko & Hatchin (Michiko to Hatchin) (2008)
Set in the fictional South American country of Diamandra, 'Michiko & Hatchin' is about an unlikely friendship between two women who could not be more different from each other. Michiko Malandro is a career criminal, who, after escaping from prison, goes on the run with Hana Morenos, the daughter of her former lover. Despite being significantly younger than Michiko, Hana is more reserved and sensible. She agrees to come with the older woman after she tells her that she knew her father and he might be alive. In the absence of her father, she was placed with a foster family who abused her. Both 'Banana Fish' and 'Michiko & Hatchin' are about youths scarred by abuse and how they ultimately triumph over its long-term physical and emotional residue.
2. Gangsta (Gyangusuta) (2015)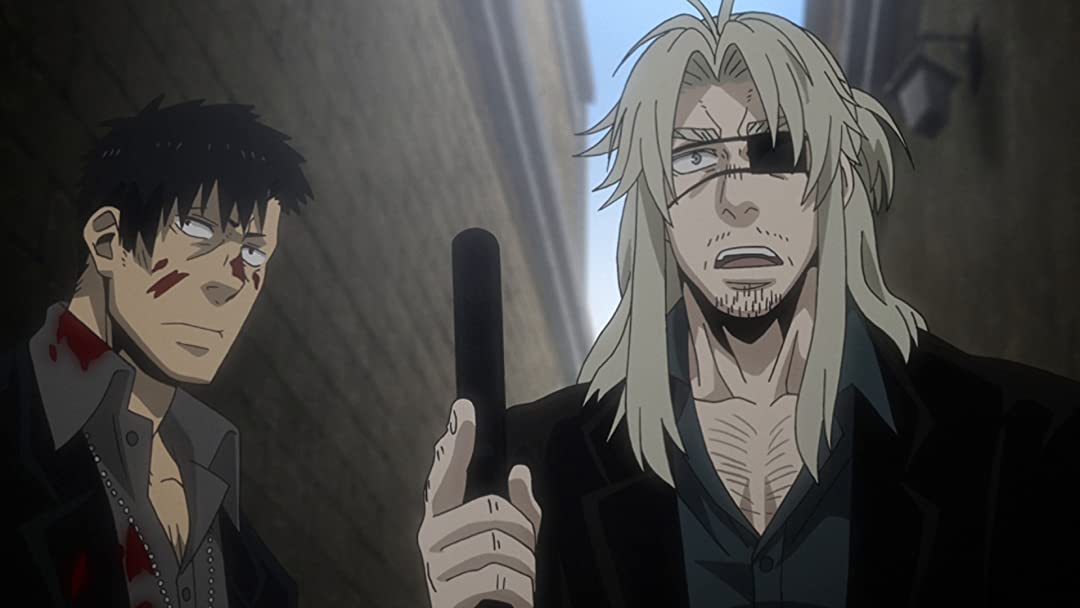 'Gangsta' takes place in the city of Ergastulum. Nicholas Brown and Worick Arcangelo are mercenaries who work for both the police and mobsters, accepting jobs that no one else does. The anime shares various common elements with 'Banana Fish', from mobsters, to prostitutes, to corrupted police officers, to abused children.
1. Baccano! (Bakkāno!) (2007)
Like some other entries on this list, 'Baccano!' has a distinctive fantastical side to it. However, both the mafia and the Prohibition era prominently feature in the tale. Set in the United States, or rather a fictionalized version of it, the series spans several centuries and uses the perspective of numerous characters to narrate an epic story about alchemy and the elixir of life.
Read More: Anime Like Yuri on Ice