Netflix's 'The Trials of Gabriel Fernandez' reserves its most severe punch till the end. As we are reeling from Gabriel's death and its aftermath, we are hit with yet another death of a young boy, Anthony Avalos, whose case is eerily similar to Gabriel's.
The 10-year-old died on June 21, 2018, having suffered abuse at the hands of his mother and her boyfriend. He, too, was let down by the system, including the DCFS, and lived in Palmdale. Gabriel and Anthony's death occurred in places that are a 15-minute drive away from each other in Antelope Valley. Read on to know the somber and tragic facts surrounding Avalos' death, and who killed him.
Who Killed Anthony Avalos?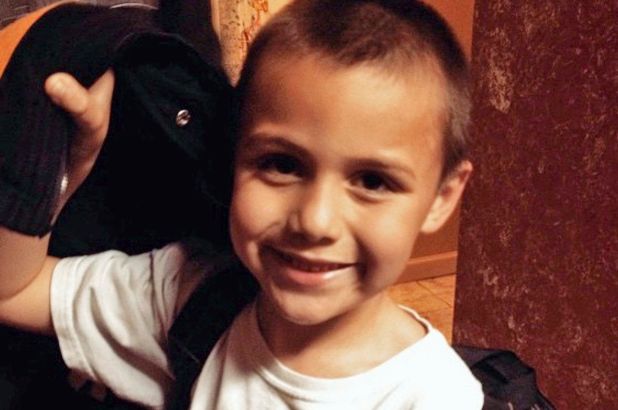 Anthony Avalos was enrolled at the El Dorado Elementary School in Lancaster. He was the fastest runner in the fourth grade. The young boy was on the honor roll and was described by his teacher as mature. However, Anthony was also troubled by something and would be fearful. His teacher has described how he'd clutch the Bible and was once driven to tears when it fell on the floor.
Born to teenagers Heather Barron and Victor Avalos, Anthony's father soon moved to Mexico. His mother raised the family, with a part-time job in Subway, and $793 worth of monthly welfare benefits. Trouble started for Anthony even before Leiva came into his and Heather's life. According to DCFS records, Anthony was sexually molested by someone close to the family, when he was four years old. Eventually, the case was closed when Heather promised to find him help, and keep him away from the abuser.
However, Heather himself was abusive towards Anthony, according to what Crystal Diuguid, his aunt, told her therapist. She would beat him and lock him in a room, denying Anthony access to food and a bathroom.
Eventually, Heather's brother, David Barron introduced her to Kareem Leiva, a co-worker. Leiva was a member of the MS-13 gang and had a violent streak. He abused Heather and the children. Although violent towards all of them, Leiva's rage towards Anthony escalated, when he overheard Heather telling a DCFS worker that Anthony liked boys. He repeatedly dropped Anthony on his head, which would ultimately lead to his demise.
However, when the 911 call was made on June 20, 2018, the authorities were told that Anthony had suffered the injuries from a fall. The situation appeared to be suspicious right away.
How Did Anthony Avalos Die?
Once Anthony was taken to the hospital, it was determined that there was fatal internal bleeding in his skull, which came from being dropped on his head repeatedly. His body also showed signs of prolonged abuse. While it was the assault by Leiva that killed him, Anthony had to go through much worse for quite a long time.
He was whipped with a belt, as well as a looped cord, and hot sauce was poured on his mouth and face. Leiva, who would encourage the children to fight, allegedly also told the other kids to beat up Anthony. The couple is suspected of starving, and force-feeding the boy. As per the documents, he was also thrown into furniture and walls.
The horrors were continuous for poor Anthony, who was apparently dangled mid-air by Heather and Leiva and dropped on his head. He was also forced to kneel on uncooked grains of rice for prolonged periods of time. On the night of June 20, 2018, he was rushed to the UCLA Mattel Children's Hospital, where he tragically passed away the next morning.
Anthony Avalos' death remains yet another stark reminder of a system that failed him. There were numerous reports filed at the DCFS which trace his increasingly worsening condition at home. Now, as prosecutors seek the death penalty against Leiva and Heather, one can only hope that the system is fixed, and children like Anthony can be saved.
Read More: The Trials of Gabriel Fernandez Review