Hulu's 'Appendage' is a horror drama film directed by Anna Zlokovic that follows the story of Hannah, a young woman struggling with severe self-doubt and anxiety issues. Hannah faces a rude awakening when her internal turmoil manifests as a monster extending from herself. As a result, she must fight the monster to stop it from consuming her life. Given the film's unique and interesting combination of creature horror elements mixed with a self-discovery tale, viewers must be wondering about the inspiration behind it. If you wish to learn whether 'Appendage' is inspired by real events, here is everything you need to know!
Is Appendage Based on a True Story?
No, 'Appendage' is not based on a true story. The film is based on the short film of the same name, written and directed by Anna Zlokovic. It was released as a part of Hulu's 'Bite Size Halloween' anthology series' second season. Zlokovic adapted the short into a feature-length screenplay and served as the director. Both the short film and its feature-length rendition tell fictional stories that stem from the director's creative mind. Furthermore, given the presence of a hideous monster that represents the main character's anxiety and insecurities, it is safe to say that the movie exists in fantasy rather than fiction.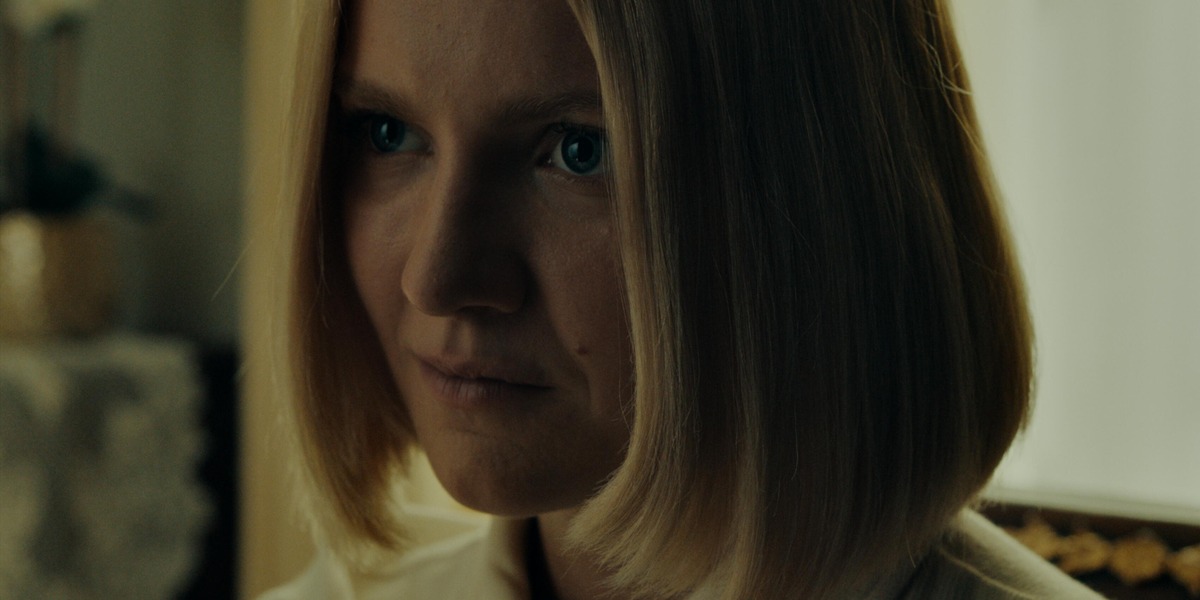 In an interview, director Anna Zlokovic spoke about the film's inspiration. Zlokovic revealed that she first developed the concept for the short film during a conversation with her therapist. Zlokovic stated that she had been dealing with anxiety and spoke about her issues with her therapist. Zlokovic's therapist encouraged her to consider a scenario where she could separate her anxiety from herself and speak to it like an individual character. As a result, Zlokovic came up with the short film's premise about an anxiety-riddled woman encountering a monster that stems from her internal issues.
Zlokovic stated that after she had completed work on the short film, she was offered a chance to pitch a feature-length version. Zlokovic's pitch was greenlit, resulting in 'Appendage,' starring Hadley Robinson ('Winning Time') in the lead role of Hannah. The film follows Hannah, a young fashion designer who deals with crippling self-doubt and anxiety. However, when her anxiety takes the form of a monster and fuels her insecurities, Hannah's life is upstaged, and she must fight for control over it.
The film primarily deals with the theme of anxiety and insecurity, which is metaphorically represented through the "appendage" monster. Moreover, the movie highlights the importance of loving the uneasy and uncomfortable parts of ourselves through Hannah's journey. The film uses a combination of body horror and creature horror tropes to tell Hannah's story of reclaiming control of her life by overcoming her inner demons. As a result, viewers can connect with the narrative's emotional core despite the horror elements and subversive comedy present in the movie. Lastly, the movie also showcases the role of friendship in our everyday lives, especially during trying circumstances.
Ultimately, 'Appendage' is not based on a true story. The film is a feature-length adaptation of an original concept from Anna Zlokovic, first explored in the 2021 short film of the same name. It tells a fictional story of a woman's struggles to accept the darker aspects of her personality. It teaches viewers to overcome their internal emotional and psychological issues by being compassionate and loving to themselves. Therefore, despite its fantastical approach and focus on creature horror, the movie strikes an emotional chord with the audience.
Read More: Where Was Appendage Filmed?